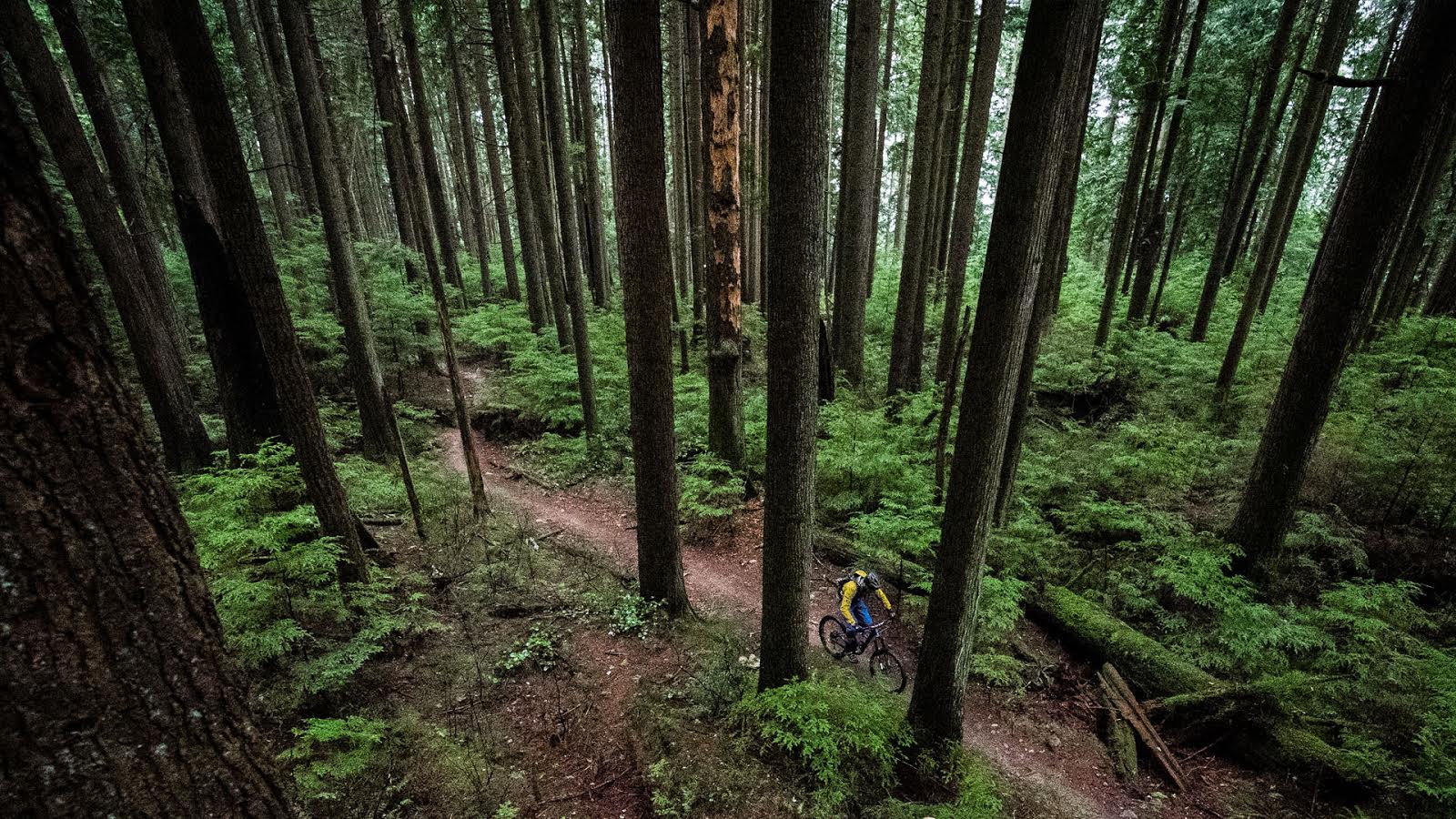 Review: Giro Jacket Flat Pedal Shoe
When Giro sent us a pair of their new Jacket flat pedal shoes, the obvious question popped up: how will they compare to the almighty Five Ten? The Jacket is a good looking casual shoe, but could it hold its own on the trail? In order to give these shoes a proper shakedown, we knew we needed to find a tester who spent all of their time on flat pedals, and preferably someone who religiously wore Five Tens.
After a Cinderella-esque selection process, we found our man in Garrett Thibault. He's on his fourth pair of Five Tens, one of which has a hole worn right through the Stealth Rubber sole…

---
With Five Ten producing a wide variety of shoes, you may immediately ask me why you should care that Giro has expanded into the gravity market for 2013. With the king of grip making a model for every rider imaginable, why should you even bother reading about anything else? Well what if I told you it took a 26er steel hardtail with plastic pedals for me to even find a difference in grip between Giro's Jacket and my old stand-by, the Five Ten Karver? And what if I went on to tell you that the Jacket is my new favourite shoe? Are you interested in hearing about Giro's new offerings now?
The Giro Jacket is a good looking casual shoe, but could it hold its own on the trail?
From the moment I put the Giro Jacket on, I liked the shoe. The big reason being that they fit slightly bigger than a Five Ten, so the size 12 Giro fit my 12.5 sized feet perfectly. Five Ten stops making half sizes after size 12, so I've been wearing a snugger shoe for riding and a looser shoe for day to day use for the last couple years. I must add that even though my feet were never sore after a long day riding in size 12 Five Ten's, it did feel incredibly good to take them off once I was done. After a number of long days in the Jackets, I've been pretty much indifferent about taking them off. Finding a shoe that I can comfortably ride and lounge around in was huge for me. [Your feet are also verging on huge, Garrett. -Ed.]
A slim profile means not so much protection, but this may not be an issue for you…
The other thing that won me over with the Jacket was that they're aesthetically pleasing, but don't share the unsupportive insole that I find uncomfortable in many similarly styled skate shoes. Over the course of my test period, the comfort actually improved in the Jackets. During the first four days I experienced a bit of a sore spot on the outside of my right foot, but once the shoes were broken in I never felt it again. They're a great shoe to loosely tie up for day to day duties, but equally comfortable tied tight to ride bikes. It didn't matter if I was hiking, pedalling or pounding down trails on my hardtail, day after day, my feet did not get sore. There is something about the Jackets – possibly the Poron® XRD™ cushioning in the heel – that makes them really comfortable to goof around in both at home and out on the trails.
Solid construction and a Vibram sole.
The comfort could also be accredited to the fact that Giro seemed to get the sole just right with the Jackets. Not once did I ever feel the shape of my pedal or a lack of support while riding that can be felt in most non-riding-specific shoes. The same can be said, however, about my Karvers so why is it a big deal? The sweet spot was realized after driving my car with a manual transmission, something I avoid doing in my thick and stiff Karvers. The Jackets are thin and flexible enough for me to really enjoy driving in, which kept one less pair of shoes for thieves to snatch out of my car while I rode. (One could note that the Five Ten Karver does offer far more protection than the lighter and thinner Jacket.) My Five Ten Freerider shoes are good for driving, but I can't give a riding comparison since I use it as a day to day shoe and purchased it in a size 13 which is a touch too big for me on the bike.
Comfort in between sizes. The Jacket fits on the large side, which turned out well for my size 12.5 feet – I'm wearing Giro's size 46 comfortably both on and off the bike.
Moving onto the all-important outsole, responsible for keeping your shoe and your pedal together on the trail, I will open by saying I was impressed by Giro's offering. I was previously a firm believer that Five Ten had ruined riders for all other shoe companies, but a week of raunchy weather on a 26er hardtail in Giro shoes had me change my tune. The Jacket came close to level of grip offered by the Karver, which is among Five Ten's grippiest. Although I never once wished I had my Five Tens when I was out riding in the Jackets, there is a difference if you really try to find it. One other detail I noticed is that Giro's choice of Vibram rubber (interesting bit of history here) does not leave black marks when scrubbed along a surface like Five Ten's Stealth Rubber does.
My new favourite shoe.
To summarize, I think Giro has done a great job expanding into gravity market with the Jacket. The fact that the fit is half a size bigger than a Five Ten will really appeal to the riders whose feet Five Ten doesn't quite make a size for. The style and comfort offered by these shoes will make them a great choice for riders who want a riding shoe they can also comfortably wear around town. The fact that they clean up good even after consecutive mud rides and dry out overnight could even make them the only shoe you need. While they are very basic in terms of protection, their light weight, low profile and versatility will make them the first choice for after work rides. Finally, while they are slightly below my beloved Karver in terms of grip, they should keep most riders –including myself – happy even in the muddiest conditions.
---
Are you a flat pedal peddler or a clipless claimer? Would you put a Jacket on your feet? Call in below…