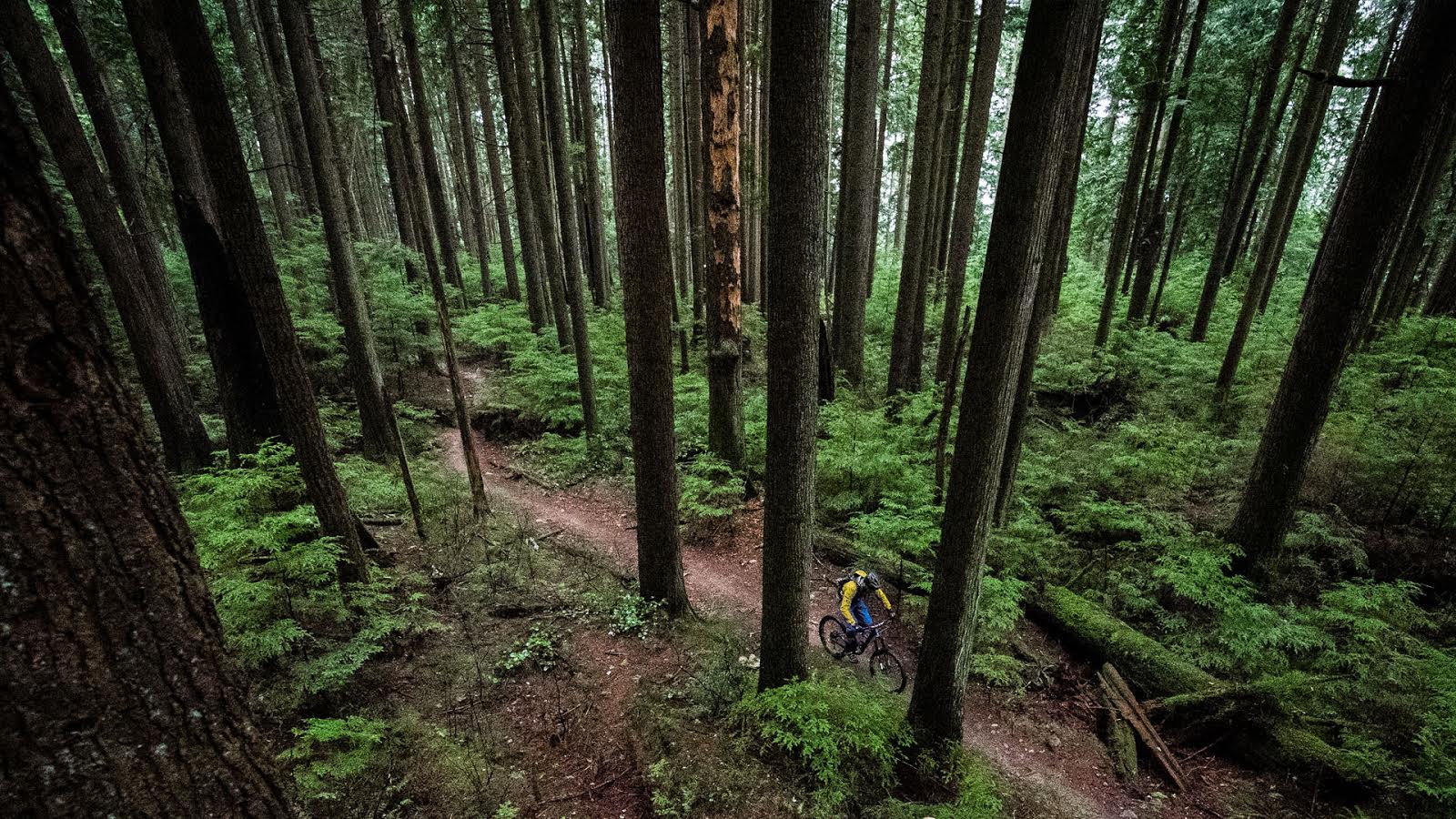 Review: FOX 36 Van 180 FIT RC2
Is freeride dead? FOX doesn't seem to think so. The top of their single crown fork range is the 180mm travel 36 180, available in all three FOX flavours: the coil sprung VAN; air sprung Float; and air travel adjust TALAS. With the same axle-to-crown height as a dual crown DH fork, this fork fits both freeride and large all-mountain bikes.
The flavour I've been riding the past few months has been the coil-sprung VAN which comes in either a straight 1 1/8" or a 1-1/8-1.5" tapered steerer tube. Geared specifically for the dudes who want to huck their meat and go big on jumps but may not want a full DH machine the long travel 36 has proven that it can take big hits and provide a solid front end, free of flex.
Weighing in at 5.94lbs (claimed) for the tapered fork the VAN doesn't claim to be the lightest freeride fork out there; however, it does still come in about a pound less than a coil sprung dual crown, and many riders will appreciate the linear feel of the fork's coil sprung travel. Coming from an air-sprung Lyrik the difference was immediately noticeable in how the fork reacted on everything from small bumps to large bottom-outs.
With the shorter travel forks in FOX's line up using the CTD system set up has been simplified, but simple does not always mean better. For the rider that likes to tinker away at his or her suspension, the 36 180 offers plenty of adjustability with the long-trusted RC2 system, which offers high and low speed compression, rebound. With each click on the dial offering a change that is slight but noticeable it didn't take me long to find my sweet spot with the fork, although, even after I still continued to tinker, just to see how it would affect my ride.
FOX offers five springs to dial in your setup – two above and two below the stock blue spring – and with the slippery Kashima coating you may find yourself on a stiffer spring than previous versions of the 36. At just under 200 pounds with gear I've ended up on the green "firm" spring, one firmer than the blue. With this setup I'm running the compression settings toward the firmer end of the spectrum, and could potentially run the "extra-firm" yellow spring with less compression – but the fork has felt great in this setting on my Kona Entourage and I'm happy with it here.
The fork has proven to be resilient and reliable with over half a season of riding under the 36's belt it shows no sign of seal wear or oil leaks, something the lazy mechanic in me is quite happy about. Not everyone barspins and tailwhips a downhill bike like Brett Rheeder but for the rider who goes big on everything from drops to the 35+ foot jumps on Crabapple Hits and prefers a more freeride oriented bike this fork is definitely an option to consider. The 180mm 36 VAN comes with an MSRP of $1459, however, don't be surprised if you find it cheaper.
---
Is there a place in your stable for a coil sprung single crown fork? Is anything more slippery than Kashima? Would you still buy it if it wasn't gold?