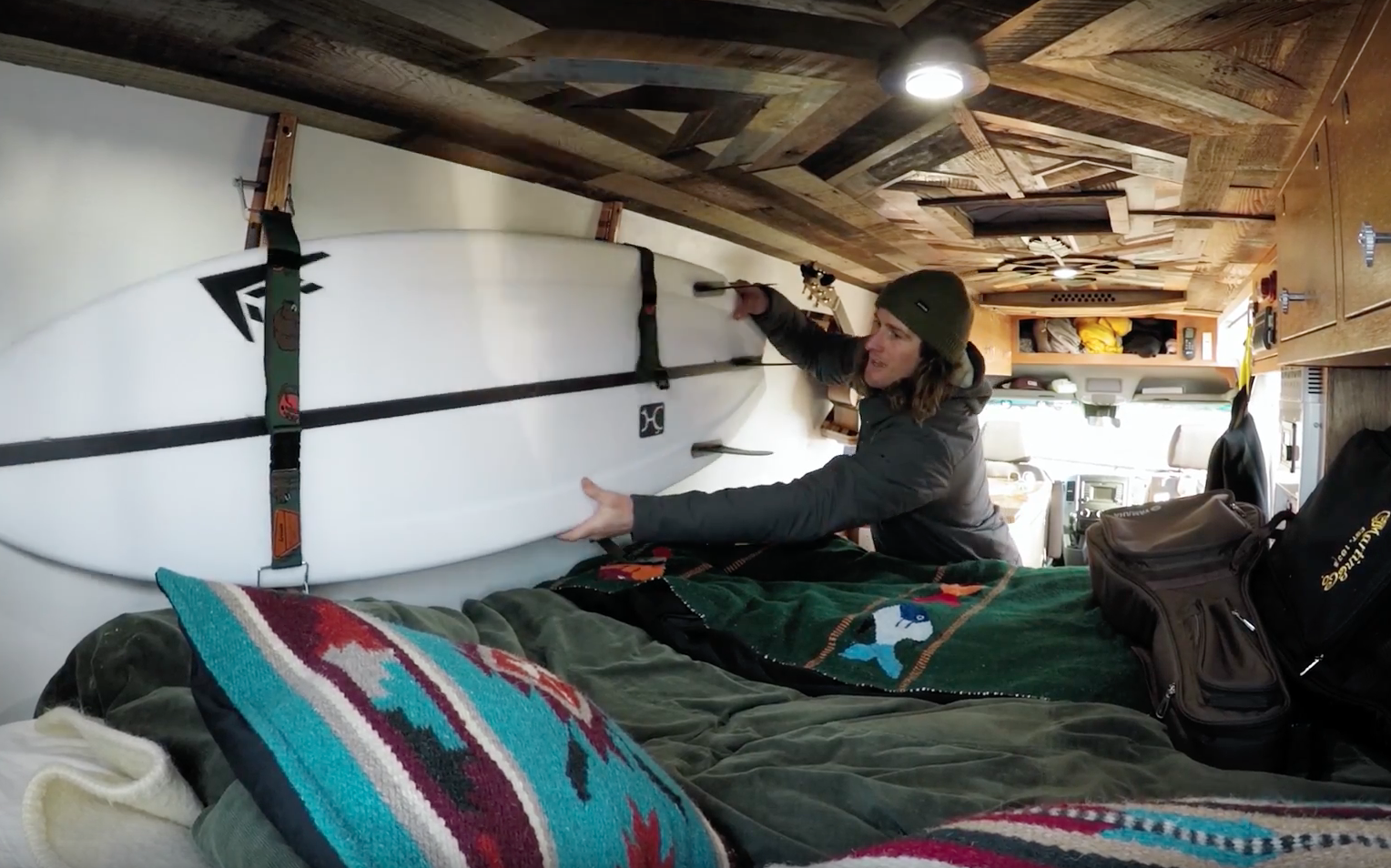 Lazy Sunday Videos
The Return of Weekend Warmup
We're in that awkward time between the end of the Fall riding season and the beginning of ski season. We can hardly complain - here on the North Shore, that 'awkward time' has lasted 48 hours. The weather this fall has been incredible. Still, it's raining buckets today and so dark outside that it's felt like nightfall - since 9 am.
If you got out to ride - no matter where you are - good for you. If not, maybe you're taking care of a few things around the house or shopping for night lights...and maybe you have time to take in a few videos. No hard-driving shredits here - I've selected these videos because they're all a little different. But the rider, skier, or adventurer in you is still going to love them. Grab a pint or a mug, and maybe throw in some headphones.
And let us know what you'd like to see in future weekend warmups.
Magnetic - A Whistler Blackcomb Movie
A feature-length ski and snowboard movie filmed in a single ski area. Instead of taking itself too seriously and coming off as a 30-minute ad, it features a roll call of snow-riding superstars from the sea 2 sky, and succeeds at being fun, funny, and full of incredible snow-riding from one of the best seasons in recent memory. Very well done, Whistler Blackcomb (and Origin Communications, who conceived and produced it).
Chasing AdVANture with Chris Benchetler
There's a lot to love here. Chris Benchetler is as smooth and talented as they come on two sticks, but we also get a glimpse into his follow-cam filmer, Matt Cook, who shot and produced this terrific mini-doc. It starts with the build of Benchetler's new custom van, which is artful as well as comfortable. Wait - no it doesn't. It starts with Cook running a follow-cam alongside Benchetler in Mammoth, and getting caught in an avalanche (it turns out to be slough). 
We spend a few minutes following the build of a van (it's anything but typical - get some fresh inspiration here) and then they hit the road. He surfs with Rob Machado, climbs with Emily Harrington, skis with a who's who of snow riders, and heads up north for some more surfing in Tofino while waiting for the skies to clear at Baldface Lodge. 
Tons of incredible sports action, yes, but this will also leave you appreciating Benchetler's easygoing nature, artistry, and multi-sport talents. There's also an old fire truck conversion from the segment at Mt Bachelor that looks livable for a ski bum season in a parking lot if push came to shove.
To learn more of Chris' custom van build, visit: https://www.smithmadeinc.com/ or this Instagram account.
10 Road Trip Hacks for Mountain Bikers
If Benchetler's van got you pumped to hit the open road, there's no time like the present to start planning where - and how. If you don't know about Seth's Bike Hacks, his Youtube channel is worth a look. No matter how crusty and experienced you are, you're likely to pick up a good idea or two from him.
Water Cycle | Chapter 1 - River Bikefishing for Steelhead
Blackburn Design has a nice Youtube channel as well, and Water Cycle follows Brian Ohlen, an avid fisherman from Montana, as he bikepacks and fly fishes his way through A River Runs Through It territory. He is in search of steelhead, and the best time to do that is in the middle of winter. So, you know - it's tough sledding. But it's also beautiful, and tranquil. This is also about wilderness preservation and access. To learn more, you can visit https://www.blackburndesign.com/river.
How to go FAST with Ben Cathro
Some of you may remember Ben Cathro and #cathrovision from his awesome one-man show of video coverage from the Ft William World Cup this past summer. Remember Minnaar's crash in practice right before qualifying, when he broke his frame into two pieces? That was Ben's video. He has a knack for right place right time, but he also knows what's happening between the riders' ears, because he's a former Scottish DH champ and world cup racer himself. He still races Enduro, too, but what pays the bills is coaching. In this film, he coaches well-known UK Youtuber Mike Boyd, who has a channel dedicated to learning new skills as fast as possible. Mike used to ride once upon a time - this video is the result of their goal to see how much faster Ben could coach Mike to be in only two days of riding. It's a great testament to Ben Cathro's coaching and Mike's ability to learn, but also a pretty good insight into what a good coach can do.