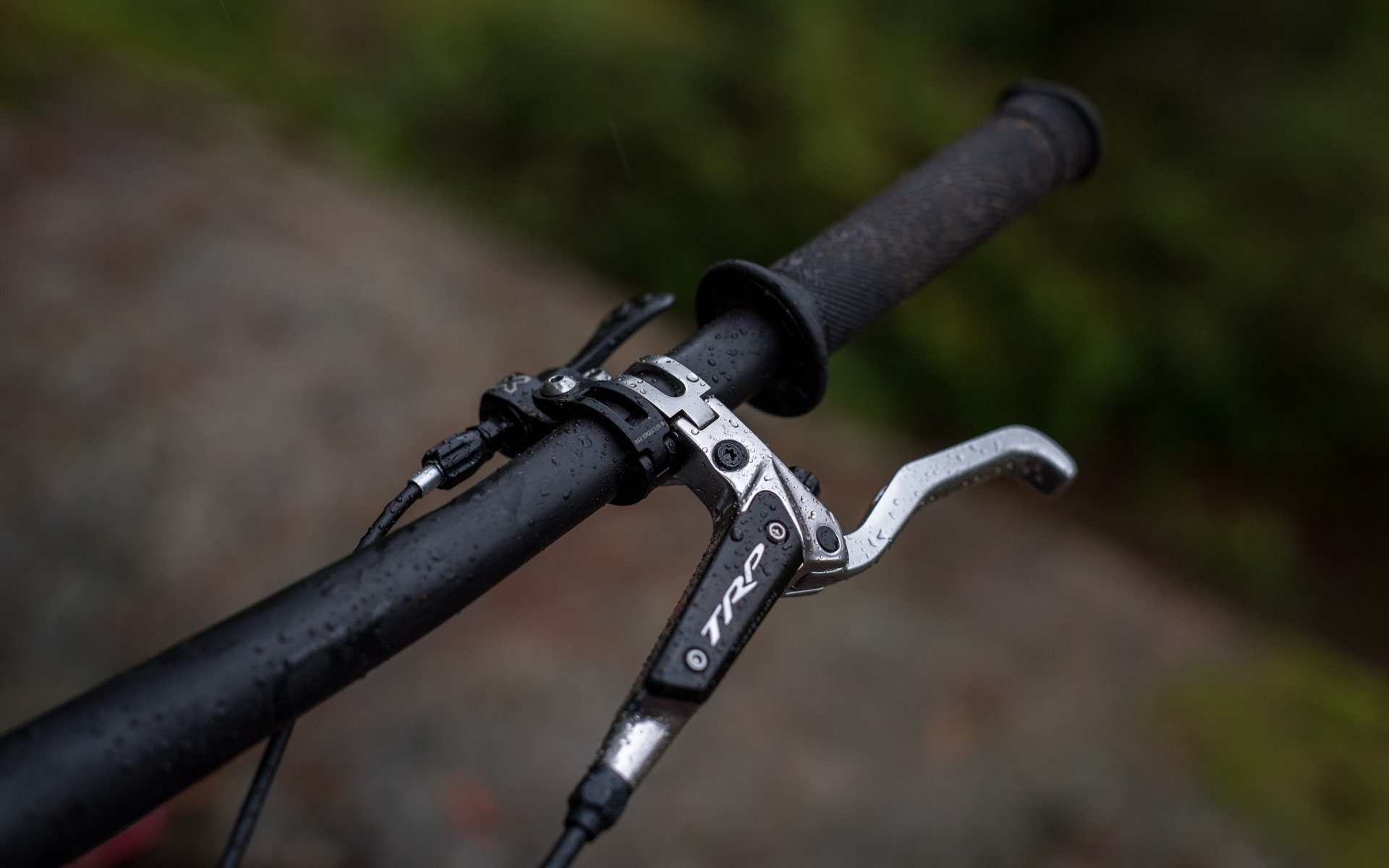 Release | Review
Renthal Ultra Tacky Push-On Grips
Renthal Ultra Tacky
I have a lot of experience with Renthal grips. I've been running the Lock-On Kevlar grips for a couple of years now, I've tested the mean lock-on Traction grips in three compounds and they were the first grip I thought of for my transition from locking grips back to glue-and-wire.
I like Renthal's Kevlar compound when it's fresh, love it at about 80% and totally lust for it at the half-life. For riders who prefer to go without gloves and simply want the most grip available or who don't have the patience to break-in a set of grips, Renthal also sells a Super Tacky version of their locking grips. As of this week, that same super Ultra Tacky version is available for folks who prefer the push-on option - like Cécile Ravanel, Danny Hart, and me.
Push-On
When I was working on my piece Ditch Your Lock On-Grips, with its focus on gaining space and comfort out of a grip with the same overall dimensions as my favourite locking model, Renthal sent over the Ultra Tacky push-on version to compare against the Kevlar. The push-ons are double grooved for wiring in addition to glue so wire them I did and I've been riding them for a couple months.
The Ultra Tacky grips are even stickier, wet or dry, than a 50% worn pair of Renthal Kevlars. How much stickier? Put a piece of Gorilla Tape on one side of your private bits and a piece of Yellow Stan's tape on the other, now... you're a total sucker with tape on your private bits. Seriously, who would do that?
Suffice it to say that the Ultra Tacky Renthal grips are the grippiest grips I've ever come across. I've ridden the same compound on the lock-on Traction grips but the push-on version is more comfortable while conforming nicely to my digits thanks to the absence of a hard plastic core.
I'm going to guess they'll last 1/5th as long as a set of Renthal Kevlar push-on grips, and that may be unfair to the Kevlar models, but at 16 USD and a bit of time to glue and wire them it's not exactly breaking the bank given how good these grips are when the trail points downward.
Prefer a wider grip? Choice is chief. Prefer a grip in the 28mm width range? They're ultra comfy and they dominated EWS 2017 (with, you know, some help from Cecile Ravanel).
They are not long for this world, feel like tree sap against bare palms, leave flecks of rubber on my hands that then stick to everything I touch, they take a touch of effort to install and I f***ing love them.
For more information check 'em out here.