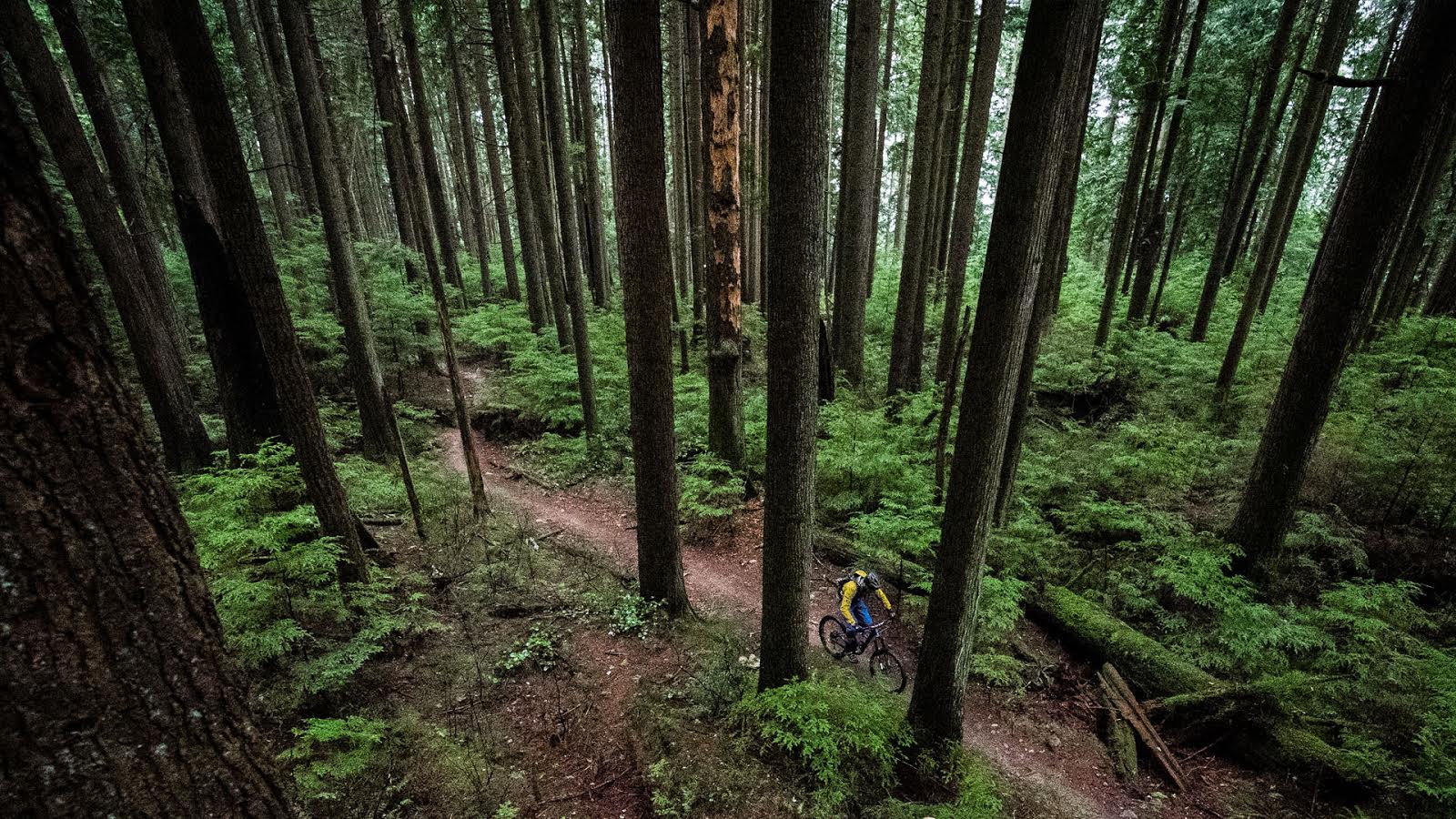 Renthal Traction Grips are Mean (Updated)
Renthal Traction Grips
At the risk of sounding like a baby, the new Renthal Traction Grips are mean.
I'm also familiar with the smooth finish of Renthal's standard lock-on grips – in the superb Kevlar compound. The increased surface area and mechanical advantage of the large ridges on the Traction Grips grab your hands so firmly it feels like your palms would peel off if the bars yanked from your hands.
Forward Facing Ramped Finger Ridges; Rearward Facing Angled Palm Grooves. Renthal Traction Grips: like riding flat pedals with really tall pins.
Forward Facing Ramped Finger Ridges
The best comparison I can think of is the Troy Lee Designs model using ODI's clamps. The TLD grips use undercut pads for enhanced surface area and grip. Grab the grip and it feels like a regular, fairly thin, mountain bike grip. Twist my hands rearwards and there's a notable increase in traction.
The Renthal Traction Grips are the Kodiak to Troy Lee's Pomeranian. When I grab the grips and twist my hands rearwards it's not even the same species. Even through a thin set of gloves, the grips bite hard into my fingers and after a few minutes on the trail I found I was using less grip force compared to the smooth Renthal lock-ons, Fabric XL single clamp, or Sensus Swayze lock-on grips I've also been running lately.
'Forward Facing Ramped Finger Ridges'. RARGH! The Renthal Traction Grips are well marked for proper orientation so there is no guesswork with installation.
Rearward Facing Angled Palm Grooves
I know a couple of riders who run the TLD grips opposite to their standard orientation to enhance their forward twisting grip on steep descents, rather than rearward twisting grip when pulling on the bar.
The Renthal Traction Grips take away your need to choose. Mount the grips according to their clearly marked orientation – 'Top' and 'Forward' are molded into the rubber – and go ride your bike. In trail situations involving hard breaking or steep descents the rearward facing grooves are cut at such an angle as to grab my hands with a similar tenacity as the 'Finger Ridges'.
Traction both ways. The 'Rearward Facing Angled Palm Grooves' are cut in such a way that they bit hard if my hand tries to roll forward in hard breaking or steep descending situations.
Ouch vs. Grip
After a solid ride, with or without gloves, my hands know I've been holding on to Renthal's Traction Grips. Grip is amazing; comfort over a long ride is not however and even with callouses on callouses I get notable hot spots. Some of my discomfort could come down to grip materials. The 'soft' compound grips I received are not as forgiving as Renthal's fantastic Kevlar compound grips, which get progressively more comfortable as they wear.
I'm hoping to have an opportunity to test the Kevlar version in the future. I know from riding a variety of tires in the oft-greasy Shore-to-Sky trail network that rubber compounds are every bit as important as tread pattern. If you're racing the clock and want maximum control in the worst conditions, I don't think you'll beat the mechanical hold of the Renthal Traction Grips combined with the Kevlar compound, but don't quote me on that until I have a chance to try the combo in the wild.
Renthal's four lock-on grip compounds: Kevlar and the three others ones.
There is really only one feature missing from Renthal's lock-on grips and that's about 2cm of grip length. I really appreciate long thin grips like the Fabric XL and Sensus Swayze and if Renthal could offer their Traction and original lock-on grips in a longer version, with all other dimensions the same, that would be the benchmark for me.
I'm willing to trade the extra length for the feel of Renthal's grips but if you have a pair of giant meat hooks you'll probably want to measure Renthal's 110mm grip section (130mm overall length) against your current rubber.
Updated (Sept 15th, 2016)
As predicted the Kevlar compound adds a huge degree of comfort with no loss of traction. A fantastic option if you like to ride without gloves.
Renthal Traction Grips Revisited
In my initial review of the Renthal Traction Grips I whined about how mean they were. Yes, traction on the Traction grips was amazing twisting your hand in either direction but short of ripping down a short track they killed my hands over the course of a ride.
As predicted, the Kevlar compound was a lot more forgiving with no loss of grip. It's no secret – as the only types of humour I manage are self-deprecating and sacrcasm – that I have sweaty palms and this is the first set of grips I've come across that I can ride without gloves on whether in pissing rain or sweat drenched humidity.
I still prefer Renthal's standard lock-on grips and a pair of gloves, but if you prefer to ride glove-less definitely give the Traction Grips a look!
---
DH or Enduro racing in the worst conditions? Traction Grips!