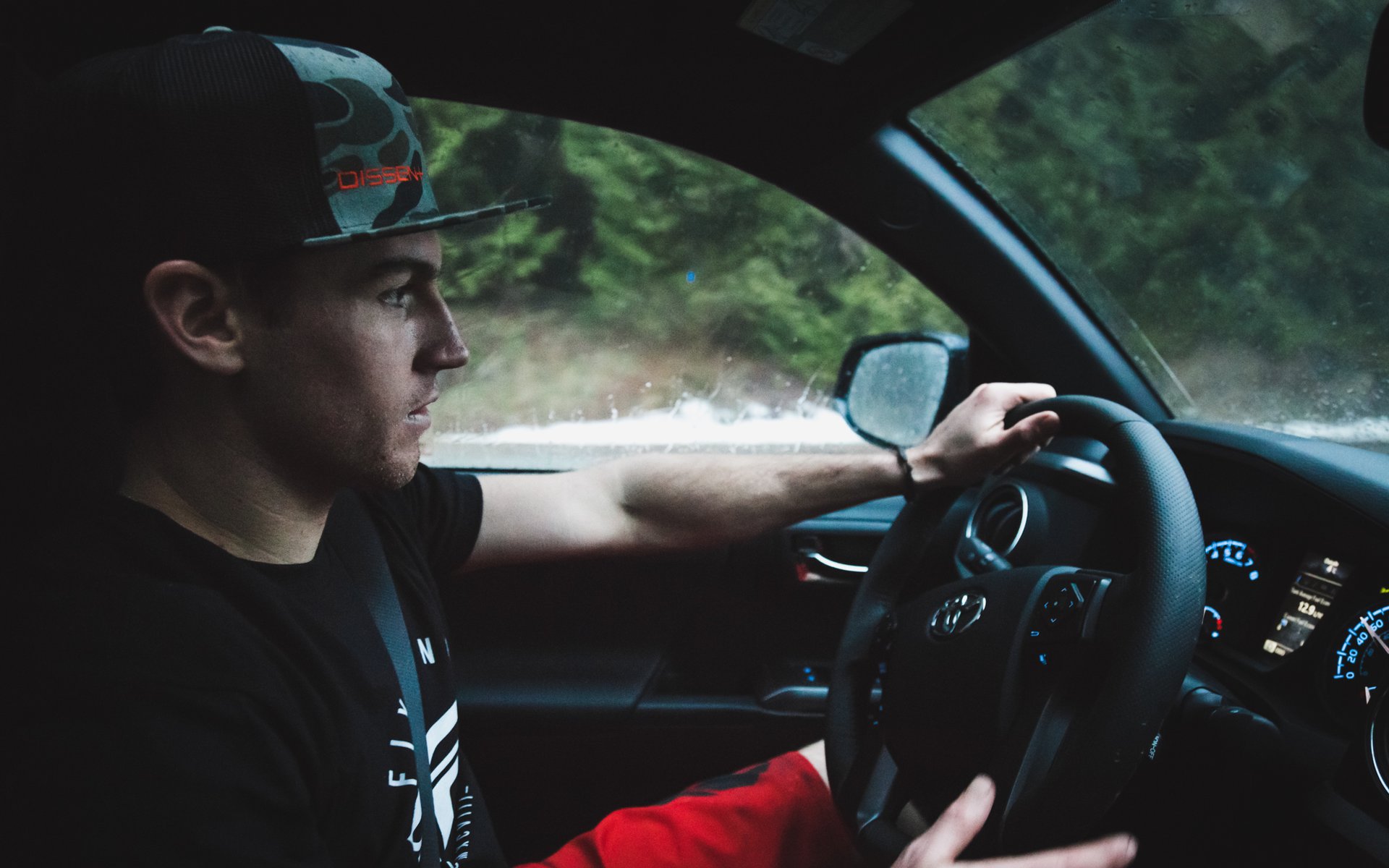 INTERVIEW
Rémy Métailler – Building My Own Program
For most mountain bikers the name Rémy Métailler needs no introduction. The French rider hailing from Grasse blew onto the scene with his incredible line choices and aggressive riding in the Whistler Bike Park a number of years ago. He since built on his skills by competing in Red Bull Rampage and winning the Taxco Urban DH race. What some may not be aware of is that Rémy grew up watching World Cup Downhill on T.V. and was influenced by racers like the legendary Nico Vouilloz. That influence has brought him to where he is today, but with his own twist.
For 2018 Rémy and Fly Racing have announced the extension of their partnership, with Rémy moving from wearing the helmets in 2017 to their full apparel and protection. He's also announced via his Instagram that he is partnering with Rotor and there are a number of additional new partnerships that he has worked on for the future. I recently caught up with Rémy to ask him some questions about building his own program, why he does it, and what's involved. 
Remy, you just announced some new partners for 2018. Why do you build your own, rather than go to a bike brand or similar and run what they may offer you?
As my own team manager, I get to choose what I ride and who I want to work with which is amazing. I feel that makes the job more interesting and more true. If you join a team and you have very limited control over what brand sponsors the team, you might not like some products and still have to use and promote them. On my side, I get to try the product and decide if I want to use them and promote them, so the stuff I use is what I actually like, and not what someone puts on my bike and tells me to ride. 
How long have you been building your own program for? 
I've never been on a team and have always been independent. I guess I've been dealing with sponsors since 2014.
What's the most challenging part of running your own program?
Well, I can name only two downsides really: It is much more work and it can be tricky to manage the conflicts between brands and the OEM aspect. For example, if my frame sponsor mainly works with one suspension brand, it makes it tricky for me to use another suspension company. That being said, companies know that I am independent and that is part of the deal.

Do you enjoy the business side of it all or is it simply a necessity in order for you to do things how you prefer?
No, I do, I enjoy the business side a lot. It's challenging, interesting, and it's a full-time job with a lot of responsibilities that make you grow a lot as a person. I believe it is a solid experience on my professional resume.
When you first began showing up in social media in Whistler you were on a Giant. Was that a sponsor? When did you first build the full program for yourself?
At the time Giant was providing some support but not a proper sponsor. I used to work for them and spent about a month building the Whistler Bike Park rental bikes. I was still paying for my bike—a tiny bit more than cost—like a regular employee. At that time I tried to do the most professional impression I could and tried to promote all the people who believed in me (Dissent Labs, Smith, Shimano, HT, Evolution Whistler) the best I could. I just tried to be a good grassroots ambassador. It was in 2014 that things shifted to a full-time thing. 
Your current partners are quite a diverse list of brands, what are some important attributes that you seek from a brand in order to form these relationships?

The quality of the products and fit with my riding

The opportunity to work on product development and testing

The relationship with the people behind the brand and the products

What value I can bring to the brand

What key elements do you bring to the relationship with the brands that you're working with?
A French accent. Mate, that French accent is key. Product testing/development skills. Market analysis: Being based in Whistler and travelling quite a bit I think I have a vast knowledge of the market. Marketing strategies and visibility. 
What are your goals for 2018 and beyond?
Working on being faster on the bike and hopefully more stylish. Product testing is something I enjoy a lot and feel it's something a lot of companies need, so I want to spend more time doing that. I will obviously keep filming edits, doing some urban DH races, and my main goal is to get to Rampage again.
Can we expect to see some new film projects with exciting new lines from you in 2018?
I heard they rebuilt Easy Does It... Going to check that out.
Haha. Is there any advice that you would give younger riders that possibly want to get support to ride? 
Work on your French. Look at Barelli, Bruni, Bizet, Vergier… It's all about the French accent. More seriously, school will teach you quite a lot, and probably more than you think. Ride smart and have fun.