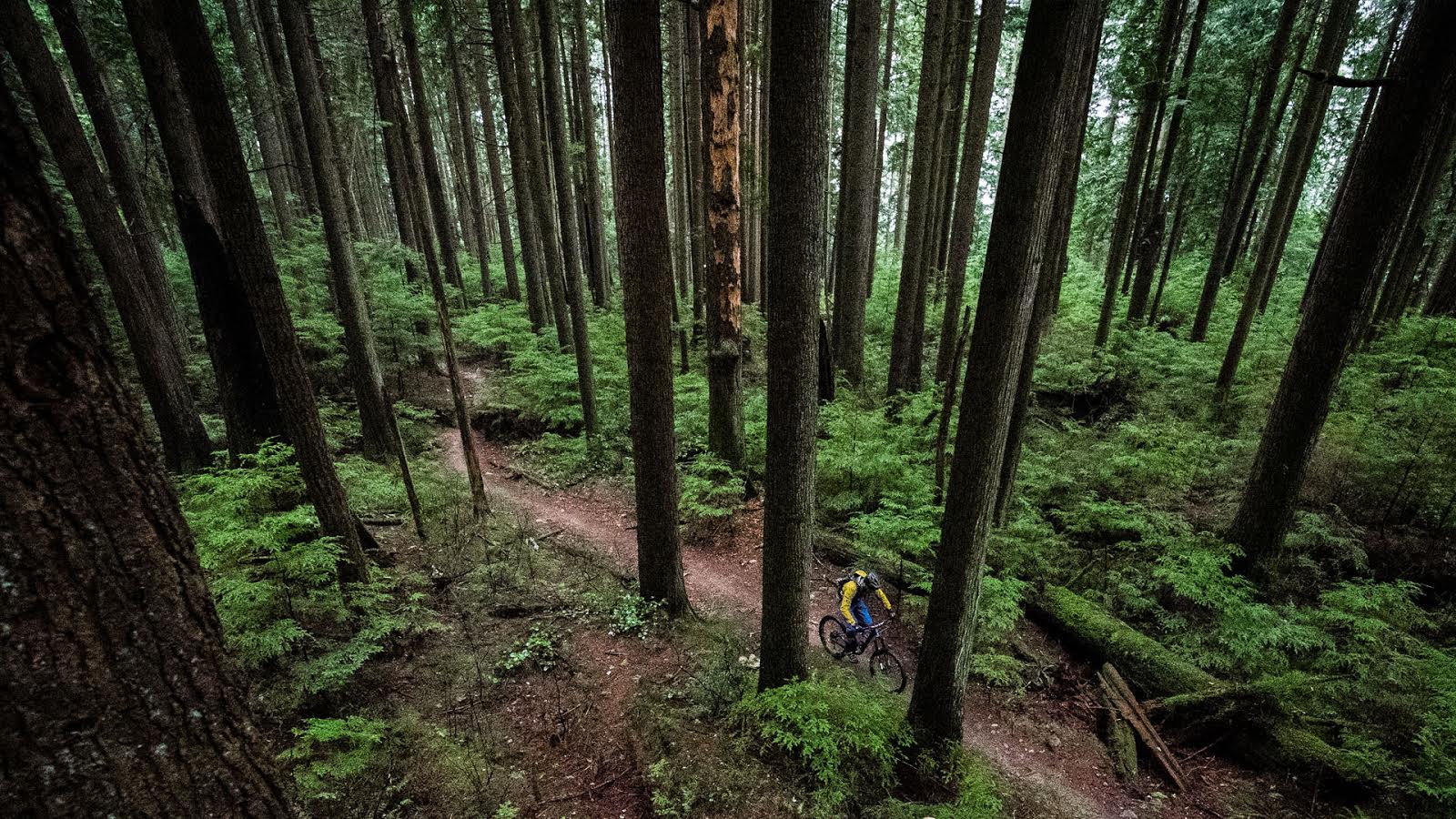 Removable Chin Bar Fullface Helmets
Removable Chin Bar Fullface Helmets
A number of the reader requests we had for Interbike 2016 revolved around 'Enduro' full face helmets with removable chin bar options. Fergs and I set out to satisfy with some quality photos and hopefully some insights into which of the new breed helmets is for you.
What was I to do? Channel my inner toddler and swap around chin bars to show you some of the awesome combinations you can come up with if you buy two!
Giro Switchblade
NSMB.com has already had some coverage of the ASTM DH certified Switchblade including a stunning shot of Pete showing how cool the lid can look with the removable chin bar off.
Sadly, for me, I look like an even bigger dork than usual trying to rock this getup. The Switchblade makes a lot of sense to me as an aggressive lid with the option of more breath-ability on a race course. The fit is the most DH-snug of all the helmets in this category. And it is the only one that inspires full face-like confidence when I put it on.
With the chin bar removed this would be the perfect Pacific Northwest helmet when temperatures are cooler and the trail surface is unpredictable. I mean, I still would look like a dork but as Billy Connolly says "there are no mirrors on the Serengeti plain."
Lazer Enduro Fullface
Lazer's Enduro Full face is the only other ASTM DH certified helmet with a removable chin bar on the market; however, unlike the Giro Switchblade it is not clear if that certification still applies when the chin bar is removed.
It might be more accurate to say that the Lazer Enduro is the only ASTM DH certified helmet with a re-attachable chin bar because I'm pretty certain I could hacksaw the chin bar on off any DH full face in less time than it would take to remove the Lazer's six screws.
Leatt DBX 3.0 Enduro
Leatt's DBX 3.0 Enduro is the closest helmet on the market to the category originator* Bell Super 2R in terms of function and application. Take their excellent all-mountain lid, add a removable chin bar, ride your bike.
The DBX 3.0 uses two locking closures compared to the Super's three. It is quick and easy to remove and re-attach the chin bar.
Leatt has done the best job devising a visor design that looks good with the chin bar both on and off. The other helmets all seem to have a bias one way or the other.
The chinbar is not adaptable to Leatt's similar looking open lids as they lack the necessary attachment points. Otherwise fit and function is identical. In the same vein as the Super 2R, the DBX 3.0 Enduro is a great all mountain helmet with attachable piece of mind. It is probably not going to be the go-to lid for aggressive Enduro racing or bike park usage.
Bell Super 2R
This is the category originator and sales leader by miles if the trails I regularly ride are any indication. I mention the Bell Super 2R because of fit. While I'm not sold on MIPS from a brain protection standpoint, the MIPS version fits my head very well while the original non-MIPS did not.
If you haven't tried on a Super 2R since they were first released it may be worth another look.
Kali
Kali does not have a removable chin bar full face helmet available. And, if they have one coming they don't want to talk about it. What makes them different from a slew of other helmet companies in the same boat?
Boa. Kali has a lot of experience making light, great fitting full face helmets and, as an added bonus, they are using Boa retention devices on their top end open lids. Boa retention devices might be able to be put to amazing use in this category.
The steel wires are aircraft-grade stainless. Want some marketing bullsh*t? They're stronger per gram than tank armour. Boom! They're also super light and super fast.
I can imagine a design similar to the Switchblade but relying on a Boa on each side for retention. Because they can be expanded to hook-on the attachment process could be quick and easy without removing the helmet. This helmet category is wide open for companies with innovative ideas to increase protection, reduce weight, ease installation and removal, and to hit more varied price points.
Rankings
At first I planned to find some way to rank all the new Enduro lids, accounting for the fact that fit is personal, but it ended up being no contest. The DH standard rated Giro Switchblade fits the most like a DH full face both with and without the chin bar.
The Leatt and Bell Super both fit exactly like their premium open-faced lids but with some quickly added peace of mind when you want it.
The Lazer Enduro screams "we don't get it" with its six removable screws. Look for interesting products in this category from Lazer mind you. Shimano, having recently purchased Lazer, has a lot of experience with ratcheting buckles via their shoe line.
It's clear there is more to come in this category and it'll be interesting to see how it goes.
*Or re-originator if we're actually counting the original Giro Switchblade.
---
Are any of these your jam?