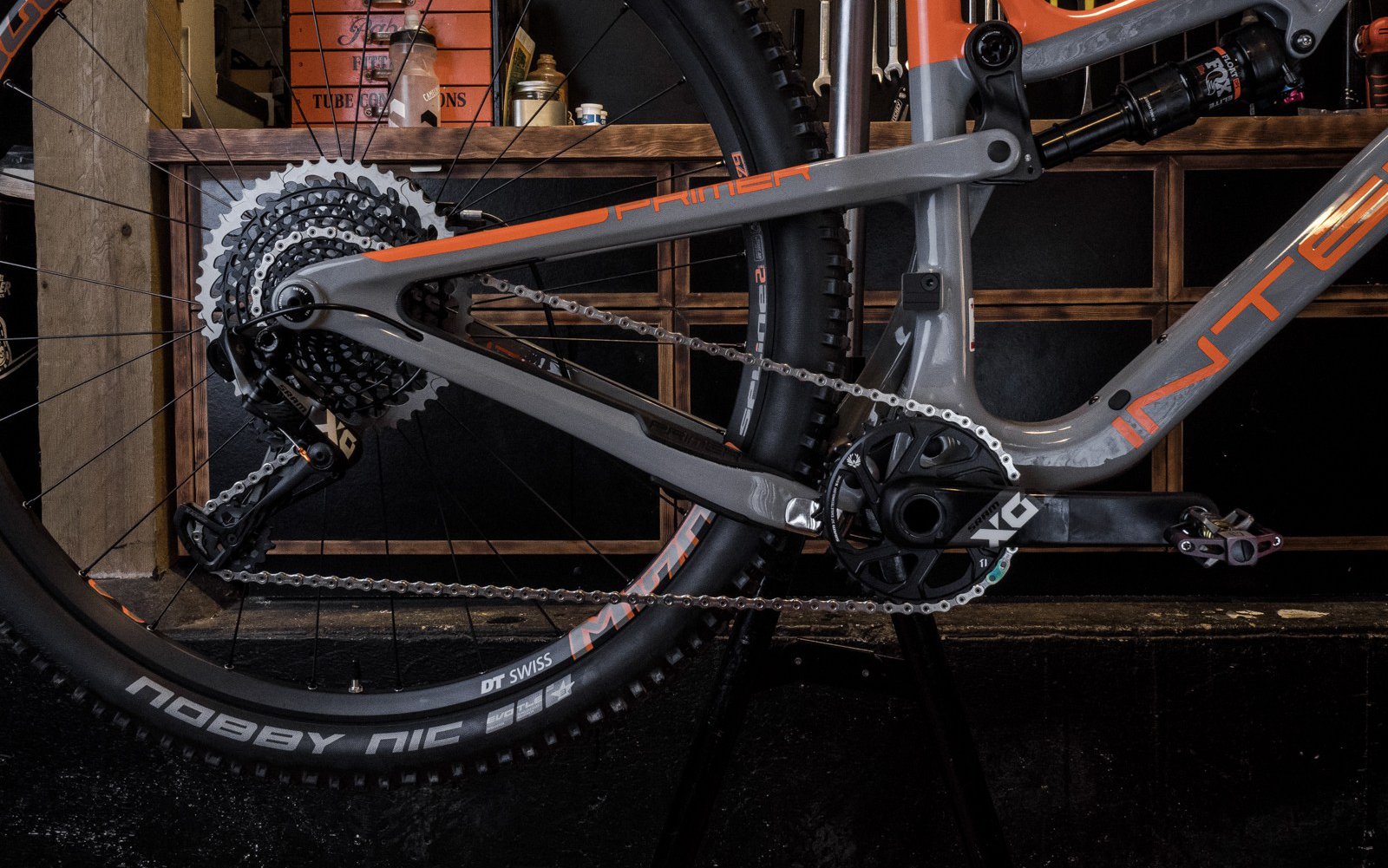 Editorial
Reinventing (and moving) The Freewheel
Reinventing the Freewheel
It's often said that there's no such thing as a new idea. While I don't buy that, this one certainly isn't new. If anything it's a solid example of Mark Twain's "mental kaleidoscope" or, to put it in a form of a question: what do trials riding, Truvativ's HammerSchmidt and Rocky Mountain's new Altitude Powerplay E-Bike have in common?
The physical answer is a crank-mounted freewheel system. The theoretical answer is a pathway to reduced unsprung weight, the death of the boutique hub market and the opportunity to simplify and fortify cassette interfaces. All without adding a single new standard.
Simplified service is another potential benefit. Remove the crank with an 8mm hex key, remove the drive system with an ISIS BB tool (RaceFace) or T-25 Torx key (SRAM) and remove the chain ring's four bolts. The drive system should be significantly easier to access for cleaning, service or replacement than most complex rear hubs - with no proprietary tools. 
Credit Where It's Due
I've owned a Hammerschmidt and I've been around trials bikes going back twenty years but my eureka moment actually belongs to an insightful engineer at Rocky Mountain Bicycles named Lyle Vallie. 
As part of designing the brand's Altitude Powerplay E-Bike, Lyle uncoupled the drivetrain from the electric drive system via a simple and elegant solution. The chainring is bolted to a one-way roller bearing and the bearing is in turn mounted to a standard RaceFace Cinch crankset. No new standard required. 
This idea has been stuck in my head since I first saw the prototype. For all intents and purposes it is taking the driver system from a True Precision Stealth hub and mounting it to the crankset. The best place to be carrying mass in terms of center of gravity and unsprung weight. 
This would produce a silent, instant and, almost, off the shelf high precision drive system combined with an inexpensive fixed gear rear hub designed to accept a cassette. 
For Pawl Palls
Epic LOUD freehub noise is the only thing standing between you and trail user conflict or being eaten by a deer? No worries - SRAM has you covered. 
There were a lot of negatives about the HammerSchmidt gear system (drag in the adduction gear being the big one) but reliability was not one of them. Fully rebuild-able and Bomb Proof. When the adduction gear was not engaged the HammerSchmidt system had its own pawl-driven freewheeling capability.
Mounting a macro-sized version of an Industry Nine pawl driven hub system into the relatively infinite space provided by a crank spider would allow for instant engagement in a system that would be easier to service and replace. Swapping in a back up driver system would be as simple as changing a ring on a Cinch crankset. 
The Freewheel 
The classic thread-on freewheel, either single speed or geared, is much maligned these days. Relegated to the cheapest bikes for the most part. Don't tell that to White Industries who make a well respected, high end, rebuildable version in both 36x and 72x point of engagement options. 
At $100 (USD) they are a premium product compared to cheap BMX freewheels but change the thread mount to a Cinch or SRAM drive, increase the ring's tooth count (and maybe bearing size), and it's a top end drive system for a significantly lower price than a boutique hub. 
Single speed trials bikes moved freewheels off of the rear wheel years ago. That optimizes center of gravity and allows the use of larger bearings without sacrificing clearance as the front sprocket is always larger than the rear. 
Unsprung Weight
The most common complaint other than price for the SRAM 1x Eagle drivetrain is the increased unsprung weight. Going from an 11spd 10-42t cassette to a 12spd 10-50t cluster adds about 100 grams*. Without changing how cassettes are mounted - therefore avoiding the addition of standards and SKUs - there is no easy way to decrease the weight of cassettes or rear derailleurs. 
That said, removing the drive mechanism from the hub and replacing it with a post that the cassette mounts on should significantly reduce the cost and weight of rear hubs. That's a lot weight moved from the swingarm to the bottom bracket.
*XX1 10-42 = 268g XX1 Eagle 10-50 = 362g

How much unsprung weight is being saved? It's going to depend entirely on the rear hub being used. Compared to one of those super light German numbers it's likely less than 100 grams. On a hub with a complex drive system and a stainless steel drive shell it could be well over 200 grams. 
What's Needed?
Since Rocky Mountain already makes a Cinch-mounted one-way bearing spider, all that is missing is a fixed gear rear hub designed to take an XD or HG cassette. The space constraints and general size of the bearing also limit this system to the 1x drivetrain crowd.
The potential to be the true death knell of multiple front rings?
From a single speed perspective, the system is ready to go now. Buy a fixed gear rear hub with the right size cog, a RaceFace Cinch crankset, and Rocky's one-way bearing spider and I'm set. 
It's not revolutionary but I think there is a strong case for a crank mounted freewheel evolution.