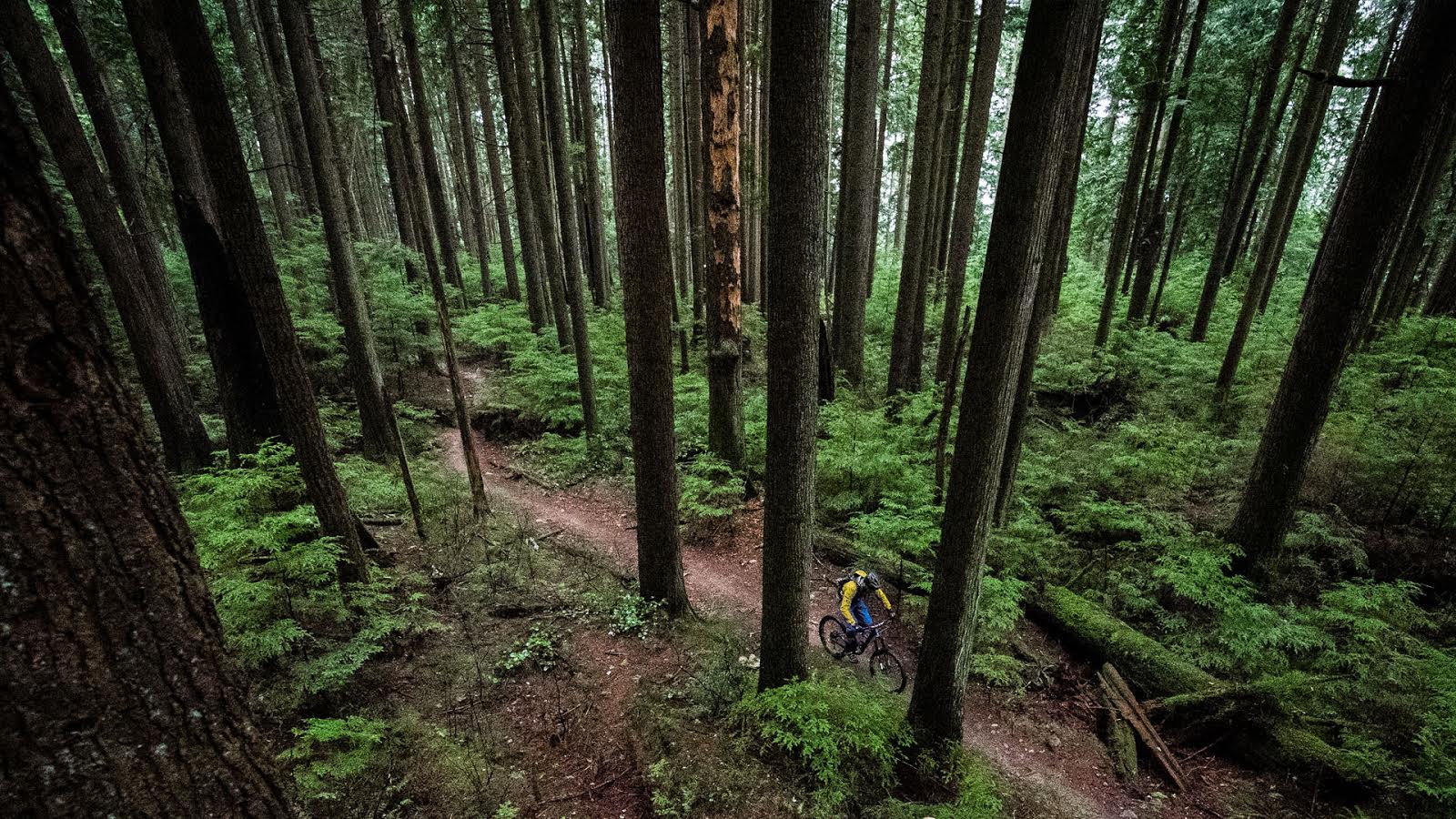 Refitting Expresso with Digger
When the NSMBA introduced the TAP program back in 2011, the wheels were already in motion on the revitalization of Expresso on Mt. Fromme. Through the MEC Trail Fund in years past, NSMB.com had helped line Digger up with projects on King of the Shore, Ladies Only, Big Stupid, and Lower Ladies. The veteran builder was thirsty for yet another marquee project and Expresso was a prime candidate for a Digger-ization.
In 2012 we broke ground on Expresso – and it was a project of such large scope that Digger couldn't do it alone as he had with the other trails supported by the MEC Trail Fund. Fortunately the TAP program expanded to include Fromme, and we were able to put not one, but two trail crews to work. Six trail days from our NSMB.com / RockShox crew and another six from the folks at MEC.
Many hands made light work and Digger's vision became reality fifty to a hundred metres at a time. Now in our second year of a double TAP adoption, a ribbon of gold stretches most of the way from Mountain Highway down to the Baden Powell Trail.
The work we've put in is nothing short of amazing. The highly eroded, expert only original line now has a more intermediate-friendly parallel that's fun for everyone. Not to toot our own horns too much here, but if you haven't been up to see the new work, we're sure you'll be pleasantly surprised.
---
Care for a shot of Expresso?