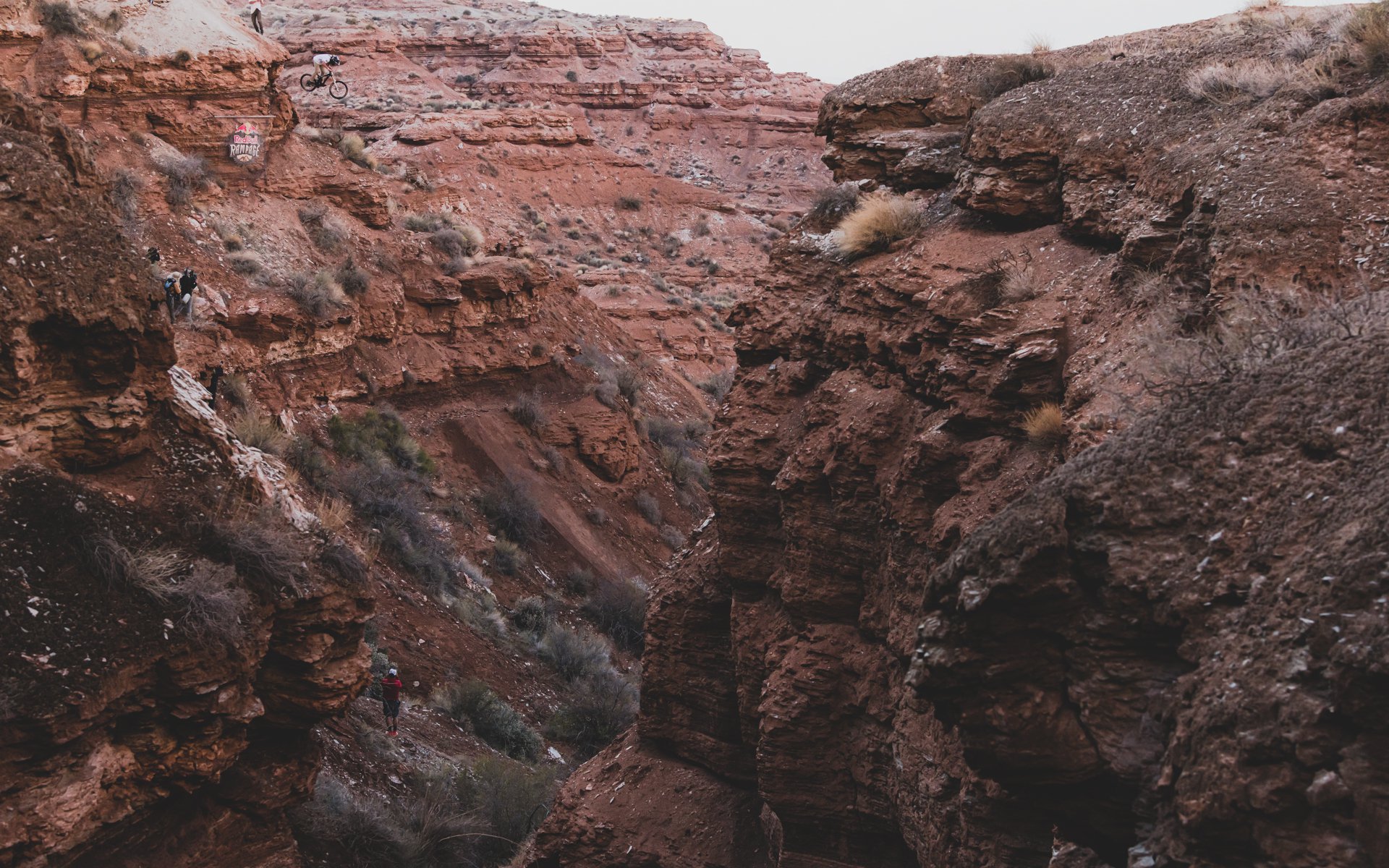 No Dig No Ride
Red Bull Rampage - Practice Week Photo Story
10 days of building and practice wrapped up an intense day today at Red Bull Rampage.
Crews have been going full speed to get everything together before the main event kicks off on Friday, and a combination of technical builds and weather delays left some crews hustling to get their lines ready.
Riders have been slowly working their way up the hill, sessioning their lines and looking for that elusive flow through the steep and exposed terrain. Today, the last day of practice, saw several riders take severe crashes while attempting the biggest features of their lines.
The original field of 15 riders is down to 13 for finals tomorrow after Andreu Lacondeguy's withdrawal after a crash on Tuesday, and a heavy crash today by Carson Storch resulting in a broken collarbone. Brage Vestavik also came up short late in the day while guinea pigging his massive drop and his status for tomorrow is unknown. Lastly, Cam Zink crashed hard today backflipping the big drop in his line. A quick ER visit revealed no significant injuries and clearance to ride finals tomorrow, but the start list for tomorrow is still TBD.
There were a couple of big crashes - including this one of Brage Vestavik below, on his huge drop captured by Darren Berrecloth
Andreu Lacondeguy's similarly unfortunate circumstances from earlier in the week below.