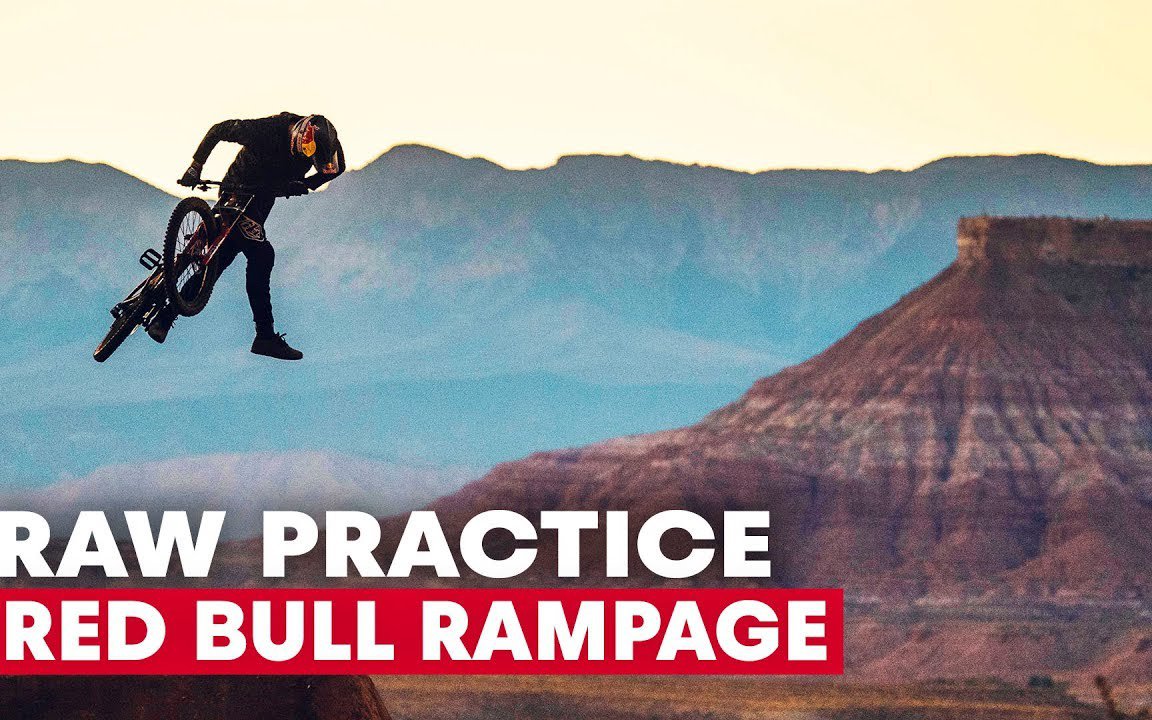 Video Round Up
Red Bull Rampage 2019 - Dig Week Round Up
Rampage is here and for 2019 the riders and their build crews head back to the same venue as last year. With many of the athletes taking part in 2018 at this venue, the stress of the build has been lowered but no-one is kicking back with a few lip touch-ups. All the crews have been out on their lines making updates in preparation for the big show this Friday.
By now most Instagram feeds are filling up with images from the site, whether digging, bike porn or rallying the dune buggies. But Red Bull has been crushing it with behind the scenes videos, granting fans the world over a glimpse of what it's like for the athletes involved. There's also a number of YouTube vlog-style videos – like the U.K.'s Matt Jones included below – coming from the site. We're getting the best access ever to the largest freeride MTB event in the world. Below are a few noteworthy ones that will test your knowledge against previous winners, give insight to the dig days, athlete preparation, and what we all hang to see, the riders getting their wheels in the Rampage dirt for the first time this year.
The First Practice Sessions of Red Bull Rampage 2019
After more than a week of digging, riders were able to get their first bit of bike time at the site yesterday. They're given the option to either continue building – which I imagine first-time riders like Reece Wallace and Emil Johansson opted for – or ride some of their features. Brett Rheeder estimates that he rode the bottom quarter of his run, more than he was able to last year, which is insane given he won the event.
Another highlight is seeing Andreu Lacondeguy lighting up on the lower hits. His FMX influenced aerial antics are incredible to watch and he's always a threat for the win here. I can't wait to see more from the Spanish hellman.
TMac's "Mostly Wack but Halfway Decent" Rampage Prep.
Did you know that Tyler McCaul moved to Virgin, Utah from his roots in California this year? It's all part of his plan to dedicate more time to riding big mountain features and the move plants him squarely in the spotlight for a podium. Any of these competitors could but the comfort that comes from living and riding in the area has already been proven by the insane performances of the still relative newcomer, Ethan Nell.
TMac takes viewers along for a day of action near his new home in Virgin, where he shares how stupid he thought Rampage was when he first saw it in 2008. He was there watching his brother and now commentator (possibly the best one in MTB) Cam McCaul throw himself from cliffs in the desert. We also learn why the big features in his lines are named the way they are.

"This year at Rampage we're riding for Jordie Lunn, who was just as much family to me as he was a friend. A one of a kind human who could change the mood of any room he walked into for the better. Forever Jordie Lunn... Forever Rough AF." – Tyler.
Why Rampage is the Craziest Freeride MTB Event in the World
Matt Jones' candidness on camera is what keeps me coming back to his content. He's not afraid to point out how ridiculous something is, even to him. Matt's one sick dirt jumper and has spent time competing on some of the biggest slopestyle courses on the planet. So to hear him honestly frightened by what he's seeing before him at Rampage strikes a tone. I reckon we all appreciate how gnarly the lines are but it's always interesting to get another perspective from a strong rider who's there for the first time.
Rampage Dig Crews
Where would Rampage be without the dig crews? According to Lacondeguy, it's the ability to create his own line and showcase his creativity that makes Rampage the best freeride event going. But without a hardworking, dedicated crew behind him, it wouldn't happen. Watching Rheeder's crew smash rock reminded me of the pain inflicted by hours of repeated hand tool punishment. Bet the jump will be sick though.
Each crew is allowed two diggers, plus the rider, and can only use hand tools to complete their line. Apparently Cam Zink may have something to do with the no power tool rule… Sandbags are the only external material allowed since the rule change a couple of years ago, which means the diggers have heaps more work to do.
The video follows Fairclough and his team of Olly Wilkins and Ben Deakin as they make changes to his line in hopes of a better result than last year. "Dwayne Johnson" – the massive rock in Brendog's line remains, thankfully. We also see what Ethan Nell's team is up to and why one of his diggers, Calvin Huth, is wielding tools and not video equipment.
Rampage Winners Circle Quiz
How well do you know your Rampage history? Red Bull challenged riders who have won the event with a quiz to see how much they knew and they did pretty well. Much better than me but I'm no Rampage knowledge base, that's for sure.
Riders:
Andreu Lacondeguy (2014)
Brett Rheeder (2018)
Kurt Sorge (2012, 2015, 2017)
Kyle Strait (2004, 2013)
Brandon Semenuk (2008, 2016)
Cam Zink (2010)

Top Five Runs of 2018
Before things really get underway, take a look back at the most impressive runs from last year, according to the results sheet.
Red Bull Rampage 2018 Final Results:
Brett Rheeder: 89.66
Andreu Lacondeguy: 87.33
Ethan Nell: 86.33
Tom Van Steenbergen: 84.66
Thomas Genon: 83.33
Tyler McCaul: 82.00
Kyle Strait: 80.33
Szymon Godziek: 75.00
Kurt Sorge: 74.00
Brendan Fairclough: 67.66
Best Trick: Tom Van Steenbergen - Flat drop backflip
People's Choice Award: Adolf Silva
Kelly McGarry Spirit Award: Brendan Fairclough
Watch Red Bull Rampage 2019 Live, Friday, October 25th. The broadcast will start at 9am P.D.T.