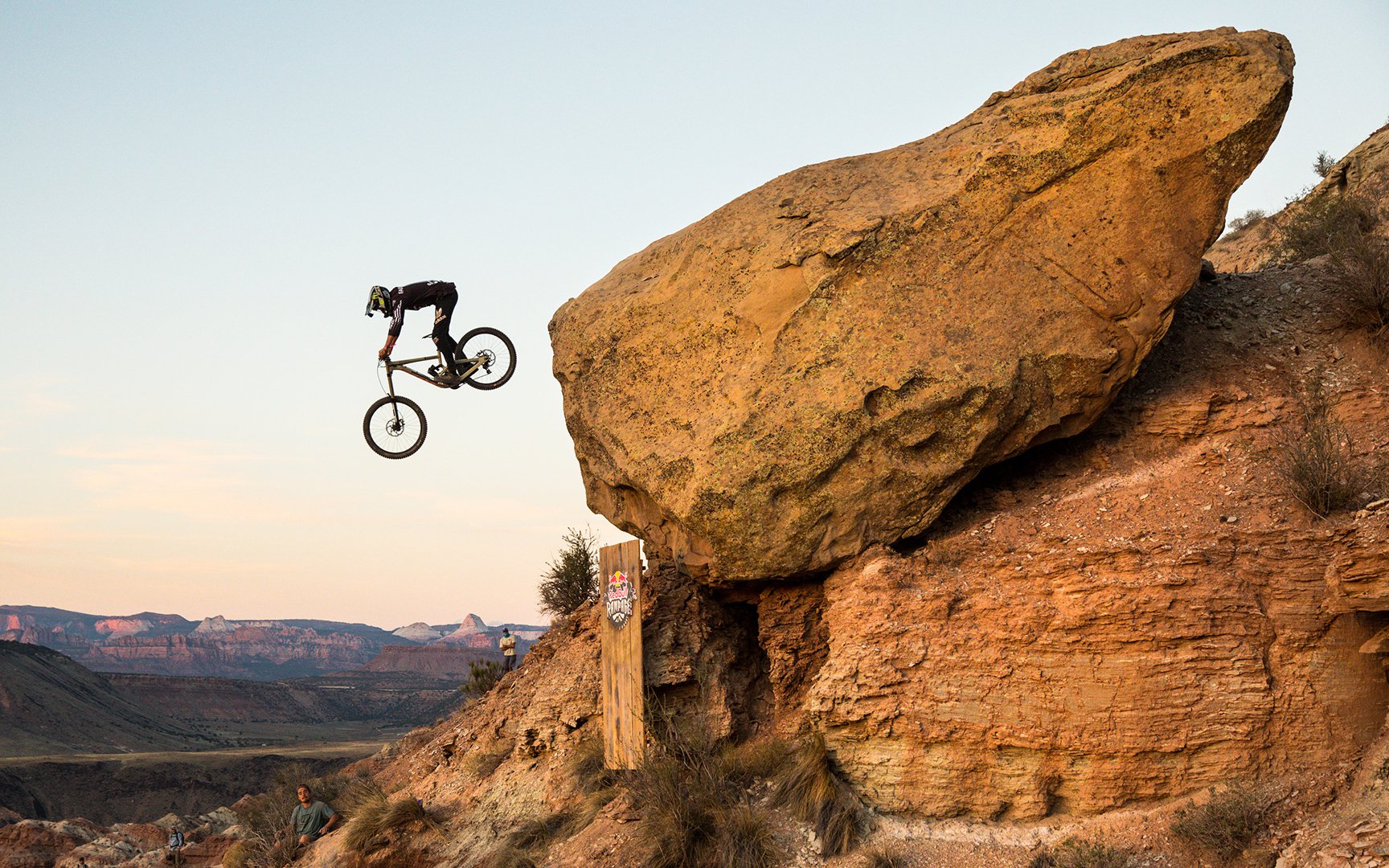 What You Need to Know
Red Bull Rampage 2018 - Details
2018 marks the 13th Rampage. Riders with two diggers were given ten days to dig, and as of this evening most are just finishing and few riders have ridden a top to bottom because the wind came up on the final day of practice. This year's course is higher and steeper than ever before with less of a run out at the bottom. All killer no filler. 
Ten riders are pre-qualified for the 2018 event - set on a brand new course - with another 11 vying for wildcard spots. Darren Berrecloth's retirement means there are fewer Canadians in the event than any year aside from 2004, when five Canucks made up the 12 man final, while several others competed in qualifying. 

Kurt Sorge (Canada)

Cameron Zink (USA)

Ethan Nell (USA)

Brandon Semenuk (Canada)

Brett Rheeder (Canada)

Thomas Genon (Belgium)

Carson Storch (USA)

Kyle Strait (USA)

Tyler McCaul (USA)

Tom van Steenbergen (Canada)
Adolf Silva (Spain)

Andreu Lacondeguy (Spain)

Brendan Fairclough (United Kingdom)

DJ Brandt (USA)

Graham Agassiz (Canada)

Jordie Lunn (Canada)

Pierre Edouard Ferry (France)

Reed Boggs (USA)

Rémy Métailler (France)

Szymon Godziek (Poland)

Vincent Tupin (France)
Only 8 riders have won Rampage, with Kurt Sorge winning 3, Brandon Semenuk and Kyle Strait having won 2. Cam Zink and Andreu Lacondeguy are the only other previous winners competing this year. A first time winner is a possibility, but I wouldn't lay money on it. 

Here's Tippie with a primer on some of the lines at the new venue. 
Here's a video talking to the first and second year riders in this year's Rampage. 
If you want to go deep, here's the entire Rampage pre-show. It's long and detailed - but pretty solid stuff for hardcore fans.