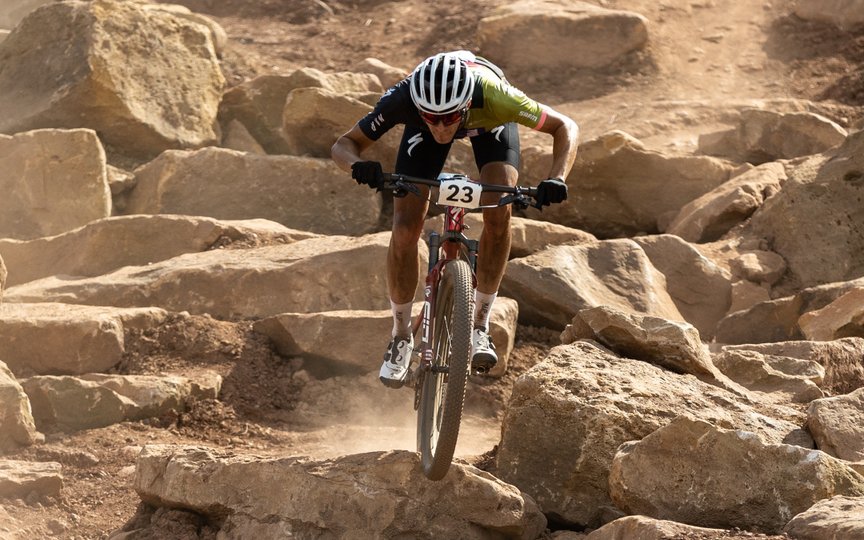 Things that made a grim year better for me
Reasons to be Cheerful, Part 3
Being directly descended from a long line of Italian-American Grinches, it is difficult for me at the best of times to get into the celebratory holiday spirit. Which is why you won't be seeing any "fun things to give happy people" gift ideas oozing from my laptop onto your screen. I'm Christmas averse, and, well, these are sure not the best of times. Lumps of coal for everyone! Off with their heads! Or something like that. But what about a listicle of "things that were kinda cool in 2021? Think you can get your head around that, you shrivel-hearted old turd?" That's what Pete and Cam were probably muttering under their breath.
I can try. But man, what a dumpster fire we're living in these days.
For everyone who thought 2020 was the end of times worst year ever, 2021 gave them ample opportunity to regret wondering just how much worse it could get. From a social and political perspective, wow. About all I can do is shrug, stare in awe and terror, and carry on as best I can. From an ecological and climatic point of view, double wow. At least we've got a good view of the coming apocalypse. Right? Right.
But this is a mountain biking website, and we are talking about mountain biking, not (insert any crisis of your current nightmare-based choosing here). And damned if I didn't find a whole lot to be happy about this past year as far as putting wheels in the dirt. So, here's a fistful of the things, people and places that made this past year feel more better.
Christoher Blevins.
Quick pop quiz: When was the last time a male from the United States won anything at the XC World Championship level? If you know the answer, you are probably old like me. If you know who that rider was, you can begin to understand not just the length of the drought, but its severity. It was THIRTY YEARS AGO when John Tomac won the XC World Championships In Italy.
Christopher Blevins is a renaissance man. He has insane riding skills, with a BMX-honed style that can get rad and flashy just about anywhere, and the motor to back those skills up. And he's smart, articulate, and, well, just rad. Dude's a poet and a warrior. AND, he's the 2021 Short Track World Champion. Did it in Italy, too. Respect!
2. Dirt
I've been playing around in dirt since I could crawl. Apparently I (and so many other kids with discerning palates) used to literally eat the stuff. As I graduated out of diapers and into solid foods, the eating went from physical to metaphorical, but I've been eating dirt my whole life. It's amazing! After an entire lifetime of riding in, through, over and across every kind of dirt I can get my tires on, I still grin every time I feel one or both wheels break loose. I still laugh when I throw totally mundane levels of roost. I still feel a special kind of alive when I squelch my bare toes into mud. The whole planet may be going to hell in a handbasket, but dirt is still my friend. And I love it.
3. My Thumbshifter
This was an accident. Putting together a new bike while the global supply chain completely shit the bed was an interesting exercise, and there were moments where compromises had to be made. When it came time to find a shifter to match up with the used Shimano XT derailleur I had laying around, I just could not stomach some flimsy plastic sub-Deore level thing, and couldn't wait for whenever the next container of backordered XT stuff arrived, so I decided to throw it all the way back to 1990. All hail the mighty MicroShift SL-M12-R! It's a 12-speed thumbshifter. It rules. It clicks cleanly across all 12 cogs. It has a friction mode if you smack things out of alignment. It weighs just a tiny bit more than nothing. It doesn't cost an arm and a leg, or even a finger. And I am half tempted to get these for my other bikes. I love it. Not as much as dirt, but as much as anyone can love a small thing made out of metal, I love this shifter.
4. POC Tectal Helmet
I have a head shaped sort of like that toothy creature from Ridley Scott's Alien. As such, getting helmets to fit has always been a bit of a challenge. Usually, it means running a size large and grappling with a lot of extra room on the sides and the feeling that I have a giant Styrofoam mushroom on my head indicating to all the world that I suffer some sort of encephalitis. In addition to my head shape issues, I have a deep and abiding loathing of MIPS, and any other of the things that people put into helmets to allegedly combat the concussive effects of rotational inertia.
This here POC Tectal is available WITHOUT MIPS (which is ironic in that POC were one of the first MIPS proponents, and doubly ironic in that this may be one of the last helmets still on the market that isn't equipped with some form of MIPS or MIPS analog), and my weirdly shaped head can be wedged into a medium without causing blinding headaches. And it looks pretty good. I feel like maybe I need to buy three or four more so that I have a lifetime supply, because I doubt they'll be around much longer. Do I love it? Of course I do.
I dunno if these are for real or not, but I was ramping up mileage at the beginning of 2021 and feeling like I couldn't get myself out of a physical fatigue hole. Yuri Hauswald, endurance mega-star and GU pimp, set me up with some magnesium capsules and these bcaa capsules, told me to stay hydrated, and sent me on my merry way. I swear to dog these got me over the hump. Placebo effect or the real deal? I have no idea, but I've gone through a few off-the-couch and into-the-miles cycles this year, and each time, these have been a key component in busting me out of that feeling like a slab of dead meat three weeks in. Nowadays I consider them cheap insurance. Love might be stretching it a bit when it comes to describing the affection I feel for these little beauties. I reserve that sentiment for good LSD or a regimen of microdosing psilocybin. But these are still pretty damn good.
I titled this piece in honor of a song by Ian Dury and the Blockheads. Whenever I see some sort of "best of" list, I think of this song. I don't know why. Maybe because it is a wonderfully twisted list of life once you get around his Essex-speak. But then, when I began listening to this as I got ready to embed it, I realized that the song I was actually thinking of in my head was a different Ian Dury song - Hit Me With Your Rhythm Stick. But that song doesn't make me think of "best of" lists. Ah well, beside the point. Three fat martians, click-click-click, as Ian might have said. Anyway, happy end to '21, nsmb-folk. Thanks for welcoming me in.