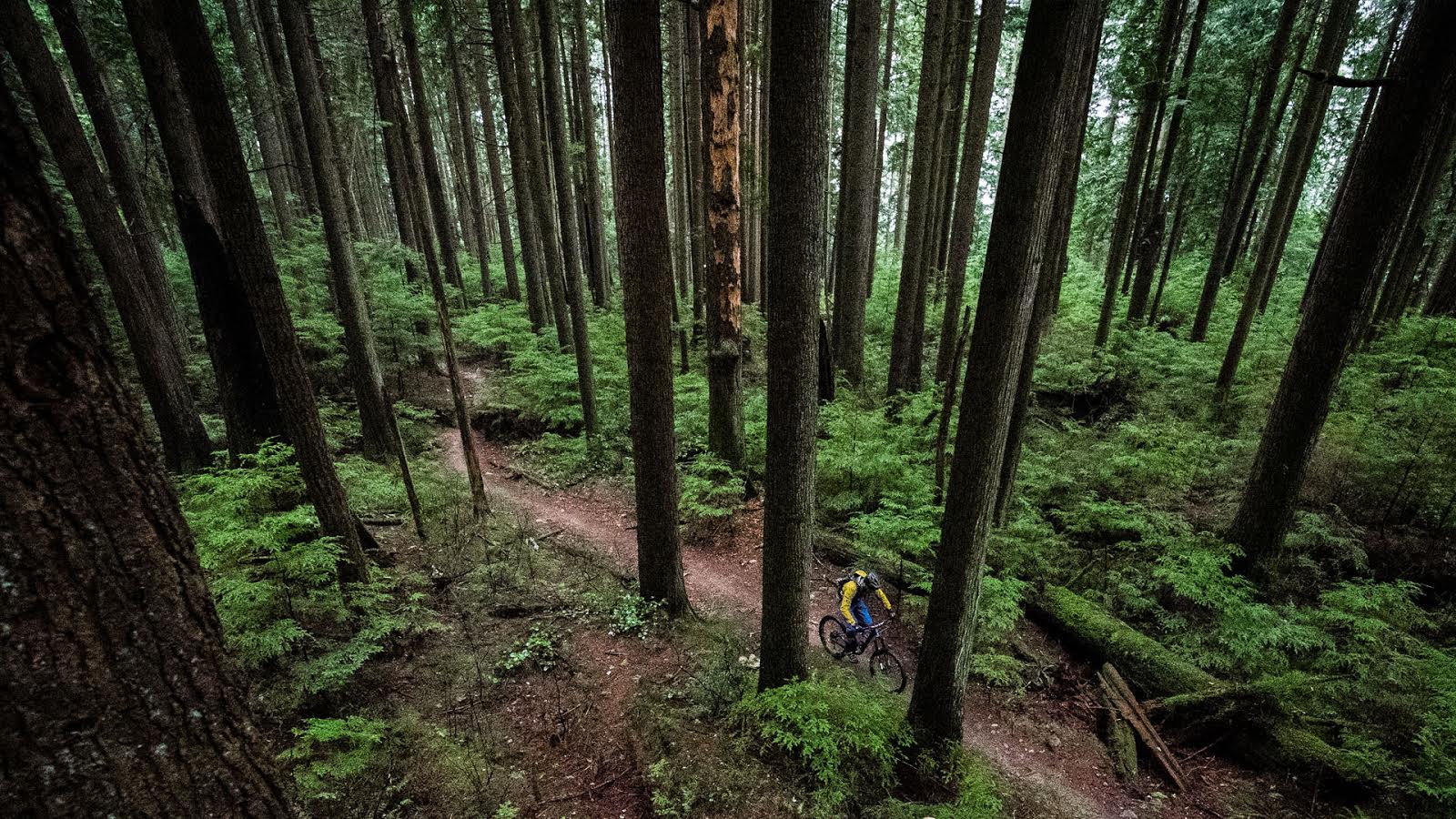 Reader's Rides: PDC Racing 8.25
A preamble: Perhaps maturity and kid rearing has affected a heightened awareness of social responsibility, but I've become disenchanted with gratuitous gear whoredom. I'm increasingly cynical of the acquisition of new stuff for the sake of newness and wasteful consumer culture. There's also something I find intrinsically appealing about older, well used artifacts. The accumulated wear, repairs, and modifications tell stories. Experiential traces. The 'fixer' mentality appeals to me – keeping shit running (as opposed to disposing of it), and applying creative ingenuity to extend the usefulness of a product when required. Mad Max crossed with McGyver. Case in point: taking a 7 year old freeride bike and turning it into an all-mountain-esque steed. Why not?
PDC Racing was a Parksville, BC based company that produced a few small runs of DH, freeride and hardtail frames in the early to mid 00's then called it quits for whatever reason. It seems companies I buy from are doomed to failure. The 8.25, a DH / freeride frame, was fabricated by Yess in Surrey (the same guys that build Cove frames). The short link 4 bar suspension pedals well and handles bump munching duties with aplomb. The BB was low for the day, and chainstays are short, making it a not-unreasonable candidate for a modern aggressive trailbike hack. Now I'll let the pictures do most of the talking.
The front wheel is laced with Marwi Ti spokes (circa 2001). I tried them as an experiment on my 36lb RM7 (I was weight weenie-ing my DH bikes back when tanks were in fashion). They proved to be durable so I continued using the same spokes as a proof of concept (the rim was replaced a couple times). About half the weight of a straight gauge steel spoke, plus rainbow pretty! I've always used aluminum nipples on everything. The Sun Rhyno Lite rims are another killer value item – nice wide profile, decently light and burly, and they cost $20 each. Not fancy, but functional.
The 2 Step Totem was stripped, devolved to Solo Air and lowered to 160mm using a skateboard bushing. I love this stoutly fork. Head angle sits at about 64*, bottom bracket at 12.5″. Silly slack and slammed.
The build leans a bit more towards mini DH territory, but I've always liked trail bikes with a descending bias. The super low chassis is pretty neat – pedal clipping isn't as prevalent as I thought it would be, and the bike rails. In summation: a cost effective reutilization of old hardware, and a fun experiment. Bikes with character: I like them.
---
When a project surfaces out of Perry's collection, you know the result will be covered in purpose-chosen details. Period correct, OEM+, or straight up weird?