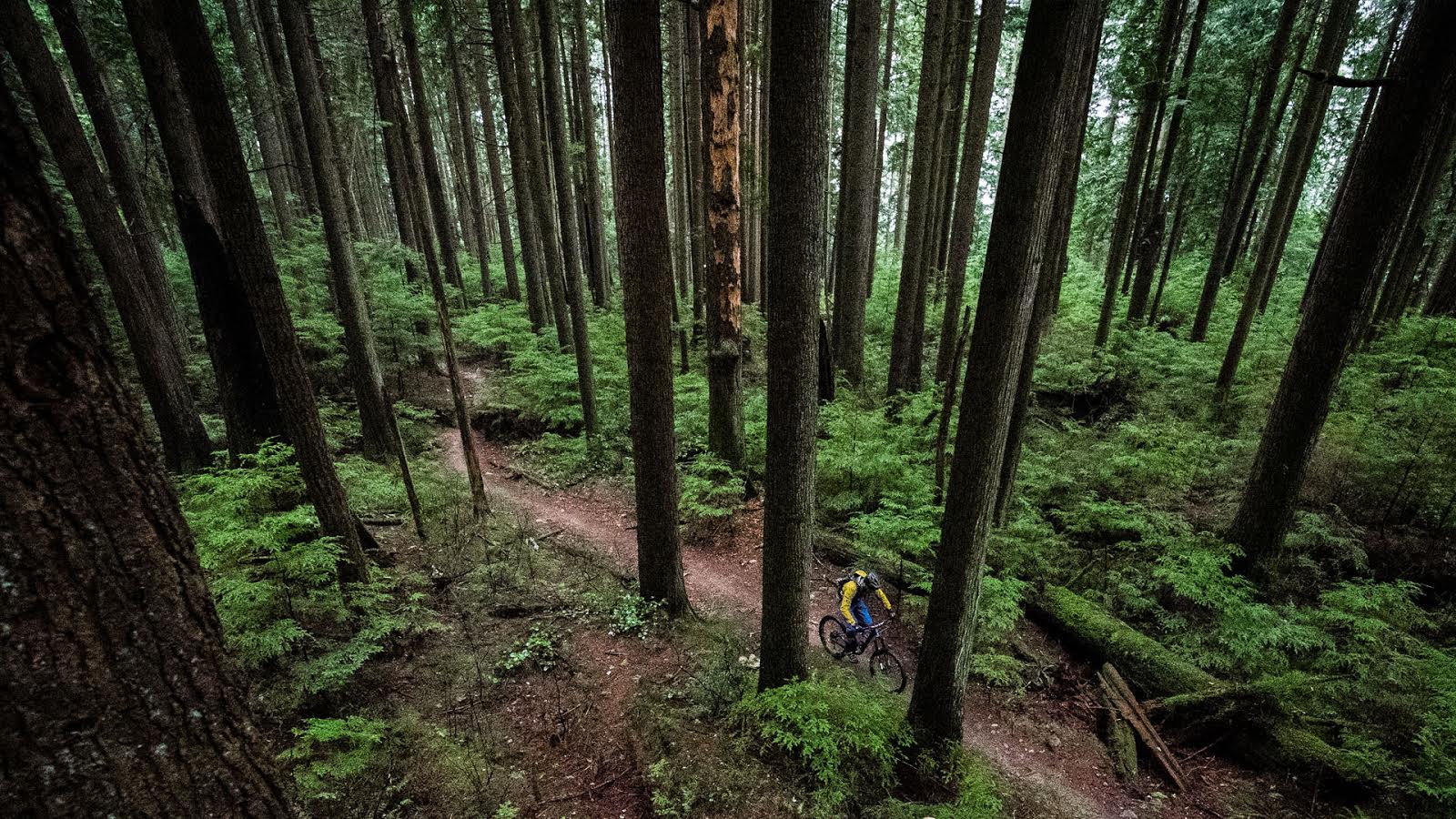 Reader's Rides: Balfa BB7
Back in 1999 I rode a Balfa BB7 for the first time. It was crude, heavy, astonishingly grotesque, and absurdly weird looking, but at the time I kinda liked it. Most bikes on the market were flimsy, rickety and were seemingly engineered by prepubescent children in art class. At the time I owned the infamous, yet ironically coveted, green Norco VPS-1. It was the poster child for under-designing a bike frame. The Balfa BB7 was also a big ugly tank. But within that industrial behemoth lay the DNA of a race bike. It pedaled well thanks to the high mounted idler pulley – if you could get past the frame's heft. This is 1999 bicycle technology I'm writing about here. Let's not get carried away.
In 2000 I found myself riding one of my own. Compared to the previous model year, the '00 was a true downhill race bike. The weight rode low due to its super compact frame, making it feel lower than it actually was. The rearward axle path, due to the high single pivot placement, meant that the bike just wanted to go faster over small bumps. Plus, with the good pedaling nature of the idler pulley, you could put down power through the rough. Not a lot of bikes in this era could do that so well.
Back in those days it was common to find most people trying to make their bikes heavier to handle drops to flat, as well as making their bar height run into the nipple range. I was odd. I had my BB7 race bike running at 42lbs with no headset spacers, low rise bar, XC cranks, carbon post, lighter wheels and smaller tires. Low forties was a light downhill bike fifteen years ago.
In 2001 I got on the Balfa squad and into my second BB7. This one was a beautiful beast with orange metal flake paint. It had some drastic changes from the '00 model that made it racier – but with more travel and slacker angles. The '01 had some issues with the linkage plates and idler pulley exploding on larger impacts, but overall the BB7 was headed in the right direction.
The 2002 model was sweet and much ahead of its time. Long, low, and slack. It was the accumulation of what Balfa's designers had set out to do from the start: make a true Canadian-made, World Cup level race steed. The '02 was number three for me and I couldn't be happier. Out of the box it came with an XTR drivetrain, a BoXXer Team fork, and a smattering of thoughtful bits & pieces.
Fast forward to 2010. I wasn't really looking for a downhill frame, but thanks to Pinkbike's buy and sell, I found a new old stock 2003 Balfa BB7. That's right – never used, never built. I couldn't pass it up. Even just for old time's sake or just to hang it on the wall – I had to have it. Then I thought, why not build it up using modern parts? The frame had (by 2010 standards) modern day angles, nine inches of travel, and one of the better pedaling platforms, even compared to many new bikes.
I started piecing together parts. Some new and some borrowed from my 2010 Giant Reign 0. Yes, you heard that right, I stole some parts from my all mountain bike to build up a "mini DH" bike of sorts for ripping some smooth Kamloops' trails. I wanted a bike to pedal flat sections on, but also to hammer through the chunder… and do it all day.
At the time I had the opportunity to test out X Fusion's 160mm Vengeance fork and their Vector HLR coil over shock. In a moment of nostalgic hysteria, I unbolted the parts from my 2010 Giant Reign 0 – a 150mm travel All Mountain bike, and mounted them straight onto the BB7 frame. The parts included such things as a lightweight Mavic 521 wheel set, Avid Elixir carbon brakes and Raceface Atlas cranks. Fine kit on a trail bike, but a downhill frame?
I decided to run a 2.4 Maxxis Ardent single ply tire up front and a dual ply Ardent in the rear, both set up tubeless. All said and done, my new Balfa BB7 came in at just about 37lbs. Given the mass of the frame I'd call that a featherweight.
I am always one for obsessing compulsively over the fit and feel of my bikes, and this build was no different. I also wanted some comfort for all day rippers in the bike park. During this time I used Tag Metals Rebound grips on my motorbike. They were the only grips that I could ride for four to five hours without getting blisters, yet were grippy enough to hold a little looser to reduce hand fatigue. Nowadays there are many choices so I don't have to resort to gluing grips!
I found some titanium bolts and nuts to help lighten up my 10lb (sans shock) frame. Although the bolts are huge, there isn't much weight saving going on here, but the bling factor may have been worth it.
My first test ride was at the Sun Peaks bike park. I started with the shock's high and low speed damping backed all the way off to give me a baseline. What I found was a very supple first few inches of travel. I played around with a few clicks of low and high speed compression to give a comparison. I ended up backing the adjusters off because the shock's sensitivity was amazing. Combined with how well the BB7 pedaled, it was to this day one of the better feeling bikes I have thrown a leg over.
My purchase decision wasn't only based on nostalgia; I had my sights set on a one day race at Sun Peaks. The resort, in 2010, was hosting a 'King of the Mountain' ironman downhill event. The premise behind the race was to see how many laps you could get in six hours. Right up my alley. I was that guy who always wanted to ride the bike park from opening to close without a break. I was pumped on the race happening, but unfortunately it didn't. I guess there aren't too many people interested in suffering for that long.
Thankfully I got a bike out of the deal.
---
We're suckers for quirky vintage bikes here at NSMB. Send us an email if you have a bike you'd like to share.