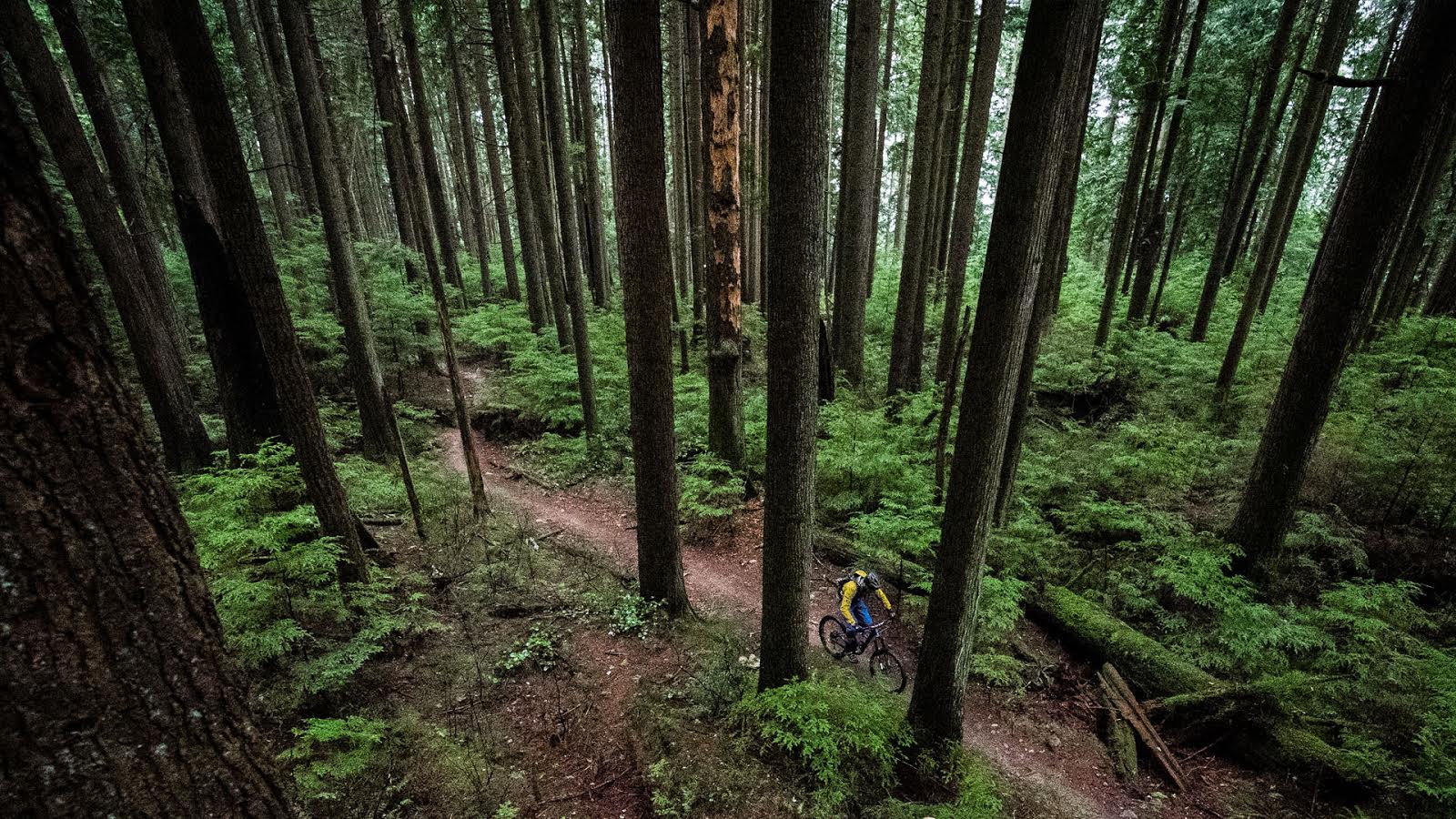 RCMP Arrest Trail Saboteur
Those of us who ride in the area have known this has been happening for years; logs and branches strategically placed on several trails near where Mount Fromme meets Dempsey Road near Mountain Highway in North Van. Talk on the NSMB bulletin board about how to stop this dangerous practice, and perhaps record evidence of these actions being perpetrated, ramped up in recent months as the logs and obstructions increased in volume and frequency.
The efforts of two mountain bikers have paid off and police have apprehended a 64-year old woman who is accused of two criminal code violations. These industrious riders, who wish to remain anonymous at this point, placed a wildlife camera on a tree to record activity on a section of trail that was frequently covered in debris that seemed to be placed to obstruct mountain bikes. The as-yet-unnamed woman is schedule to appear in North Vancouver court on Feb. 4th.
Several times I had to ride off the trail or stop abruptly because of these obstructions but in recent months I made sure to examine the trail and clear obstacles before my descent. If you have been injured by obstacles that may have been placed by this individual I encourage you to contact police. Based on my observations it is reasonable to assume that intent to injure was one of the goals of this methodical and relentless campaign.
We'll be following this story closely.
For press inquiries call 1.604.833.6796 or email news@nsmb.com
---
Obstructing biking trails leads to criminal charges
North Vancouver
File # 2015-77
2015-01-07 07:54 PST
A 64 year-old female has been charged criminally for allegedly setting up logs and rocks on biking trails with the intention to obstruct mountain bikers. The North Vancouver resident was caught numerous times on hidden trail cams. Caught on camera was an individual appearing to intentionally lay logs, branches, and rocks on the Quarry and Lower Skull trails, located just off the 1200 block of Dempsey Road in North Vancouver.
The arrest came as a result of the observations by two local mountain bikers who regularly use the public trails. Between August 1st and December 29th, 2014, the bikers noticed weekly obstructions on the trail which, at times, became dangerous for them and other bikers. For the month of December 2014, the two bikers took it upon themselves to purchase, install, and monitor security cameras in the hopes of capturing an image of the offender.
On Sunday, January 04, 2015 at approximately 5:00 am, acting on video evidence, the North Vancouver RCMP arrested the female at the head of Quarry Trail.
The alleged suspect was brought before a Justice of the Peace and released with conditions to not attend or go near any of the biking trails tampered with. Police are requesting criminal charges of:
Setting of Trap – Section 247 (1) Criminal Code
Mischief to Property – Sec 430 (1) Criminal Code
The accused is set to appear in court on February 04, 2015 to face the alleged offences.
These are serious charges – these are public trails and one should not interfere with the lawful enjoyment of the trails and set up traps or obstacles to potentially endanger the lives of people using them, said Cpl. Richard De Jong, spokesperson for the North Vancouver RCMP. Fortunately no one was seriously hurt or injured in these incidents.
Media Relations
North Vancouver RCMP
---
This sends an appropriate message to trail users in North Van and elsewhere.