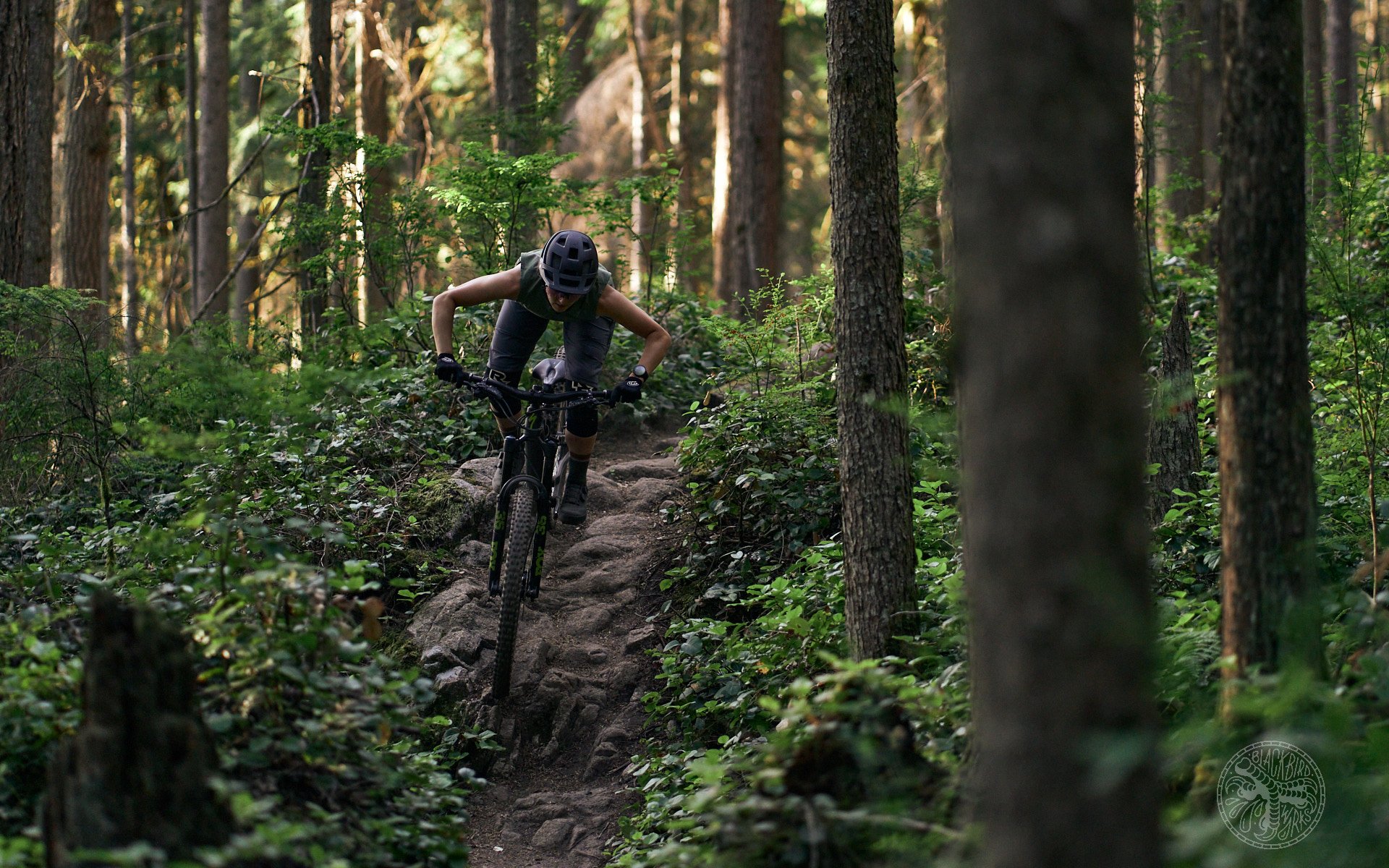 REVIEW
Rapha Women's MTB Trail Kit
Originally, Karin and I planned a combined review to provide two perspectives on some items from Rapha's women's mountain bike line. However, the same day Karin's test gear arrived in the mail, she came home from the hospital with a broken wrist from a crash she had at Megavolt. Despite the setback, she has fully embraced her new (temporary) hiking lifestyle and has been exploring the shore on foot. She will give her input on the items in a future article once she is back on two wheels.
Rapha is not typically a brand I would consider when purchasing new mountain bike gear. Why is this? Although they have a reputation for producing high-quality, detail-oriented cycling products that are stylish and functional, I associate them with being on the higher end of the price spectrum. I have only owned two of their items, which were gifted to me: a mesh base layer and a pair of blue socks. Remarkably, both have lasted me for over 6 years and remain in excellent condition.
Rapha expanded into mountain bike apparel in 2021 and, when looking at their trail-specific items, they keep it simple by offering a limited selection. As someone who dislikes having too many options, I appreciated the small menu. For a summer kit, I decided to test the women's Trail Fast & Light Shorts and the women's Trail Tank. Upon receiving it, I was impressed to see that each item came with its own ready-to-repair kit, including color-matching iron-on patches. Although I haven't had to use any yet, I assume the repair process is relatively simple, with the hardest part being finding an iron to borrow.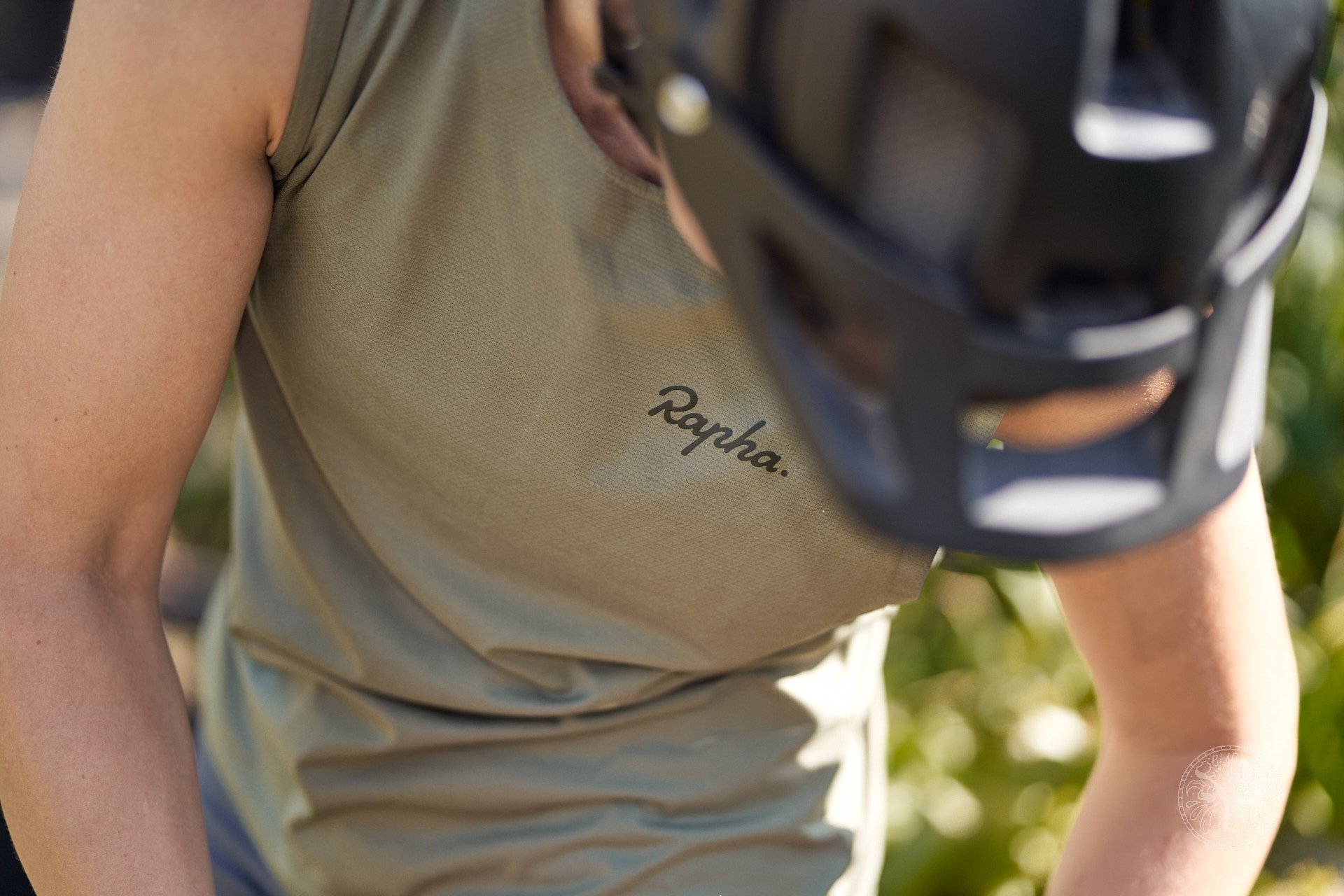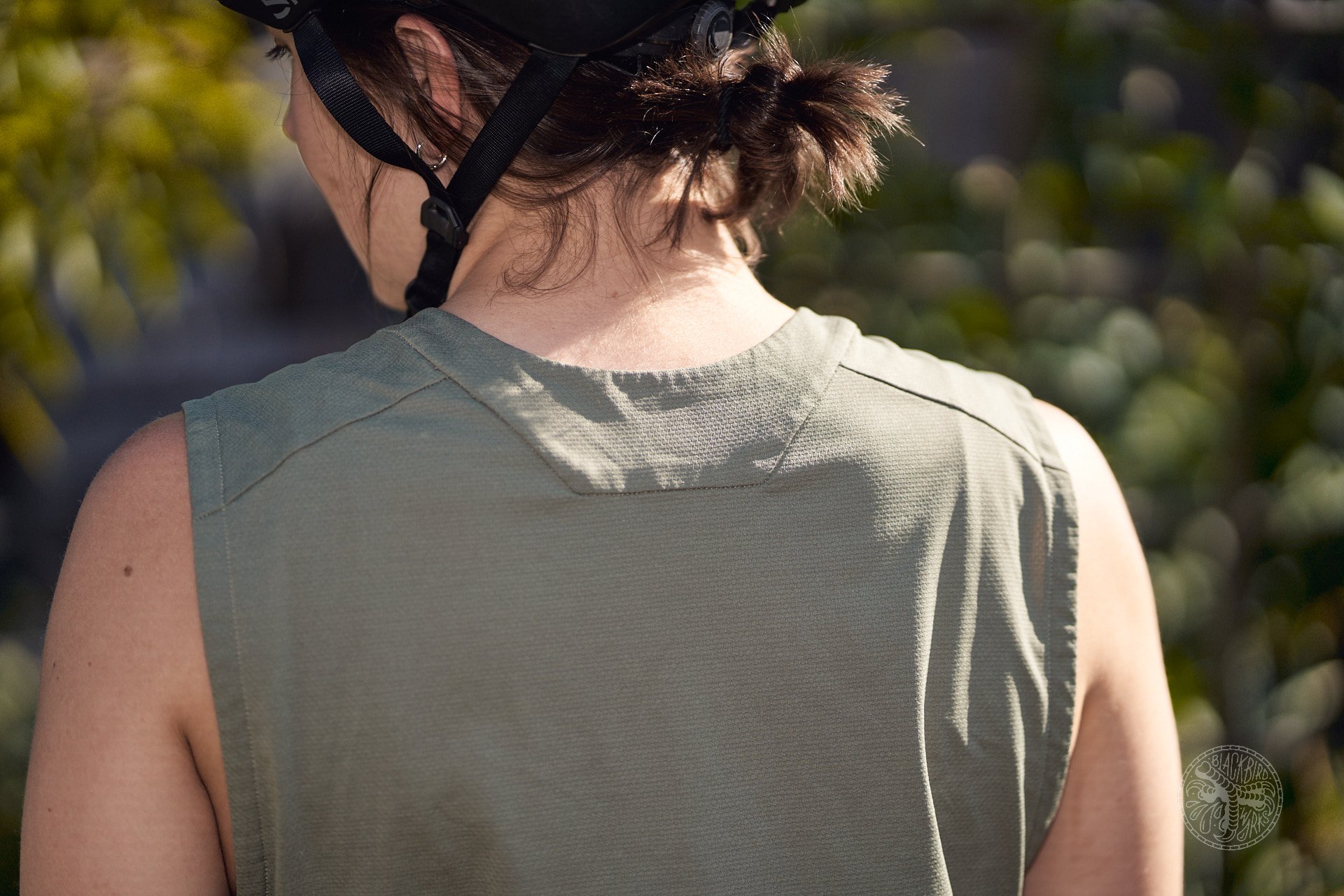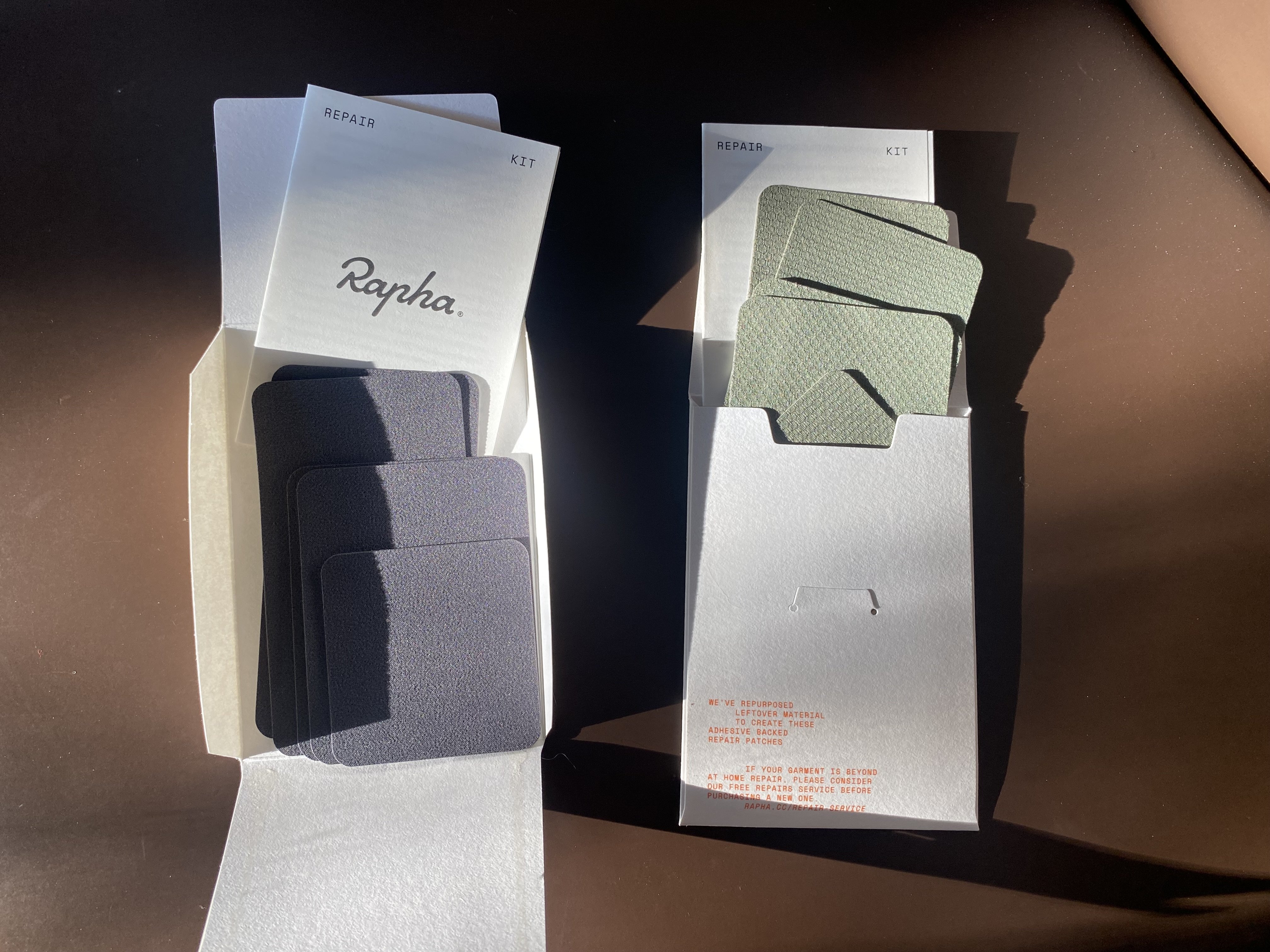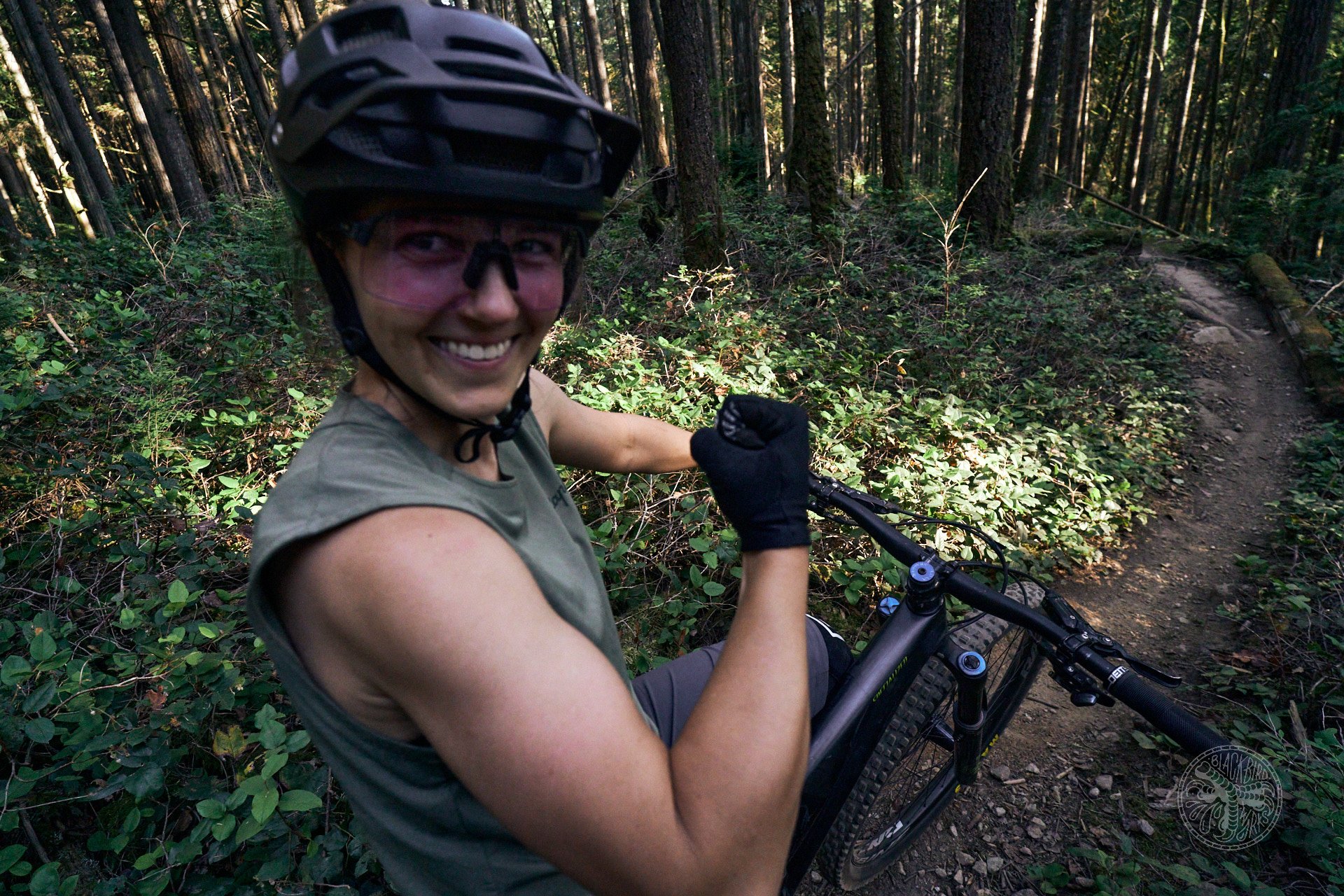 This tank has a simple and flattering design, featuring light and breathable fabric that dries quickly. It's made for various types of adventures, and I've been using it for gravel riding, hiking, and mountain biking, especially on hot days. I ordered my regular size small, and the fit was perfect, with a slim silhouette that allows for freedom of movement. Zach calls me Vin Diesel every time I wear it, and I take that as a compliment.
As a fan of minimalist designs that offer both versatility and performance, I find this tank appealing. However, at its regular retail price of 97 CAD, I admit it feels a bit steep for a tank top. It is currently on sale for 38 CAD which I would definitely consider justifiable and worth the purchase!
These shorts are undeniably well-made, a trait that I believe applies to most, if not all, of Rapha's products. The nylon & elastane fabric is both durable and lightweight, and the design ensures the shorts sit higher on my hips in the back than in the front, which I like. They are definitely a slim fit design, which is not my usual choice of bottoms, however the construction and material make them feel like a seamless extension of my skin. I ordered my usual size small and have to do a little squeeze to get into them, which aligns with the general consensus of online reviews stating that these shorts run small. Although the fabric's 4-way stretch provides some flexibility, there is no ratchet or drawstring for additional adjustments. Consequently, they are too tight to wear bibs underneath. I am not convinced sizing up would solve this problem.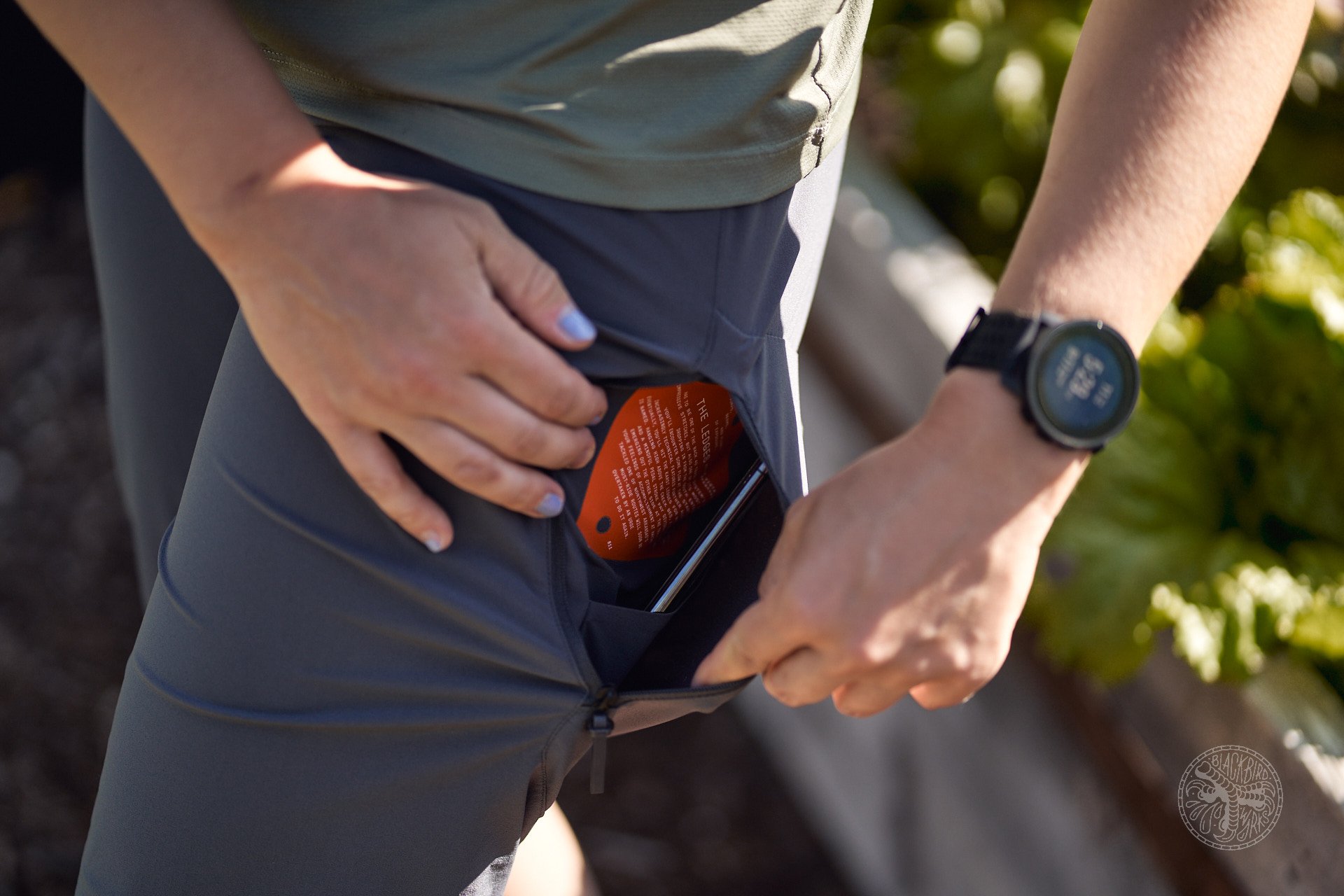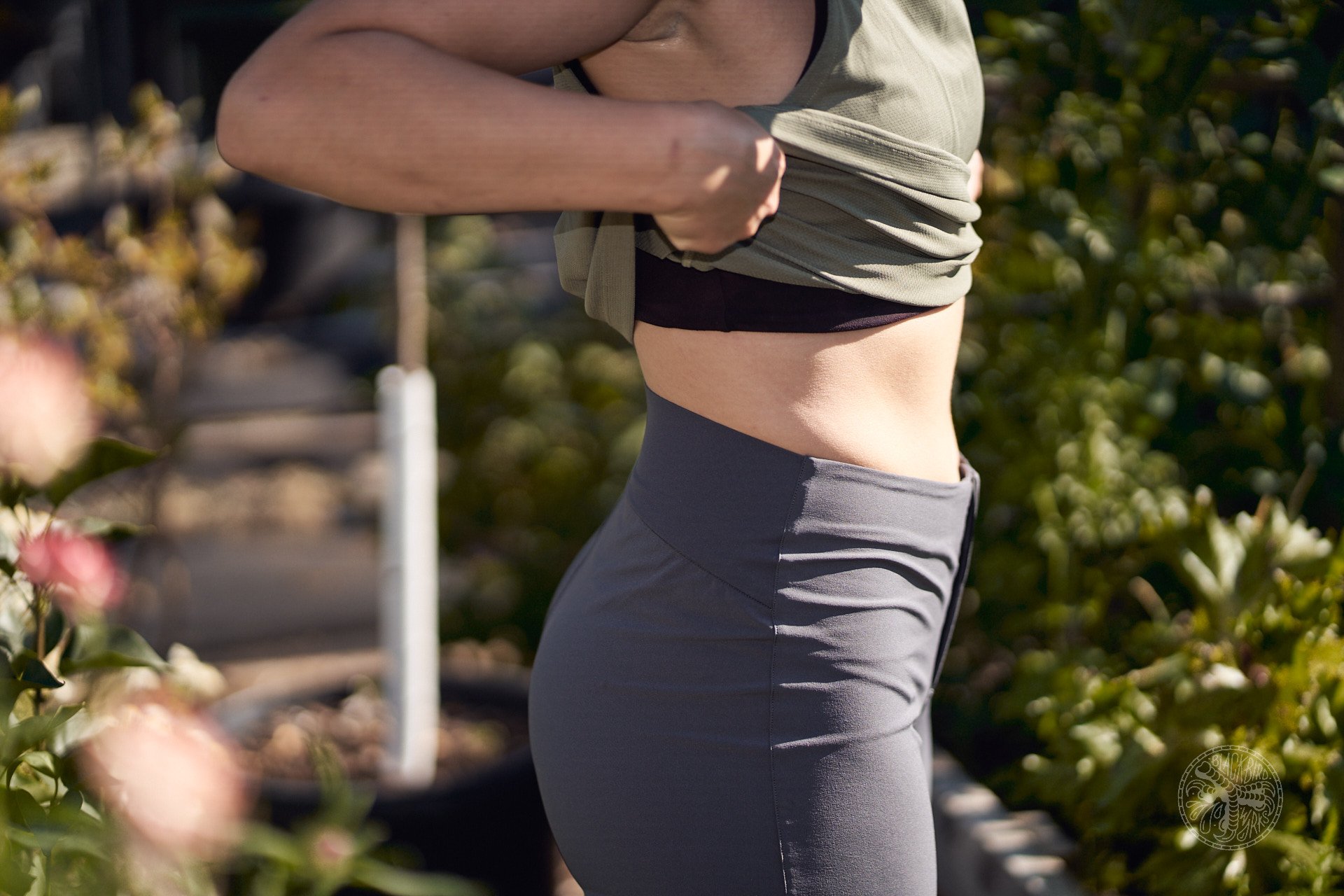 These shorts have a single pocket on the left thigh with an internal phone sleeve and a DWR coating, providing some utility. However, I can't help but feel frustrated and somewhat disappointed when comparing them to the men's equivalent. The men's Trail Fast & Light shorts, also regularly priced at 175 CAD, come with adjustability around the waist and double the pockets. This discrepancy in functionality between men's and women's clothing is nothing new when looking at the history of fashion trends and design aesthetics. So if you are lucky enough to fit into men's pants, you'll get more bang for your buck. These shorts are currently on sale ranging in price depending on the colour.
If these items last anywhere close to my first Rapha items, they have a lot of potential. Durability and thoughtful design are important, but functionality is, too. I hope moving forward Rapha can consider this feedback as an opportunity to improve the functionality of their women's mountain bike apparel as well as eliminate pocket inequality (yes, it's a thing).
Learn more about Rapha's MTB line.