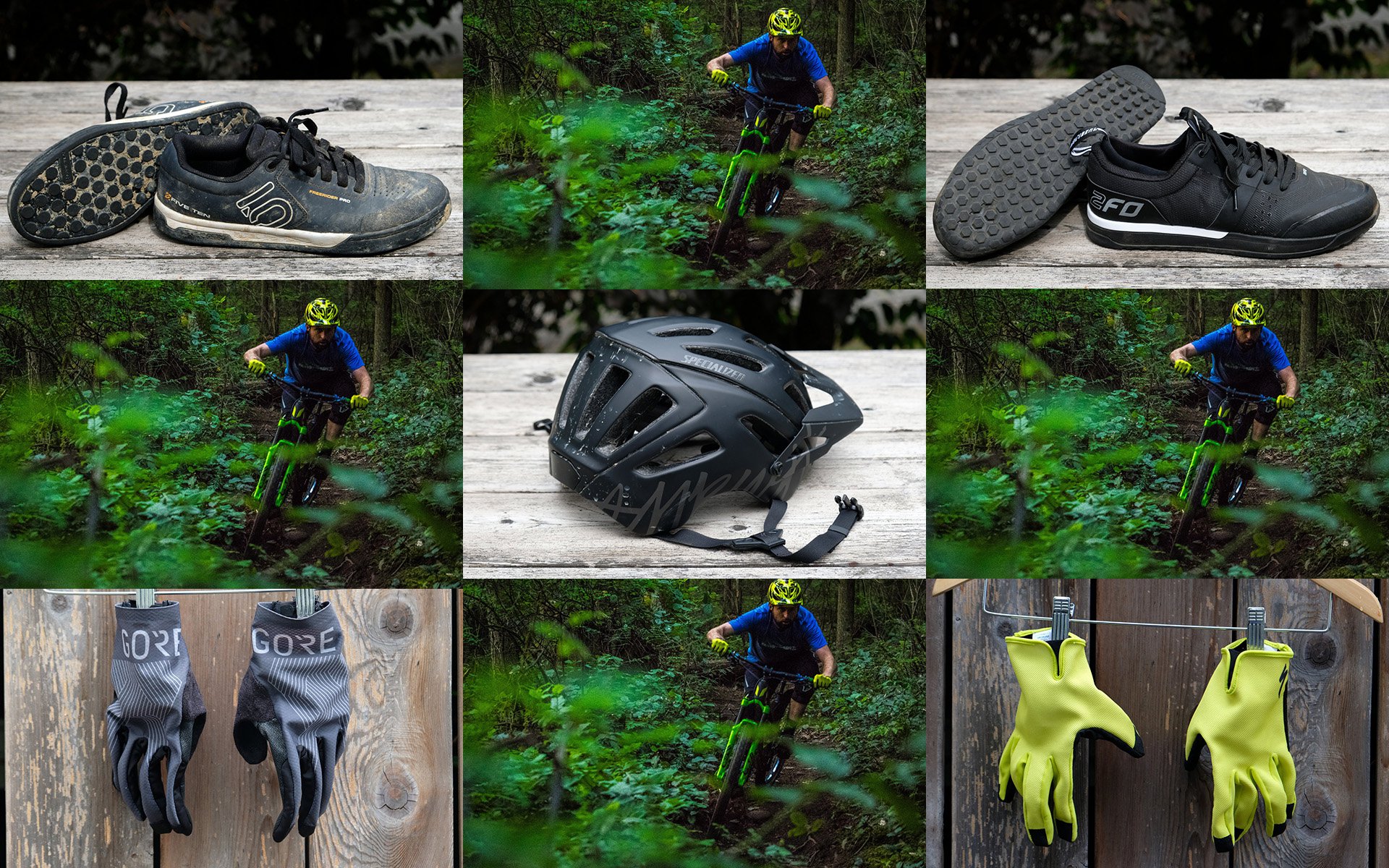 Helmets, shoes and gloves edition (Reviews - sort of)
Random MTB Gear Given to Uncle Dave
It's been a strange year of bikes for me. I've been commuting a lot, but my time on dirt has been pretty limited. I lost most of the spring to injury and never really got in to the swing of things through the heat of summer. In the meantime, I've been collecting a tonne of wearables, and I figured the best thing to do would be to talk about them a bit. This will allow me to scratch a bunch of stuff of my list, and ensures that you don't need to hear an opinion from me for at least a few weeks. For most of these items...I don't know what they're called, how much they cost, or where you can find them. Pretty useful, right? Call them super-mini first impressions reviews. For the most part.
Part 1 is shoes, helmets and gloves.

---
5.10 Freerider Pros
These shoes took a lot of effort for me to procure. It almost reached the point where I thought about going out and buying them, but after months of hounding Cam and Pete they finally showed up. And then 6 months later I drove over to pick them up.
Getting straight to the point, these shoes are the best shoes I've ever ridden a mountain bike in. They're light and the soles are thin. They fit my feet, and they offer all of the on-bike grip you expect from a set of 5.10's. Off the bike, the tread depth is pretty thin, and you can see they've packed in with dirt a tiny bit. I'll happily take that as a trade for an extra bit of pedal feel.
Looking at the photos, I'm a bit concerned that the mid-sole is already showing some signs of compression. Other than that, durability seems pretty good. The soles are intact, and attached. The uppers don't have any holes in them. We'll see how they look next summer.
About the only improvement I could think of would be a tiny bit more cuff height. I wear orthotics, so I tend to spill over the top. But that's personal preference.
---
Specialized 2FO 1.0 Shoes
I didn't go looking for these shoes, but they showed up in a bag full of other stuff. Their arrival seemed kind of pointless, as I'd already discovered my favourite pair of shoes and this meant that I would have to do at least a few rides in something else. But as I fondled them, things seemed promising.
The insole on these shoes is incredibly narrow. So I yanked them out and plopped my orthotic right down on the base of the shoe. Once that was done, they fit great, and the neoprene booty keeps things tight.
Much of the forefoot on these shoes is rubberized. It can feel a bit like you're walking around in wetsuit booties. The rubberization and neoprene booty suggest these could be a good choice through the winter. Of course, if the sole sucks, none of this matters.
And this is where things get interesting. The soles feel soft and grippy to the touch. They feel pretty damn close to a 5.10 and filled me with anticipation. I waded in and used them for a few commuter rides, and they stuck to the pedal well. Enough so that I was willing to chance them out on the trail.
On the trail, things were pretty good. The only other long term review of these shoes (well, the higher level 2.0's) came from AJ over at that other site. His conclusion...Almost as much grip as 5.10's but not quite. And I echo that sentiment. I'd say 90% of the grip of 5.10's, which puts them firmly into the "rideable" category for me.
I'll probably still reach for my Freerider Pro's on most rides, but it's nice to know there's another option that's nearly there. Or, if you're one of those crazy people that rides flats but claims to like to be able to move your foot around a bit, these might make you really happy.
I realize this may sound like faint praise, but if you read some of my opinions on other 5.10 competitors, you will realize it is not.
---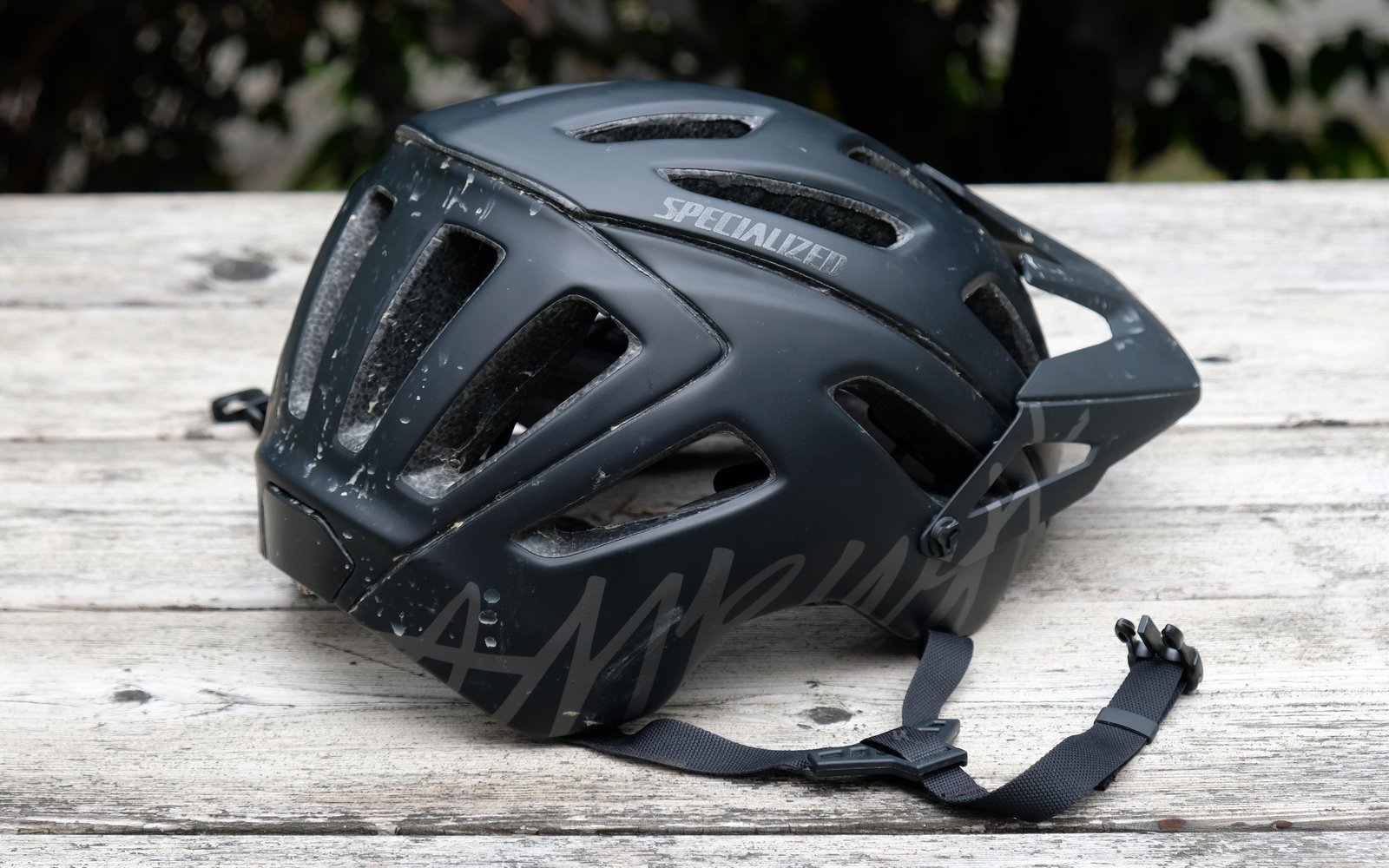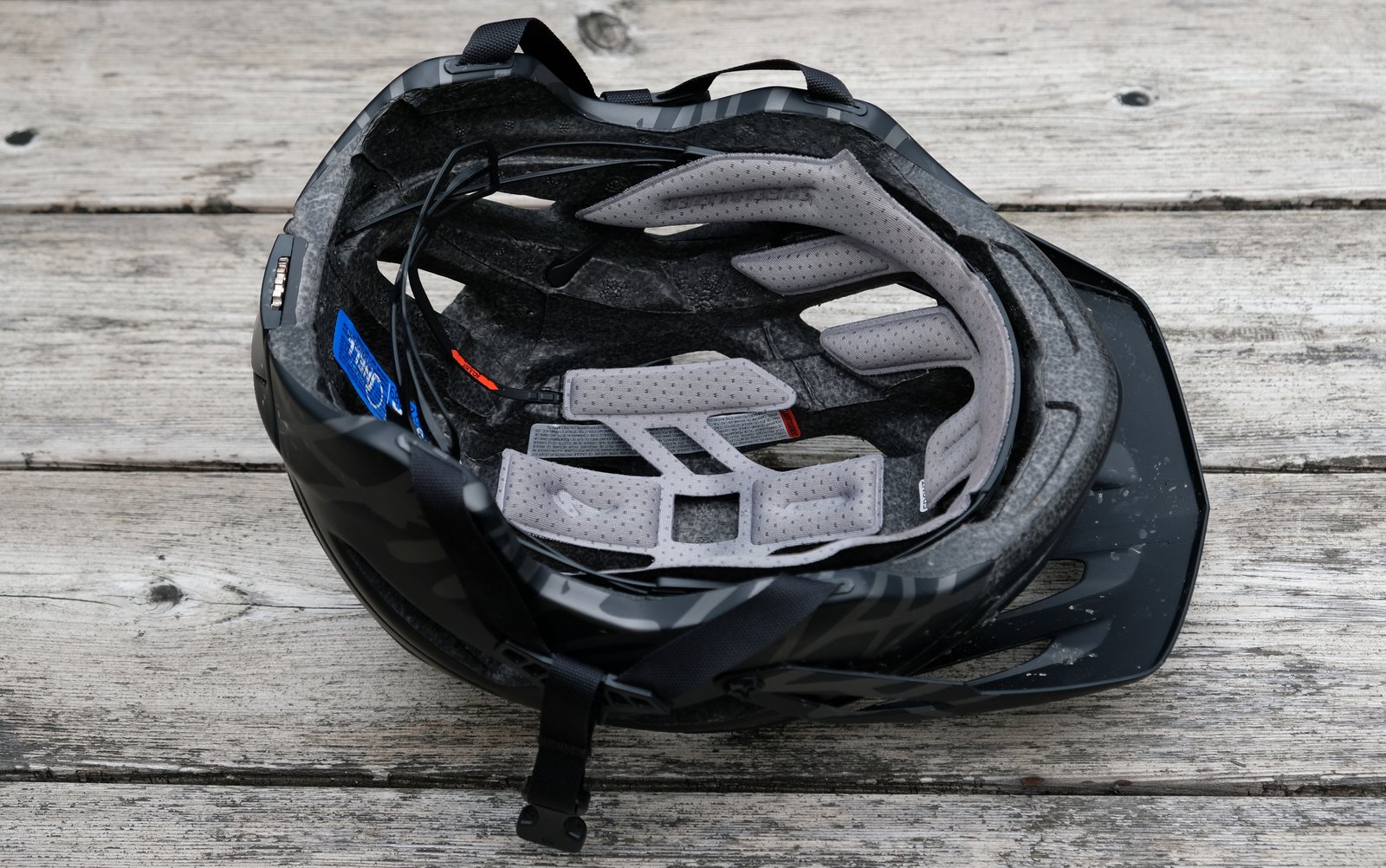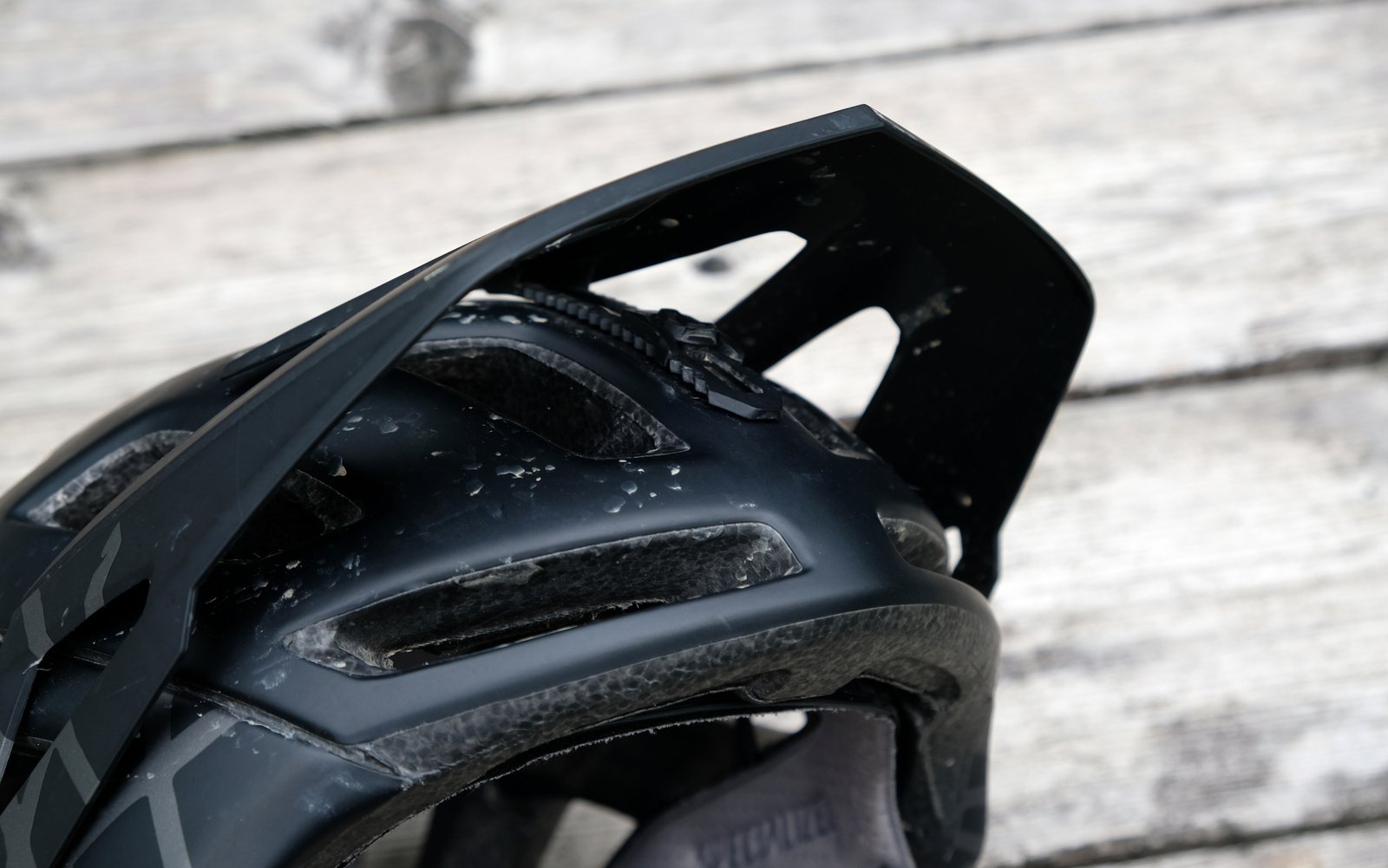 Specialized Ambush Helmet
As with the above shoes, I didn't really go looking for a new helmet, but this one appeared. And it's a pretty nice one.
I don't think Specialized gets enough credit for their helmets, even though they've been making them forever. Indeed, my first ever helmet was a Specialized, and I was kind of stoked to be just like Ned Overend. Even though it made me look a bit like an extra from Spaceballs.
This helmet has most of the things I look for in a helmet. Skate style straps. A fit gizmo on the straps so you don't have to spend 3 hours adjusting it to fit beneath your ears. A fit gizmo in the rear that is easy to adjust. And a visor that lets you put it wherever you need it to be. It's light, airy, fits well and doesn't look stupid.
The only thing about it is that they've almost designed too much range into the visor adjustment, and they've made it too easy to adjust. The design goal was to give an option to easily get your visor up and out of the way in the event you wanted to pop your goggles up onto the top of your head. With that in mind, it works perfectly. Don't get me wrong, it's not like the visor moves around while you're riding, but I felt like every time I handled it, the visor moved into a new position. Some might like the ability to move it around easily, others might not.
---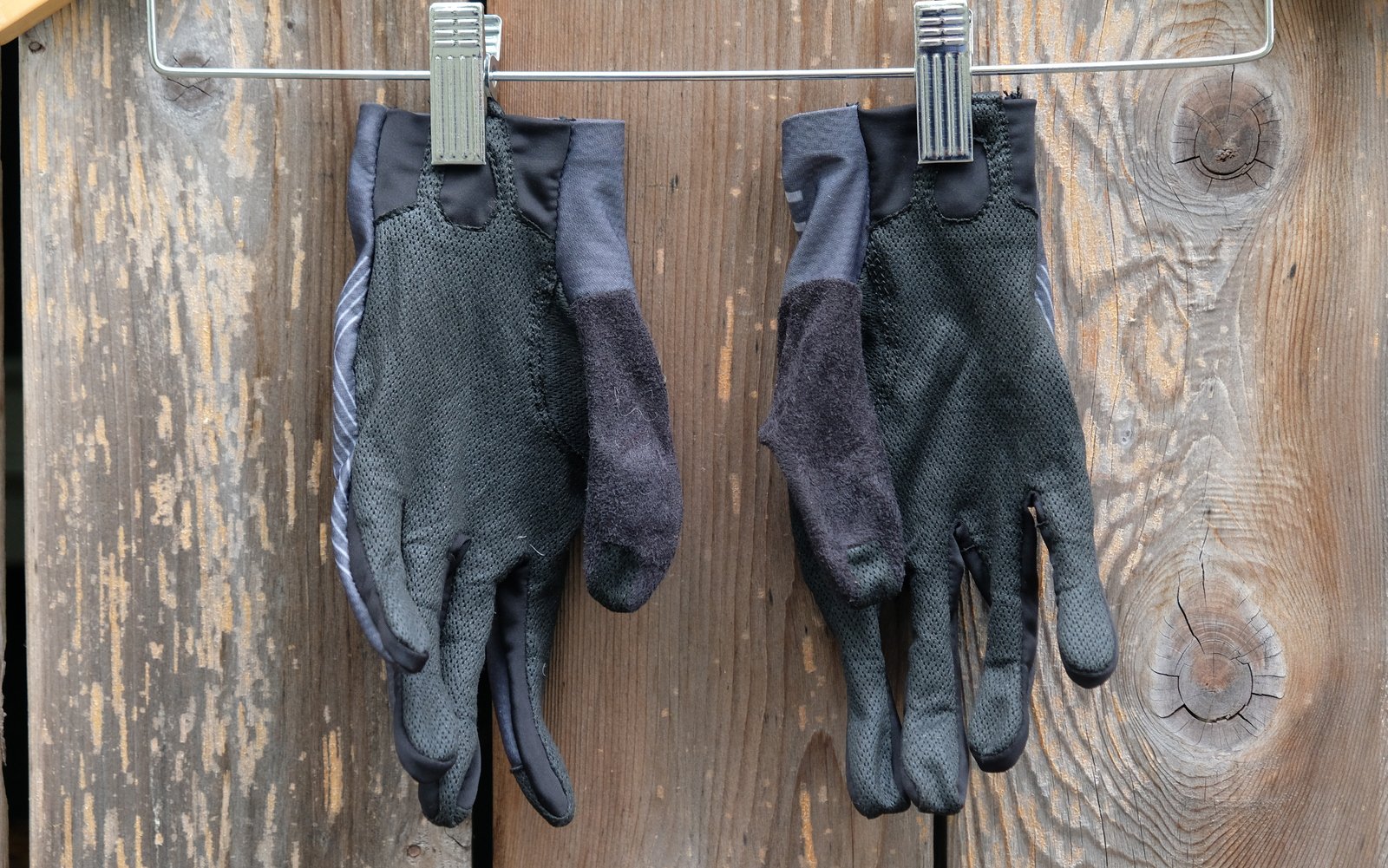 Gore Gloves
I love these gloves. I've been a fan of minimalist gloves for a while now, and these are pretty close to the peak of minimalism. No elastic or strap on the cuff. A single layer of fabric through the palm and fingers. Barely any seams. They're a nice, light glove, perfect for a hot day.
---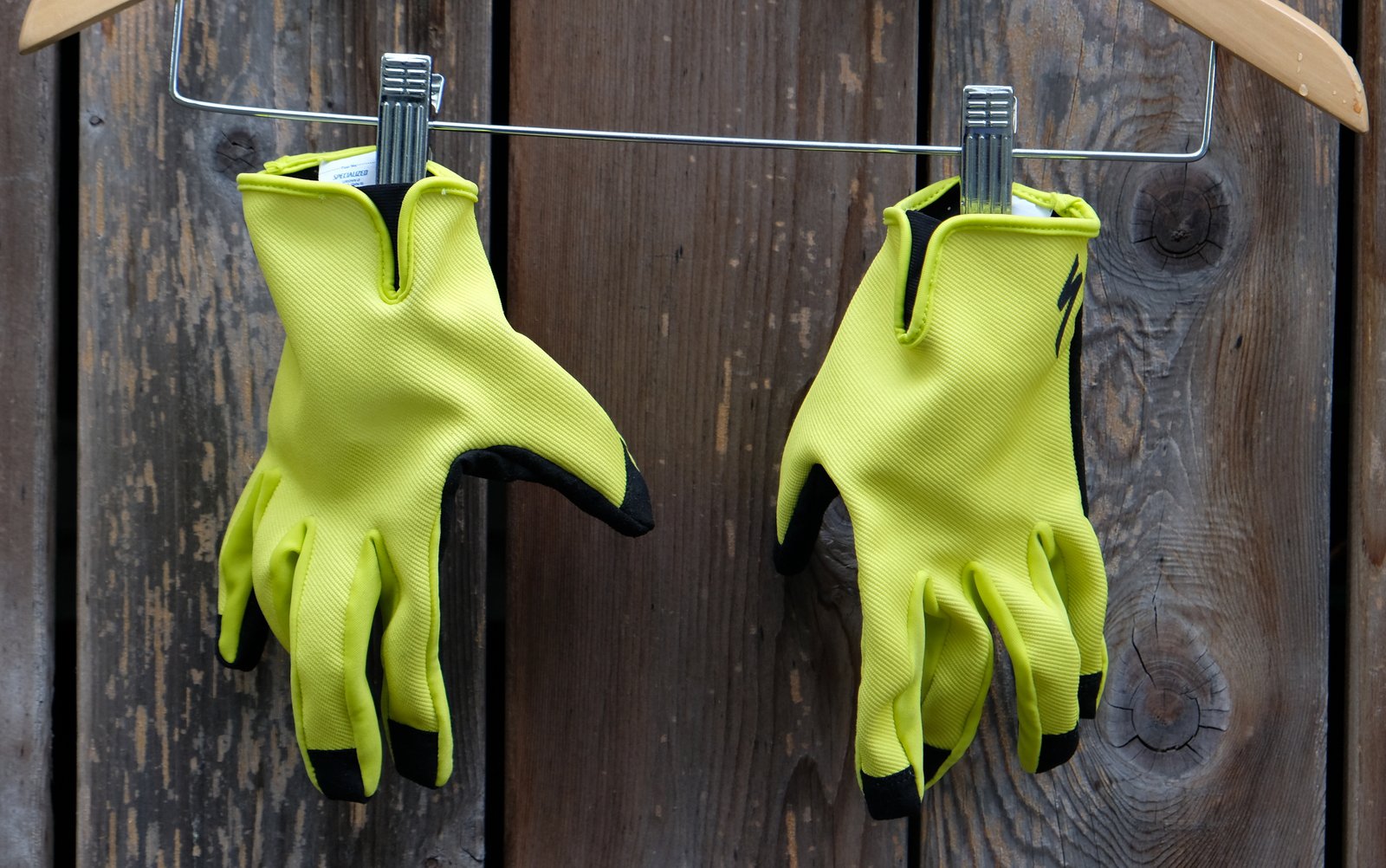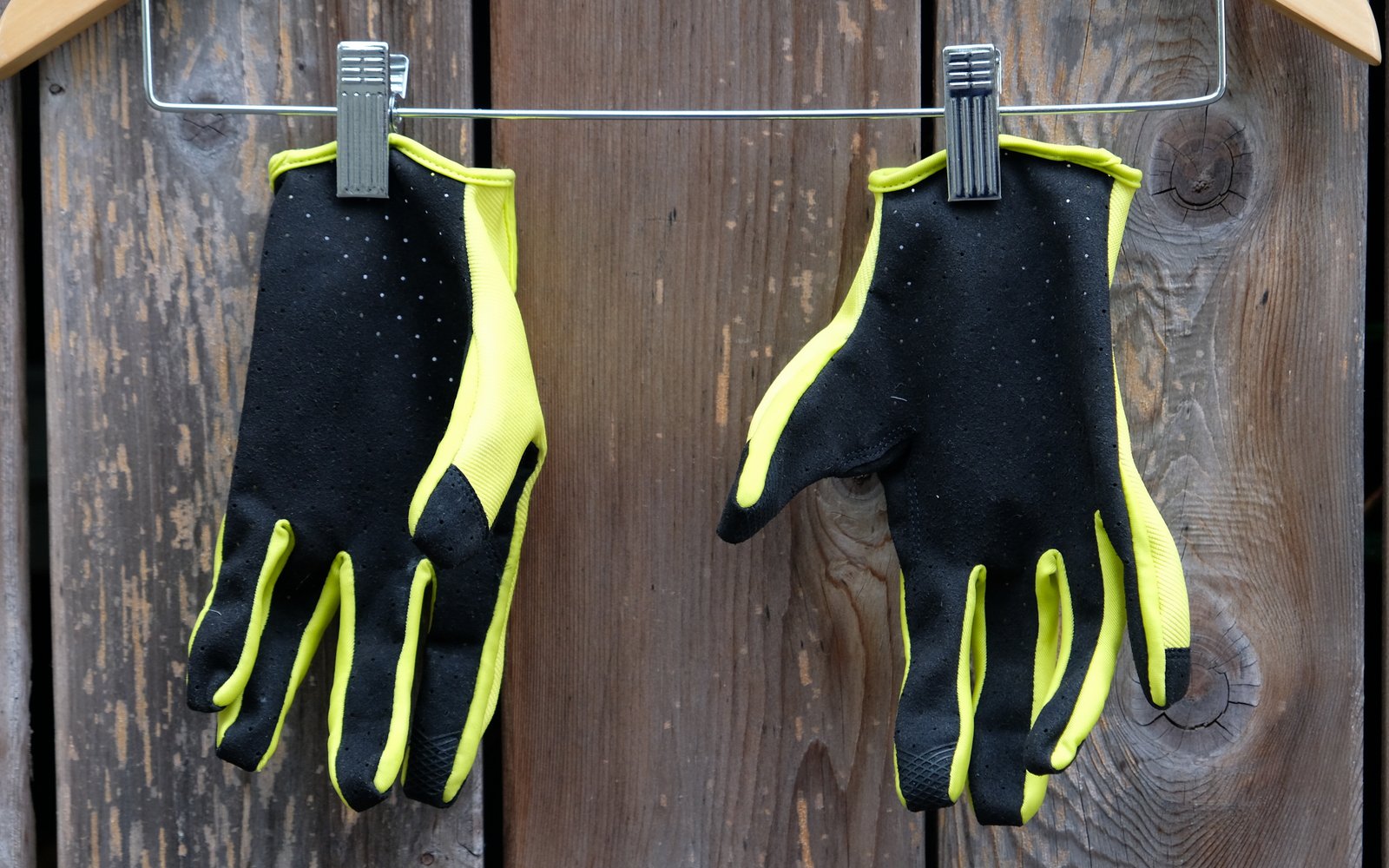 Specialized Lodown Gloves
Specialized provided me with a couple of pairs of gloves, but these are the ones that will see some use. They're a bit thicker than the Gore gloves, and have a few more features, but are still fairly minimalist. The entire palm is one continuous piece, save for a tiny piece between the thumb and forefingers. The palm material wraps around to the top of the finger, and the forefinger is coated with smartphone friendly bits.
The back of the glove is also devoid of seams, and there is nothing more than a small piece of elastic at the cuff. Simple, straight forward and comfortable.
Man...product photography is tough!

Fire a question to Uncle Dave and once we are back to our regularly scheduled programming he may just choose it so you can win a prize!