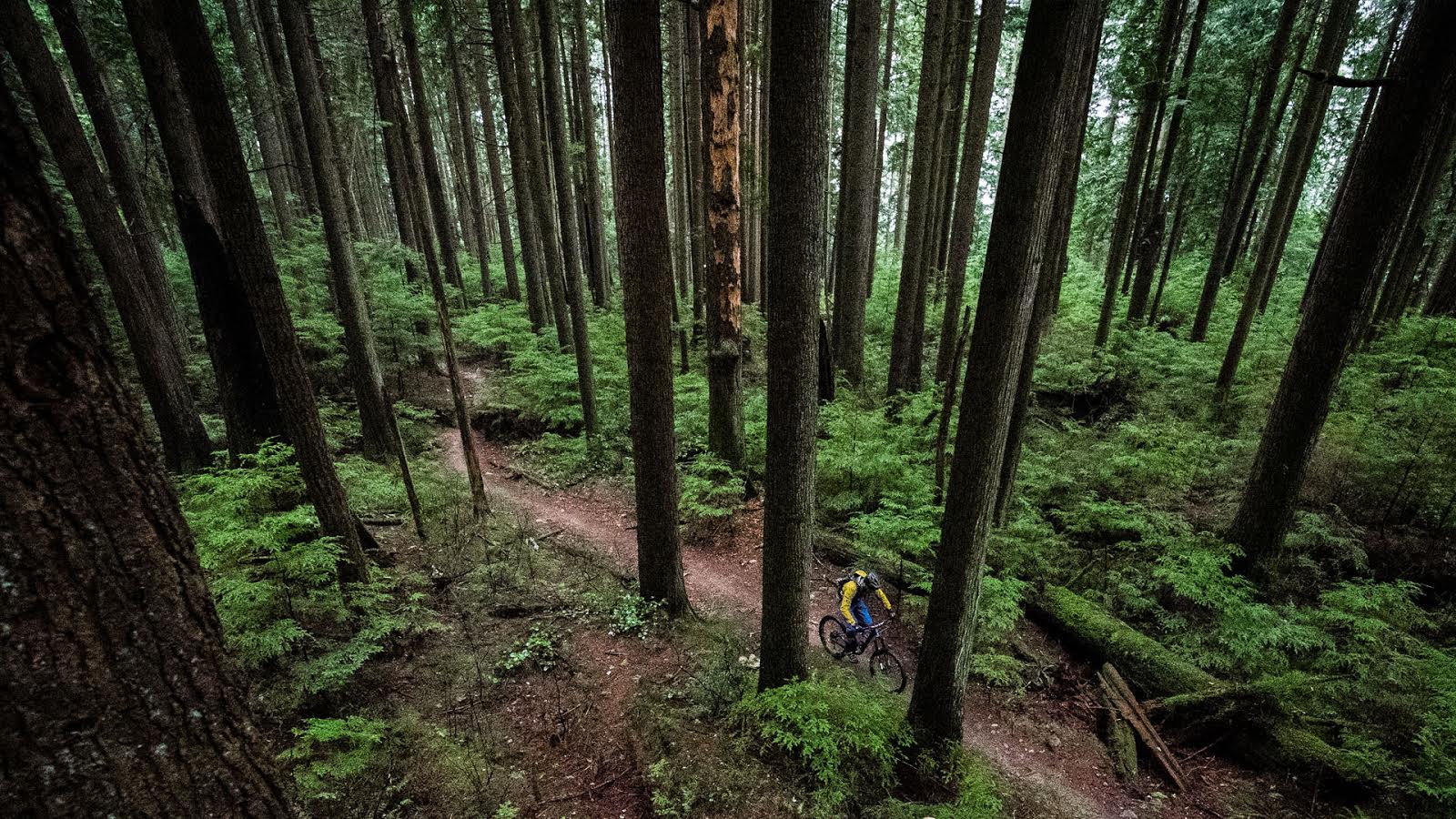 Red Bull Rampage Cheat Sheet
Rampage is coming this weekend and with all the videos and info swirling around we decided to put it in one tidy package. When you scroll down to check out the updated riders list, what you might notice first is who is absent. Darren Berrecloth and Cam McCaul are missing Rampage this year due to injury. McCaul got hurt at Crankworx while The Claw banged up his shoulder at his own slopestyle event. A more surprising absentee is Thomas Vanderham. The Kid had to decide between Rampage, where he has only once finished out of the top ten, and a filming commitment. I'm going to miss his extra large whips and his smooth demolition of ridiculous lines.
Rampage top three results from 2001 to 2013
Looking back at the podium sitters from every year gives us some perspective on how difficult it is to place well at Rampage. Until 2013, when the event was cut short because of wind and only one finals run was completed, there were seven different winners. Even more striking is the fact that there isn't a single rider who has been on the podium more than twice. Kyle Strait has won twice but he's never managed another podium finish. Berrecloth, Cédric Gracia, Kurt Sorge, Cameron Zink and Gee Atherton are the only other double podium sitters.
Thomas Vanderham, who has been in the top ten a remarkable 7 times, has only one podium finish. Eighteen different riders have occupied the 24 available top three finishes to date. To do well at Rampage everything has to be perfect, and when you are tossing yourself into the abyss in the harsh and bony desert, almost everything can go wrong.
There is a large rookie class this year and the video below will help you get to know them a little better. Ever since Rampage has been included in the FMB tour, riders who have never ridden a downhill bike off a cliff sometimes find themselves in the gnarliest event on the planet. Thankfully it turns out that anyone with the athletic ability and toughness to learn a flip whip seems to be able to figure out Rampage well enough to make it down in one piece.
The Rookie Class
Nicholi Rogatkin admits to having 'minimal riding' on a big bike so it's no surprise to learn he's getting the first tracks. If you are wondering who the hell Nicholi is click here.



Rampage course first impressions.
The course has moved this year after plumbing the depths of the "Evolution" site since 2008. The new slope is just around the corner but the riders seem to think it serves up a more challenging choice of lines. Steep seems to be the consensus, but they have more to add in the video below.
Rampage Course Building.
Rain is a huge help when you are trying so sculp dust and this year the dessert has served up the precious moisture the riders need.
How to build and choose a line at Rampage.
Line poaching has been controversial for as long as Rampage has been around. When you put days and days into scoping, digging and testing a line, and someone else decides to ride it, bad blood is inevitable. If said rider also outscores you the blood is going to start to boil. There are however no rules against who can ride what so unless you manage to bully someone off your line there's little choice but to suck it up. Unless you are Andreu Lacondeguy. He likes to share.
If you are looking at this article chances are you are going to want to watch Rampage live. Here's Red Bull's primer on how to do that:
The Red Bull Rampage finals will be webcast live at 1pm MST on Sunday, September 28th via the Red Bull TV player on Redbull.com/rampage. Accessible via the web and its Android and iOS applications, Red Bull TV is also available pre-installed channel on Samsung Smart TVs and Apple TV and as a free, downloadable app on Amazon Fire TV, Kindle Fire and XBox 360 devices so viewers can watch with Red Bull Rampage on the go or from any screen in the house. The mountain biking competition is part of the Red Bull Signature Series, the most progressive collection of action sports events in the world. As part of the series, a full length broadcast of Red Bull Rampage airs Saturday, Dec. 27 at 4 pm ET on NBC.
Just four days until the burliest, most creative and interesting mountain biking event there is. I can't wait.
---
If I had to lay down a hundo right now I think I'd put it on Graham Agassiz.  That beard can't lose. How about you?