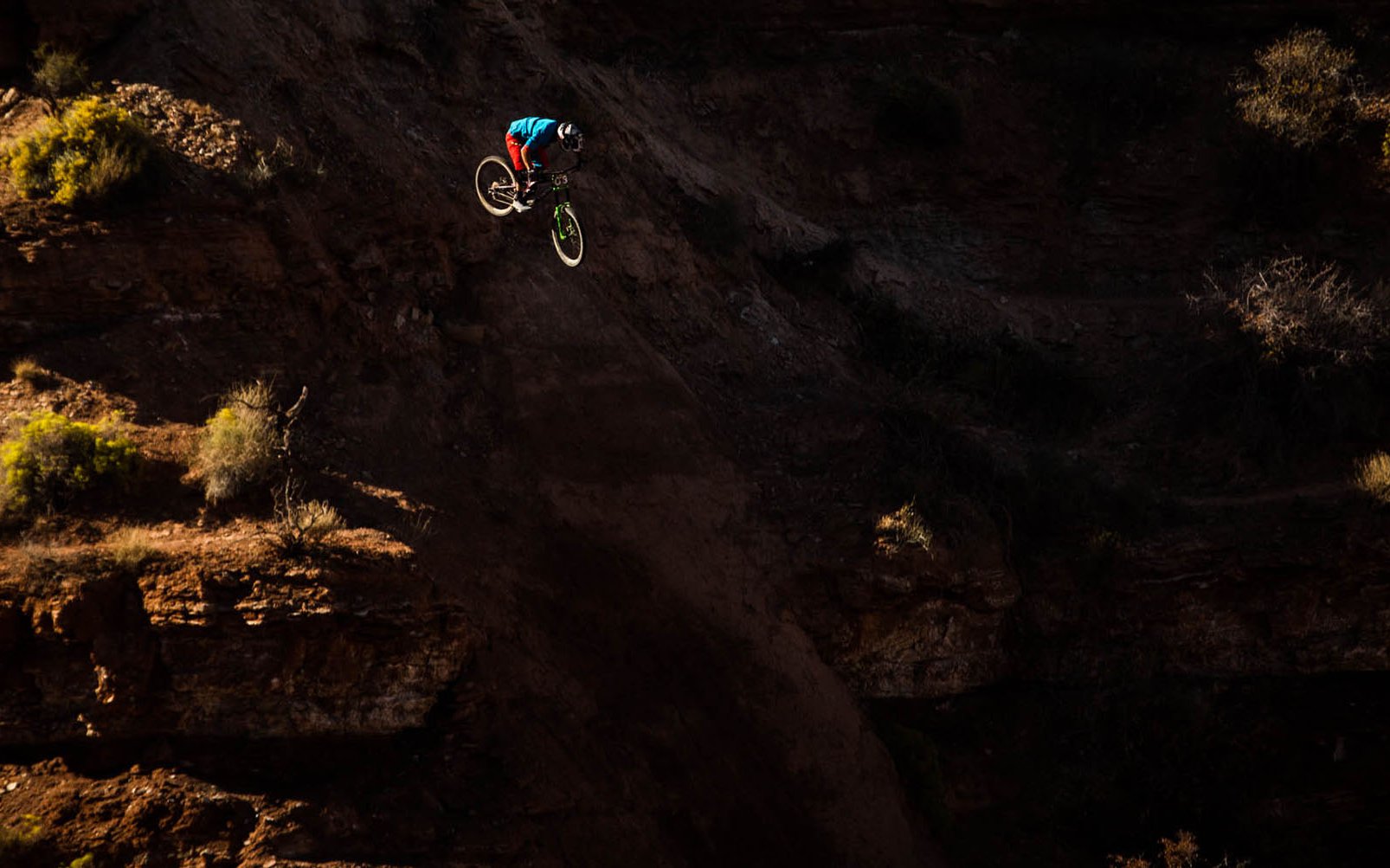 All the Goods
Rampage Rider List - How To Watch - Judges - And BENDER!
The Riders
There are some big names missing this year. Graham Aggassiz is the most accomplished athlete who was there last year to miss 2017. Aggy had a rough injury year after breaking his hip at Rampage 2016. James Doerfling spent much of the summer and fall fighting forest fires and didn't have time to prepare so he's out as well. Kyle "Norby" Norbraten (just kidding) has decided not to take part this year after getting engaged at last year's event. Coincidence? Kyle will have to tell us that. Rémy Métailler had trouble at the US border. Blame Trump. Brendan Fairclough is out with a nasty gash in his leg, after injuring himself in practice last year. 
The Steepest Line Ever at Rampage
This is the kind of thing that blows me away. Kyle Strait will be dropping a near vertical face that he describes as "I don't know how many hundred feet'" along with Cam Zink and Pierre Edoard Ferry of France. 
Judging
In the past there were always some judges who hadn't competed at Rampage, including head judge Paul Rak. Last year was the first all alumni judging I believe . And this year's panel is identical to last year. 
All the judges this year have competed in Rampage in the past; Randy Spangler (USA, head judge), Kyle Jameson (USA), Nico Vink (Belgium), Geoff Gulevich (Canada), Mike Kinrade (Canada), and Josh Bender (USA).
Without Bender There is No Rampage
How To Watch
You can of course watch online using whatever device you please using this link - 2017 Rampage Live You can also watch on Red Bull's Facebook page.
If you have Apple TV, Roku, Chromecast or some other device that allows you to receive Red Bull TV, that's likely the easiest way to watch on a big screen. See if your device is compatible here.
And here's when things get under way. Each rider gets two runs. Best score wins. 
• 09:00 - Friday - Vancouver, Canada, Los Angeles, Seattle  PDT
• 10:00 - Friday - Salt Lake City, Calgary, Edmonton - MDT (local)
• 12:00 - Friday - Washington DC, New York, Boston, Toronto, Montreal - EDT
• 17:00 - Friday - London, UK - BST
• 16:00 - Friday - Cape Town RSA - DST
• 18:00 - Friday - Berlin, Germany - CEST
• 03:00 - Saturday - Sydney, Australia - AEDT
• 05:00 - Saturday - Auckland, New Zealand - NZDT
Stoked!