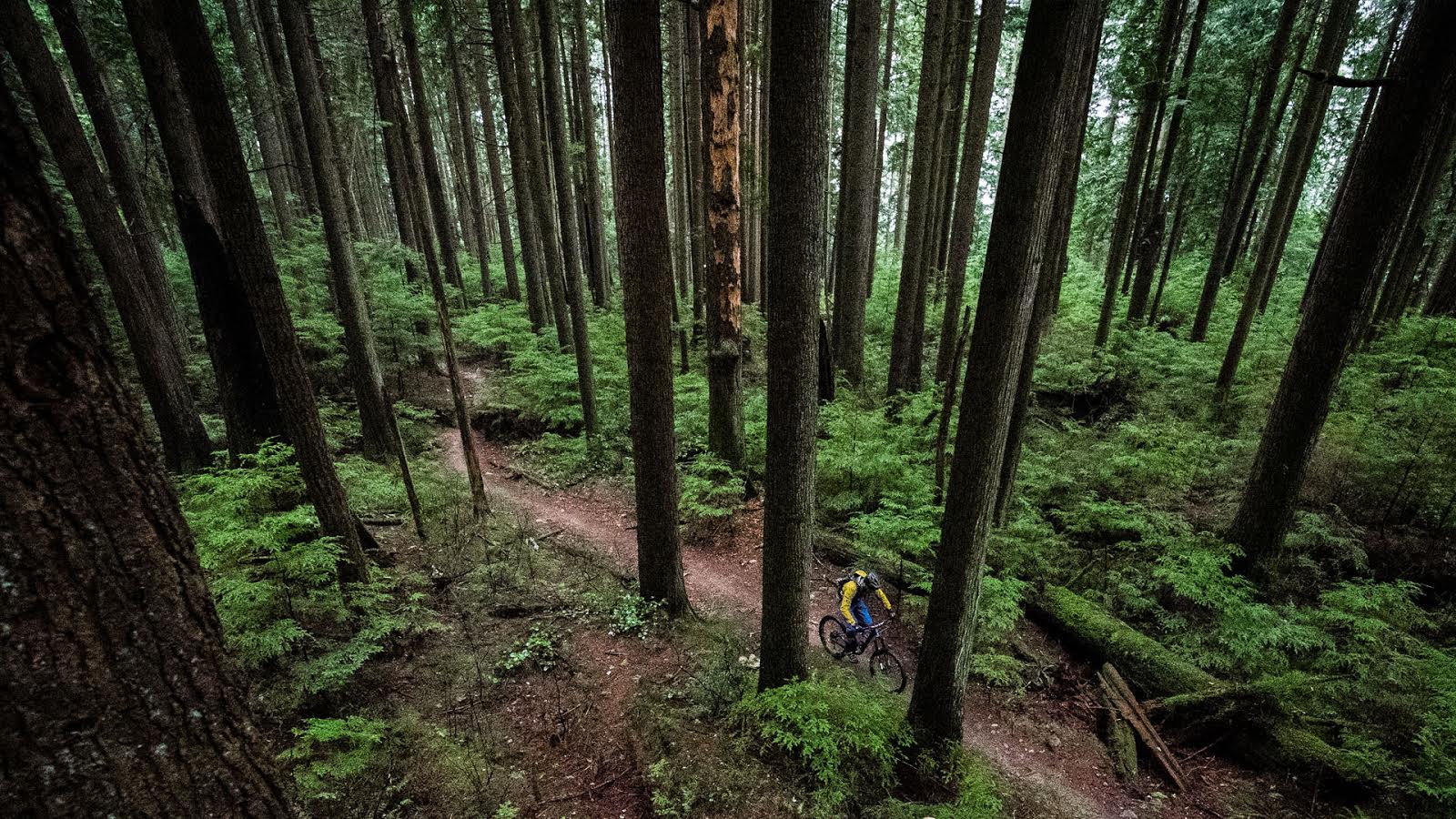 Raising Retallack
When I was 21 years old I was hired to cut down trees at a Cat Ski Operation two hours north of my hometown of Nelson, BC. I was pretty excited to be going to work up at one of these legendary operations that up until then I'd only heard about, not seen for myself.
Cat Ski Operations are backcountry resorts designed to give their guests the ultimate Powder Skiing experience. The amazingly light and dry snow that falls in the West Kootenay region is the main factor that has led the area to be the world's hotbed for this type of tourism operation. Snowcats, which are huge tracked machines, are set up with a mounted box capable of seating up to 15 people, and are driven up into the mountains on old logging and mining roads.
The guests are usually accommodated in high end lodges, fed like kings, and guided by heavily trained and experienced professional ski guides. Once the Cats get to the top of a mountain, the guests are treated to untouched powder runs that are truly incredible. Imagine a kid given the keys to Charlie's Chocolate Factory and you have a sense of the excitement cat ski clients experience when stepping out of the snowcat into amazing scenery and skiing conditions.
The West Kootenay area experienced a massive silver mining boom in the late 1800's that while short lived, left behind an absolute plethora of trails and roads chiseled into the mountains. These old roads accessed wilderness mine sites. These roads provide the perfect trails for the Snowcats to follow into the mountains.
The reason I had been hired to cut down trees at Selkirk Wilderness Cat Skiing, the oldest cat ski operation in the world, was because each year they thin out certain tree skiing glades to better enhance the spacing and flow of the beautiful tree covered slopes.
At Selkirk Wilderness I was lucky enough to meet the owner, Allan Drury, a true pioneer and father of cat skiing. When Allan was a young man working as a ski instructor at Aspen Ski Resort in Colorado, he noticed the resort's owners and big wigs being transported up to the top of the mountain in the resort's ski run grooming machine, an early type of of diesel powered Snowcat.
Drury's passion wasn't the groomed slopes of the resort, he and his friends yearned to explore the far off 'out of bounds' areas on the other side of the safety ropes, and he did. It wasn't long before a vision forced it's way into Drury's head that was hard to shake: what about using snowcats to take people way off into the untouched, powder pillow wonderlands of the wilderness areas of British Columbia?
The short time I spent around Allan Drury was endlessly inspiring: he was truly a pioneer who believed it is 'better to beg for forgiveness than ask for permission.' Allan was generous with his tales of the past, of the early days of Selkirk Wilderness. He was famous for huge jumps, for inspiring his clients to new heights and showing them that they could ski runs they hadn't even dreamed of yet.
I quickly decided that Drury had something extraordinary. Not only had he built himself a business centered around getting out to ski the best terrain possible every day, but he'd shared it with thousands of people and given them lifelong memories as well.
I became determined to do this myself, but for mountain biking instead of skiing. At the age of 21 I was fairly inexperienced and unsure of how to go about making my vision a reality. I set about determining what elements I needed to make my dream happen: a lodge, a tenure (government permission to commercially operate on the land), a van for transporting guests, lots of great trails, and a business plan and funding to make it all happen.
The winter I was 22 I worked as a Snow Cat Driver at a different Cat Ski Lodge, just down the road from Selkirk Wilderness, called Retallack. It had been recently purchased by a young group of professionals determined to turn it into the best cat skiing destination in the world. Some of the investors included world famous skiers Tanner Hall and Seth Morrison – serious proof that Retallack Lodge was a truly world class place.
I was ambitious in my attempts to show the Lodge's owners my dreams of a lodge serviced mountain bike operation that worked just like cat skiing. While interested, the management had little time for anything except the mountainous task of running their ski resort.
That summer I was determined to get started but had dozens of loose ends regarding the practical possibility of creating a feasible business. I had yet to even have a response from the government regarding my application for commercially operating on crown (government) land. At that point in time nobody had ever applied for a tenure application for mountain biking. I didn't have any partners or own a house that I could host guests at, not to mention a huge lodge!
However, I figured if I could build a huge trail that would get a lot of people talking about my trails, I could start getting some momentum rolling and potentially find someone to invest in my idea. I figured if I built a really long trail right above Nelson that could be accessed with a helicopter, no matter where my operation ended up being based, there would a big 'feature day' we could do right above the community of Nelson.
I recruited my younger brother up to Nelson for the summer of 2008 and bought a quad. We worked all summer long building the trail that would eventually become Powerslave. It was a huge undertaking but we created something to be proud of: not just a trail but one that featured curving bridges and dirt berms. Unfortunately the trail was being constructed illegally, as most trails in BC have historically been.
This really opened a can of worms for me because once I acknowledged my goal of opening a lodge based commercial mountain bike operation to the land use managers at the government agencies, I was very much on their 'radar.' Any other mountain bike tour operator up to this point had simply taken guests on any trails they wanted, but I proposed something much more legal and organized to the government. On one hand, they thanked me for taking that big step, but on the other hand they quickly jumped all over me for the 'illegal' trail building I had done.
It was a type of Catch 22 situation because by acknowledging that I had built certain trails and wanted to guide people on them, I exposed myself to tons of public and government criticism that I probably could've just avoided by operating under the radar. But my teachings from Allan Drury were strong in my mind, that the only way to do things were 'the right way.' Allan loved to push the envelope and challenge the rules but he firmly believed that to be a pioneer you must be the one to show the ethic of doing things properly and honourably.
Once my tenure application was released to the public, I was strongly accused of the exact opposite of a Pioneer trying to 'do things honourably.' I decided to concentrate my application's trails far into the wilderness, near Selkirk Wilderness and Retallack, the lodges where I had drawn my motivation from. The terrain up in that area is so huge and amazing. It was my thinking that because the Nelson area had a population of some 20,000 people, there would be many people arguing against me. Everyone from miners, to equestrians, bird watchers, and outdoors groups had a legitimate 'claim' to the land. They had a history of use and had a reason to feel personal ownership of the places I wanted to build trails and take guests.
I felt that by applying for lands and trails way deep in hidden reaches near the smaller communities of Kaslo and New Denver, there would be far less people to oppose me. Boy, was I wrong. The people in those areas felt an even stronger sense of ownership because those remote forests were truly 'their backyard.' They didn't want to see other people, especially commercial operators, potentially messing with their favourite areas, or taking away their rights to use the land.
I was literally laughed at and the government was responsible to take in the complaints of the citizens very importantly in their decisions whether or not to grant me permission to commercially operate.
At many points I was very offended and felt that it was unfair for people to get so angry with the 'guy who was trying to do it right.' People argued that since I had done a lot of 'illegal' trail building in my life, I was a dishonest liar who only wanted to make money from trails. I argued back that my passion is mountain biking and building trails, and money came second. I also argued that if the government actively sought out illegal trail building and prosecuted it, it would be different. But BC is littered with thousands of amazing trails hand built by 'outlaw trail builders.' I had a hard time seeing it as illegal when the government had done almost nothing to stop it, and in many places, actually marketed the trails as a tourism asset for the Province.
After about 4 years of struggle and heartache, my tenure application hung in the balance. I was nearly exhausted from the effort of trying to start a pioneer business that I sometimes felt was never going to happen. It just seemed so complicated to get commercial tenure permission from the government, especially when so many people didn't want to see me succeed.
However, this is when the owners of Retallack Lodge, who had been quietly watching my struggle from the safety of the sidelines, stepped into the fray and offered me their support. They assured me that I was on an honourable path and that I had done the right thing trying to legitimize myself in the eyes of the government. However, they assured me I had made many mistakes along the way and that they were here to help. I felt a huge feeling of honour and relief because in the four short years since I'd known them, these young guys had turned Retallack into the a world class destination, even winning the Ski Resorts Management Association's award for 'best cat or heli skiing operation worldwide.'
They offered me the opportunity to start a company with them to become a part of the Retallack brand and take my idea to the next level – fruition. I was sad in some ways because it would mean that I 'wouldn't be doing it on my own,' but the reality was that an idea like mine needs money to succeed. Retallack already owned a fantastic lodge and had a strong working relationship with the government agencies I had been fighting to cooperate with. I had known that there was potential that this might happen, so had wisely applied for permission to build trails directly above Retallack's Lodge, on the fabulous Robb Ridge, a huge mass of green mountain awesomeness that rises 4,500 vertical feet above their fully serviced lodge.
The newfound business relationship gave the government a lot of relief in terms of knowing that they would be granting this pioneer, ground breaking land use tenure to a reputable operation they already knew and worked with. So without Retallack it never would've happened.
Now, another 2 years later, I am 28 years old and have learned so much from my partners at Retallack about the professional, ethical way to operate a business of the sort we own together. I am so grateful to be involved with them, and we are building an empire of epic trails and amazing Kootenay Culture to share with our mountain bike guests – many of whom also partake in our winter adventures.
We are starting at a relaxed pace without a lot of tension. We are building trails that share our vision of flow, deep loamy dirt, and berm laced beauty. We have recruited a small team of trail builders dedicated to sharing our vision of a place where riders from all over the world can come and experience legendary hospitality, food to die for, lodge based comfort, and of course, huge trails that sweep down the mountainsides.
The future for Retallack is as endless as our terrain. We have the potential to build trails that we can only dream of at this point. However, our 4,000 vertical foot descent House Trail straight to our front door is a trail that can be ridden over and over and represents exactly what we are doing here, deep in the BC backwoods, in mountains previously trodden during the silver ore rush of over a hundred years ago. And when we fly in the helicopter to the top of Powerslave, it is always a rush to see how excited our guests are.
Retallack offers ski adventures that I can't even put into words; that's how amazing it is to shred the deep snow above our lodge. And, with my seven year mountain bike project finally finding a place to call home, our trails are going to soon be a vast spiderweb of mind blowing riding, right above our lodge. The future is so bright, and I am thankful that I remained dedicated to my dream all those tough years striking out on my own. In the words of Allan Drury, the first guy to dream up Cat Skiing, 'I wanted to take people skiing with Snowcats. I couldn't imagine anything better to do with my life, end of story.'
---
Riley's story of perseverance in following his dreams is an inspiration; pop in to the comments below if you were glued to the screen reading…