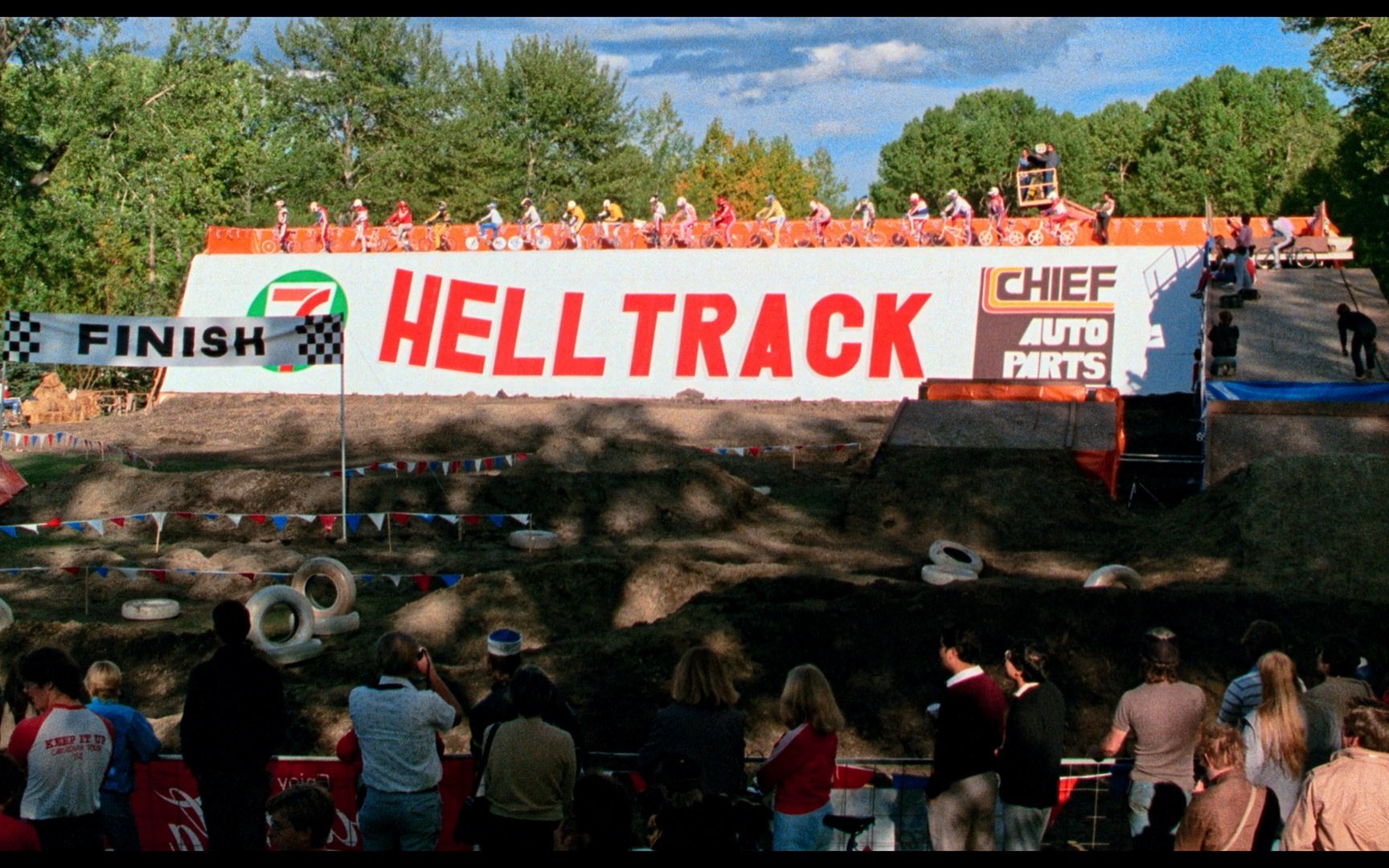 Beggars Would Ride
Radness Redacted
The Zoom call had been going well enough, and we had worked out most of the kinks with the current draft of the press kit for the bike. The project lead was happy with the timeline. The suspension team were comfortable with how we were describing the kinematics. The chassis guys thought the adjectives used to describe the ride quality of the frame were on point and were thankfully backing away from their "13% stiffer" agenda. Another couple tweaks and we might have a workable copy deck.
This is how some of us old hacks pay the bills; we write copy about bicycles, or spokes, or tires, or headlights, or helmets, or sundry other "stuff" within the bike industry. Having gone from shop rat to "journalist" to magazine editor to marketing stooge and back in a three decade or so arc, embedded the entire time within the microcosm of mountain biking, there are times when this landscape feels as comfortably familiar as a favorite sweater on a cold day. There are also times when it feels like the movie Groundhog Day, as I tumble the same words over and over in my head, trying to come up with some new way of talking about what is essentially the same old shit. I mean, seriously, how many ways can you really say "this is the most awesome new stuff ever" without it at some point becoming painfully repetitive? Some days, you find a balance between hype and lucidity that works. Other days, Groundhog Day.
On the laptop screen, the project lead cleared her throat nervously. "So, the creative director had a couple points. About, ummm, your choice of words."
The temperature in the room dipped noticeably.
"Specifically, a list of words that should be avoided."
Hmmmmm.
"Nimble has to go. It's testing poorly," she continued. "Also, any reference to 'playful'. One of the graphics guys says that makes him think of kittens wrestling, and he doesn't think that is an appropriate metaphor. And, ummm, 'shred', 'gnar' or 'gnarly'. They're deemed too aggressive, and too old sounding. Also 'flow' and 'stoke'. Oh, and 'rad'. That was the one they called out most. It sounds like something old people say."
Ouch. Shot right in the heart. Choking back a rising bubble of protest, I carefully pointed out that none of the offending words except 'nimble' were being used in this copy deck, and that had been inserted by some category manager during a whiteboard session a couple weeks prior.
"I know," the project lead agreed. "They probably haven't even read through it. You know how it goes. But they wanted to put this out there. For future reference."
Most of that I could take in stride, but "rad"? Old? Played out? How can this be?
Admit it, you had to have seen this coming. Hell, it even has almost local relevance, what with being filmed mostly in Alberta and all...
Somewhere in the dusty cuts of Southern California in the late 1970s, "rad" slipped casually, effortlessly, into the lexicon of action sports. Skaters, surfers, BMXers, motocross racers, desert rats, they all started using it; a sun-baked truncation of the word "radical" that perfectly described in one syllable the effort and act of going big and getting stylish, of pushing out the physical boundaries that define our earthbound existence, regardless of consequence. Rad was not only an aspiration, something to reach for, but a state of being in of itself. One could get rad, but one could also be rad.
The 1986 movie, RAD, was foundational for me and almost every other mountain biker I have ever known. Admittedly, the movie is not very good. At all. And, fuck, it came out in 1986, a solid seven years after I had hung up my last BMX bike. And I had never been really any good at BMX anyway, and never would have been caught dead performing some sort of flatland abomination of a bike mounted mating dance at prom even if I had been talented enough to pull those moves. But that's not the point! Hell track! Cru Jones! A hometown hero going up against the evil douchery of big corpo Mongoose and prevailing! Risk! Reward! Getting rad!
To belabor the linguistic vibe of the 1980s, RAD was Awesome. It left a mark.
I mean, not to beat the proverbial dead horse (speaking of evergreen and somehow totally wrong phrases), one needs look no further than Braydon Bringhurst's totally meta RAD tribute video to understand the impact that RAD had on the mountain biking psyche.
Aaaanyway, words like rad come and go. They arrive at a moment of cultural relevance, have their day in the sun, and then sink back into the grammar soup, often never to be heard from again unless to serve as reminders of a place and a time, like the date stamps on old letters. Daddy-O, hep, jive, groovy, far out, totally tubular, illin', baller, hella, bro. You can tell the age and likely local upbringing of a stoner by how he or she refers to marijuana; weed, pot, herb, reefer, ganja, smoke, bud, mary jane… Most of these words sound horribly dated once we get beyond that moment in time when they were designated cool. When they were part of, as Maude Lebowski once said, "the parlance of our times."
But not rad. No. Rad is evergreen. Rad somehow outlasted the predetermined short lifespan that most of these words are fated to experience. Just like Cru at the Hell Track, Rad surmounted almost impossible odds, hurdled the lexicographic barriers placed to keep unruly slang in the time capsule prison where it belongs, and rose beyond its gritty SoCal origin story to become part of the broader global vernacular. Rad has this ability to be both absolute and completely personal. You can watch a video of Brandon Semenuk doing something so eye-poppingly difficult with such style that he makes it look almost nonchalant, and it is definitively rad. You can also smoothly clean that bony line on your local Thursday loop that usually makes you choke and revel in a personal glow of radness. It's more encompassing than "siiiiick", and more potent than "dope" or "sweet". Rad is Rad, and Rad will always be Rad.
But then again, I'm old. Maybe the kids don't say "rad" anymore. For my part, I try not to call kids "young whippersnappers" when I'm yelling at them to get off my lawn, and I try not to wince when they shout "Okay, Booooomer" in derisive response. They are usually gone out of sight before I can explain to them that I'm really more Gen-X than Boomer, and that Gen-X is, of course, way more rad than Boomer because we can still figure out how to do things like slide into someone's DMs and use emoji in ironic ways, even if we don't really pay much attention to TikTok. Still, it stings a little to be called old. Whether it's by a kid who instinctively and gracefully gets way more rad than I ever will, or by a 27 year old graphic designer who doesn't ride bikes and apparently hasn't read the copy for the press kit she's designing.
All these other words, like the ones on the creative team's hit list at some bike company, they have their day and then they fade. I can loosen my grip, try to stay relevant, ride the liquid surf of colloquial change. But I will take a stand on Rad. This is where I draw the line. Stay Rad, Rad. Long may you run!