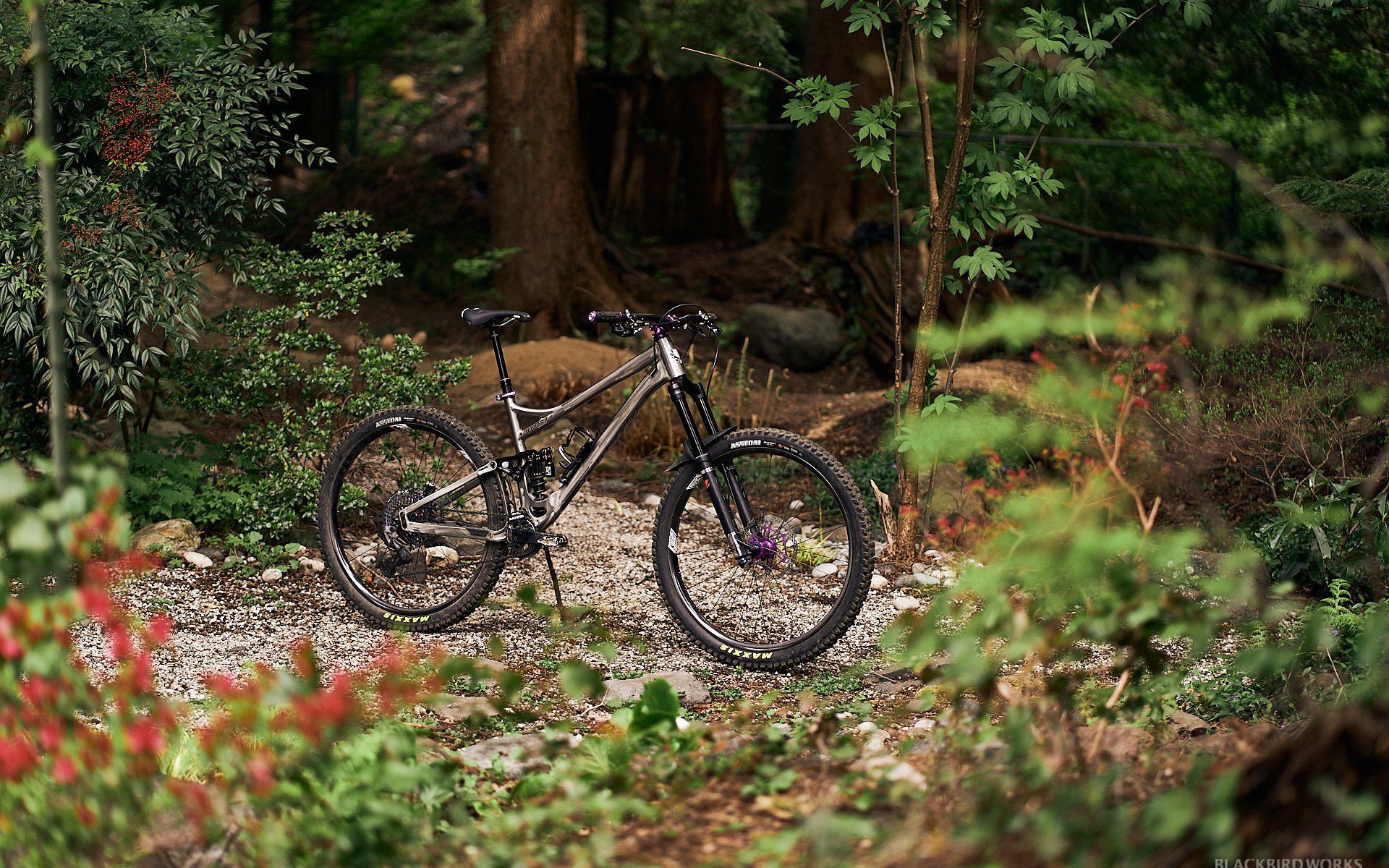 Dream Builds
Rachid Nayel's Banshee Titan
Presented By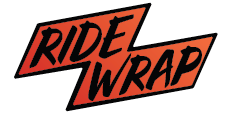 Dream Builds digs into the passion projects among our fellow riders. These bikes aren't necessarily the fanciest or newest, but their owners will have chosen each part for a reason, according to a grander vision. Submit your own build (send to us at submissions@nsmb.com) to be considered for inclusion in the series and also, a chance to win product from RideWrap!
---
Rachid, Can you tell us a little bit about yourself? Your riding background and some of the bikes you remember fondly.
I am a 38-year-old father of 3 boys aged 3, 4 and 6. I moved to BC from Ottawa in 2007 to date a beautiful woman from North Vancouver. Two years later, we were married and the rest is history. I am an accountant and work for a finance firm in downtown Vancouver. From late 2009 - 2015, I served as treasurer on the board of the NSMBA. During this time, I became intimate with the trail network, the land managers and the intricacies of our riding community. It also gave me an appreciation for all of the work that it takes to maintain our trail network and how important it is to advocate for access.
I've been riding bikes since childhood but really became enthusiastic about it in second year university, around 2002, when I bought a Giant XTC and started riding the trail network in the Gatineau Hills and around Kanata Lakes in the Ottawa region. Just before moving to Vancouver in 2007. My first ride on the North Shore was at the end of September 2007. I was staying in Lynn Valley and had been told that Cove Bikes carried Iron Horse, so I rode down to Cove in the rain to pick up a derailleur hanger and then back up mountain highway to 7th Secret, down 7th to oil can, and out the Baden Powell. I was hooked. In the early 2010's and pre-kids, I would spend 10-15 days riding the Whistler Bike Park. It was fun. Then I discovered the valley trails around 2016 when I picked up a Knolly Endorphin. That was a fun bike.

My most memorable bike was a Transition Preston FR. It was the bike that I learnt to ride Ladies Only on, and that I rode to the first Toonie with, way back in the day when Ilana Wapniarski and Andrew Hewitson ran them.

Looking back on it, the funnest bikes that I've had have been over forked. Where the rear was around 20mm less than the front.
What was the idea behind the Banshee build?
My last dual suspension bike was a 2017 S-works Enduro with coil Ohlins suspension. I wanted something different. That was part of the decision to go with an aluminium over a carbon frame. I very much enjoyed my past experience with coil shocks so the first thing I did when setting up the Titan was switch the rear Fox Float X2 air shock with a Cane Creek Kitsuma coil, with the crazy resale prices of 2020 due to supply constraints, I sold the air shock on Pinkbike and was able to break even on the swap.

I wanted a "big mountain" bike that pedals well. My other bike is a Chromag Primer and I wanted a bike to compliment the hardtail and have enough differentiation to reduce overlap. The bike was therefore built up with some heavy-duty parts, with coil rear shock, Maxxis DH casing tires and a 180mm fork. Then the COVID 19 parts shortage had something to do with it, so I ended up with an Eagle XX1 AXS drivetrain because it was easier to come by than the mechanical X01 or XT drivetrain that I'd originally anticipated. It has held up remarkably well. When it came to handlebars, I wanted to go back to 31.8 handlebars to reduce stiffness, I'd used Race Face SIXC 35 for the previous 5 years and I wanted to try something less stiff. On the recommendation of Brian Earle of NSMBA 5er fame, I picked up a two Terrain Component Industry carbon bars with a 10° back sweep. Currently mounted on both the Titan and the Primer. Very much enjoying the bars.
As for colour scheme, the only brakes rotors available when I bought my Hope Tech3v4s were purple, so I ended up accenting the entire bike in purple, from the hubs to bar ends, to the stem and seat post clamp.
How much problem solving were you doing with this build?
The problem for me was back pain on rough trails with the hardtrail. Every time I saw Colin Miller, my physio and former NSMB team rider, for help with my back, he kept telling me to get something with rear suspension before my back fully gave out.

155mm of rear travel solved my problem very effectively. After riding the Titan for a year, I actually ended up with a new problem, the desire for a lighter full suspension bike. So in July 2021, I ordered a Banshee Prime, the 135mm version of the Titan. Same familiar suspension layout, lighter package.
Any area of your riding did you want to improve or complement with your setup?
I was looking for a point-and-shoot setup, I ended up with a bike that is unfazed by big hits and line errors. The added benefit is that it pedals well enough to get to the top of the mountain without an exhausting amount of effort.

Anything else you'd like to add about bikes and or life in general?
Life's short, ride bikes and be happy. Give back when you can, I still try to get out to trail days when family time allows and I regularly donate to local trail associations. In my next phase of life, I'm looking forward to getting on the trails with my boys. With the help of Pat Podolski, through his company Golden Dirt Trails, we built a pump track in our back yard last year, and it's been a great pandemic addition.

I want to thank Ride Wrap for the shuttle guard.
The Bike
Banshee Titan frame (L)
We Are One wheels Convert front/Union rear, i9 Hydra hubs
Manitou Mezzer Pro fork at 180mm
Cane Creek Kitsuma (now with non progressive spring - black)
XX1 AXS drivetrain and carbon crank
Look x track enrage ti pedals

Reverb 175mm dropper (hydraulic)

Hope Tech3v4 brakes
Maxxis Assegai MaxxGrip DD 2.5 f/r
Terrain Components DH bar with 10* back sweep, 810mm length
Straitline stem 50mm

ODI grips
Hope purple bits