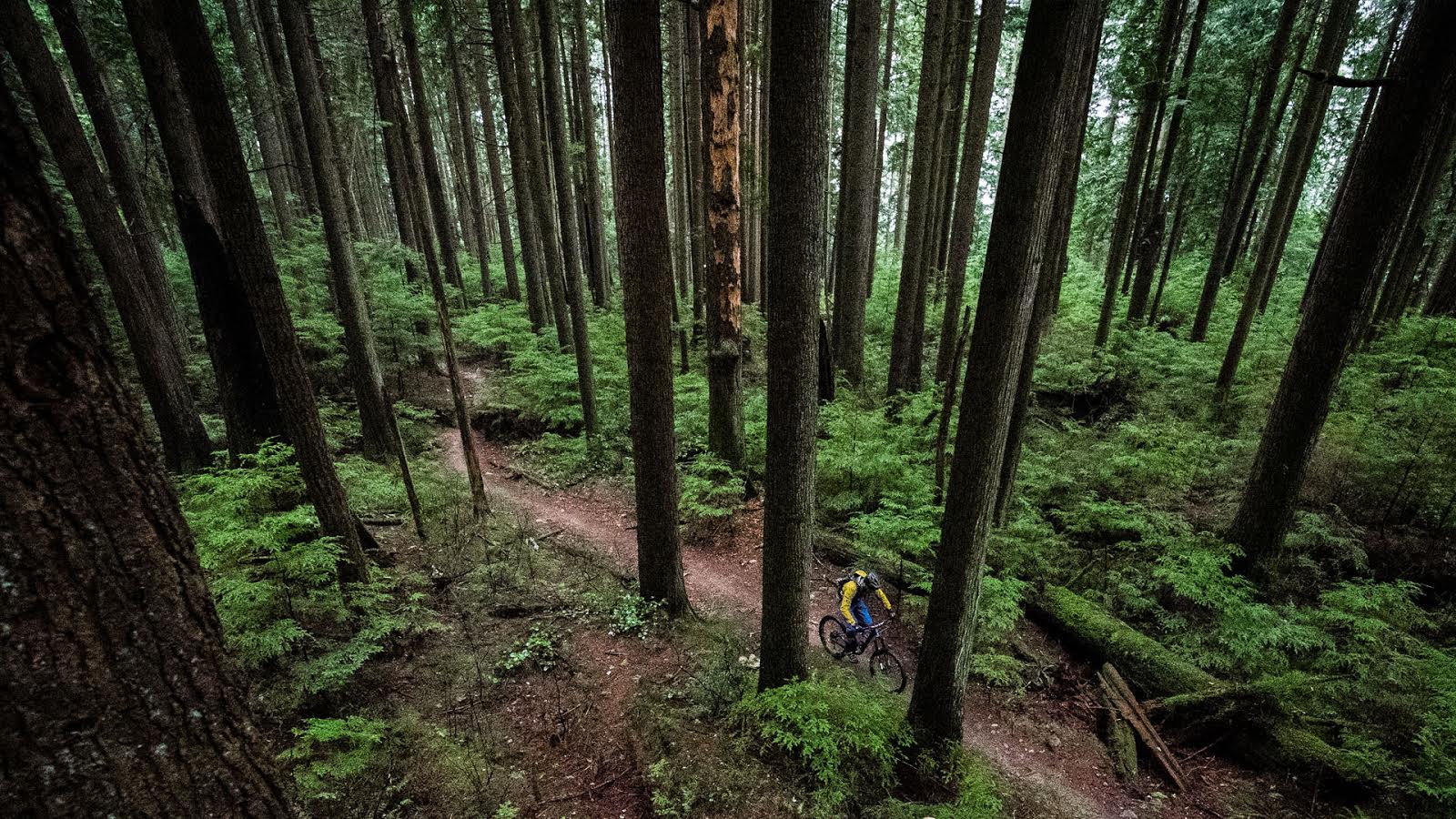 RaceFace Atlas Pedals: Reviewed
Lately I've been a mostly clipless kind of guy; on the Shore, on road rides and XC loops, while saving the flats for the bike park and shuttle rides. These days I have had my foot planted firmly on RaceFace Atlas pedals. With 101x114mm dimensions and a claimed 355g, the Atlas are some of the lightest large platform pedals out there.
The Atlas pedals are categorized for use as trail, all-mountain, freeride and downhill pedals. I have been using them for both trail and downhill and they have worked great for both purposes. The stock 4mm pins glued my shoes to the pedals, while still giving me a bit of freedom to correct my foot position. A thoughtful feature is the extra pin at the end of the chromoly axle for trailside replacement.
10 pins on each side of the pedal provide enough grip to keep your feet from sliding off or ejecting. The pins on the front and rear of the pedal are angled inwards, and bottom-loading pins make it easy to replace them (The bottom load cavities do fill up with gunk easily, but that can be taken care of with a quick wash or a stick). Double concave design means that no matter which angle you look at it from (left, right, front, rear), you'll see a concavity to the pedal.
When I first picked up the Atlas pedals, I was very surprised at the weight-It almost felt plastic with it's ridiculously low weight. Granted, I was used to using low-end 500g pedals, but the Atlas pedals felt uncomfortably light. A quick look on the scale told me the pair were 350g (RaceFace say they are 355g, take what you will from the 5g difference).
Although I was initially wary because of their low weight, these soon became my favourites. They proved to be durable withstanding my crashes in and out of the Whistler Bike Park. I've crashed on gravel, into a tree and ejected on one of the step-ups on Gnarcroft near Kamloops (No, I did not ride the whole trail) and the pedals spin and grip just like new.
Pedalling in at $179 (sorry, lame pun) the Atlas pedals may not be the cheapest out there, but they definitely get the work done. With a weight of 355g and dimensions of 101x114mm, they are some of the lightest large platform pedals money can buy.
---
Making bike park-proof pedals isn't easy, but RaceFace may have done just that.