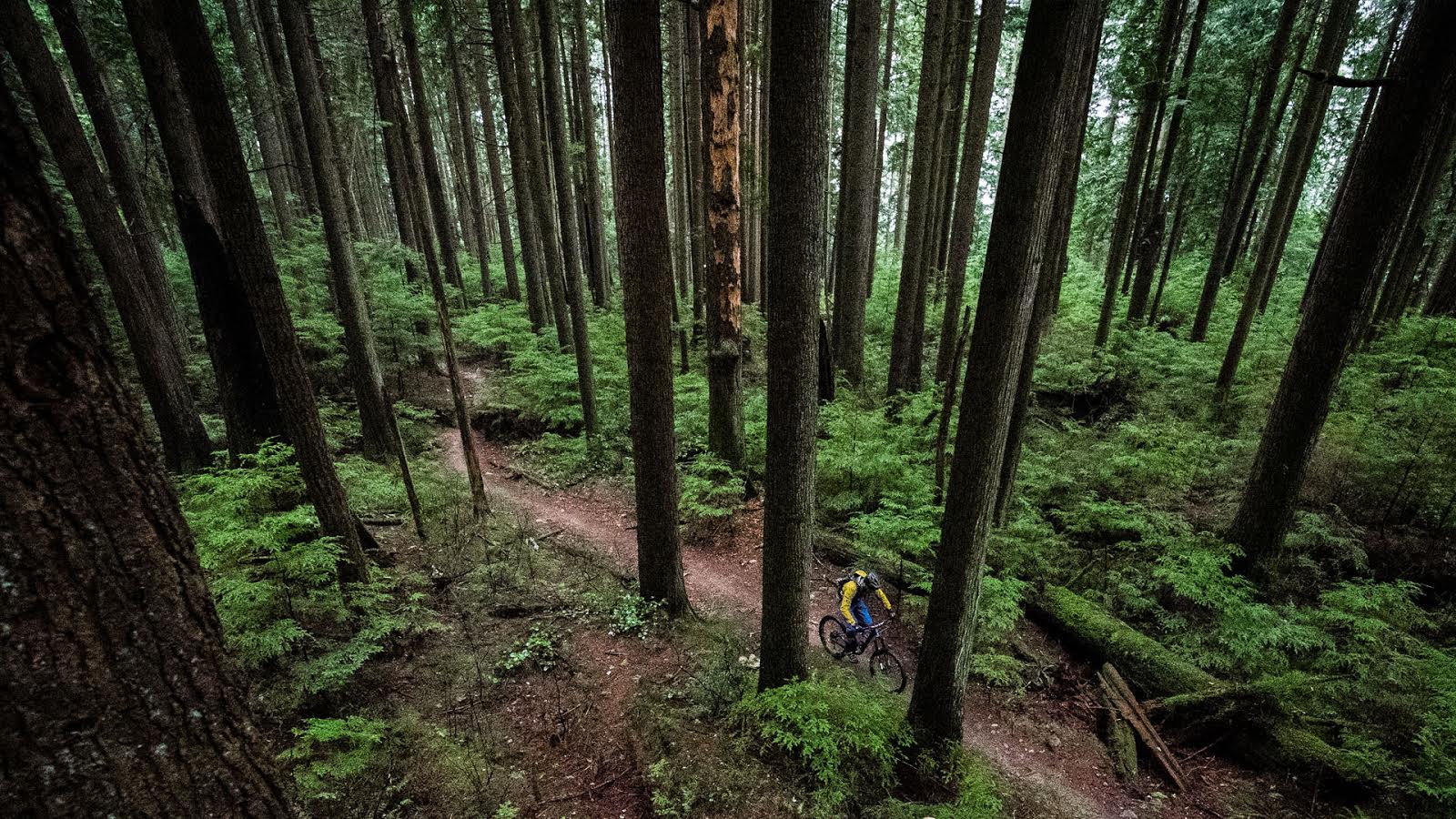 RaceFace Agent Waterproof Shorts
Last year when I tried a set of Mavic's Stratos waterproof shorts I wasn't expecting much. They are shorts, I reasoned, how much good can they really do on a rainy day? As is often the case, I was dead wrong. Shorts that keep you dry are a revelation for those of us who ride in the wet and cold.
The fit is generous and the cut at the back a little higher than usual for added protection.
Keeping your chamois from soaking up water and mud makes wet weather riding infinitely more comfortable. You may not think these are for you – but do yourself a favour and get yourself a pair of reverse diapers – to keep the wet out.
Never trust the photographer to put you in a flattering pose.
The good news is that this year's crop doesn't look or feel like diapers. Gore's first shot in this category were like an over short you'd put on your toddler. They had a formless fit and an elastic waistband; no belt loops, zippers or pockets. Mavic's version was slightly better in that department because the cut is good but they too lack slash pockets and belt loops.
The orange stitching borders rear vents to allow some moisture to go the other way. I worried that water would spray through these openings but those fears were unfounded.
RaceFace has entered the mucky fray with the Agent winter short. Full of features like waterproof zippered pockets (great for keeping your phone dry) draw string gaiters at the bottom of each leg and rear vents, these look like a conventional stylish pair of riding shorts. In traditional RaceFace style the slash pockets are shallow, but they are deep enough for your keys or your phone, as long as you keep the zippers closed. The zipper fly is also too short to free your johnson and it can't be zipped up or down without opening the snaps, but you're out in the woods so why be shy?
Velcro pulls allow a custom fit for those who don't wear a belt.
The fabric is the real star here and the three layer laminated membrane hasn't let me down yet. I was a little worried about the vents where rear pockets would be, since your ass gets pulverized with water on rainy days, but no leakage was noted. In fact these shorts haven't let me down after several wet and sloppy days.
I don't use the gaiters on every ride but when it's particularly messy they add a level of comfort and protection.
Other welcome details include a soft inner waistband, belt loops, a burly nylon crotch gusset and external pulls for a custom fit. The Agent Short is designed to work with knee pads and the long cut and generous openings were flawless in this regard. I was skeptical about the gaiters but on a couple of very messy days in Peru, at altitude, the added protection was welcome.
Waterproof zippers keep your phone dry – but make sure you close that zip. These are shallow pockets.
A bonus is that the Agent short is comfortable and good looking enough to wear any time it's not smoking hot out – so you can wear them when it's cool or when rain is possible but unlikely. Pricing is US$120 and CDN$140.
---
Are you sick of diaper ass?