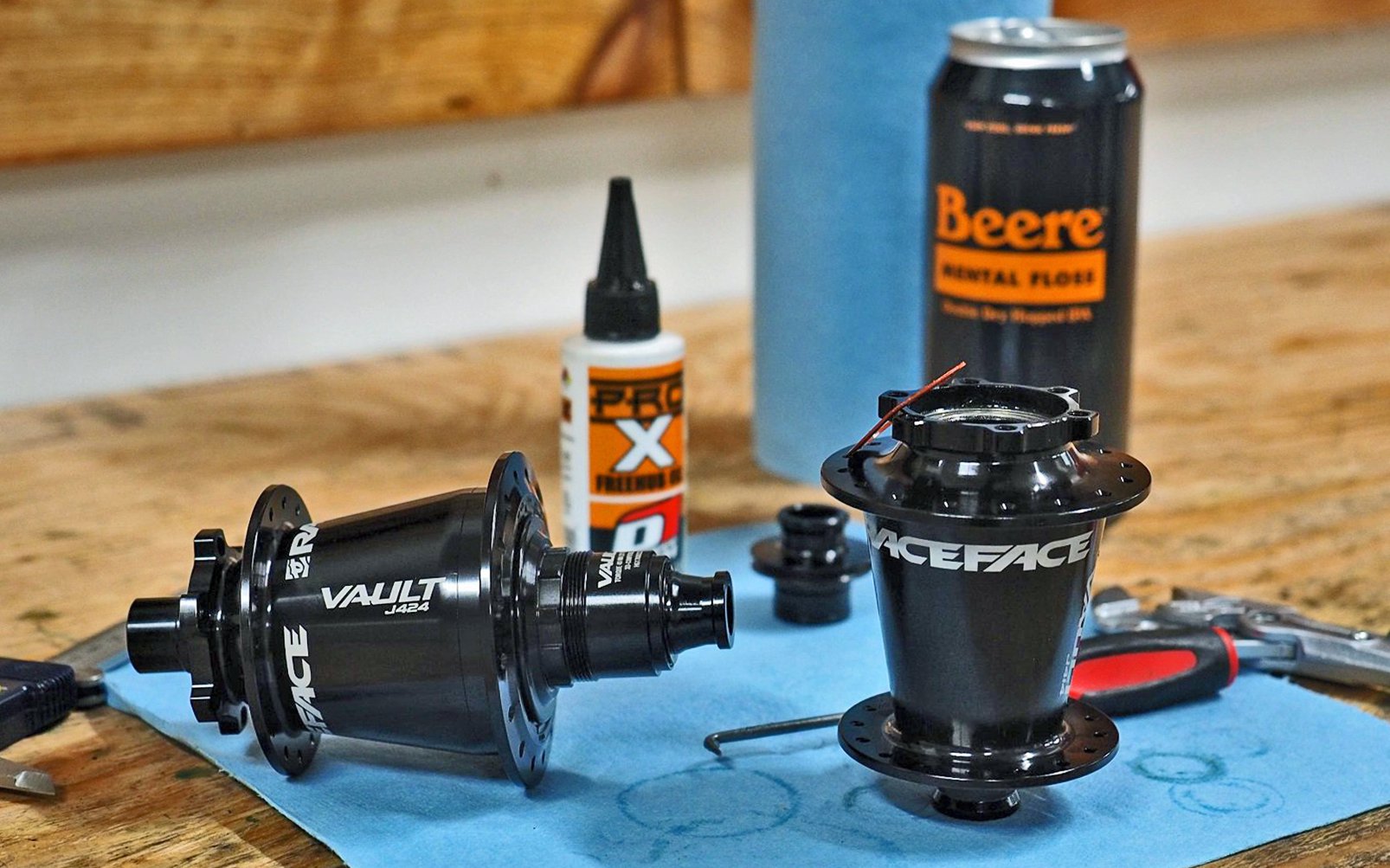 Teardown | First Impressions
Race Face Vault Hubs Teardown
32...
The answer to the ultimate question of life, the universe, and everything. Okay, not so much. But at the very least it's the correct answer to the number of spokes that should be in a bicycle wheel. Sixteen per side. Sixty-four per set.  And thirty-two glorious blades of stainless steel wire unspooled, straightened, cut, formed, butted, bent and finally rolled for threads. 
Fine, twenty-eight spokes are great too. And yes, carbon rims open up different possibilities for lacing. Maybe aggressive 29" wheels should go back to the thirty-six spokes that used to be fairly standard with DH wheels. But, the fact is that wheels with thirty-two j-bend spokes won the war of popular opinion a long time ago and since then their hegemony is being constantly eroded by efforts to save weight and cost. 
Me, I'll take thirty-two of Cupid's stainless j-bend arrows lovingly laced three-cross into a rim of my choice any day. And friends, I know I'm not the only one. Race Face had many asks, internally and externally, to produce the direct pull hub from their Next R, Turbine R, and Atlas wheels as a stand-alone j-bend product. 
That hub is now the 32h Vault*. 
*which is also available in 28h drilling
Race Face uses a unique six pawl inverted driver. With two teeth per pawl hitting the 60-tooth driver for 120-points of engagement, it delivers a tight 3° of rotation between bite points. The hubs are available in every possible configuration except Super Boost. You can run the standard 157x12mm version of the Vault on your Pivot Switchblade or Knolly Fugitive but then you aren't reaping all those massive stiffness gains. 
So to sum that up:
Vault front hubs are available in: 15x100, 15x100 Torque Cap, 15x110 (Boost), 15x110 Torque Cap, 20x110 (OG), 20x110 (Boost, and the lowly 9x100 QR. 
Vault rear hubs are available in: 12x135, 12x142, 12x148 (Boost), 12x150, 12x157 (OG), and even 10x135 QR.There is some interchangeability of axles - for example, the Torque Cap hubs use the same shells as the 10x135, 12x135, and 12x142 rear hubs - and I will have a complete break down of swap-ability for my review. 
Wheel Build
Technically Vault flanges are sized so one spoke size can be used both front and rear assuming the same rim ERD. In my case, laced 3-cross with into a pair of Race Face ARC 30 rims, the magic single number would be 289mm. There are lots of shops in town with spoke cutters and I will get a couple of 289mm spokes cut as spares at some point, but in the meantime, these wheels each have 16x 288mm and 16 x 290mm spokes. I prefer brass nipples of the non-boring variety so it's TLC Brass nipples throughout. 
I do most my own work on bikes, but I'm not confident enough in my wheel building to 'test' a set of wheels I've built. This pair was built up by my friend Jessica, an instructor with Bikeroom and the wrench at Essential Cycles. 
I prefer a three-cross lacing pattern, particularly for aluminum 29'er rims. On the trail this reduced wind-up when accelerating and anecdotally my rims last longer laced this way. I run fairly big tires (minimum 2.35") so I'm not convinced that spoke lacing (two-cross vs three-cross vs some combination) is making a notable difference to compliance on the trail but if this was a road wheelset I'd say the three-cross is the best balance of lateral, vertical, and torsional rigidity. 
Seals, Seals, Seals
Jeff and I have torn down quite a few hubs in the name of science. Well, at the very least in the name of having a good excuse to drink some beers on a work night. They all employ some variety of shields and seals to keep lube in, the elements out, and to hopefully accomplish both goals without introducing a ton a drag.
From lip seals on the end caps to the large seals protecting the inverted 6-pawl driver, Race Face has certainly gone out of their way to rubberize the Vault hubs. Drag is a non-issue out of the box and for the long-term review I'll be checking in on ingress and efficiency.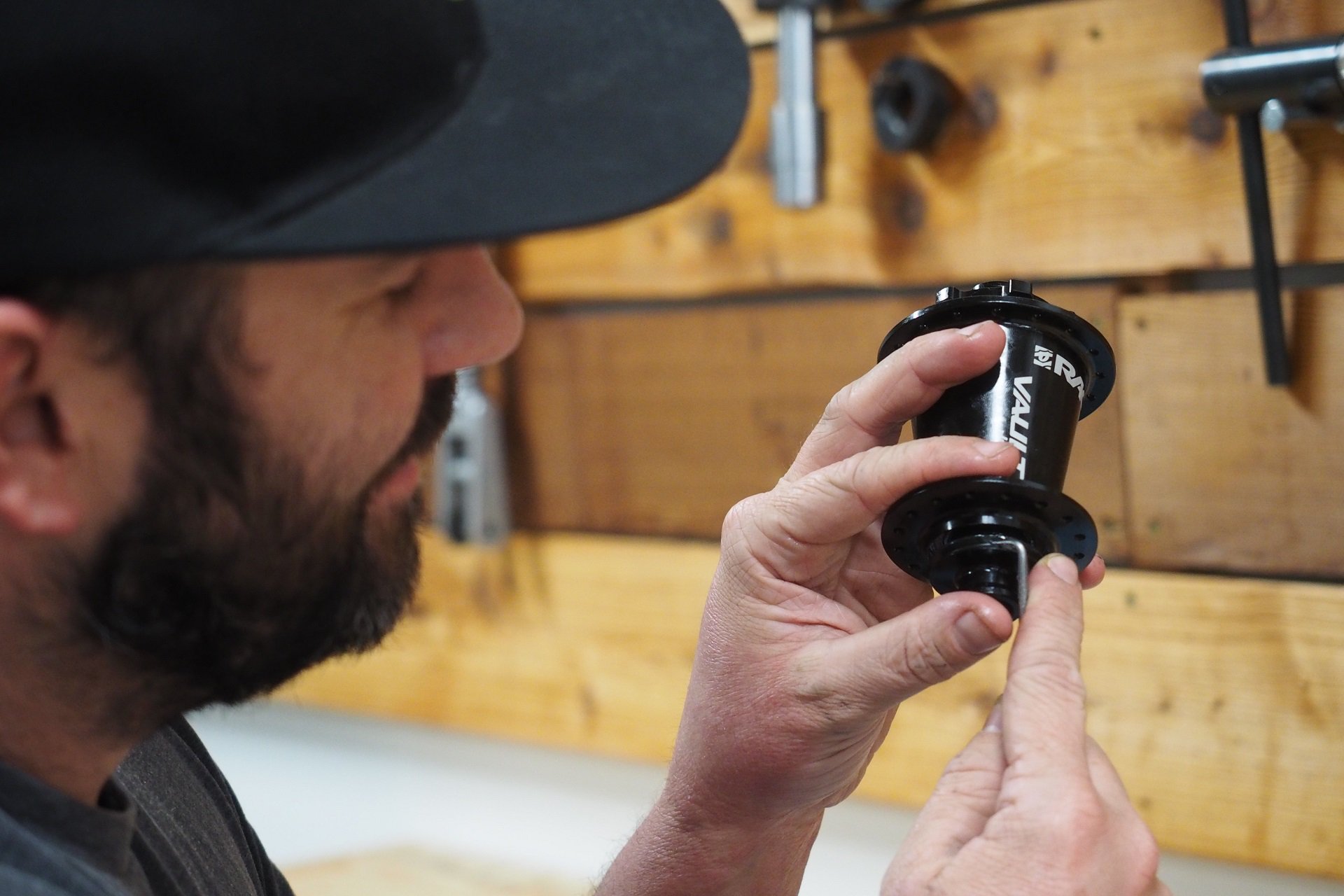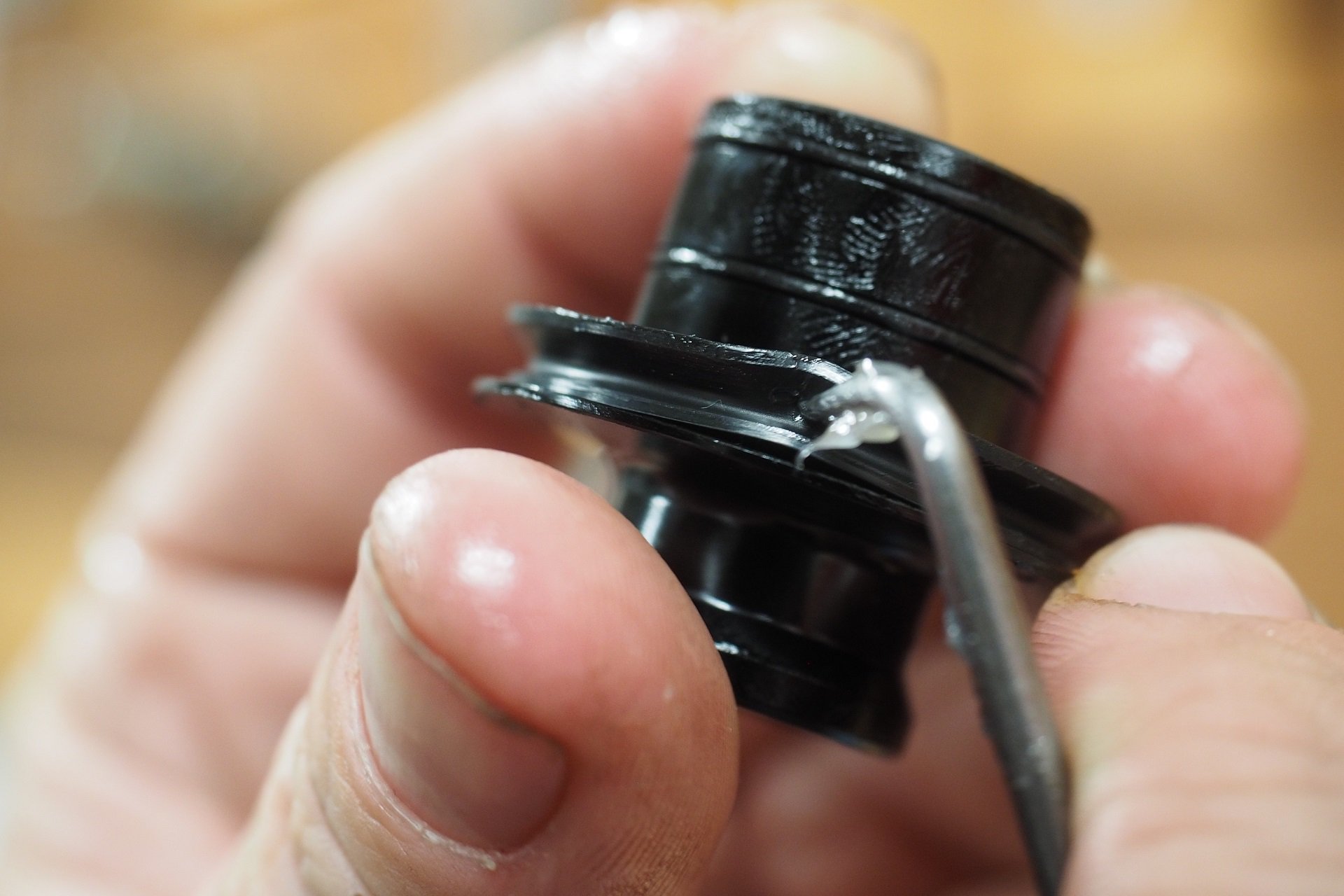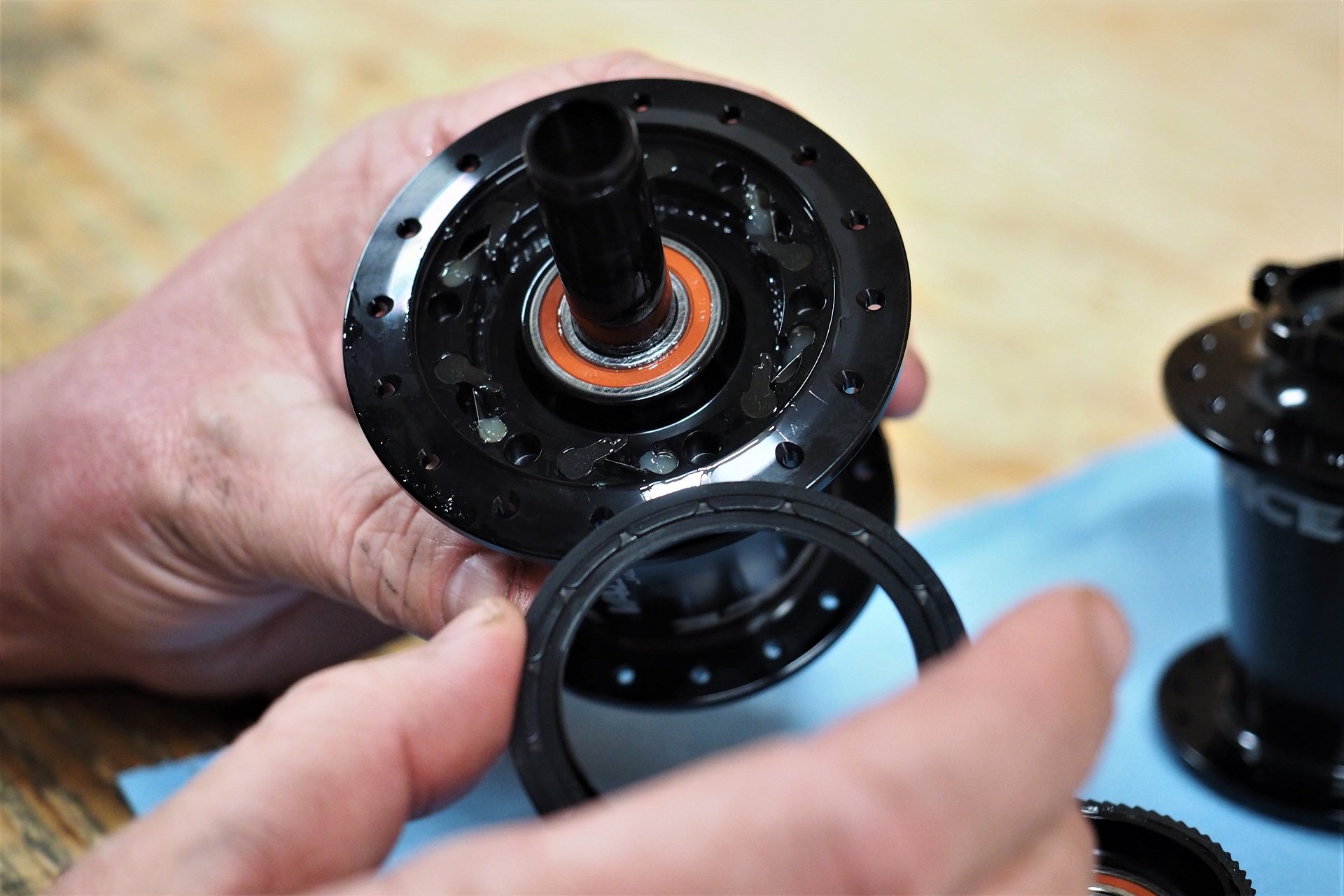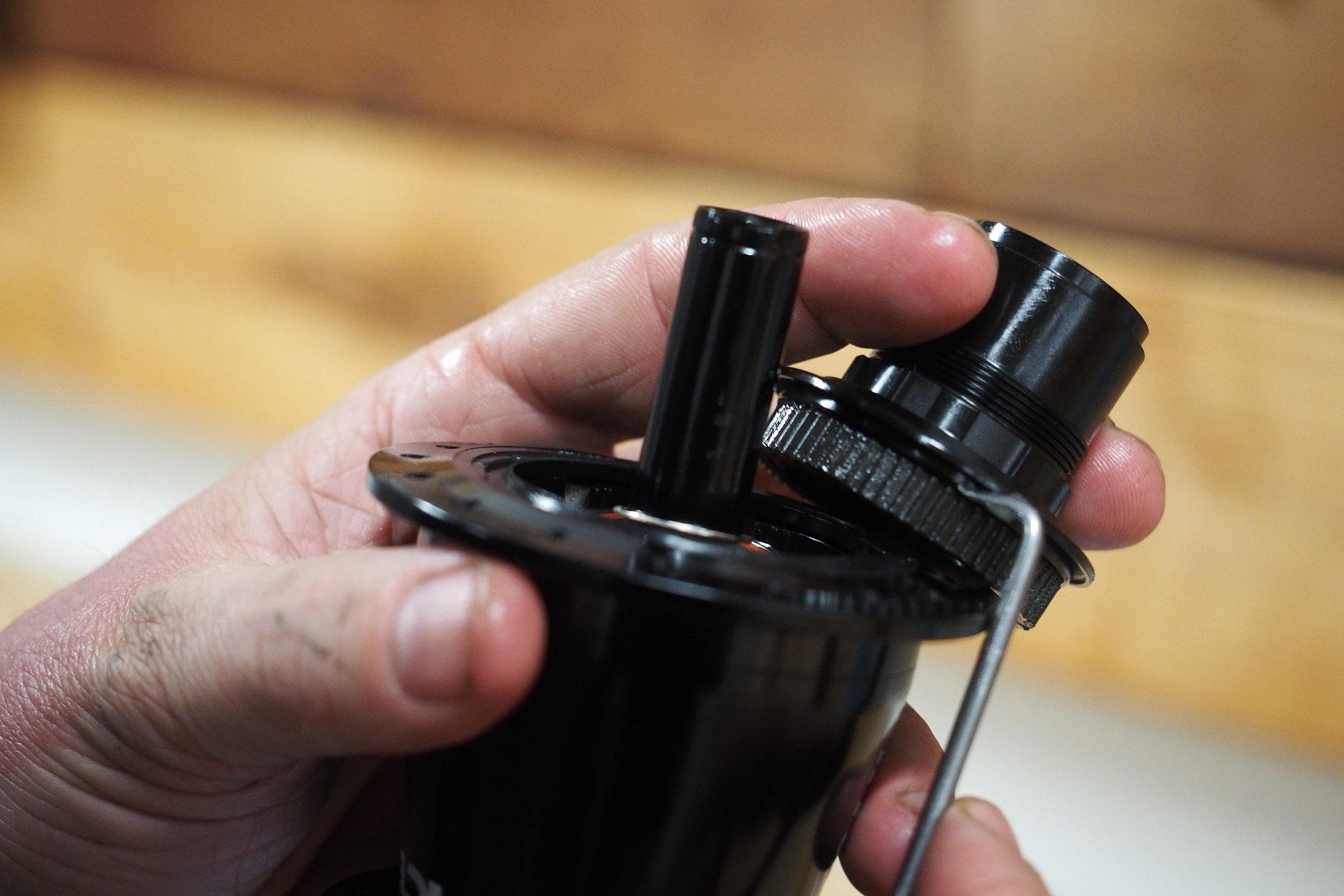 Basic Service
The Vault's bearings are well lubricated and the factory grease is thick enough that I think it will do a good job while at the same time the bearings spin with little effort. 
If I am going to quibble, aside from Chris King making their own bearings, the nicest I've come across are the Japanese-made EZO bearings that come stock in Project 321 hubs. At 350 USD for the rear hub and keeping the SKUs tight by offering the Henry Ford color options, I'd love to see a premium INA or EZO bearing equipped here. 
I've been mainly riding a silent True Precision Stealth hub and a very quiet Project 321 hub* so the first ride on the Vault all I could hear was the freehub buzzing. As with the P321 and my Industry-Nine, I ended up slurrying a little bit of Slickoleum with the freehub lube just to quiet things down a touch. 
*Long term review coming soon
Front Hub
I've long been of the opinion that a front hub is a front hub but I have a thing about hubs matching. I've happily owned bikes that use two different wheel sizes, alt-bars, and Plus front tires with regular rear tires and none of that business bothers me. But hubs? Let me tell you... If this isn't a concern for you, it's easy to match a black  rear hub with something cheap and basic. While the Vault front hub is a stylistic match, it's a bit overpriced at 175 USD. 
First Rides
I love silent hubs, but it didn't take me long to adapt to the hungry high pitched whine that chases me down the trail with the Vault. In order to acclimatize I removed the silent hub from my single speed and so every ride lately has included a symphony. Now that the trails are busy it's nice that other users are alerted to my presence. Running silent there is the odd time folks are surprised to see me. With the Vault, even trail runners with their headphones in and Elton John CRANKED to the MAX know when I'm coasting. It's cool man, I love I'm Still Standing too. I am a little concerned what that's doing to your hearing though. Huh? No, it's all good I didn't say anything. 
At this point, I can say the hubs look great, roll great, come apart easily for service and look to be well sealed. I like my rear hub to engage as quickly as possible and 120-point is close enough to instant to be perfect for me. 

Vaults sell for 350 USD for the rear and 175 USD which makes them towards the less expensive end of high-performance hubs, depending on how you define the category. 
For more information on spec options please check out the Vault hubs on Race Face's website here. I'll be back with a full review once I have enough hours on the hubs to justify it.