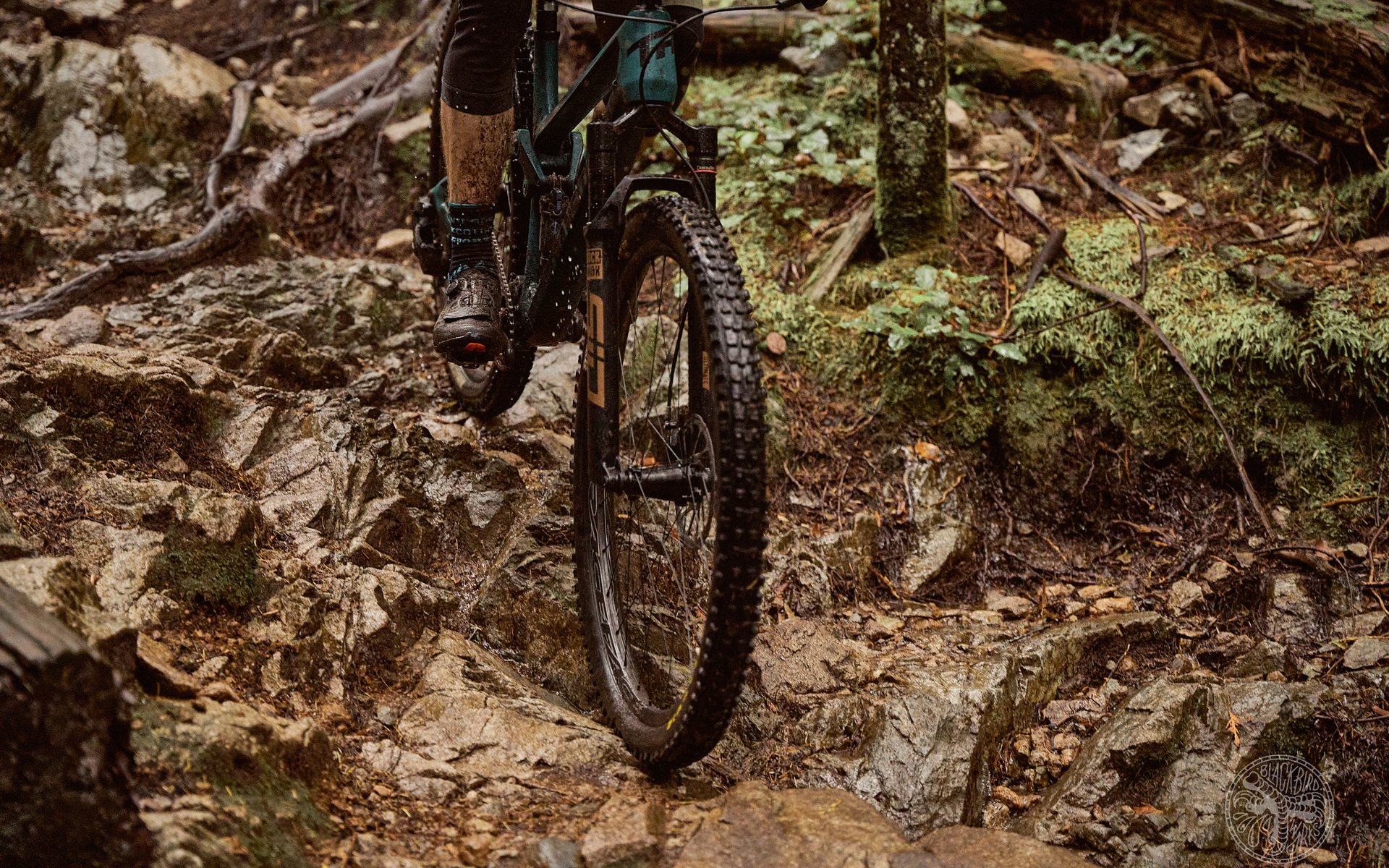 REVIEW
Race Face Next SL Wheelset
Reviewing product doesn't seem all that complicated from the outside, "You get loaner stuff to thrash, and just slap some words on a page about it." While that's certainly not incorrect, it glosses over a bit of the subtlety and challenge; even if I really love a product, I have to figure out what I like about it, why I like it, figure out who else might feel the same, and translate all that into words that are succinct, hopefully enlightening, and possibly entertaining. Sometimes the cursor blinks for a long time.
Race Face describes their Next SL wheelset as, "Taking trail riding to the next level, the NEXT SL wheelset is lightweight for XC hammering, yet wide and burly enough for full confidence on that spicy line choice." Someone at NSMB HQ noticed this description seems to fit my current parts test mule, the Transition Spur, to a T.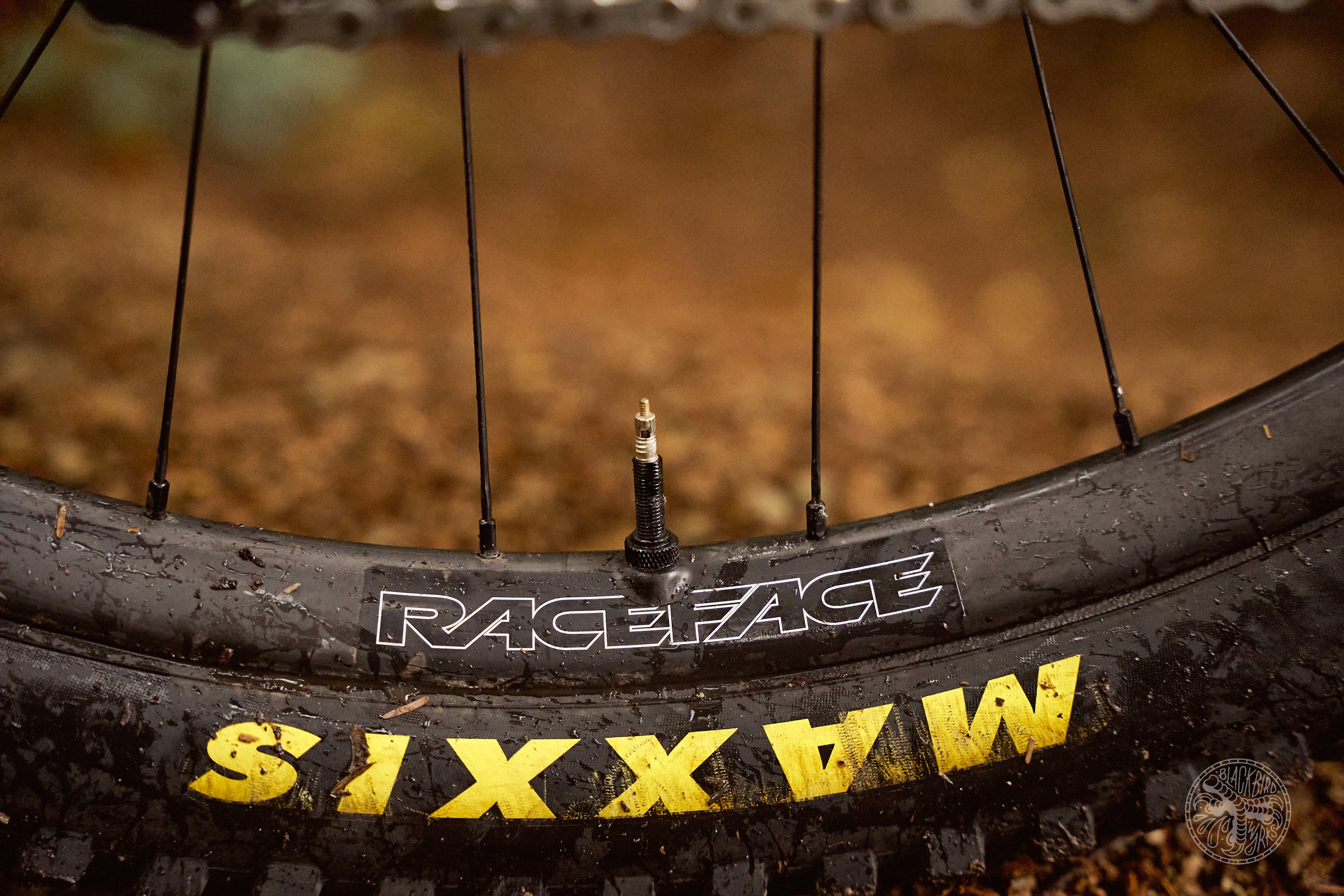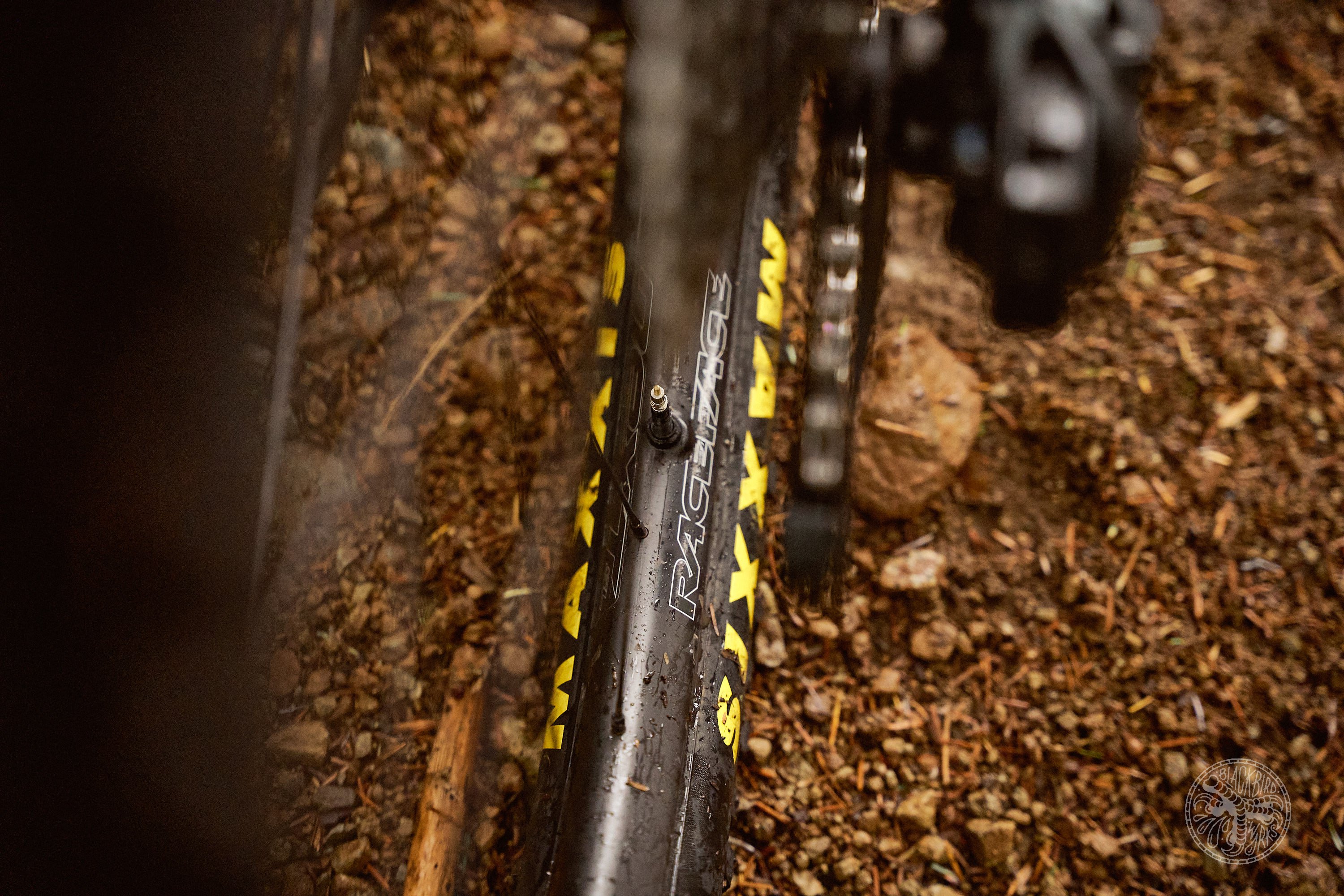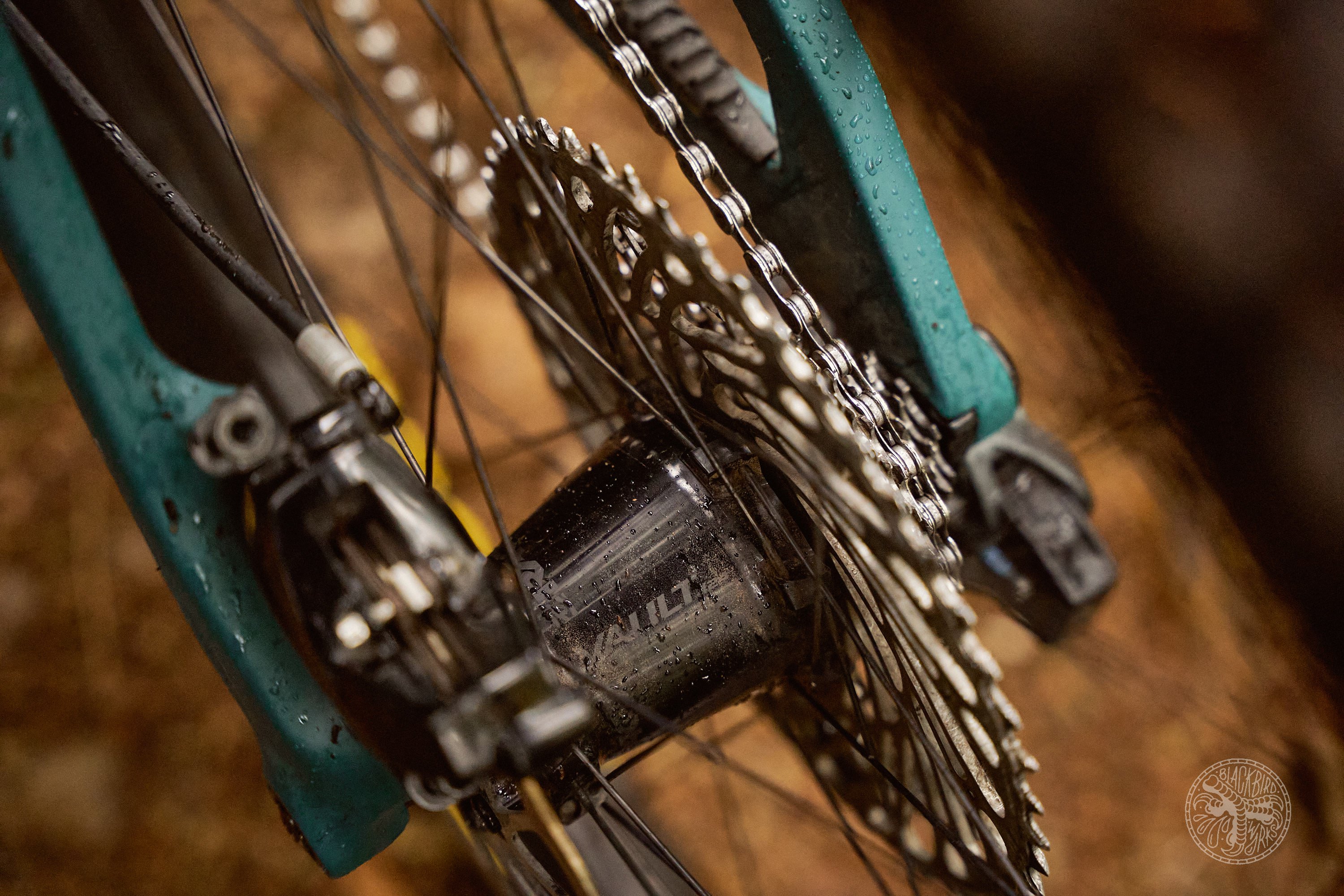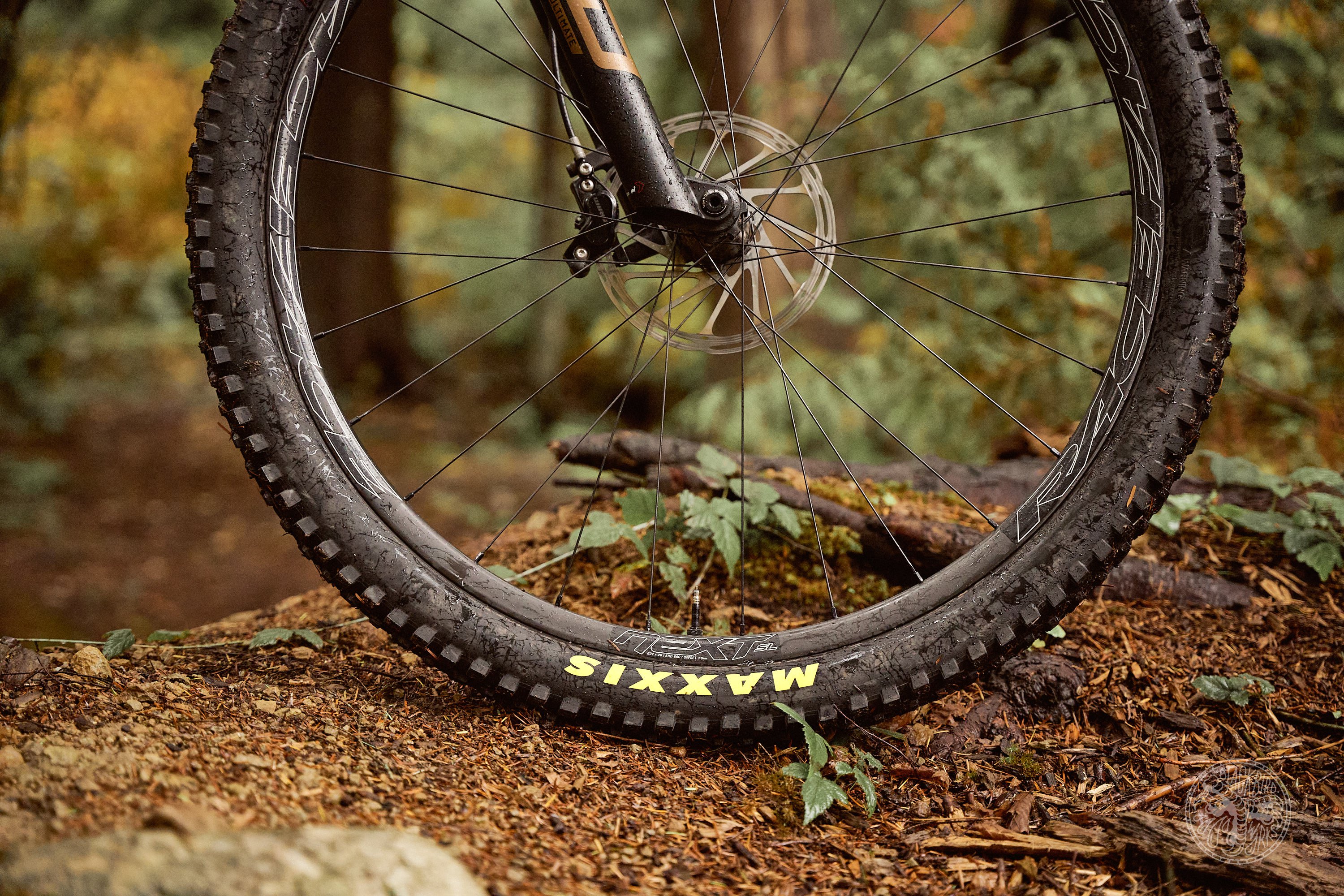 The Next SL wheels have been exclusively on the Spur, and its been mostly a positive experience (more on the "mostly" in a bit…). They arrived just in time as the stock DT Swiss wheelset was starting to get tired: dented, hard to keep straight, and sometimes you just want something to keep a bike fresh and exciting.
They're exactly what a lot of folks might be looking for as an upgrade for Spur-like bikes; relatively light, relatively high engagement hub, not-too-wide-but-not-XC-narrow, and a price tag a bit over $2,200 CAD.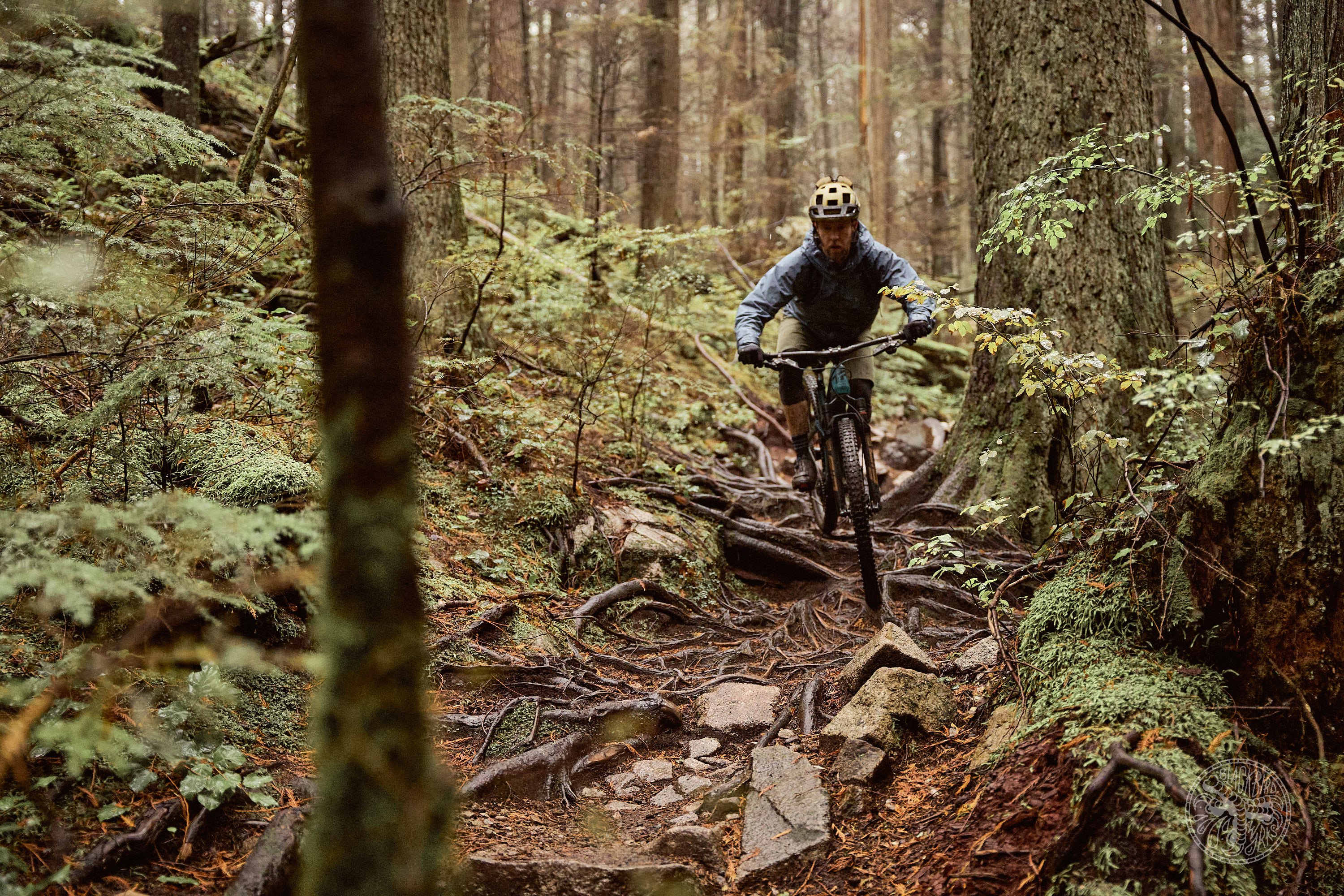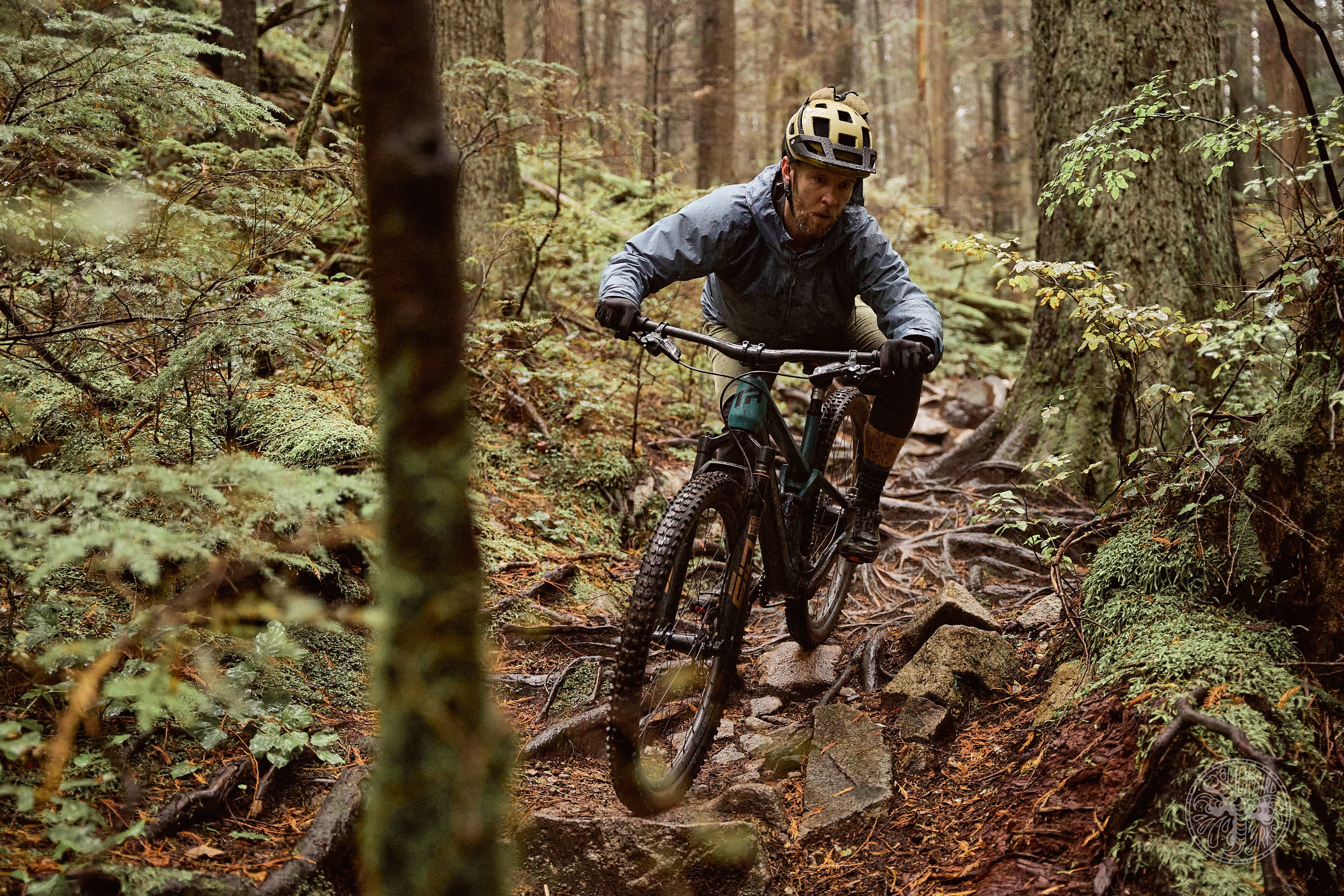 The Next SL wheels are built around Race Face's Vault hubs – reviewed in J-bend form by Andrew Major – in a 28 spoke, straight pull, three cross configuration. Spoke holes are offset in an asymmetric rim profile. This enables even tension, and all spokes are the same length. Five spares are included (similar to the alloy Turbine R wheelset review). I've broken zero spokes over about 14 months of riding. Everything ships ready for tubeless with valve stems installed, and high quality rim tape I'm impressed with.
Installation included swapping the freehub and endcap, a simple pull off, push on operation. Through the course of the review period, I've had a fair number of tires on and off and results have been mixed. Roughly 50% of installations have been successful with my old Pedro's floor pump, while the rest have required assistance from a compressor to get seated. Its been mostly Maxxis tires – Cam recently handed off a fresh set of Vittoria "DOWN-COUNTRY" tires for review which mounted up with no compressor.
Given the slightly narrower nature of the Next SL wheels, it's no surprise that tires sized 2.5" or above come out with a very round profile; 2.3" and 2.4" tires are a better match.
Riding the NextSL wheelset hasn't been groundbreaking. Everything has been as you'd expect from a premium XC/Trail wheelset coming in at under 1600 grams- they feel spritely with good acceleration, hold lines well, and don't transmit unwanted trail noise or chatter through.
The most noticeable differences over the stock DT Swiss alloy wheelset were under hard cornering, where there's some lateral stiffness gains to be felt, and the increased rear hub engagement. I did experience some of the freehub noises described by Trevor, but there have been no issues beyond the occasional noise. Some folks are ambivalent, but for me the higher engagement of the Vault greehub over the 36 tooth star ratchet in the stock wheelset is a big improvement.
This is when product review gets hard; I broke a rim. And not, "oh I think that's a crack, maybe I should replace it", but "walk out carrying your bike because it won't roll through the frame anymore". As a reviewer, I have to critically think about where the fault lies; is this a product failure, or rider failure. What happened?

The Transition Spur is a sprightly bike that carries speed very well on undulating terrain - I covered this in my reviews. And whether the terrain is steep or undulating, the Shore tends to be covered in rocks and roots. Speed, lack of bike weight, and poppy progressive suspension leads to lots of trail pulls and in one case for me, I pulled off a rootball on a moderate descent and landed squarely on top of the bread-loaf sized rock I'd been aiming for the back of. I was about six inches short of the two bike lengths I needed. Bang. At the time, I had an EXO Rekon mounted, no inserts, and somewhere around 25 PSI. The rim failed on the short side of the asymmetric profile, where stress would be concentrated.


So JRA, right? Product failure. Not so fast, I think I'm going to have to take some blame here; I don't think I fully used these wheels as intended. I've hammered on them in very unforgiving terrain, on light tires with no inserts, and more or less ridden like a hoon, not an XC racer looking to get more aggressive.

Overall, I think I apportion blame here 60% rider, maybe more. Throughout the test, I looked to push these wheels. It's not that I was intentionally coming up short, but I had built confidence in the package to a level where I wasn't worried about coming up short. I'd wager an alloy rim also would have been dented beyond repair in the same situation.

The good news is this whole wheel was replaced under warranty, and I've been happily rolling on the new rear for an additional 6 months with no changes to riding style, tires, or tire pressures and it's been trouble free.
So I hear you asking: why would I buy these? What's the value proposition here? If the ride quality isn't significantly different, what's the point of carbon?

Carbon wheels may seem like the expensive option, but if you're hard on wheels I'd argue they're the value conscious choice. If you're replacing hoops (often rears) with any regularity, it doesn't take too long for the ongoing cost of rims+rebuilds to mean you're out of pocket for more than the cost of carbon. On my personal bikes, I've been running carbon wheels exclusively for several years. If it weren't for review bikes with alloy wheels, I'd sell my truing stand; not only have I not rebuilt a wheel in eons, but there's almost no need to true carbon - they just stay straight and round. Should you break a rim (as I did), most carbon wheels are covered under solid warranty or crash replacement these days; the same cannot be said for mangled alloy.

I think the Next SL wheelset customer is weight conscious but not overly so and has a bike on the XC end of Trail that they want to upgrade a tired wheelset on; I'd be cross shopping with the Santa Cruz Reserve 28 or 30SL, and We Are One Revive or Faction. Despite breaking a rim during the test, I have no qualms about continuing to run this wheelset; if something else happens I'll update the piece here.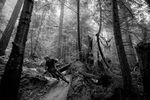 Cooper Quinn
Size medium millennial.
Reformed downhiller, now rides all the bikes.