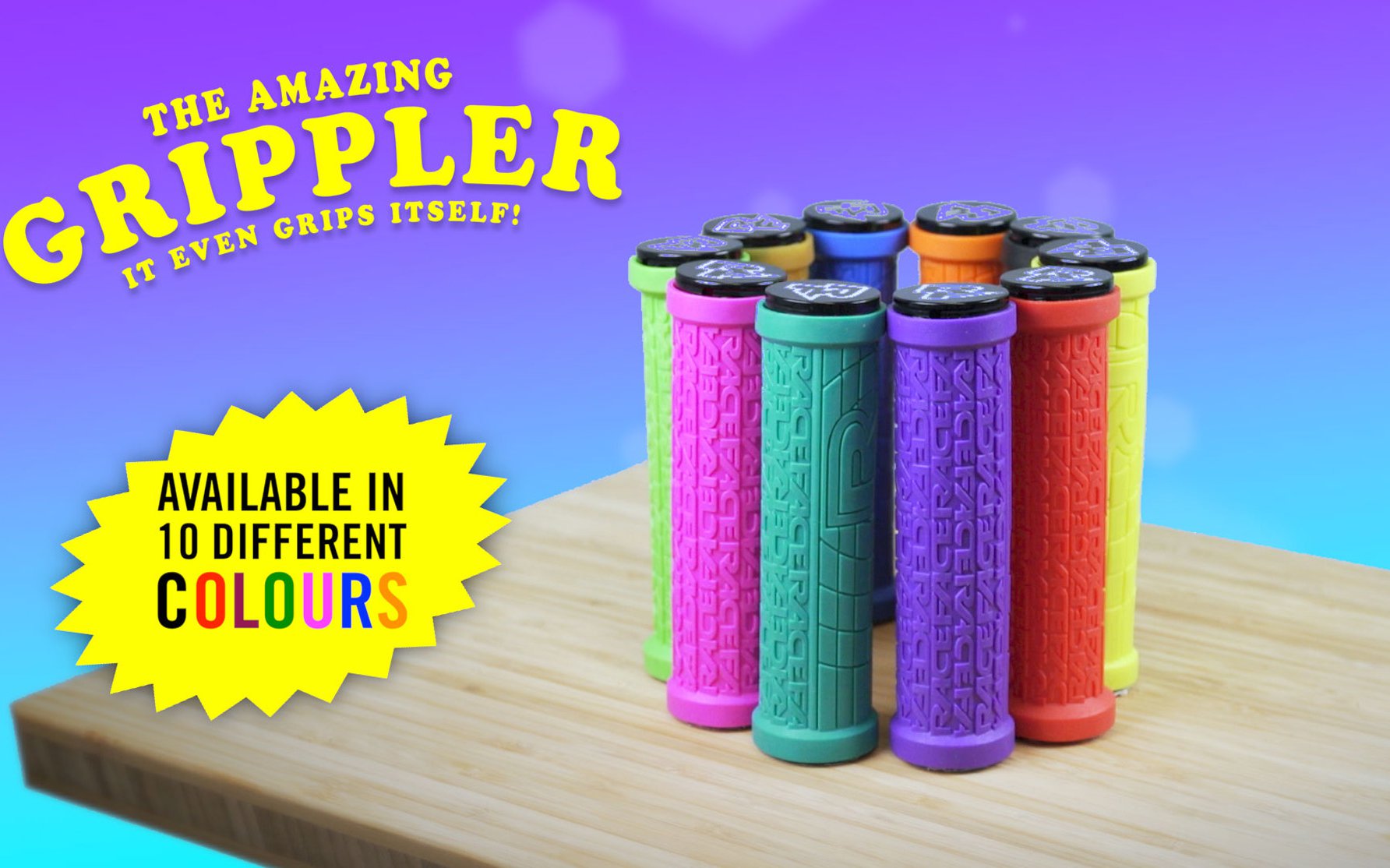 PRESS RELEASE
Race Face Introduces the Amazing Grippler
Normally the release of a new set of grips isn't much to write home about, but the time and effort by Race Face to put together a truly fantastic (and terribly cheesy) product launch for their new Grippler grips is too good to pass up. Grab your Snuggie, blend yourself a beverage in your Magic Bullet, and settle in for some infomercial goodness.
---
Have you struggled with complicated hand/bar interfaces? Do you search for long-lasting grip solutions? Is life just too hard? Well, worry no more! From the Grasp Development Labs at Race Face comes The Grippler! 
Grippler gives you the moisture-shedding, long gripping sensation you crave, with the hard wearing resilience you expect from Race Face.
Our proprietary compound feels great with both gloves and bare hands – and with ramped grip profile on finger-side plus varied grip depth on palm-side, Grippler will bring you to a higher level of "digit"ization. 
Available in 10 colors, and two diameters, the Grippler surpasses industry standards for gripabilty
And now with Double Lock Ons the Grippler even grips itself. Get a grip, with the Grippler.
Specs: 
• BUILT FOR: XC/AM/DH
• DIAMETER: 30mm / 33mm
• WEIGHT: 108 grams (pair) / 136 grams (pair)
• COLOURS: Black, Orange, Turquoise, Red, Green, Blue, Purple, Pink, Yellow, Gum
• MSRP: $29.99 USD