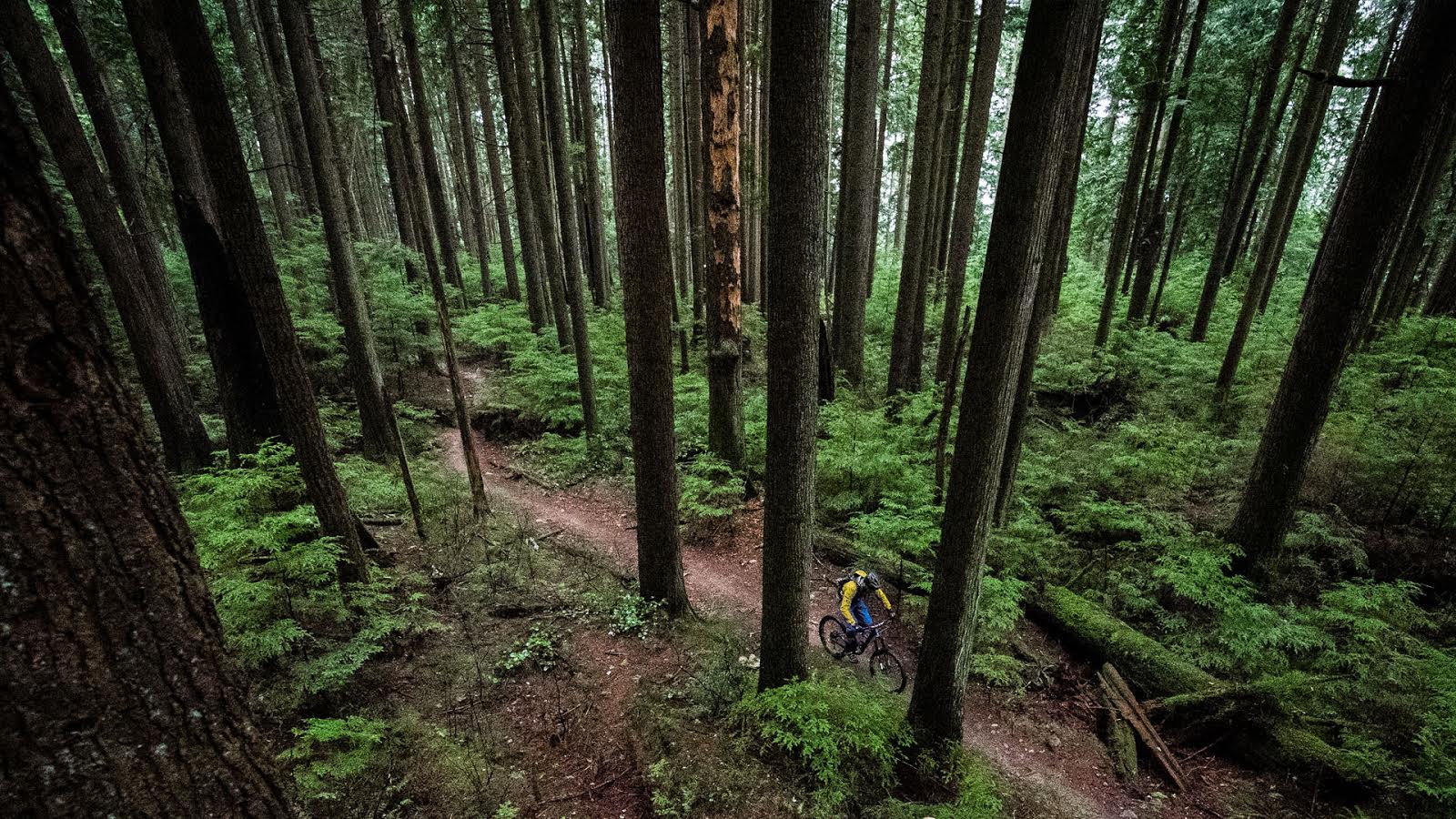 Race Face Half Nelson Grips: Reviewed
Grips are something that go largely unnoticed on most peoples bikes. While we all have our preferences, they are generally black, no one gets a boner over them, and no internet wars have ever been waged over which grips are on your bike. Though to be fair, colour accessories can be almost as important a consideration as wheel size. For those people Race Face offers the the Half Nelson in 9 colours!
When you are putting florescent green grips on your bike you are practically screaming at people that you care about the sex appeal of your ride. With that in mind I went all in and added a pair of purple bar ends, straight dance floor baller. Race Face provides black bar ends.
With a firm yet tacky feel to them, and the classic Race Face topo graphics which act as moisture channels, the Half Nelsons maintain a secure feel in both dry and wet conditions. I have gone a few ways with grips over the years. When I was working labour jobs with hands a lot more than I do now, I liked thicker grips. But as the grunt labour scaled back and the feeling started to come back to my hands I moved to thinner grips. These grip are on the thin side of what I like, but still have some room to wear.
The Half Nelsons mount up with a single sided lock on with a 3mm allen key, which resists rounding better then the smaller 2.5mm allen found on other grips I have used. With all the controls being squeezed onto bars these days, setting up your bars has become a dark art. For riders with small hands, reaching all of your buttons and levers can be a huge issue. The single lock makes it possible to cut some length off your grips, buying some much needed room on overly cluttered bars.
I was not sure what to do with the raised logo so I placed it between the first and second knuckle – which works well and gives them a bit of a thicker feel, but completely hides the logo from view.
I'm not one to rave about grips but I am loving the Half Nelsons. They have a great feel, offer easy customization and the colour options give you a nice way to add some cheap bling to your ride.
---
If you like 'em thin and sticky, the Half Nelson could be the ticket…