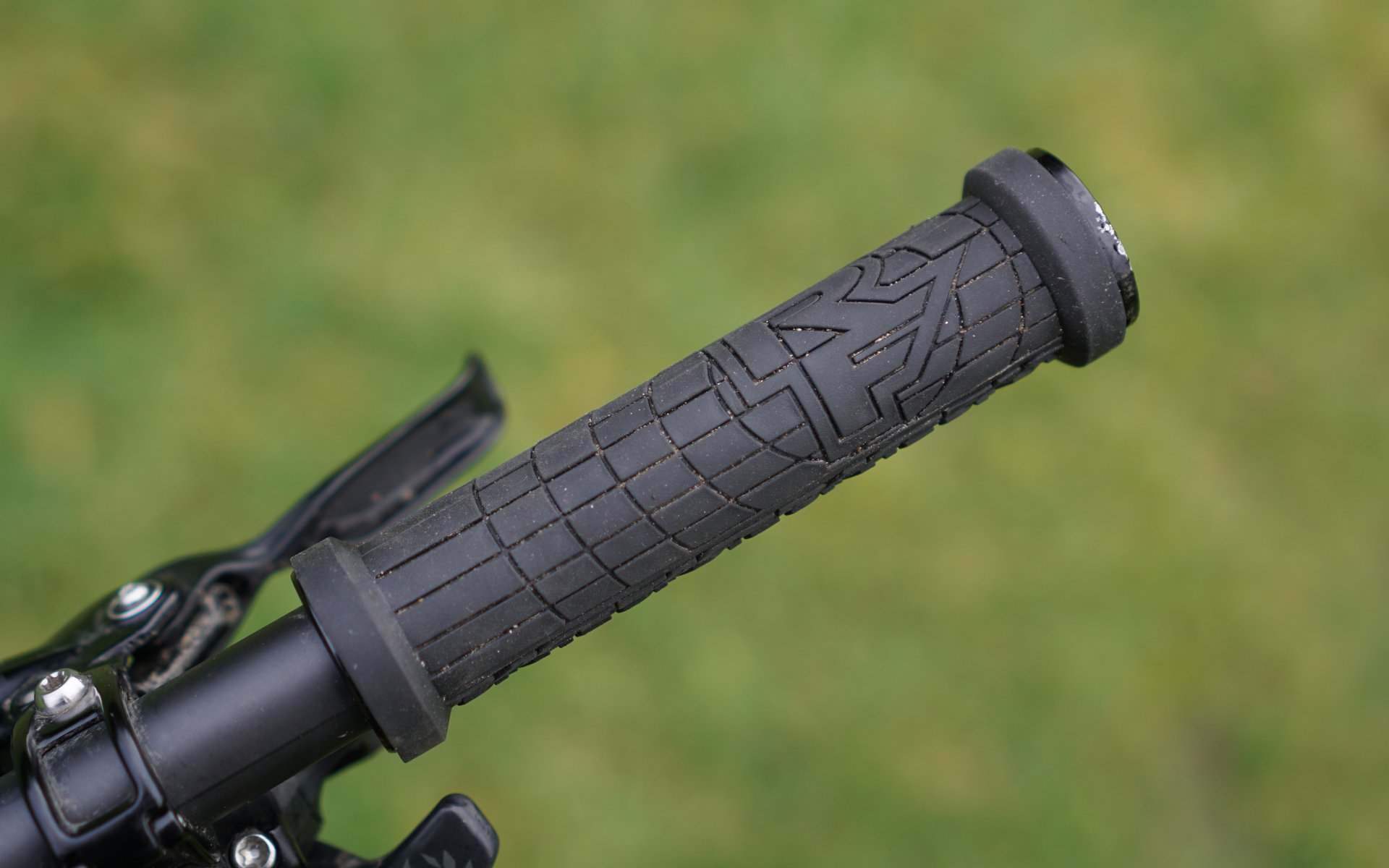 Two-Minute Review
Race Face Grippler... Grips
Introducing the Race Face Grippler. While we can all agree this might be the silliest name for a product this side of Boaty McBoatface, I thought the cohesive infomercial marketing scheme was hilarious. So kudos to Race Face for a good sense of humour. The Grippler comes in 10 fun colours and 2 diameters; 30mm and 33mm.
Is the Grippler actually any good as a grip, or just marketing fluff? I've been testing the 30mm diameter version in black to find out.
Installation of the Grippler was easy. I like that both clamp bolts point the same direction. I further like that the outer clamp has an integrated bar cap. I always hated those bar plugs you have to bash in to your bar, which are then a pain in the butt to remove when you take the grips off. Once installed, I like the feel of the Grippler. The smooth portion under the palm was comfy. I liked the ramped portion that was under the fingers, and these ramps did seem to improve traction. With these being thinner grips, they don't have much vibration isolation, which is to be expected. While these are fairly soft and sticky, there was no real wear of the grip over the test period. The rubber flaps over the bar clamps kept the heads of screws nice and clean, which made removal of the grips easy.
Ultimately I think the Grippler uses some of the best clamps in the business, and I liked the shape of the grip. The grip material seems well judged with a good balance of tackiness and durability. So while Race Face might have gone overboard on the marketing with the Grippler, its not to compensate for a crappy product. With a reasonable retail price of 30 USD I don't have any negative comments regarding the Grippler (besides the silly name), two happy thumbs up from me.