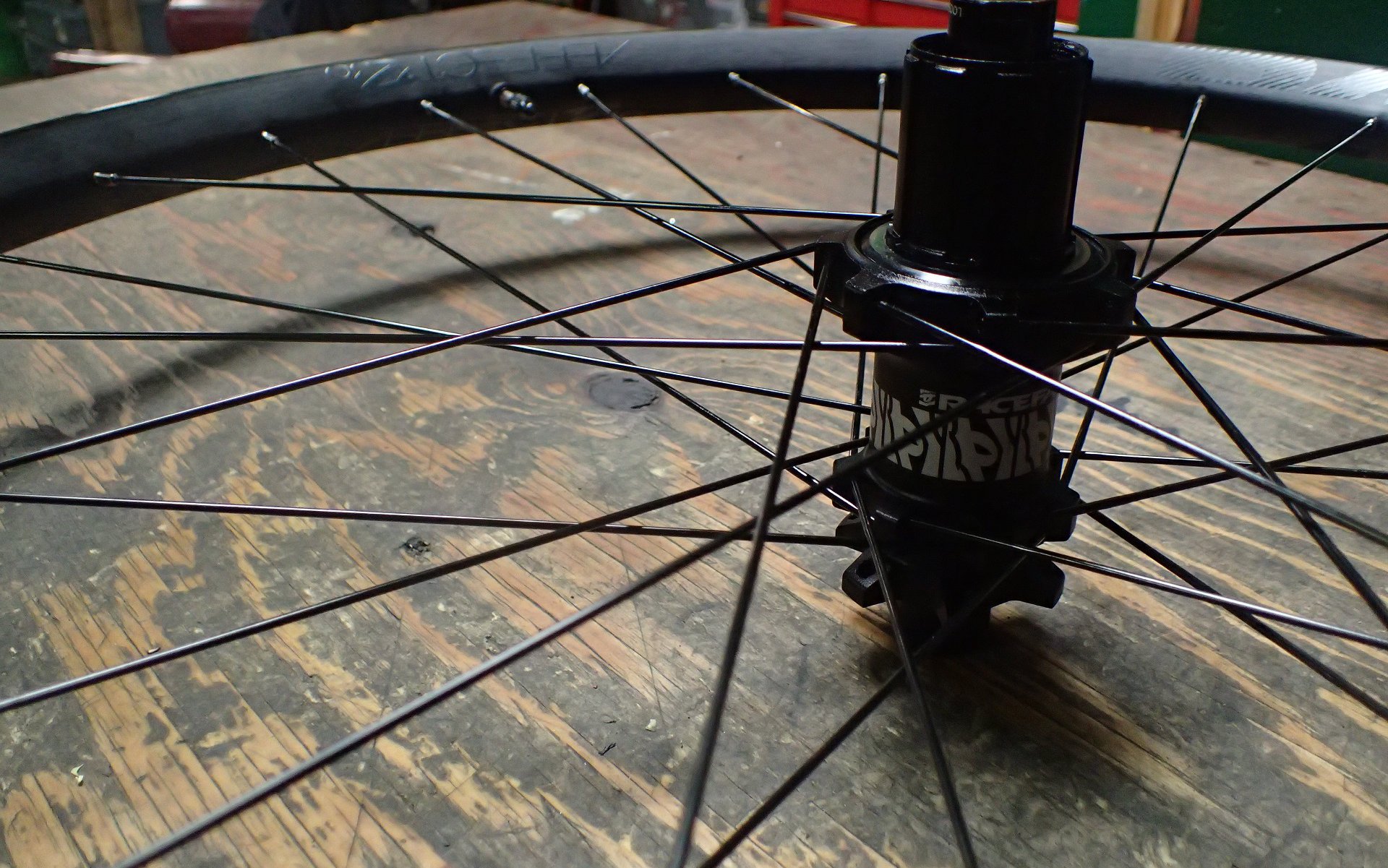 Review
Race Face Aeffect Wheels - Who Needs Carbon?
"They Owe Me Nothing"
With a street price touching down around $575 USD | $725 CAD I certainly wouldn't call Race Face's Aeffect R wheels cheap. That package, though!?
The excellent 30mm internal Race Face rims come with tubeless tape and valves pre-installed, the build quality is excellent, they've sourced a no-nonsense hubset and laced it up 3-cross, the system is highly adaptable and the wheels include extra spokes. Buck naked, the wheelset enters the ring a couple of empty beer cans over 1800 grams.
The Aeffect R wheels are relatively common as stock spec on aggressive mountain bikes that fall into the champagne-tastes-on-a-beer-budget category which gave me some unique insight. I know a few riders who have absolutely sh*t kicked these wheels. Two for way longer than this review period and one who rendered them square riding park & Enduro. 
Dents, flat spots, and broken spokes aside, when I took on this review they all said the same things: "Great wheels. They owe me nothing." 
I spend a lot of time thinking about product value and ways to measure it. Any time a component is terminal and a rider feels they've gotten excellent value despite having to purchase a replacement I think it's about as impressive a review as you can get. 
The Formula For Success
When you're selling a full wheelset for the price of a boutique hubset, something always has to give. In the case of hubs the classic rule of three - strong, light, cheap - is actually a rule of four since high-engagement is also of key importance. Pick any three?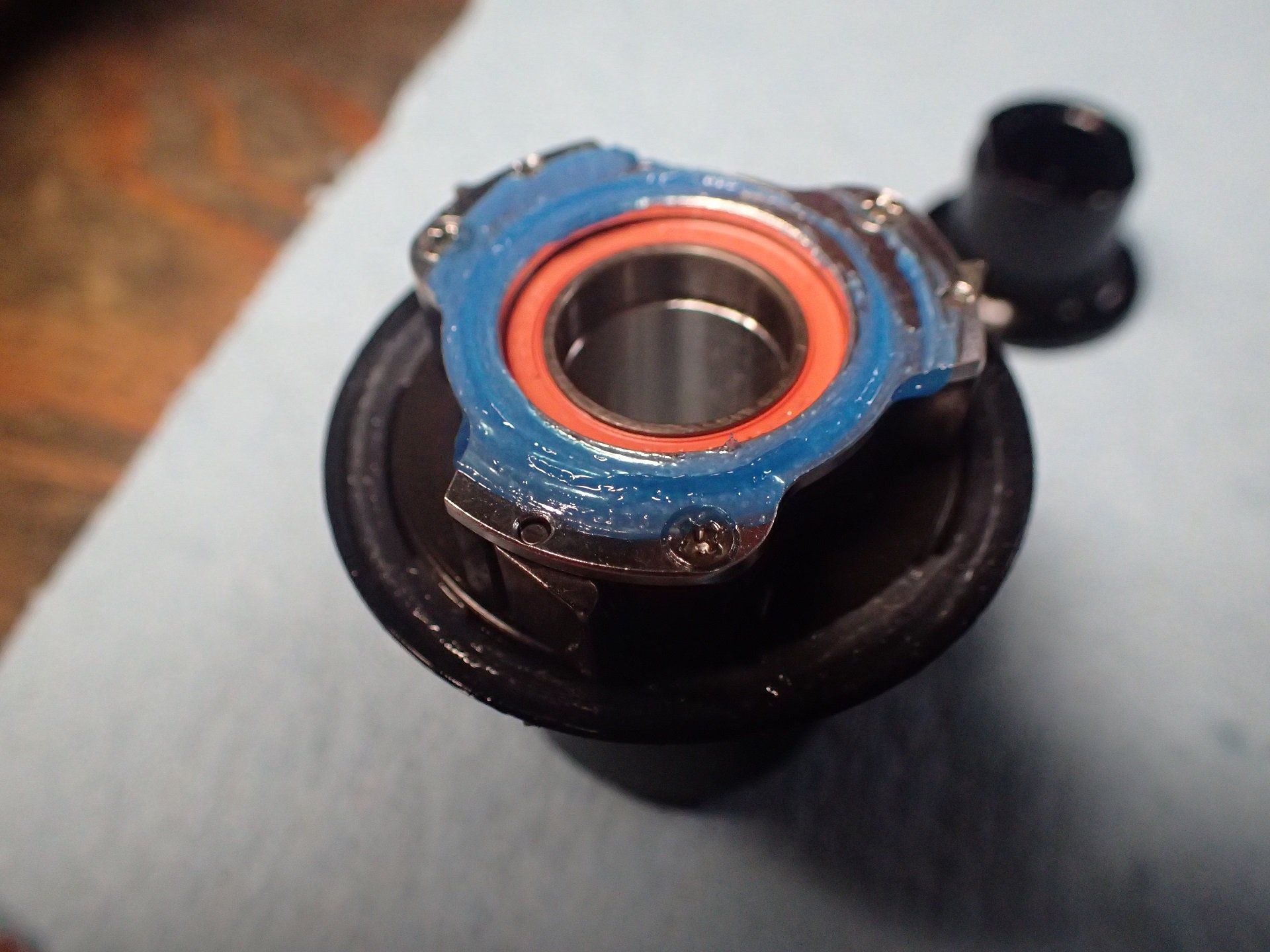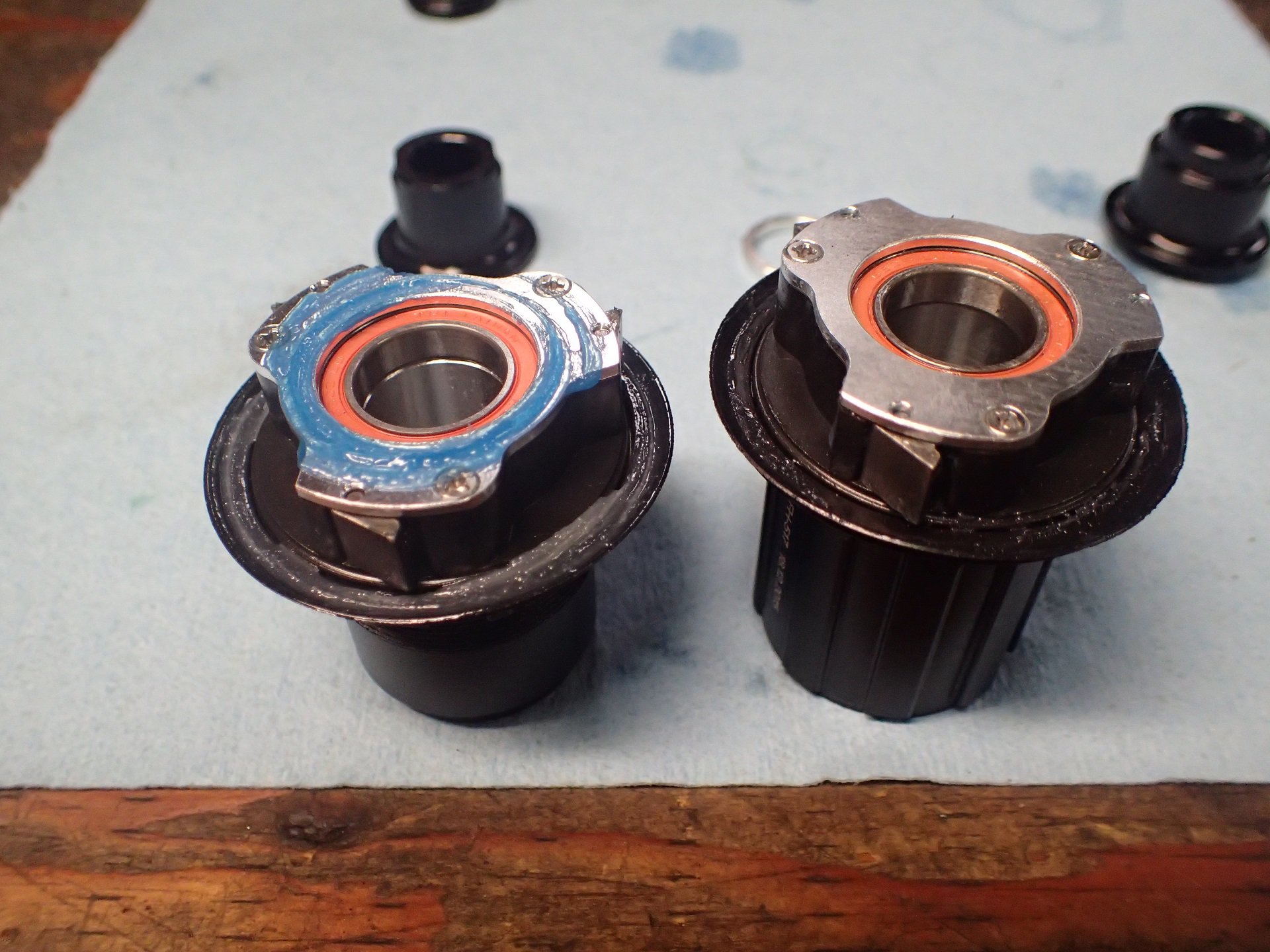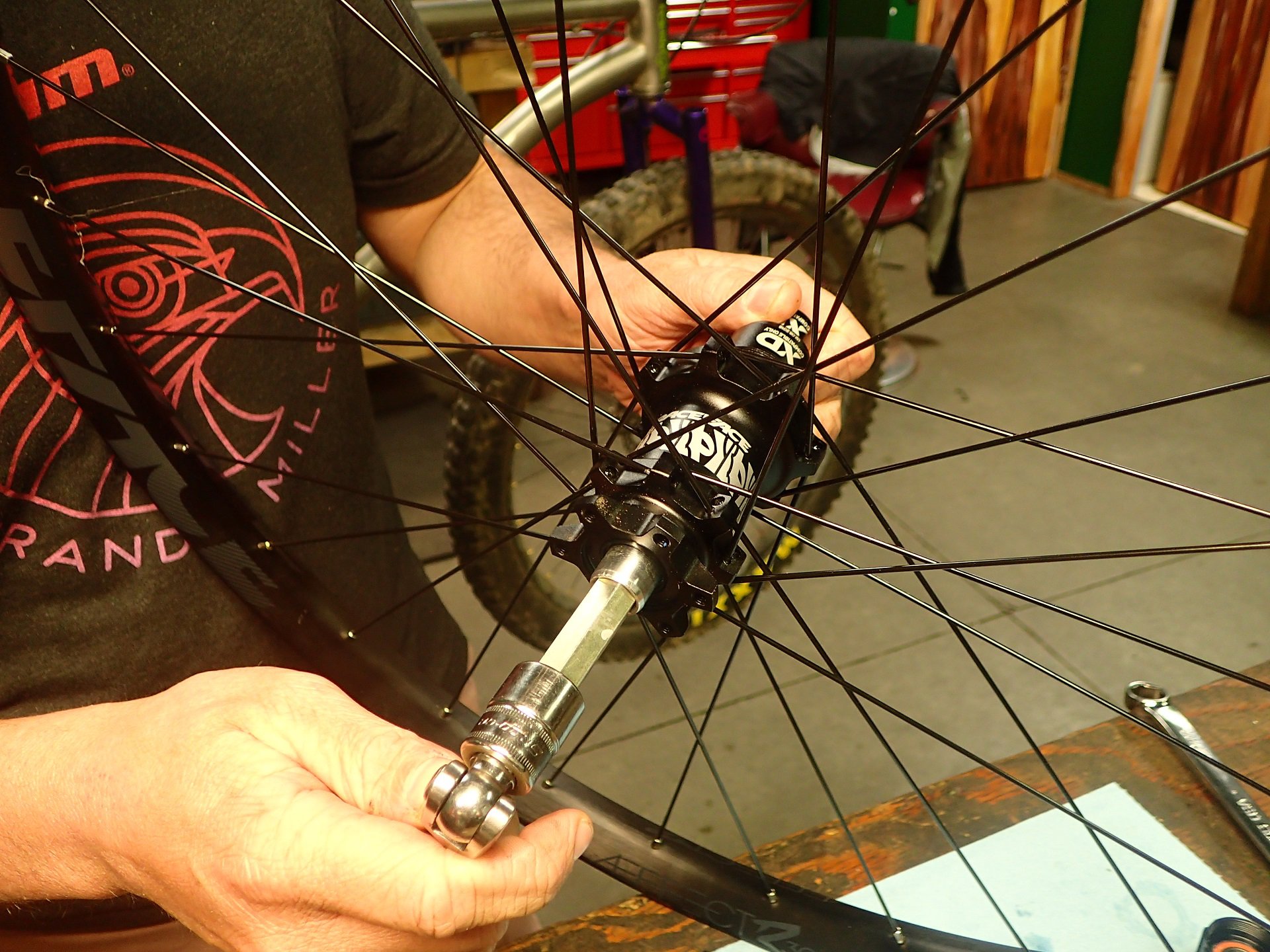 Race Face split the middle in all categories by choosing Formula's most reliable 3-pawl (9.2° engagement) freehub bodies with both XD and standard cassette mounting options. A decision was made to sacrifice weight in favour of durability via a removable plate that holds the pawls in place instead of relying solely on alignment. 
Lubrication was executed better than I have ever seen in a Formula hub. The bearings, axles, and interfaces were greased right out of the box and the hub-pawl interface was well lubricated.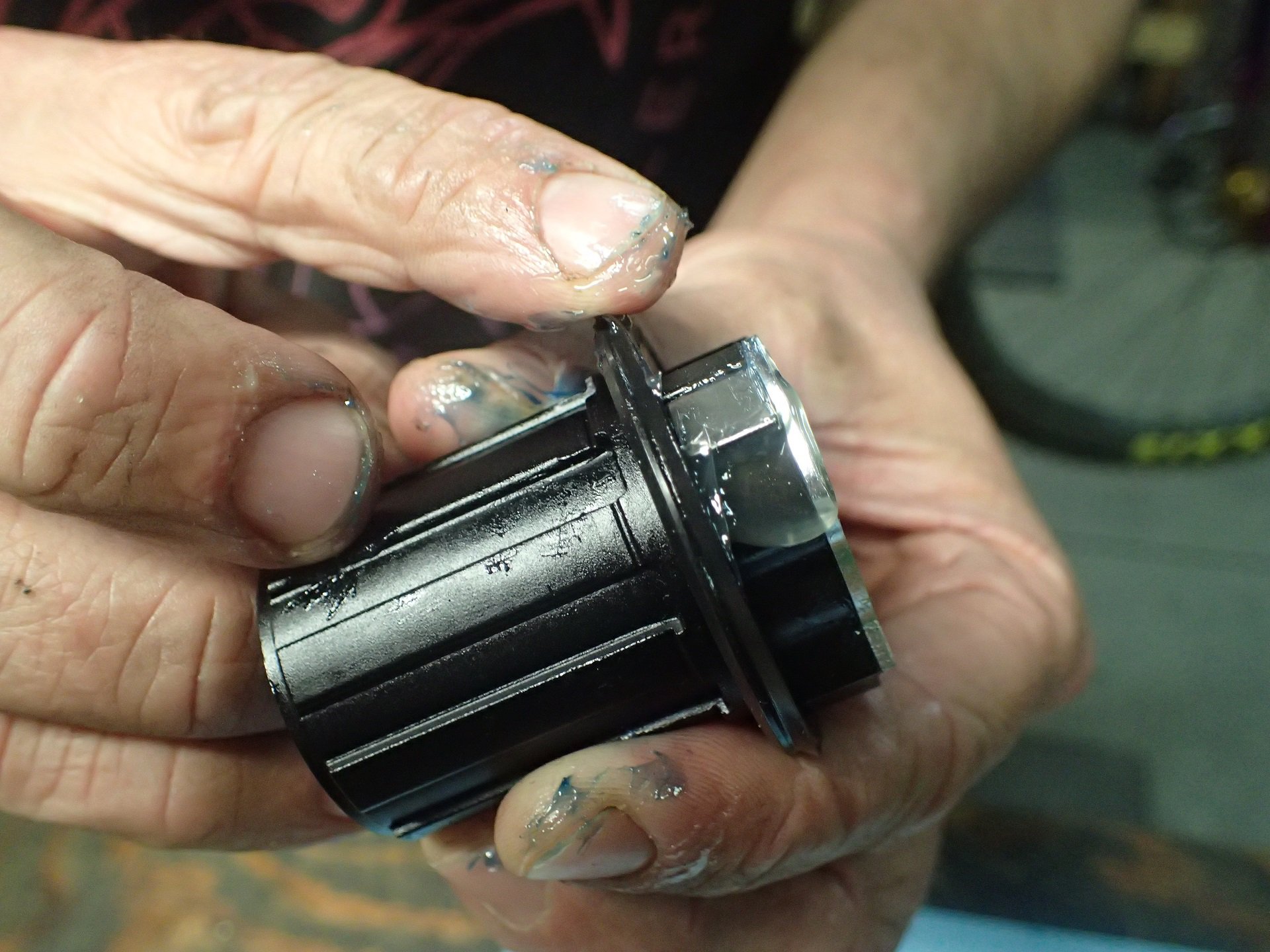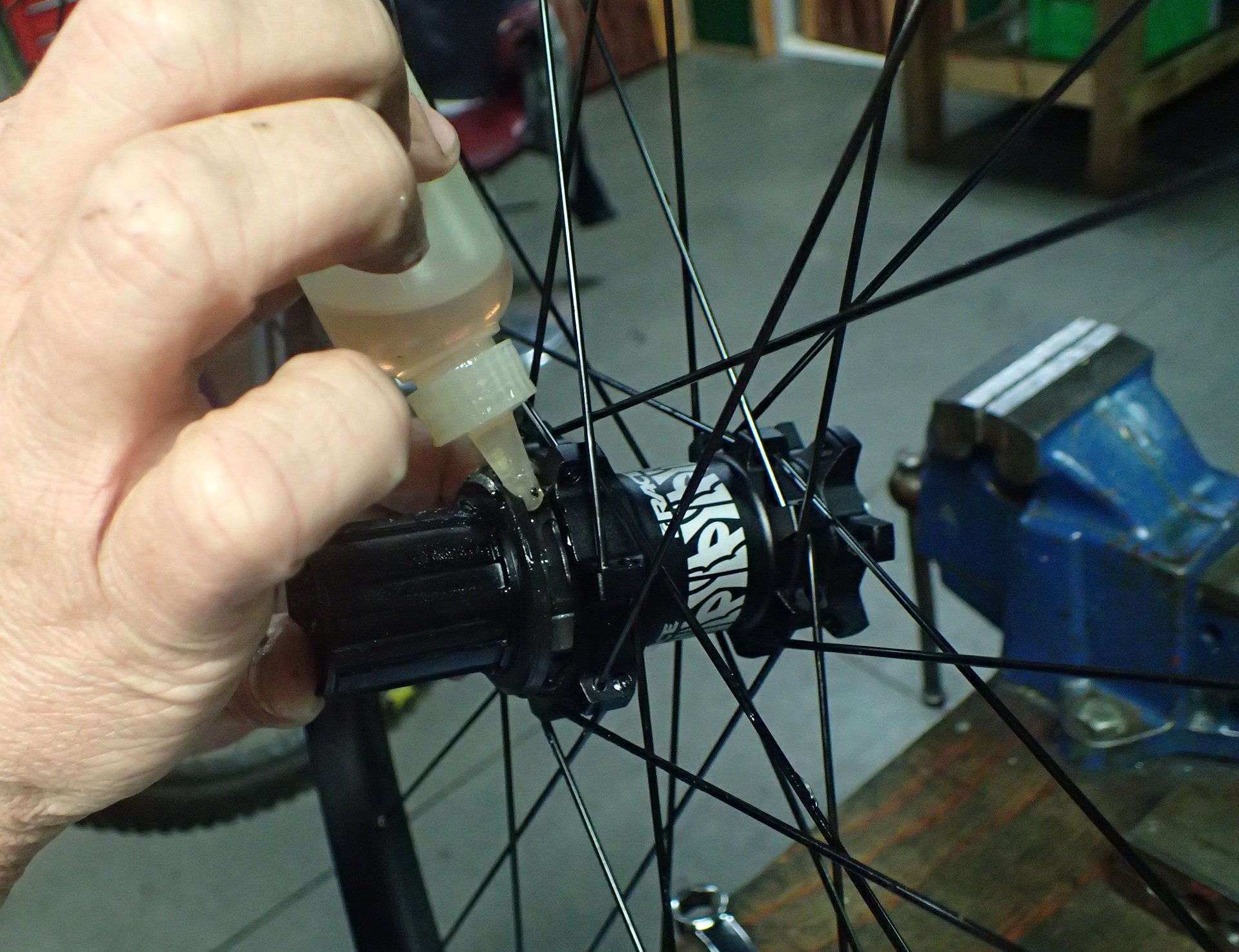 Buying a wheelset with the hubs properly assembled out of the box is like putting cash back in your wallet. Compared to a lot of wheels I've opened I can deduct the cost of the first full rebuild including bearings off the price. Riders often find themselves at the shop far too early because hubs aren't properly lubed. 

Spokes
I've long advocated for wheels with 32 spokes of the J-bend variety. I can't count the number of times working in shops that I've bent a J-bend spoke straight to solve a rider's direct-pull spoke need. There was not enough demand to commit inventory dollars to spokes of every variety and a spoke cutter and blanks represented a hard to justify return on investment beyond seeing it as a community service. 
RaceFace counters this by designing these wheels with only one spoke length, front, back, side-to side, and then including a five pack of spare spokes with the wheels.
The wheels are stiff. How stiff? Rather then bust out a thesaurus I'll say they are stiff enough I can't imagine anyone ever complaining about them. In fact, as carbon manufacturers try to engineer a bit more compliance into $500 rims, the Aeffects are probably ideal. 
A Mishap
I was riding at night through an eroded rocky trench when a tree root reached out and grabbed my wheel. The abrupt reduction in speed told me there was going to be some damage. There were two broken spokes but the wheel was still straight and I pedaled out cautiously. 
I removed the tire to replace the spokes but the brass nipples were fine so I left the rim tape, valve and rotor in place. It was a quick job and with everything tightened up the wheels have remained true with just some minor tensioning.
A Bold Understatement
When I say they're understated I'm not just talking about how the Aeffect R wheels looks. Performance is understated as well. The 9.2° engagement is either perfectly acceptable for the price or plenty quick depending on perspective, durability of the drive mechanism is excellent, the rims hold their shape and tension well, they air up tubeless easily and they're right in the sweet spot for rim width. Graphically speaking, the black on black rim logos are essentially invisible out on the trail. RaceFace offers 8 aftermarket decal colours for anyone who prefers a bolder look but for me they're perfect the way they are. 
Min Max Win
As a complete package I think it's hard to beat the value of Race Face's Aeffect wheelsets as an upgrade for a lower-priced rig, a direct replacement for some trashed wheels on a mid level machine and even as an option for anyone on a budget trying to keep a higher-priced bike rolling. 
That last point is especially true I think for the Aeffect R wheels I've been riding. With non-Boost hub spacing and rims wide enough to work perfectly with current rubber they're a great way to get a couple more years out of a 142x12 / 100x15 trail or Enduro machine without investing in boutique wheels that won't be transferable. 
I've had great experiences with Race Face's current aluminum rims and while the hoops on my personal bike and the Aeffect R wheelset on test both show lots of signs of abuse I'd definitely say they don't owe me anything. 
As I mentioned earlier, I think that's high praise for a mountain bike wheel.
For more information on the $575 USD Aeffect R wheelset check here.