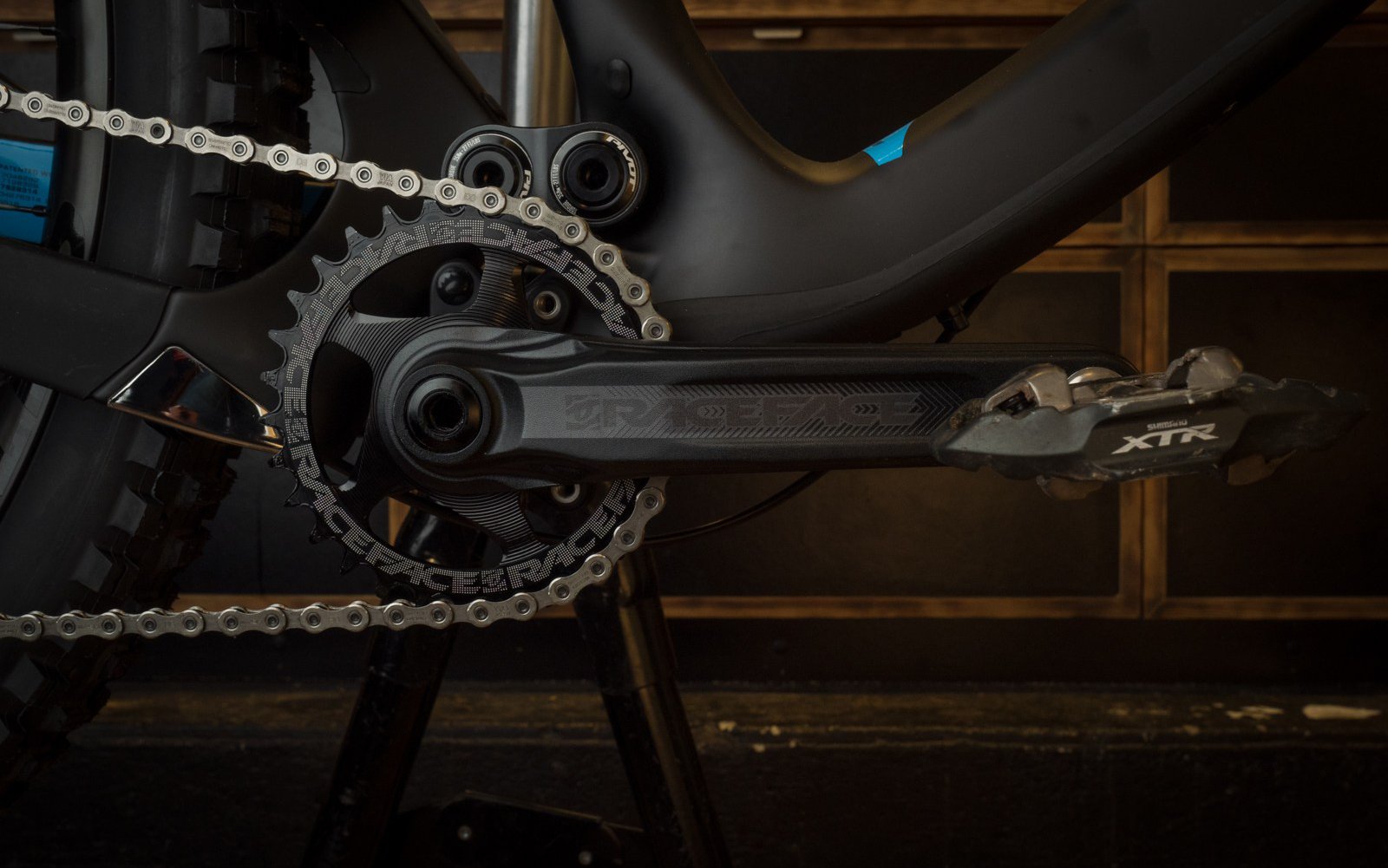 REVIEW
Race Face Aeffect Cranks: Boxing Above Their Weight
Race Face Aeffect Cranks
I'm conflicted on whether to tuck the price tag for Race Face's Aeffect crankset down at the bottom of this review or to boldly flash its $200 (CAD) / $150 (USD) price tag in the opening sentence. I guess that's out of the bag. It's too easy to buttonhole the crankset as a budget product and that doesn't do justice to the performance or value. 
The Aeffect crank uses Race Face's excellent Cinch chain ring mounting system, includes a 30t or 32t direct mount chainring and is manufactured with the same forging technique as the higher end Turbine aluminum crankset. 
There are two big differences between Aeffect and its higher end siblings. One is the 6066 aluminum construction compared to the stiffer, stronger, and more complex to manufacture 7050 aluminum arms on the Turbine crankset or carbon fiber crank arms. The second is the steel 24mm spindle on the Aeffect rather than the 30mm aluminum axle found as the price goes up.  

Firebird
Chris Cocalis, the "aggressively calculated" president and CEO of Pivot cycles, is very thoughtful when it comes to his bikes whether it's the cable routing, compatibility, or spec, so I was surprised when I saw a set of Aeffect cranks mounted on our $7400 (USD) Pivot Firebird Pro test bike. The bike runs on Reynolds carbon hoops... and Race Face's lowest price direct mount cranks?
Pivot likes to streamline spec choices and the Aeffect arms are easily adaptable for both  Boost bikes like the Firebird and the Super Boost Plus Switchblade models by simply swapping a chainring. A ring swap will also allow the Aeffects to run standard 135/142 spacing.
The Aeffect is light for the price (sub-700 grams including a 32t ring), stiff, and the 24mm spindle is a great choice for the Pivot's PF92 bottom bracket (30mm spindles don't leave room for bearings large enough to be durable unless you have a PF 30 BB - Ed.). Saving money on crank spec lets Pivot equip the Fire Bird with better components where it really matters (brakes, suspension, and tires). 
A Tree Within A Tree
These are not the lightest or stiffest aluminum cranks on the market, but they're stiff and light enough for me. The Cinch direct mount system is excellent and rings are tightened using a non-proprietary legacy BB tool that was otherwise wasting space in my tool box. Thank you Race Face!

The Aeffect cranks lack the bearing tensioner of the higher priced Turbine crankset but the new version of rubber crush-washer that Race Face specs with the crank is a serious improvement over the old system. Achieving the perfect combination of play-free cranks and smooth spinning bearings on the first go was a snap. 
Buy The Self-Extracting Cap
My one complaint with the Aeffect cranks it's the fact I have to dig out my old cotter-less crank puller every time I remove them. I can't remember the last set of cranks I've seen that didn't have a self-extracting cap sitting over the crank bolt but it was a long, long time ago. 
Please, charge me $205 Canadian dollars and include a the self-extracting setup. I'm going to end up buying it but now I have to track one down and probably pay three times more for it than I would if it just came with the cranks.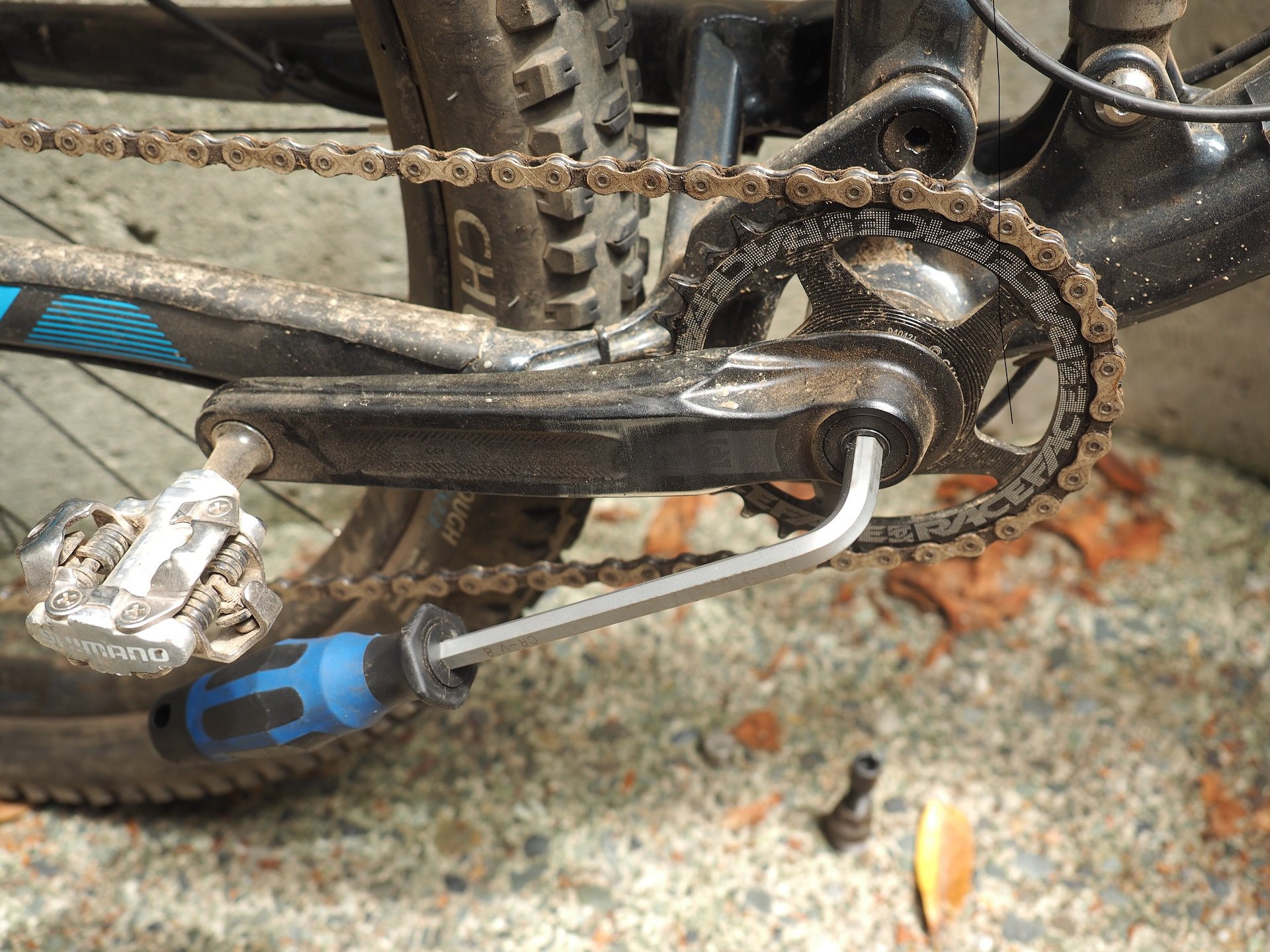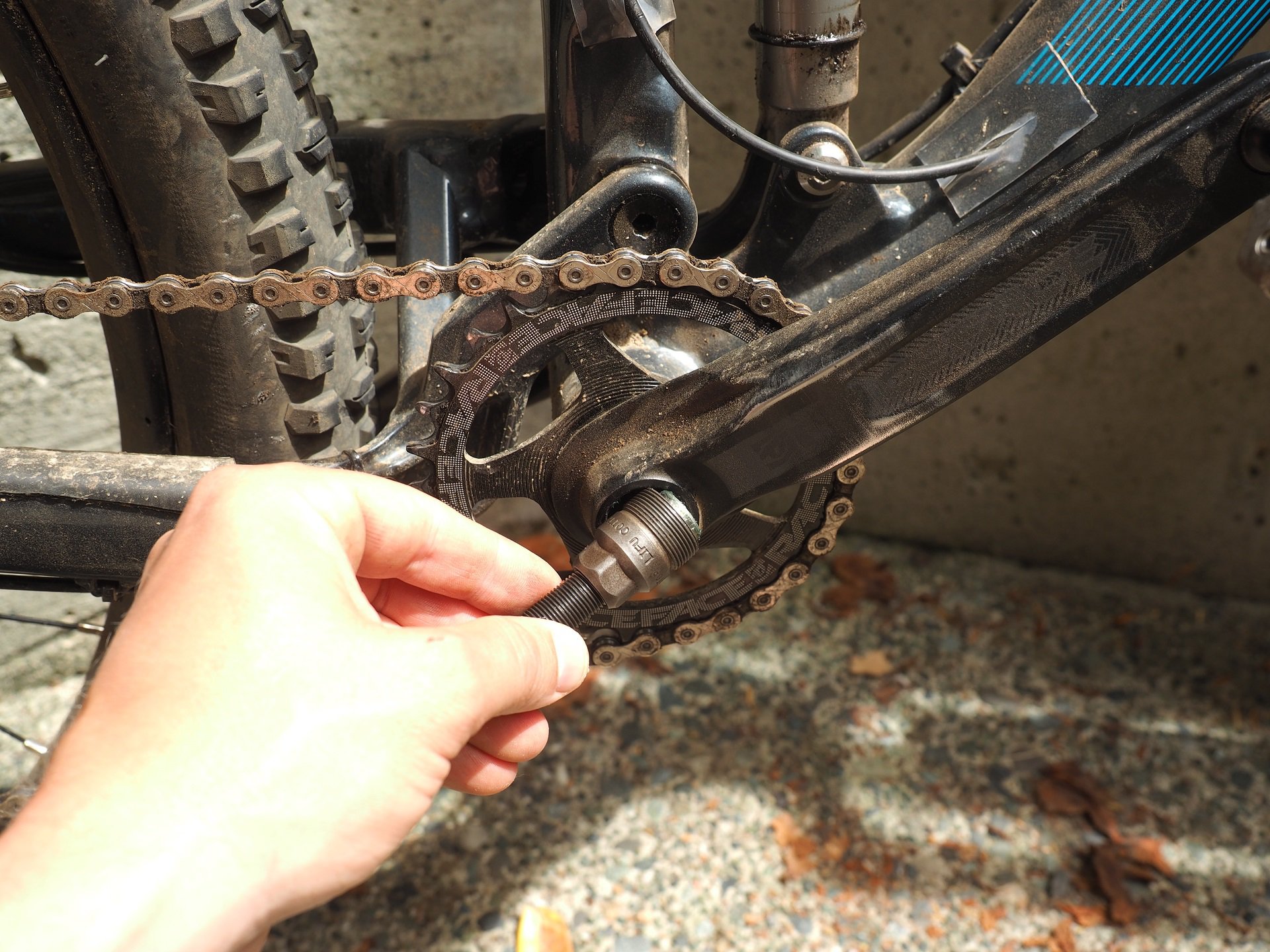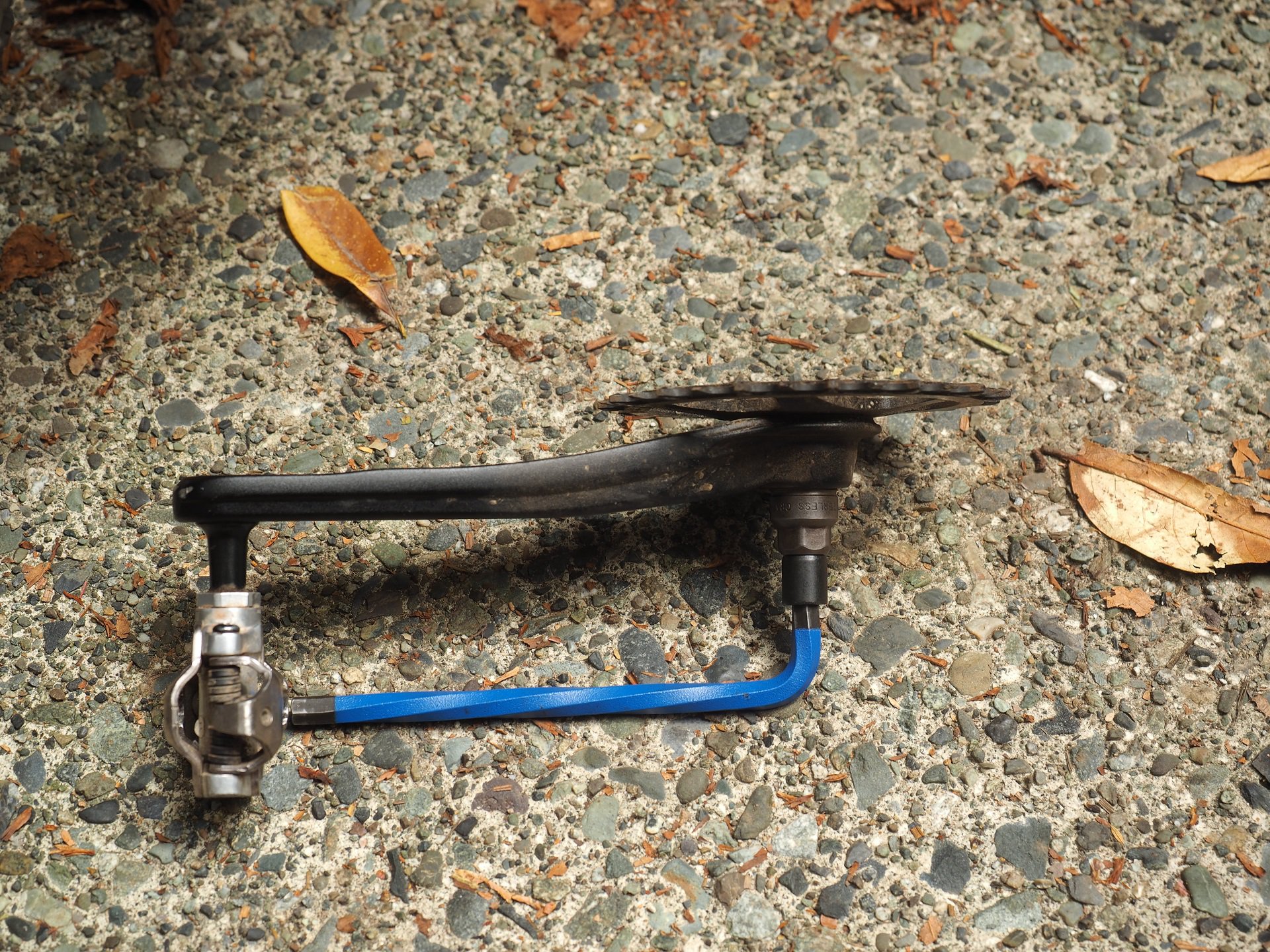 I had to pull these a lot more than the average rider but there is still going to come a day when a chainring or bottom bracket has to be swapped out and on that day the owner of said crankset will wish for the self-extracting cap. 
Can't Go Wrong?!
Actually I have one more complaint. I wish the cranks came in silver because the finish on Race Face's Aeffect & Turbine aluminum cranks lasts only about twice as long as the black on Shimano M8000 cranks which means after half a ride it looks like a season's worth of wear. I rub my cranks pretty badly and don't really care so this certainly wouldn't stop me from buying a set but it probably bears mentioning. 
I'd recommend the Aeffect crank for bikes of any price. If you have a bike like that, you can check out more information of this $150 (USD) crank & ring setup here.