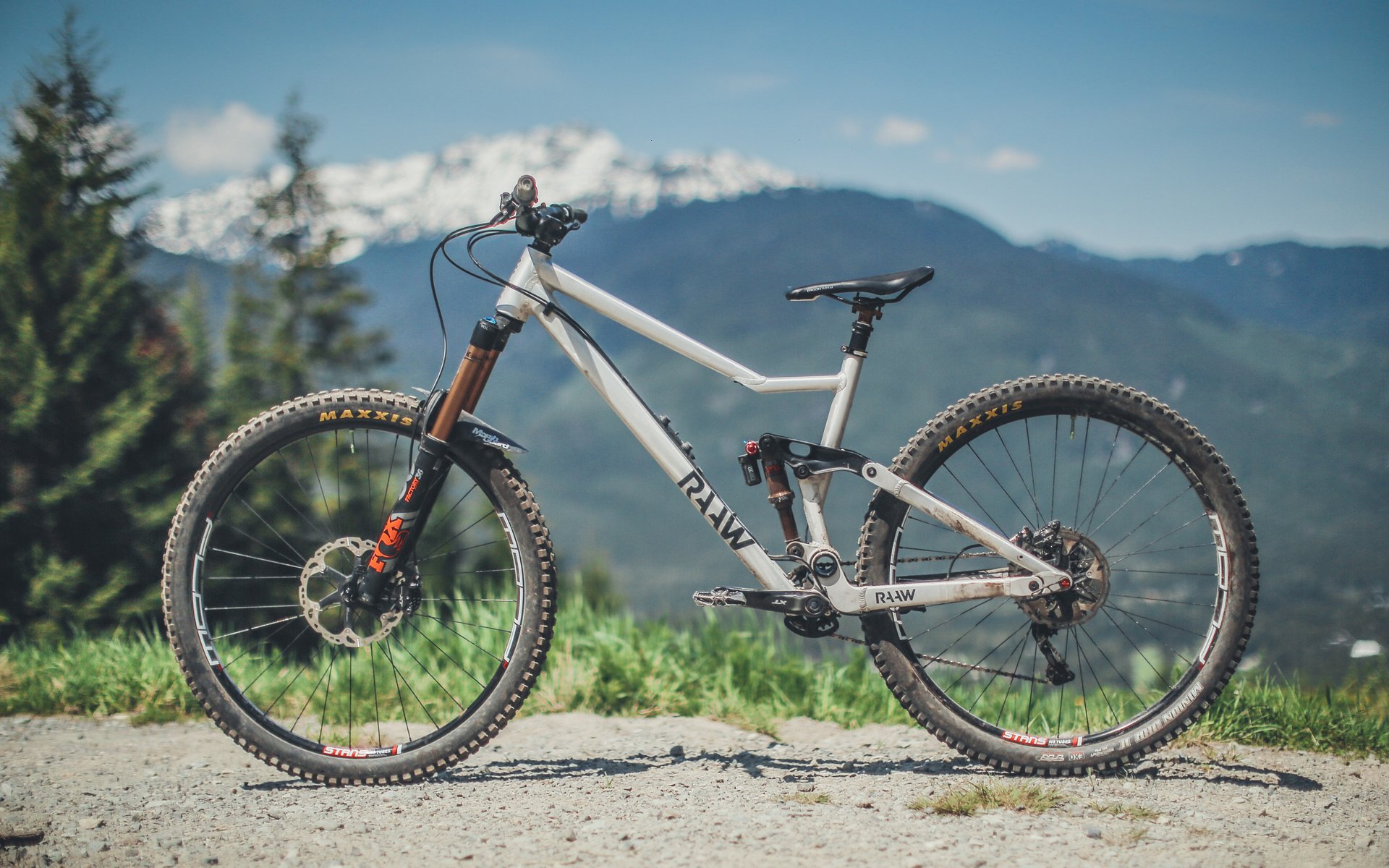 Press Release
Raaw Bikes Now Available in Canada & USA
Raaw Bikes is just three years old but their first and currently only model, the Madonna, tickles the taste buds. But rather than the often more tantalizing carbon frame material riders seem drawn to, Raaw do it with alloy. The Madonna features a nice stash zone in the top and down tube, a large 52mm bearing at the main pivot, a rear center length that changes with each frame size and geometry that fits comfortably among the progressive bikes available today.
I've been in contact with owner, Ruben for well over a year but issues with red tape made it next to impossible to get ahold of a Madonna to test. That's about to change for us and riders interested in the bike. Raaw Bikes are now available in North America. Below is a press release from Ruben, shedding more light on the brand and the new expansion. – AJ
Raaw Mountain Bikes – Now Available Worldwide
It's been only three years since the start of Raaw and the process of building a small brand has been a hugely humbling experience so far. I'm very lucky to have a group of friends contributing to Raaw and to also have a quality and dependable production partner in Taiwan. But, the daily business is run just by me. That's something I never really wanted to emphasize as the product should do the talking. No matter if it's from a small company or a large corporation. But I've learnt that it's good to give some insights and show what Raaw is about.
I'm a firm believer of sustainable growth, taking one step after the other and not rushing anything. It makes the process of building a company much more manageable with a smaller chance of catastrophic failure. Being patient can be tough, however. Every chapter in the book of Raaw should feel complete and well thought out. One of the most challenging chapters has been the distribution.

I've learned to appreciate the contact with customers directly. The numbers Raaw sells makes this manageable and that direct contact with the owners is something I greatly appreciate. Stoke can be shared, small issues can be solved quickly and the direct communication gives me a very good measure of what people like, what they ride and who they are.
Selling to the US and Canada wasn't an option until now. The reason for this has been mainly the more complex and expensive insurance covering product liability.
But, we're all set and ready to go now!
If you have any questions about the Madonna, simply send me a message and I'll be very happy to help.
Cheers,
Ruben
More about the brand and the Raaw Madonna