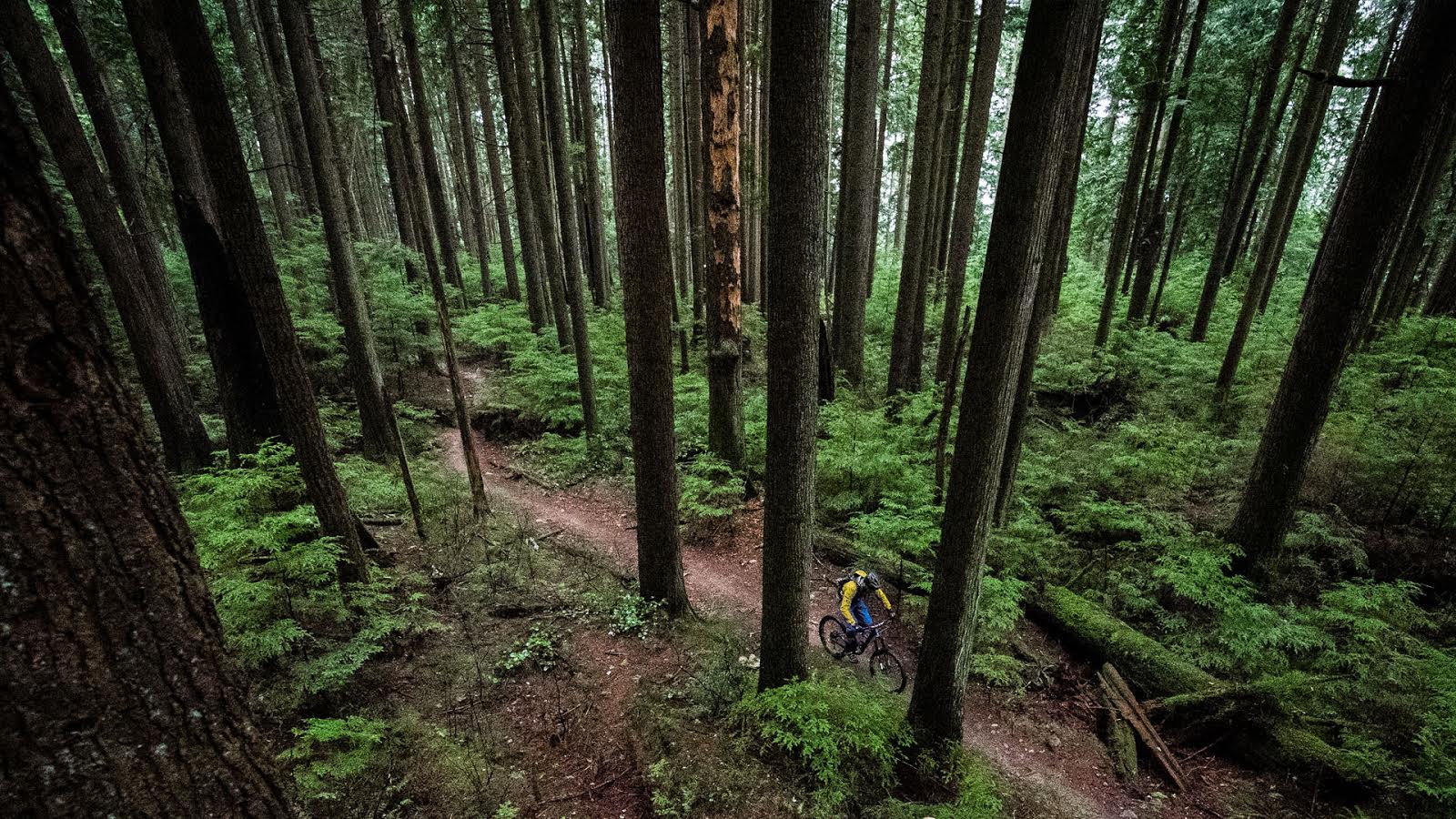 PUSH Industries: Interbike 2016
PUSH Industries
My visit with PUSH Industries founder and suspension super nerd Darren Murphy was split between discussing a number of updates to the Elevensix (11-6) shock and the tuning company's foray into high-end suspension tools, fork seals, and lubricants for both shops and performance focused home mechanics.
Metric?
PUSH Industries' 11-6 shock already had the highest oil and gas volume of any mountain bike shock available and that continues for 2017 and beyond. The updated 11-6 has – yes, no BS – an 11.6% increase in oil and gas volume.
As more riders forgo owning a downhill bike, PUSH sees their 11-6 shock being increasingly used in bike parks. The additional oil volume will allow you to get a full season in the park assuming your Enduro rig is up to the task.
This begged the question: "Metric?"
PUSH can make their shocks to fit the eye-to-eye and stroke measurements for any aggressive bike. Here's a shock built specifically to mount to the yoke on Specialized's Enduro platform. For Darren and the gang Metric shocks are just another size. No performance advantage whatsoever.
After Darren finished a long, raspy-throated, evil genius laugh he told me that the existing oil and gas volume of the 11-6 shock means that Metric sizing offers no performance advantage whatsoever. It is just another size. They will be offering a Metric sized shock for the Transition Patrol and other bikes using the new mounting and dimensions that they want to support.
PUSH ELEVENSIX Ride Updates
The ELEVENSIX shock is a luxury to ride. Silent. Smooth. Custom valved for you and your bike. And, for the serial bike swapper, it is easily converted to different sizes. Traction is best in class.
The one piece of perceivably negative feedback that Darren has received is that, for all that traction, his coil shocks do not have the poppy or playful feel of an air shock. Enter a brand new piston.
Old piston on the left. New piston on the right. The key features are significantly more surface contact with the damper shims, higher volume, and the 3D "rolled in" shape. As with everything PUSH, they're made in-house in Colorado and backward compatible with previous 11-6 shocks.
The new 11-6 piston is designed to load the entire surface of the damper shims and to increase fluid flow. The visibly "rolled in" surfaces are found to reduce turbulence as shock oil is flowing through the valve. The end result is an 11-6 that matches the traction of the previous generations of the shock but can be tuned for a much more playful ride.
Closeup shot of the new 11-6 piston. You can see the details of the "rolled in" surfaces.
MICRO XD
Black is the new silver all over the bike industry but in PUSH's case, it isn't just a cosmetic upgrade. The Micro XD coating on their new shafts and bodies is a super hard, super slick coating only available for products manufactured in the USA.
Like Kashima, this is a hard coat finish that fully seals the aluminum, rather than an anodized finish that is porous. Micro XD is designed to allow for the use of aluminum in a surgical medical environment because it can be fully sterilized. In PUSH's application, the coating should lead to incredible durability and a significant decrease in friction compared to their anodized shafts.
Still totally silent in compression and rebound. The new black shaft and body on the 11-6 are Micro XD hard coated for incredible durability and low friction.
PUSH Tools
PUSH Industries makes their own tools in-house and Darren noticed a huge amount of positive feedback whenever he posted pictures on social media.
Their latest generation fork seals have been garnering awesome feedback on their performance but buying proper lubes, chamferless sockets, and seal drivers that properly guide the new flangeless seals inline with fork bushings was proving to be a barrier for some DIY mechanics.
Enter the PUSH Industries tool line.
Light suspension grease, fork oil, USA made super low friction seals. In-house manufactured five piece reducing hardware, seal drivers, and chamferless sockets. With more tools on the way, PUSH is situated as a one stop fork service shop for the high performance home mechanic.
The seal drivers are designed for use with the flangeless seals now standard on many forks. The problem with seal flanges is that imperfections in fork castings can lead to friction. Basically, the seal is aligned to its seat which may not be perfectly aligned to the bushing.
With flangeless seals, the seal driver is actually guided by the fork's bushings so the seal is perfectly aligned.
Seal driver on the left. Hard anodized chamferless aluminum socket on the right. Both made in house at PUSH Industries.
The chamferless aluminum sockets are high grade 7000 series aluminum machined and hard coated in house at PUSH Industries.
At this point I noted that a film crew had showed up and with a slight and sardonic smile Darren excused himself; "I'm kind of a big deal."
---
Have you considered going back to boing?