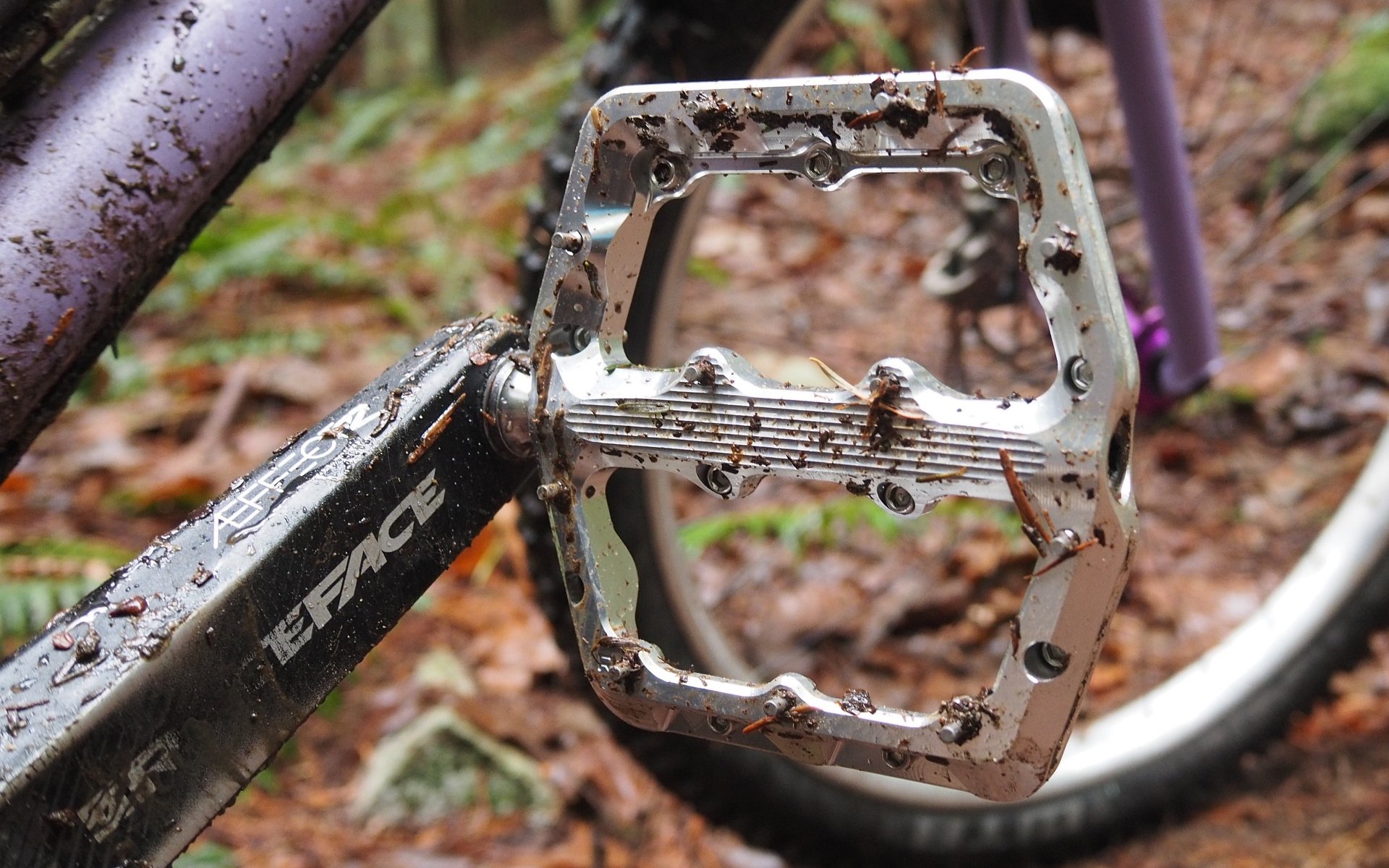 EDITORIAL
Pummelled Patina Or Perpetually Polished?
Purple, Purple, Purple
I have loved anodized purple bike components for as long as I can remember. In truth, I missed the first edition of the trend. But the first shop I worked at had a few hold-over parts that came to the surface when we moved. Glorious anodized purple finds that the owner was only too happy to sell. I'm not much of a collector - the stuff actually was ridden - but I still have a pair of well-abused Cook Bros cranks and an ATAK rear hub.
As much as I love anodized purple, when it comes to opening my wallet its application does have limits. I wouldn't purchase purple cranks, purple rims, or purple pedals. Actually, for all these applications my strong preference is for silver when possible, and if not, anodized black.
Where a seat collar, headset, or hubs don't get smashed and bashed through regular use, pedals look like slag within a season. I'm all for amortizing nice things over many years, but I don't find it exciting pushing fresh guts into a shit-kicked pedal body.
That sounds stupid as I write it. After all, I quite enjoy all the nicks, snags, and scrapes that cover my frame and fork, but there's something about pedals that I think look best in polished silver.
I bring it up because the lack of a silver option was my one nitpick when Wolf Tooth released their Waveform flat pedals and they've just rectified that decision. I'm actually quite surprised how many premium flat pedals don't come in a similar 'Raw Silver' option. It looks incredible.
It's awesome to buy something that's made in-house, made to last, and well-supported - features that aren't unique to Wolf Tooth or my other favourite machined platform, the NSBillet Daemon - but at least give riders the options to keep them looking just fresh as they continue to function.
And yes, if you get really close, and I mean way closer than I like to have a stranger standing next to my bike, you can see that my NSBillet pedals have been smoked. They're scratched, chipped, and gouged. They've had fresh internals and a fair few pins replaced, and they're still rad.
Take a step or two back and I've been asked multiple times by the same friends if I have new pedals. Silver ano is forever, and if I'm paying for top end gear that I'll be smoking into rocks under the assumption I'm going to have it forever, I'll take it.
Apparently, I'm more than a bit weird in this regard but I can own that, and whatever, humans being human, right? I'd love to run silver pedals and cranks on all my bikes because they look fresh forever. Rims, too. Anodized purple will be great for all the other aluminum bits.
Yes, I know, it's a mountain bike. My rigs aren't wrapped and, as I noted, I delight in the various wounds that are part of their story, so I'll own the contradiction. But I still have to ask the question:
If you were buying one pair of premium flat pedals you had to keep running for the next decade, would you choose a pummelled patina anodized colour or perpetually polished silver?