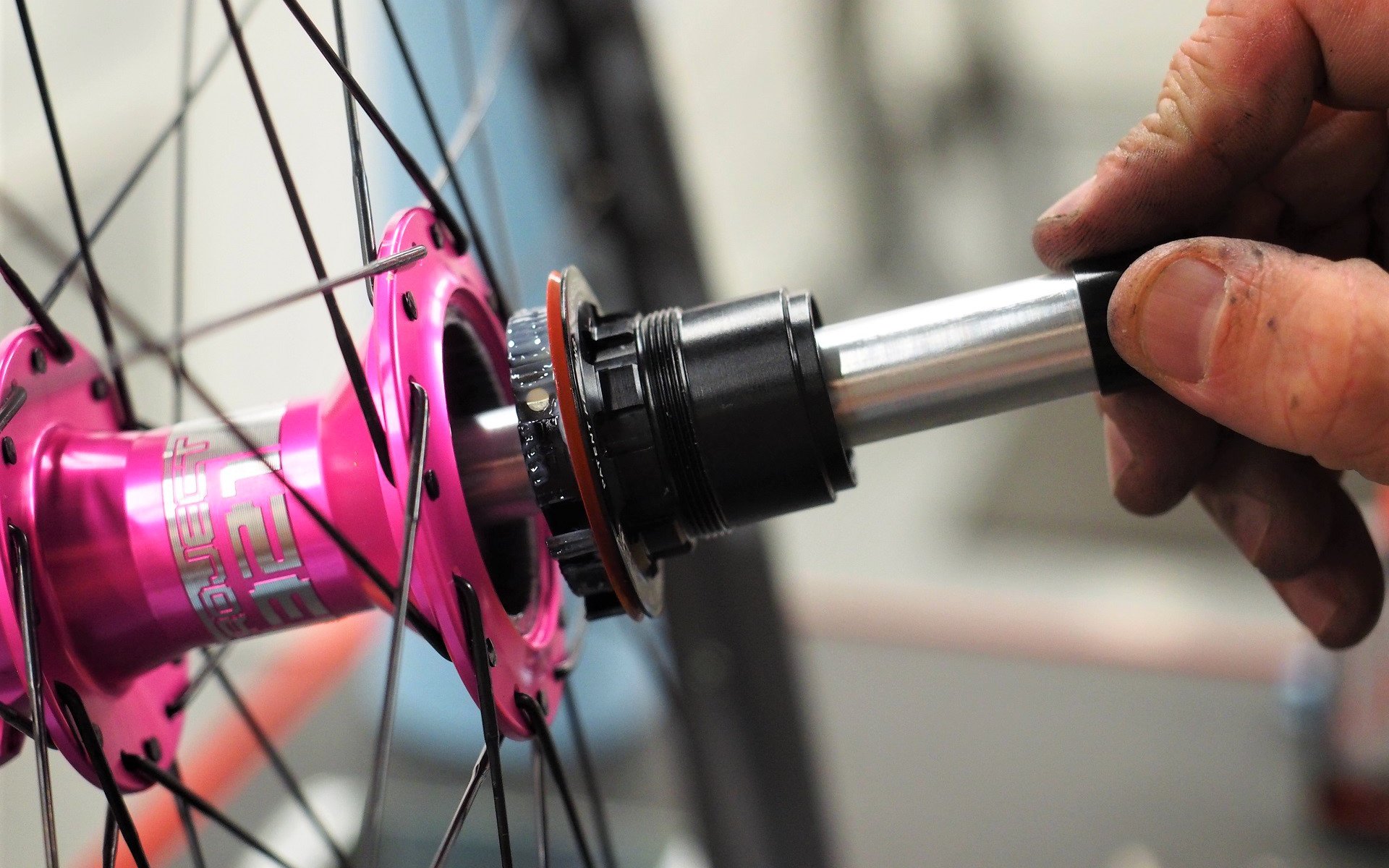 Teardown
Project 321 Hub Teardown
Project 321
Project 321 is best known as an aftermarket Lefty dealer, a premier Lefty service center and for manufacturing steerer tubes to adapt Cannondale Lefty struts to any mountain bike frame. In the mountain bike realm that is.
The company also machines aftermarket parts for Carroll Shelby International along with their own automotive accessories but a recent relocation from Fresno, California to Bend, Oregon suggests bikes are a lifestyle as much as a business. Who doesn't want to ride out their back door to awesome trails?
P321 has been selling hubs, including popular Lefty front hubs, for a long time but their brand new release is entirely designed and manufactured in-house, with the exception of the Japanese made EZO cartridge bearings.
The company will also be supplying hubs to select rim manufacturers. Tim Coleman is currently testing a set of We Are One carbon wheels using the hubs shown here. By all accounts, the folks at We Are One are particular and there are a number of Gucci hub options they could have chosen.
Options
Every perspective of the Project 321 hubs remind me of something that Pete from North Shore Billet said to me once: "Why machine a straight edge when you can machine a curve?".
When it comes to configurations the options from P321 are almost endless. Almost every variable in ten different anodized colours is available for shells and axles: Black, Blue, Gold, Green, Pink, Orange, Purple, Red, Silver, and Turquoise.
Driver
P321 hubs can be crank-it-to 11 loud or almost silent by swapping between two different sets of magnetic pawls. The loud option comes with a slight increase in drag, but the louder pawl option produces 51% less drag than the previous generation with spring backed pawls. The quiet pawls make for a 68% reduction.

Project 321 recommends only Dumonde Tech Pro X Freehub Oil for lubrication of the pawls and drive ring.

The magnetic pawls with both the loud and quiet options and the high-quality EZO bearings really sealed the deal for us. - Dustin Adams, We Are One
There are actually four freehub driver options. That's XD (SRAM) and HG (Shimano) available in two different pawl setups. Drivers are then available in two different engagement options: 6x2 (6 pawls with 2 pawls engaged at a time) and 6x3 (6 pawls with 3 pawls engaged at a time).
The 6×2 driver yields 1.7° engagement and the 6×3 option yields 2.5°. In theory, the 144 points of engagement from the 6x3 option is robust enough for single speeding Clydesdales.

"A West Coast capable hub" - Dustin Adams, We Are One
Project 321 offers hubs with Enduro ceramic hybrid bearings (+$100 USD) or high precision EZO Japanese made steel bearings. I find it hard to imagine the hubs spinning any nicer than they do with the EZO setup and my limited experiences with ceramic hybrid bearings have been poor. But, to each their own, options abound and etc.
Usually between Jeff and myself a teardown involves loading up any bearings with heavy water proof grease but he's spent all summer rebuilding Remi and Jesse's hub bearings with light oil and no seals so we split the difference and left the hubs as stock.
It's a very quick job to pull the axle and pop the seals on the most outboard bearings, the ones that most often have performance issues from water ingress, so I'll keep an eye on them with hopes that the tight tolerances, extra oil in the drive system, and the freehub seal keep the water out.
My experience with what initially seemed to be under-sealed True Precision hubs has taught that machining tolerances can vastly improve bearing life in wet conditions.
Up Front
To some extent a front hub is a front hub. The P321 hub has easy to swap but tight-to-remove end caps sealed by o-rings, and the anodizing perfectly matches the rear.
How To
Anyone who has successfully replaced bearings in a hub is fully equipped to tackle a complete teardown on the new Project 321 hubs. All the same the company is currently working on building a repository of How To videos to help guide riders through the ins and outs.