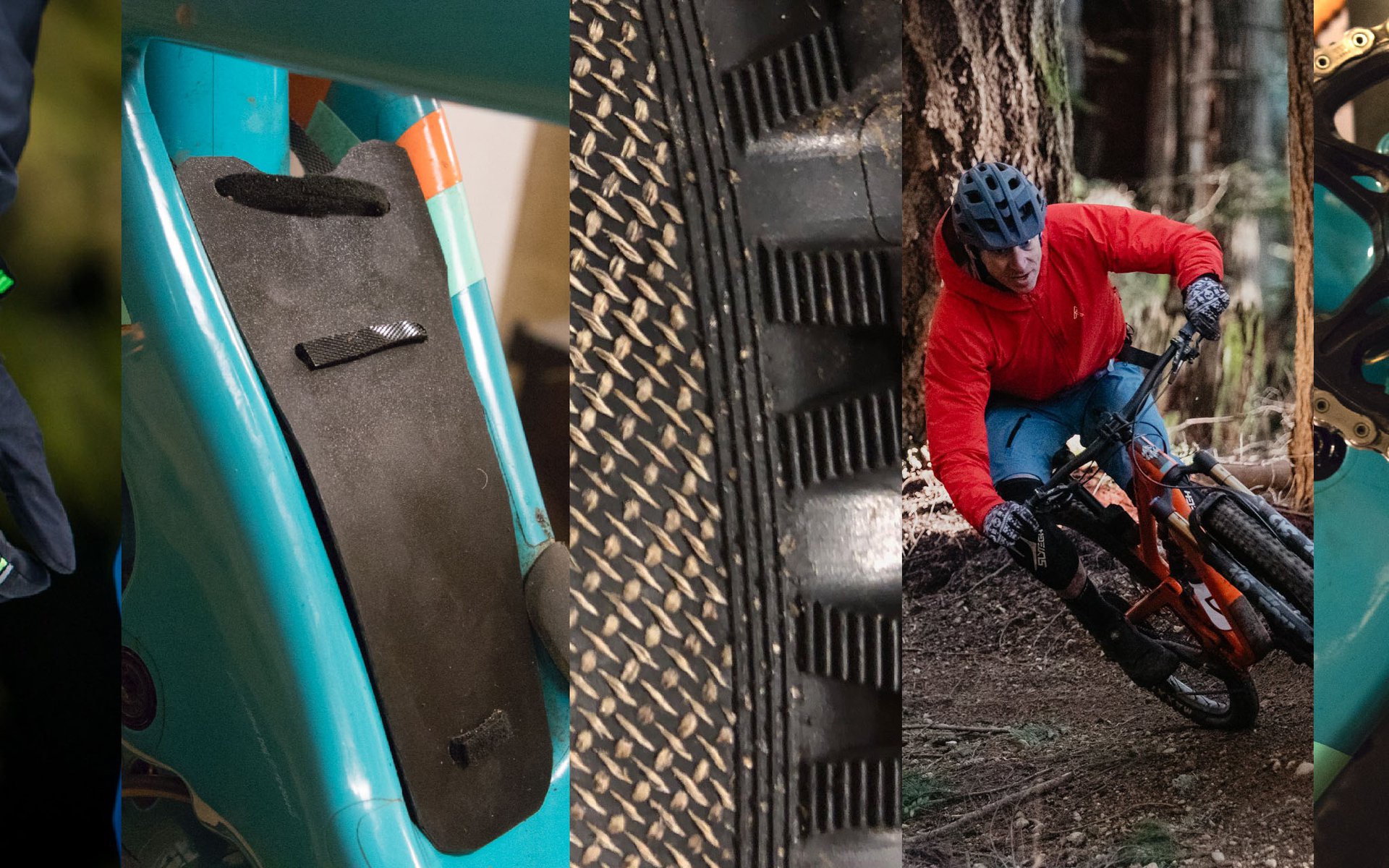 More to Say Down the Road...
Product Review Updates - Winter Edition
E13 MOPO tires
I was very keen on these tires and for the most part they worked great. The rear wore out eventually, at an expected rate considering how soft they are, but the front still had lots of tread so I kept running it. But then it started to lose air. Eventually I realized the sidewalls had worn away somehow, likely due to riding in gritty and mucky conditions. This may have been an anomaly, since it didn't happen to the rear, but it seems worth noting.
Switch Infinity Link on Yeti SB150
I continue to marvel at the ride of the Yeti SB150 I've been using as a test platform. It does everything I ask of it beautifully and I enjoy it a little more every day. It pedals as well as any fully capable, aggressive gravity machine I've ever ridden, and never feels unruly or outmatched.
The original Yeti SB 150 tester I received had been ridden. It didn't appear to be in bad shape at all, but I had no idea what it had been through. Part way into my test, when I had been riding some in sloppy weather, I decided to pull apart the Fox linear bearing that allows the main pivot on Switch Infinity bikes to move up and down ever so slightly as it cycles through its travel. What I found that first time around wasn't terrible, but it wasn't perfect either. There was a little scoring on both the rear stanchion and the bearing surface inside the shuttle device. The Kashima coating was worn off entirely in one small area. It still felt smooth but the recommendation from Yeti would have been repair or replace, and my understanding was this would have been covered by warranty. It was time to send the bike back so I did that instead.
Yeti recommends using a needle grease gun to push in fresh lube and squeeze out contaminants every 40 hours. Which probably means it should be done every 20 hours during a North Shore winter. Since I want to know what's going on inside, I pull out the mechanism, take it apart, inspect and clean it, and then put it back together with fresh grease.* I'd be shocked to learn it's been less than 120 hours since I last opened 'er up, and quite possibly the muckiest 120 hours I've ever ridden, but there was no obvious change since the last time. A portion of the difference may have been V. 2 of my homemade fender, copied from a reader. Muck still gets in there but much less than without the mini mudguard. Version 3 is pictured above and it provides a little more coverage.
*Fox strongly recommends never opening up the mechanism, but I can see no reason why not. You may void your warranty however so don't follow my lead without this knowledge.
Shimano XTR M9100 Drivetrain
I took a couple of links out of the XTR chain recently and reset the B tension appropriately. Jeff Bryson noticed it was a little long and, even though it was shifting perfectly, this seemed like the correct strategy. The B tension needed a wee adjustment with the shorter chain and once it was done I didn't think much about it until the next ride. The already incredible shifting, particularly under power, became even silkier. I would have included the drivetrain performance even before those minor adjustments, but discovering it could improve blew me away. The good news is that the XT and LX shifting should be almost as good.
Pearl Izumi Pro Barrier WXB Gloves
Winter gloves are a regular test item for those of us who ride year-round the Sea-to-Sky region, and I've been through many in the last five years. Surprisingly the ones I continue to turn to have been in use that entire time.
Pearl Izumi's Pro Barrier WXB gloves aren't cheap, at 100 USD but right now they are actually on sale for 75 USD. It could be they are being discontinued in fact. Either way, in five years of winter use these have remained solid at keeping out the wet and keeping in the warmth. They won't keep you completely dry for a three hour ride, or keep you perfectly toasty when it's below -3º Celsius, but they'll still be decent by the time you are done. Most importantly to me, they perform this well without having too much material between palm or fingers and your bar or controls. They have mulitple layers but they are thin and they don't bunch so I can perform as though I'm wearing summer gloves.
Even more remarkably, they show no signs of wear and haven't torn or blown a single seam. If they do begin to degrade, you can be sure I'll be getting them repaired. Please don't stop making these Pearl Izumi!
7Mesh Revo Short and Guardian Jacket
These are products that you may think should go into the Gucci category, but I've come to believe they are actually good value. This is winter number 4 for the Revo shorts and, even though I've got other waterproof shorts, I wear these 8 winter rides out of 10. I care for them terribly, washing them less than once a month* at most, which means every 15-20 rides lately, but the coverage and waterproofing they provide is second to none. I love the generously-sized slash pockets and the waist cinches and the long cut is great for keeping out the wet and cold. At 275 CAD or 225 USD I call these good value. They have no vents and they will be hot for some riders during April showers, but a dry ass, particularly beneath a chamois, is a beautiful thing.
I often spray them off post ride, but this is not recommended Gore-Tex care
The Guardian jacket isn't the most waterproof jacket 7Mesh makes. That crown goes to the Revelation, which is full triple layer Gore-Tex Pro. It has 4 venting zips, a removable hood, cinches at the cuffs and all the features. The Guardian has no vents, no cinches and the hood stays in place, but it's been my go to every ride this winter. It keeps the water out so well that I've only found its limit a couple of times, in particularly biblical conditions, the Gore-Tex Active 3 layer fabric is also incredibly breathable so the lack of vents is never an issue. The pockets are well-placed and useful for stowage but you can't put your hands in them except to retrieve gear. The non-removable hood stays out of the way when not in use and the elasticized cuffs do their job perfectly. All this in a jacket you can stuff easily in a pack or fanny, or even a jersey pocket in a pinch. This is an expensive jacket, by any measure, but with 7Mesh's comprehensive warranty, I would argue the value is there at 500 CAD and 400 USD.
---
f there are other products we have reviewed that you'd like updates on please let us know in the comments...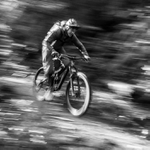 Cam McRae
Height - 6'/183cm (mostly legs)
Weight - 170lbs/77kg
Inseam - 33"/84cm
Ape Index - 0.986
Age - 57
Trail I've been stoked on lately - Lower Digger
Bar Width - 760mm
Preferred Reach - 485-500mm (longer with 27.5 wheels than 29)