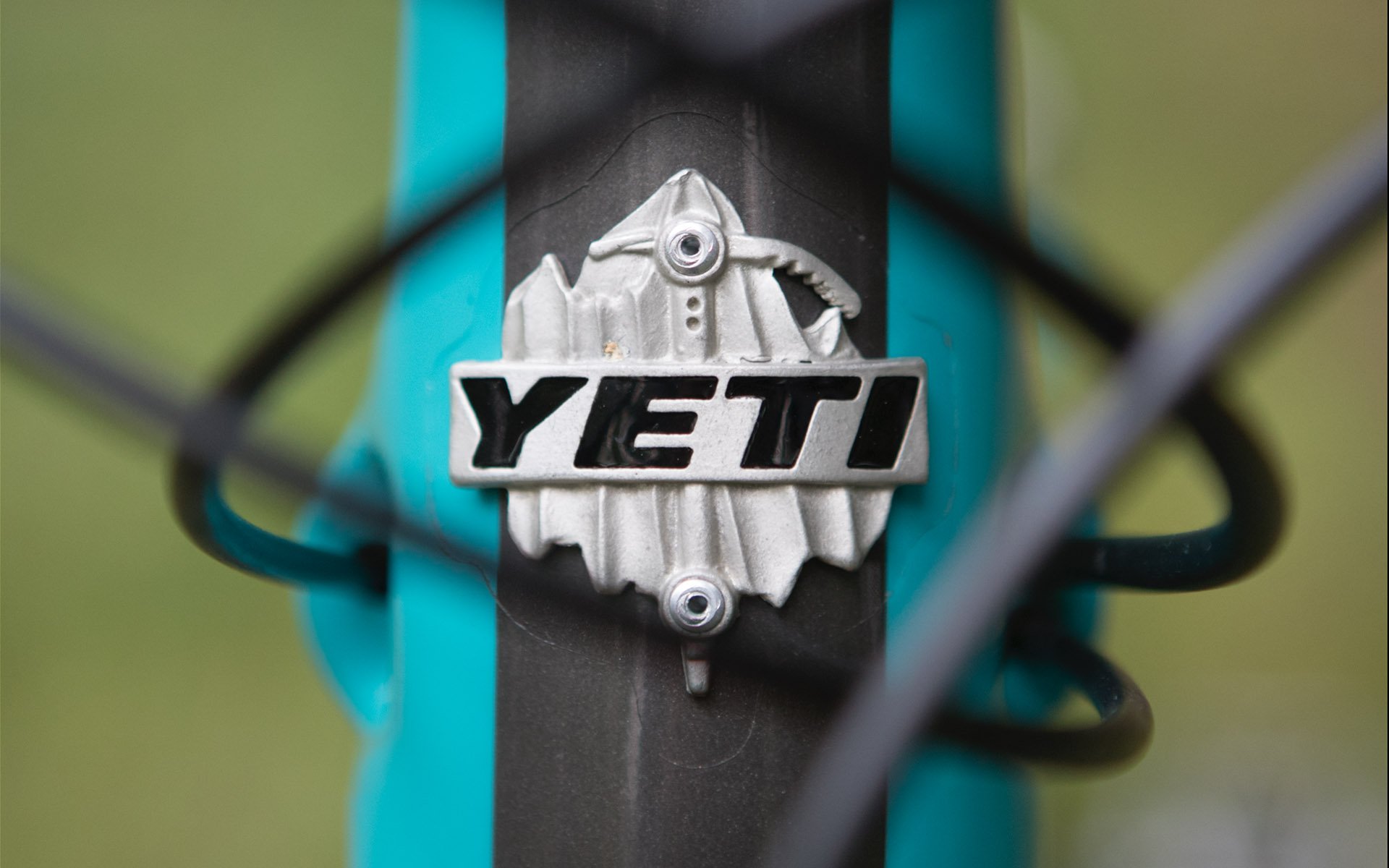 EDITORIAL
The Problem with "Tribe"
Reply All had a great episode a few weeks back. They noticed a strange phenomenon where numerous Black people saw trivial amounts of money flowing into their Venmo accounts from their white acquaintances. They started to ask questions about why this was happening and stumbled upon an interesting story of white guilt and those who were making the least possible effort to assuage it. They finished the episode with a powerful message (I'm paraphrasing):
We don't need you to send us money for a cup of coffee. We need you to stop killing us.
This is simple and effective, and it speaks to some of the challenges that the world faces today. Most of us want to do the right thing. Most of us have no idea what that is. When we do find it, we're hoping that the solution is as easy as possible.
I've thought about this a lot over the last few weeks. On one hand, no battle is too small, and it would be really great if we all used our platform to create positive change. But on the other hand, diversity in cycling (which is the extent of how far cycling-specific circles have gotten on this topic) is probably somewhere around #536,324 on the list of things that people of colour are worried about right now. So, what could we possibly do that would have an impact, rather than just handing out proverbial cups of coffee?
Into this conversation walks Yeti with their decision to remove the word "tribe" from their marketing plans. This is a really small thing done in the name of fighting racism, and it will probably have a near zero impact on how Indigenous groups are treated in North America, but at the same time, of course they should! From that perspective, exactly the right thing happened here.
1 - Years ago, Yeti did a thing that most people didn't think too much about or have a problem with.
2 - Circumstances evolved, and some people pointed out that what was done might be problematic.
3 - Yeti had a conversation with groups of people that may have been personally impacted by their decision, and listened to what they had to say.
4 - Based on that conversation, Yeti changed what they were doing.
While this is not a world shattering decision that is going to solve racism, at least it's a brief shuffle in vaguely the right direction. Everybody wins! On the surface, there is almost nothing else to say on the topic and we can all move on to the next thing. Cue a Pinkbike comments section shitstorm to destroy that notion, as well as my faith in humanity. Without getting into too many specifics, some people are really angry about what Yeti has done, and their arguments boil down to a few key themes:
1 - Censorship! Freedom of Speech!
2 - I'm not personally offended by this so it therefore doesn't need to change.
3 - A small, vocal group shouldn't be allowed to bully us into bending to their will.
It saddens me that people within our cycling community could put up so much resistance over such a tiny little change. I'm not an expert on these topics, by any stretch of the imagination, but I feel a need to counter these arguments.
Freedom of Speech and Censorship
Laws governing freedom of speech differ from country to country. Generally speaking, the people yelling the loudest about it are speaking about the American interpretation of this idea. The right to free speech grants Americans the freedom to say what they want without fear of government limitation, intervention or reprisal (and not even that right is absolute!). What that god given right does not guarantee is a lack of personal consequences for the things that you say, prevent other private entities from placing restrictions on your speech, or restrict others from criticizing your speech.
Interpretations of "free speech" and "censorship" are sometimes put forward as the right to say whatever you want, whenever you want, without fear of consequence for those words. This is not an accurate interpretation. This is what is known as a "safe space", and nobody, anywhere, has ever suggested that the Pinkbike comments section is a "safe space" where your words won't be challenged. Similarly, here are some other places that are not "safe spaces":
The Internet in general
Any forum for marketing or advertising
The basement where I sit in my underwear and furiously type out angry comments in reply to yours
What has happened here with Yeti is not an infringement on the free speech rights of anybody involved, nor have ideas been censored. Yeti was free to say whatever words they wanted to market bicycles. People were free to criticize those words. Even more people were free to criticize the people criticizing Yeti. Nobody was prevented from saying anything. Yes, there were consequences from the words spoken, but that is not the same thing as having your right to free speech infringed. Limiting criticism is the antithesis of the concept of free speech.
Personal Offensiveness
I am the very definition of a person that won't be impacted by Yeti's decision, and for whom their words have no personal consequence. As a result, the only opinion that I should form about the topic is to defer to the opinions of those that are impacted by the use of these words. To put this another way, you insisting that this whole thing is preposterous because you aren't personally offended is about the same as me insisting that pregnancy is easy and periods are no big deal. I may be free to think that, but I sure as shit hope nobody makes any decisions based on that opinion (and, just to be clear, this is not my actual opinion).
I accept that some people will not be personally offended by any of this, but I think it's important to listen to the opinions of those who might be. That involves digging in to the use of the word "tribe". Let's start with what the Cambridge Dictionary has to say on the topic:
Tribe - A group of people, often of related families, who live together, sharing the same language, culture and history, especially those who do not live in towns or cities
From this definition we learn a few things. We learn that no one group has ownership over this phrase (which is another sticking point for certain commenters, somehow), and it applies to many groups, not just the Indigenous peoples of North America. But we also learn, perhaps most importantly, that this phrase in no way, shape or form describes the group of people linked by their ownership of Yeti bicycles.
We also need to accept that dictionary definitions seldom give us the whole picture. This article outlines some of the things that can be problematic with the phrase "tribe", and how it has been applied to certain groups of people.
"Tribe" promotes a myth of African timelessness
In the West, "tribal" often implies "savage"
"Tribe" reflects widespread bu outdated 19th-century social theory
The concept of tribe became a cornerstone for European colonial rule in Africa
Perhaps you don't agree with any of these interpretations or theories, but hopefully it is at least enough to show some of the nuance to the term, and that it might mean different things for different people. Further to that:
Under U.S. law, "tribe" is a bureaucratic term. For a community of Native Americans to gain access to programs, and to enforce rights due to them under treaties and laws, they must be recognized as a tribe.
Let's take a moment to summarize. The US Government took a loaded term, often used to imply savagery and primitiveness, and they forced a group of marginalized people to use that term in order to gain legal recognition. Then somebody came along, grabbed that term and used it to sell a bunch of rich people bicycles. That's fucking offensive! Don't take it from me, here it is directly from somebody impacted by these sorts of things - #93 on a list of 100!
Stop using the words, "tribes," "tribe," and "tribalism" as hip words for interest groups or groups of shared interest. This usage undermines the unique political, legal and social status of tribes.
This is pretty fucking simple, if you ask me. Nobody is banning the word "tribe", people are just asking that it is respected and used properly.
Caving in to the PC Outrage Mob
This is the point that I find the most baffling. Some people seem to be really, really angry that Yeti caved to any sort of external pressure, to the point where some are threating to never buy a Yeti because of this decision (see the one comment here). Which feels crazy! You're so upset about cancel culture that you're going to cancel Yeti?
I do understand some of this fear that the world has gone crazy and "you can't say anything these days!" Jon Ronson wrote a really great book about the phenomenon of people making mistakes and having the world pile onto them. It can be a very terrible thing. We've all heard comedians (mostly old ones who sleep comfortably on their piles of money) complain about how people are too sensitive, and they're ruining all the jokes. But this is lazy. There's a whole other crop of comedians that are gaining voices, and many of them are really fucking funny. This builds a world where there are more things to laugh about, not fewer! I'm not sure who said it, but the best response to all of this that I have read was something along the lines of "all people are asking is for comedians to stop punching down. There's no need to use cruelty towards marginalized people as a crutch for your comedy." This is pretty fucking far from "nobody can tell jokes any longer."
That is all that is being asked for here. A group pointed out that the language being used wasn't respectful to a certain subset of society. Does it matter if that is 1000 people or 1,000,000, or that opinions vary, even among the groups under discussion?
Another way that I've been thinking about this is to consider a large house party, raging into the wee hours of the morning. Sure, there's a large group of people enjoying themselves that see no problem with the music being cranked and the front yard being used as a urinal. But what about the handful of neighbours that aren't too stoked on what is happening? Does it matter that the partygoers outnumber them? Is everybody not entitled to a bit of respect? Or would it be "bullying by a vocal minority" if the cops show up and shut that shit down?
Conclusion
Let's bring this down to a personal level. Take yourself away from the Internet for a moment. Imagine that you are at work and you use a phrase that a co-worker takes exception to. Imagine that they take you aside and they explain that they would prefer it if you no longer used that phrase, and they explained their reasoning behind it. What would your reaction be? Would you keep using that phrase while insisting "free speech!" Or would you (begrudgingly) accept that not everybody has the same interpretation of things that you do, and make an effort to alter the things that you say?
I find it interesting that this concept troubles people so much when it is applied to larger, anonymous groups of people. Why are we so hesitant to hear the thoughts and ideas of groups that have been marginalized? How can people get so upset about something for which they are not personally impacted? But then again, If people get this upset about a small change to a marketing campaign, hundreds of years of oppression begins to make a lot more sense.
Don't get me wrong, I'm not arguing that Yeti deserves to be celebrated for their decision, but I do want to defend the idea of what happened, and encourage it to happen more frequently. This could be a model of the way to move forward to deal with similar issues in the future (not the model, but a model).
1 - Think about what you are doing.
2 - Listen to people that might be impacted by your actions.
3 - Adjust accordingly.
This is very simple, and not that hard. If every company (or person) used a similar template, we might start getting somewhere.
---
Uncle Dave's Music Club
I struggle with including Uncle Dave's Music Club at the bottom of an article like this, but this one feels fitting and I want to share it. Up until a few weeks ago, I had no idea about the history of the band Redbone.
Redbone were a Native American Rock Band that had several hits through the early 70's. You'll probably be familiar with Come and Get Your Love (which is a great fucking song!)
This live version is phenomenal too.
You're probably less familiar with their song We Were All Wounded at Wounded Knee. This song was a massive battle for the band. To start with, their label refused to pay for the recording, so the band funded that themselves. Then, the label refused to release the recording, so the band distributed a few hundred copies to radio stations throughout Europe themselves (and it hit #1 in a few countries!) Even then, their label still wouldn't release it in the US, and many radio stations refused to play it. I wonder why?