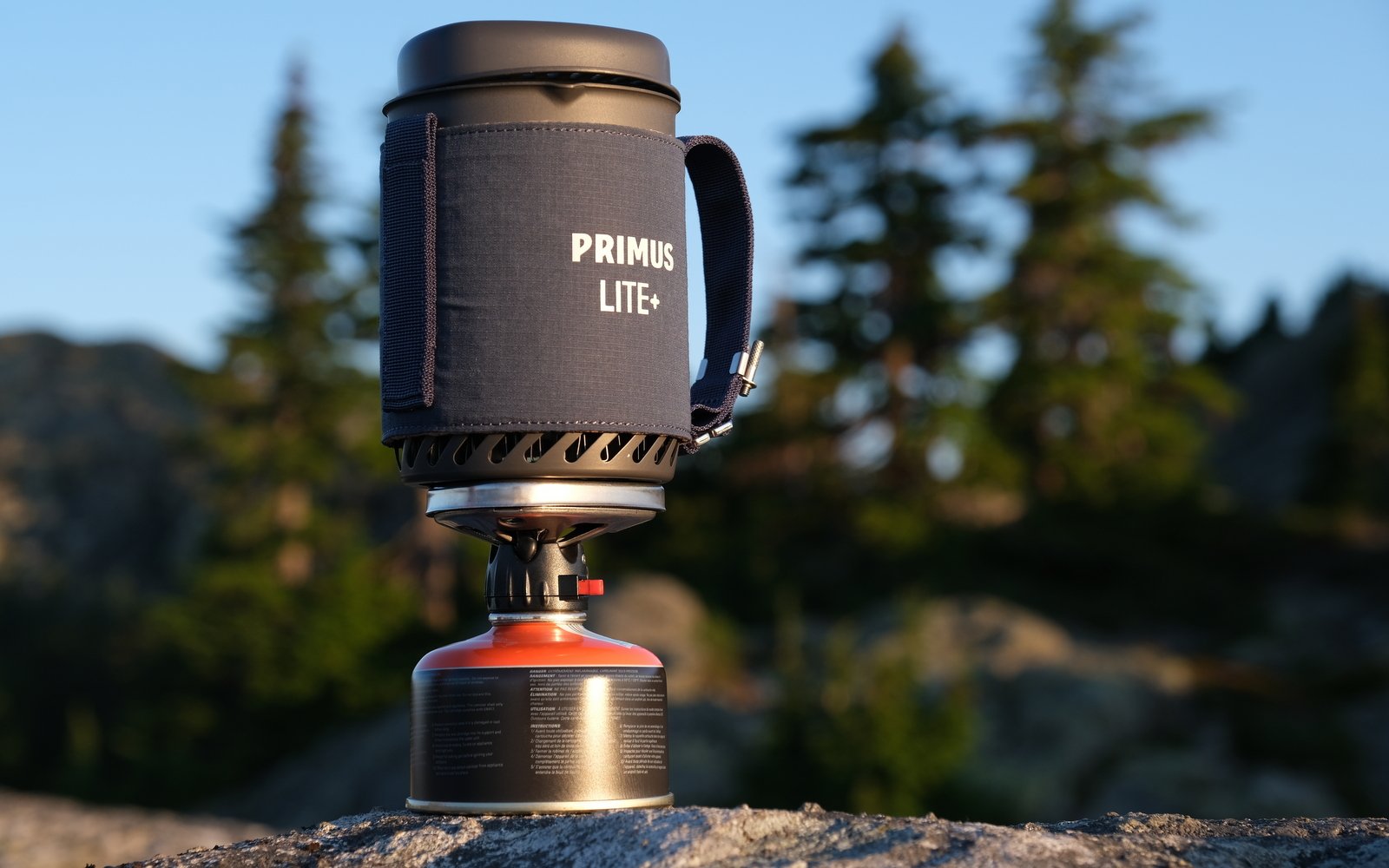 Uncle Dave
Primus Lite+ Backpacking Stove System
Do you ever outsmart yourself? I feel like I'm doing that constantly. The Primus Lite+ Backpacking Stove is a prime example.
When I first saw this thing, I felt like I must immediately have it. It seemed like the perfect, tiny little package. I loved how it all packed in on itself into a self-contained unit. You had your teeny little gas canister there in the bottom and then the actual stove right on top, and it all fit into a teensy little pot. On top of that, the pot had a fancy little heat exchanger design on the bottom, as well as a cork liner to keep your hands from burning.
Holding it in your hands, it feels substantial. The stove twists nicely into the bottom of the pot. All of the stove bits are small, but solidly functional. The valve twists nicely, and the piezo igniter fires consistently, without complaint.
It doesn't stop there, though. The stove ships with a little folding stand that you can put under the gas canister if you want more support. As well, there are three little pegs that screw into the top of the stove, if you want to use a regular pot. And, finally, it comes with a cord and a hook, and you can origami the handle and hang the whole contraption if that's your jam.
It's a perfect little self contained apparatus with a whole bunch of clever little functions. If you want to sell shit to an engineer, this is exactly how you do it. So why did I find myself always leaving the thing at home?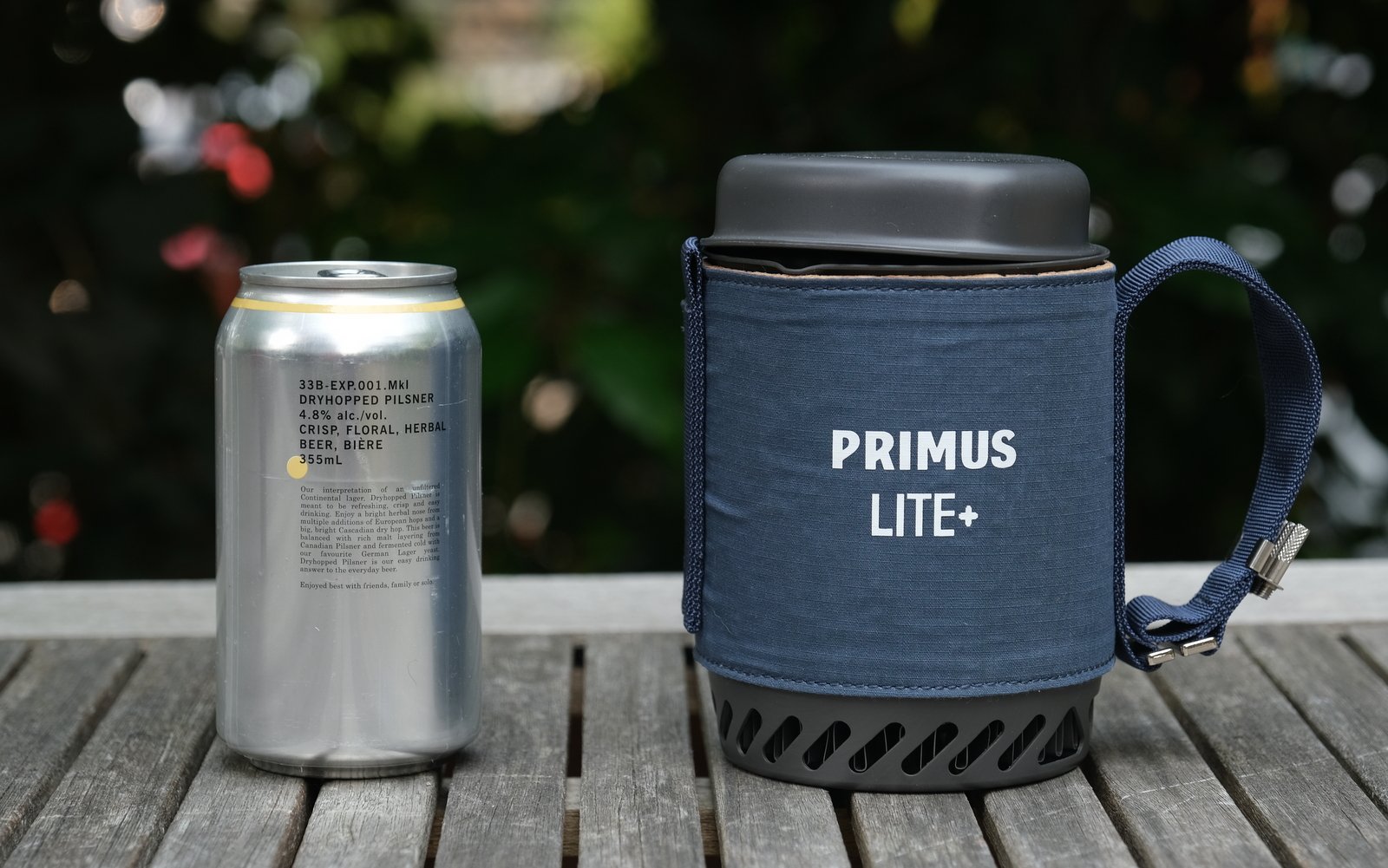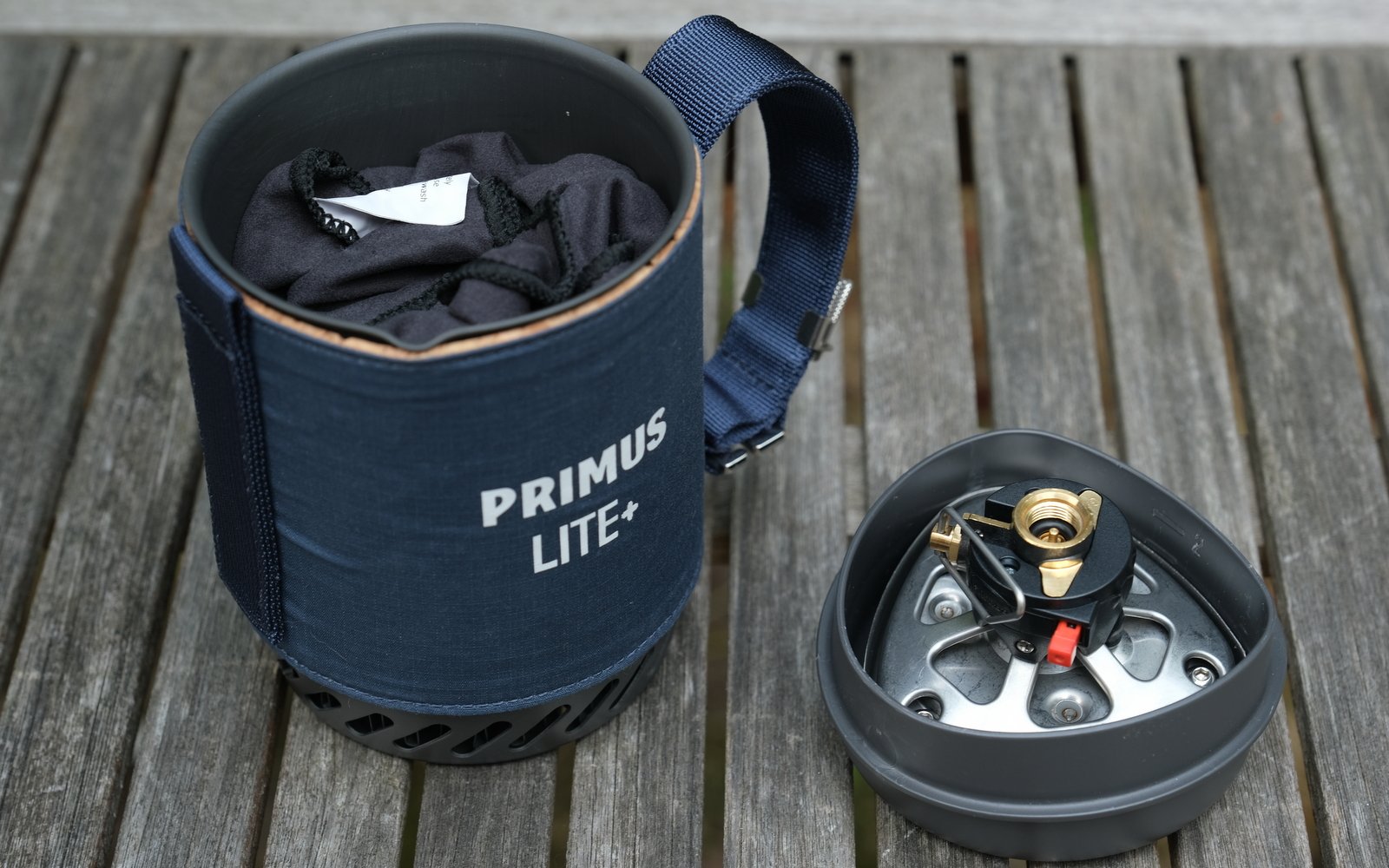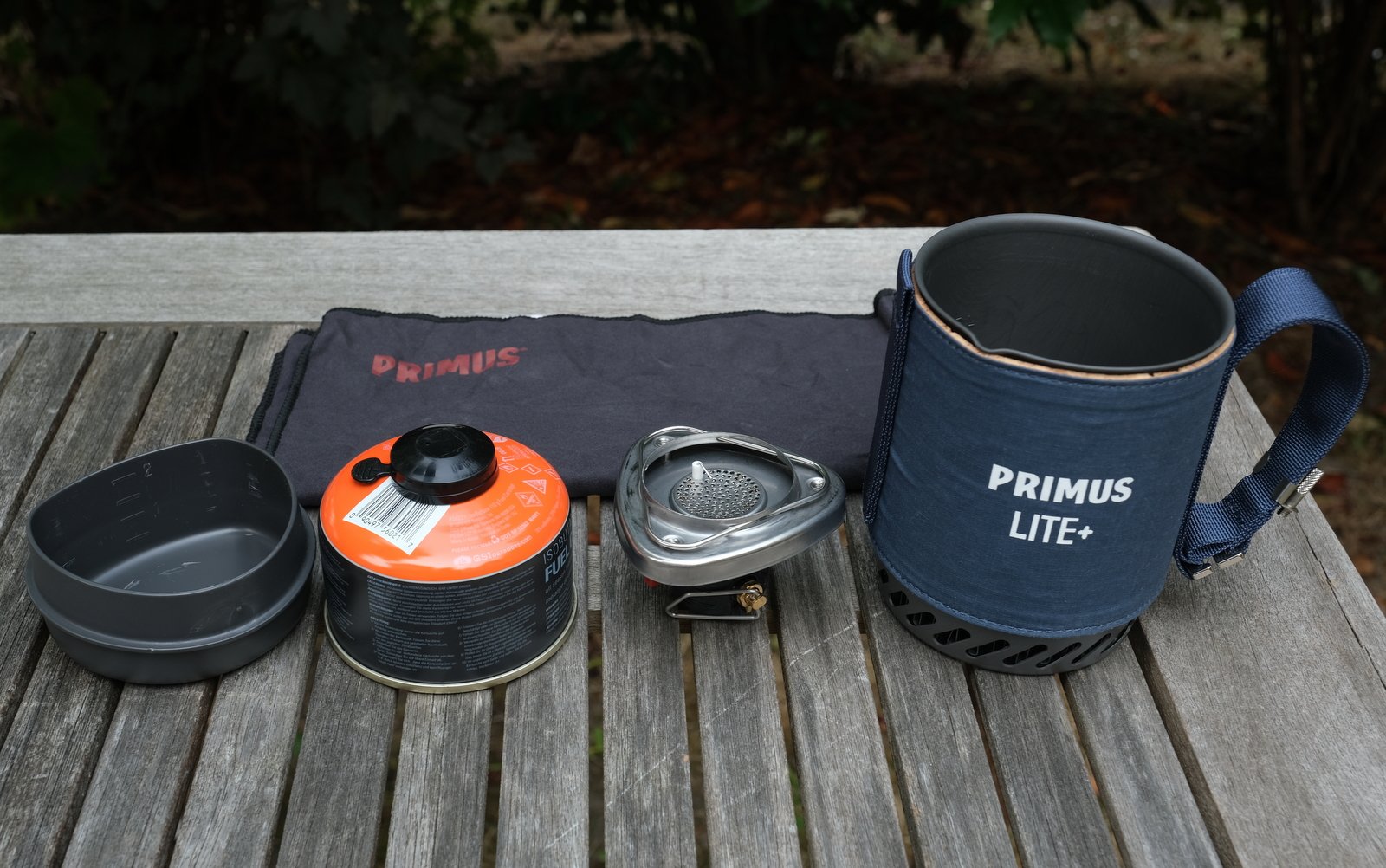 Know Thyself
If you've been following along on this inconsistent bikepacking series, you'll know that this is as much about figuring myself out as it is about the gear. What do I like to do on a bicycle? Well, it turns out that I don't mind a long day in the saddle, but I appreciate it when there's a coffee shop or two along the way. Call it the European Bikepacking model.
So, after receiving this stove I planned several little trips and on each of them, it seemed easier to leave the stove at home. While it is small, and not that heavy, and packs into a tidy little package, it's still 350 grams plus the weight of the gas canister. Dropping a morning cup of tea from your plans becomes pretty easy when you're looking to create some space in your kit.
In Use
Eventually though, it came along. And once it did, I realized that I had been missing out.
First of all, this likely isn't the set-up for creating a large camp meal for a half dozen people. Sure, you can screw in the 3 little pegs and stick a large pot on top, but if you're going to do that, just buy a Classic Trail or an Essential Trail for a fraction of the price and be done with it. Yes, there is no piezo igniter on either of those, but such is life.
So, this is more the stove if you're eating meals out of a bag, or just want a hot beverage in the morning. For that, this thing is perfect. Or at least, nearly so.
As mentioned above, the nicest thing about this stove is the tidy little package it breaks down into, and then how satisfyingly it clicks together. The ignitor is a first push affair, and when the stove lights up it's like a small jet fighter has taken off. With the little heat exchanger on the bottom, this thing is super efficient, and you can boil a half liter of water in a minute or two. I often found myself lapping others, onto my second fill as they struggled to boil a pot of water on their classic setup.
The key is the heat exchanger built into the bottom. It does a great job of guiding most of the heat right into the bottom of the pot. Any heat trying to escape out the sides heats up the vanes of the heat exchanger on its way out the side. As well as improving efficiency, I can imagine that this does a pretty good job of protecting the flame in foul weather, although I didn't really try this out.
So, if you're looking for a small, tight little package that's going to quickly boil up some water, look no further. You can press it into other duties, but there are cheaper ways to do so.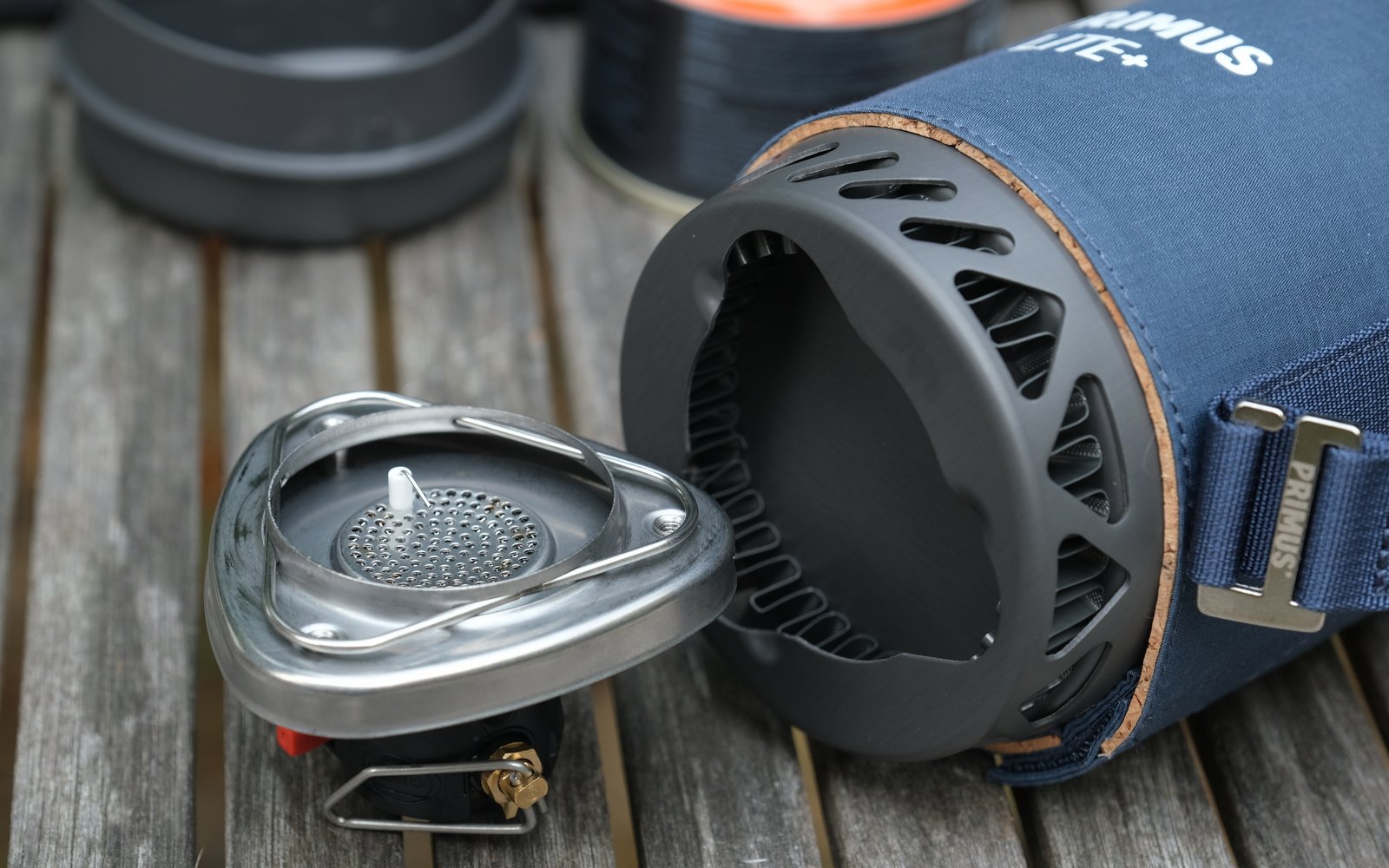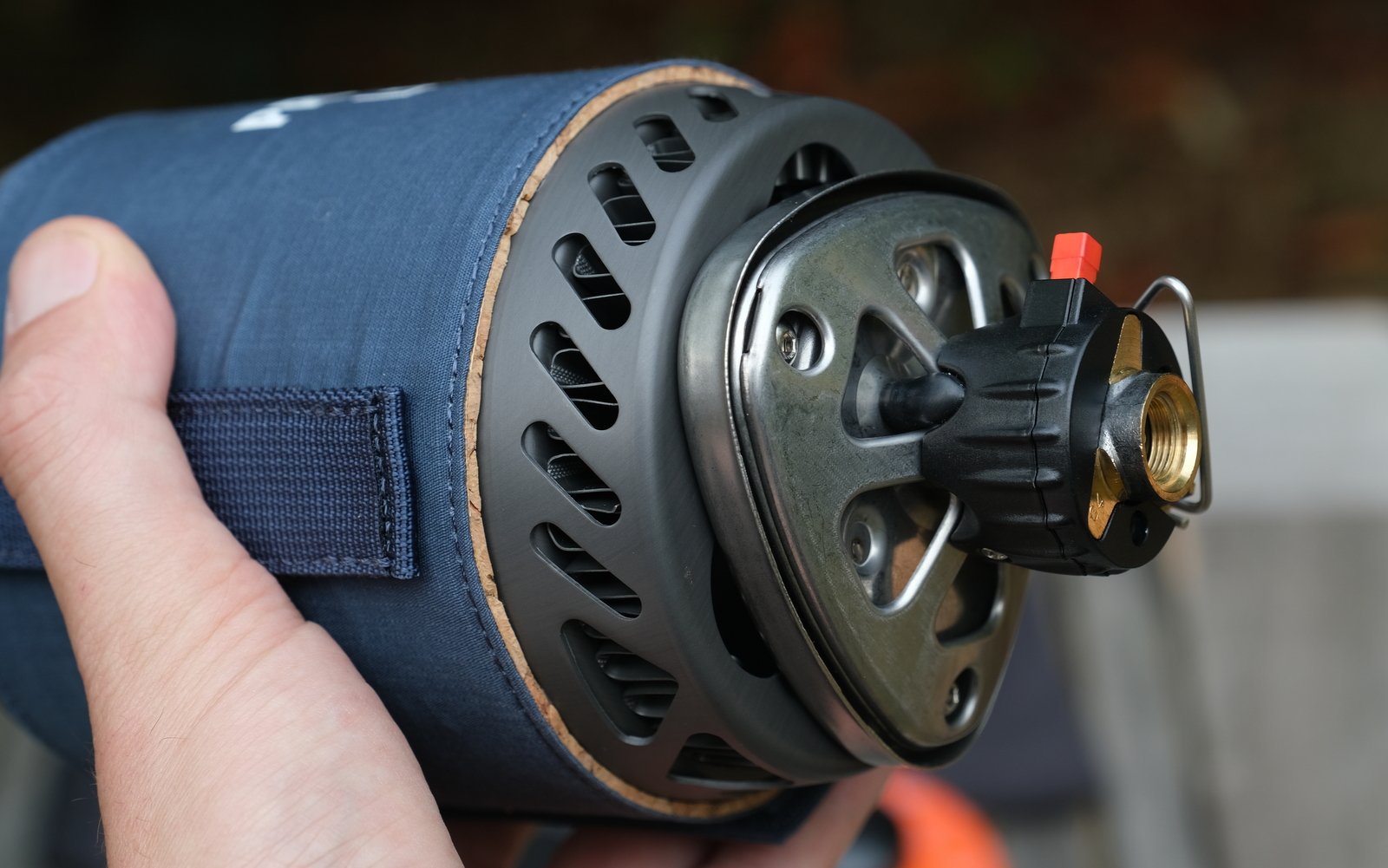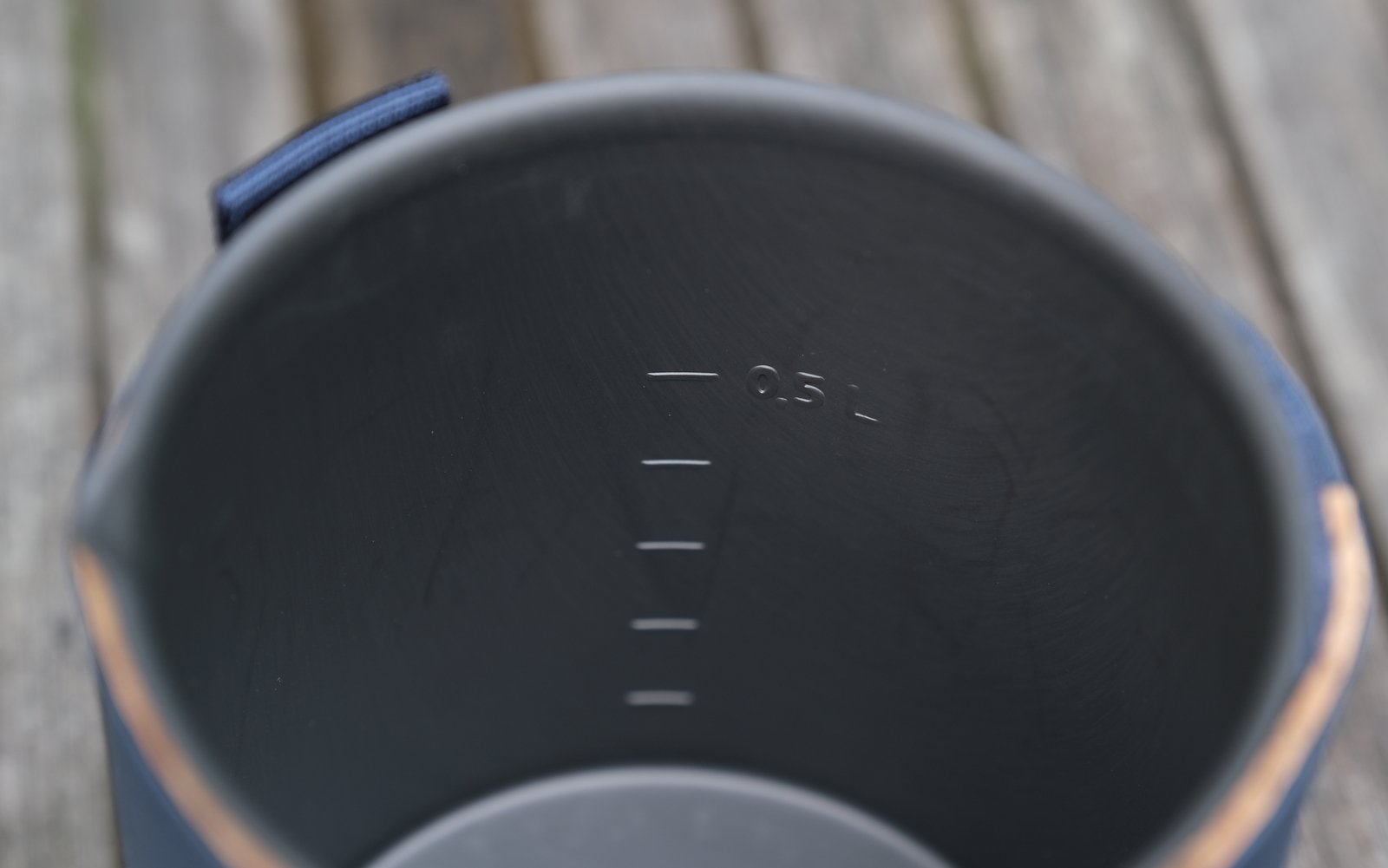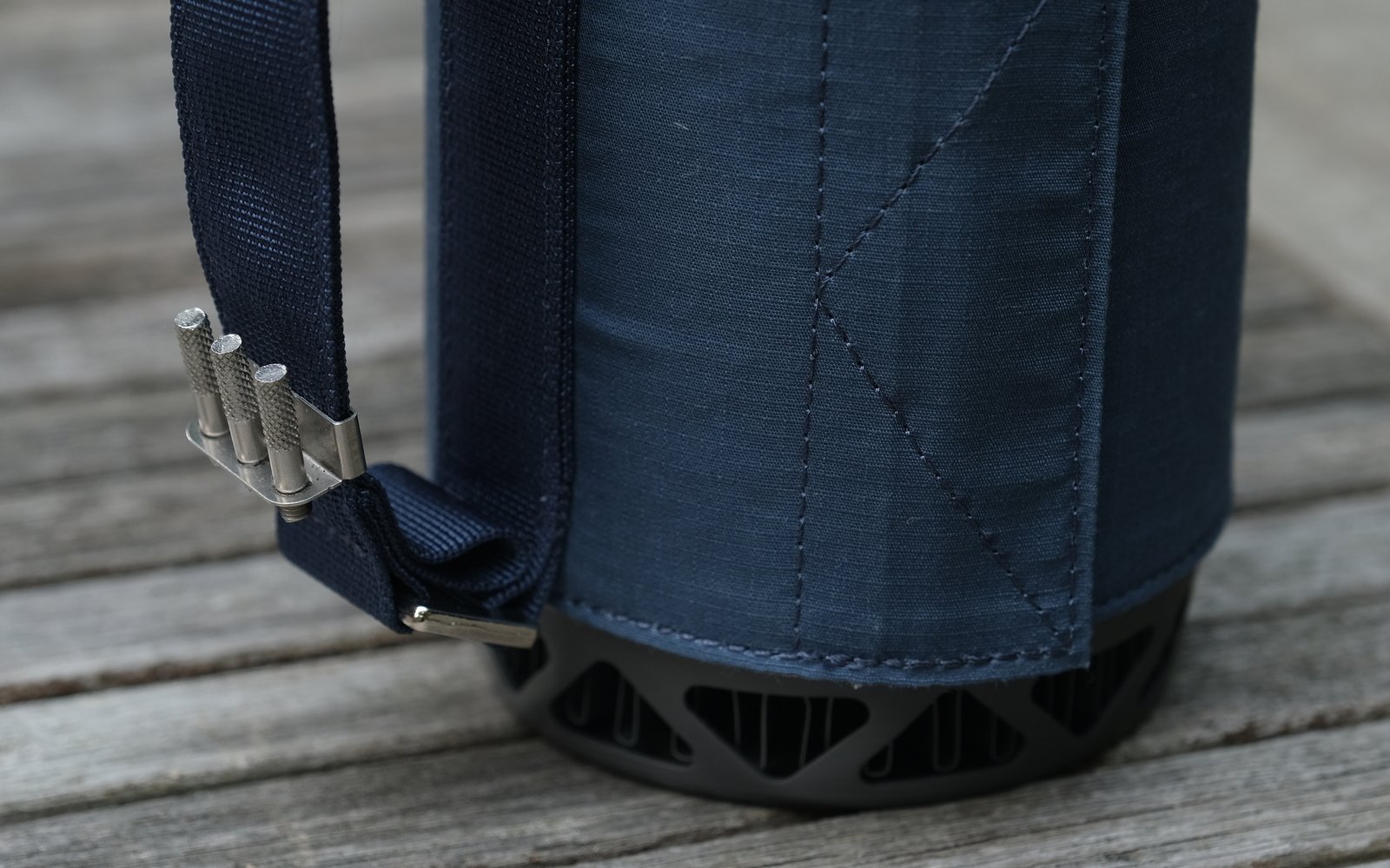 The One Glaring Flaw
All is not perfect. While it's super clever that for hauling the stove slots into the lid of the pot, it's a really tight fit. So tight that I actually asked the folks at Primus if it's supposed to go in there. "Yes! Of course!" So tight that it eventually cracked and broke. Yes, the stove is still useable, but the tight little package isn't quite as tight and little any longer. The lid no longer fits perfectly into the pot, and since it has lost its ability to hold water, it no longer functions as a small cup. This is not the end of the world, but this part needs a redesign. Or some time with a 3d printer. And they should probably start stocking this in their "spare parts" area.
In Conclusion
In conclusion, this setup is exactly what it claims to be. It's a small, clever package that will quickly and easily boil up a half liter of water. Minimalists probably shouldn't apply, as there are many smaller and cheaper options out there. For those looking for ease of use, heating efficiency and packability, it's a great choice. It has a bunch of nice little features that make using it and packing it back up incredibly easy. I may start throwing it in my truck for some pre/post ride tea happenings. Every time I use it, I feel a little bit happy. Once they re-design the lid, this thing will be perfect.
If this isn't exactly what you're looking for, there are a few more options:
The Lite XL – Similar idea, with a 1L pot
The Lite – Similar idea, just a bit cheaper. I think this is just the older version of the Lite+ that they still happen to sell
The Feed Zone Lite+ - To my eyes, this looks exactly like the Lite+ but is "designed for bikepacking" via some bicycle themed graphics.