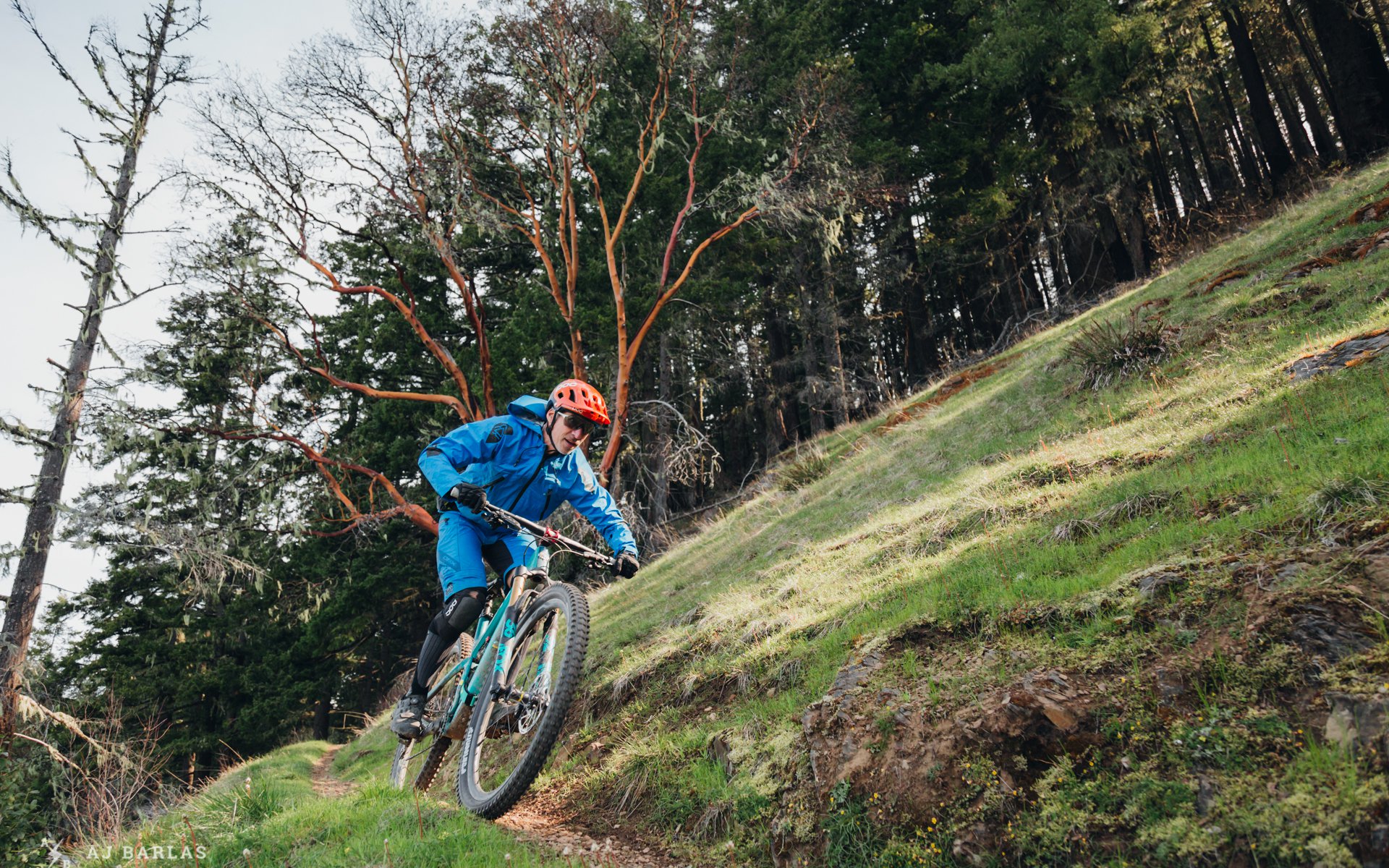 REVIEW
POC VPD Joint System Knee Pads Reviewed
You wouldn't think protection would be trendy, but fashion influences armour as much as frame colours. Remember when everyone was wearing a neck brace? Or if you are a little older, full body armour perhaps in the form of a Dainese suit? Most of my friends and the majority of riders I see here on the North Shore wear padding in three places; hands, head and knees. Of course there are exceptions, riders who wear shin pads or elbows, but they are becoming unicorns among experienced riders. 
What's the deal with so many riders sporting less protection? Does it hurt less to fall? Is there a groupon for elbow stitches? Has gravity been turned down to 0.7? Are we all followers? Part of the reason is that it's more comfortable wearing less protection, particularly in the sticky and sweaty months. This stripping down to basics means what we choose is more important than before and riders are becoming more discerning as a result.
POC's most recent knee pad release attempts to be as comfortable as minimalist pads while providing the protection of bulkier models. At first glance I wasn't very impressed. It seemed to me that there wasn't enough padding above the knee, an area I often seem to smack. These pads also lack any lateral padding but that is also part of the attraction of a lighter product with better ventilation. 
When I pulled them on the first time I was more impressed. I was sent a pair of mediums and they fit perfectly. This is essential because the Joint System pads have no adjustable straps. You slip your feet through (turn them around to get them over your heel more easily) and pull them into place. 
These are very comfortable pads. I tend to prefer climbing with pads around my shins, pulling them up for the descent, but when I have pedalled in these they have felt great. There is no bunching behind the knee, no hot spots and no movement to induce abrasion. Part of the credit goes to the VPD padding POC uses. VPD, which stands for visco-elastic polymer dough, is a material that is pliable to the touch, even moulding to your skin as it warms up. When subjected to an impact the material stiffens enough to be protective. 
And I can vouch for these pads in terms of performance. I went through a nightmarish stint of crashing recently, often landing on one or both knees, and they have worked perfectly, staying in place and keeping skin on my bones. The polyamide thread used to cover the abrasion zone has worked perfectly and it's even perforated to allow some air flow. 
If you are a park rat or a dirt jumper you might want something a little burlier, and with a larger protective zone. For many of the rest of us these provide a great balance of protection and comfort. The bad news is the price. These suckers are 150 USD, 175 CAD, 160 EU or 150 GBP. The Joint System Knees are also very good so they just might be worth the extra cash. 

Check out POCsports.com for more.