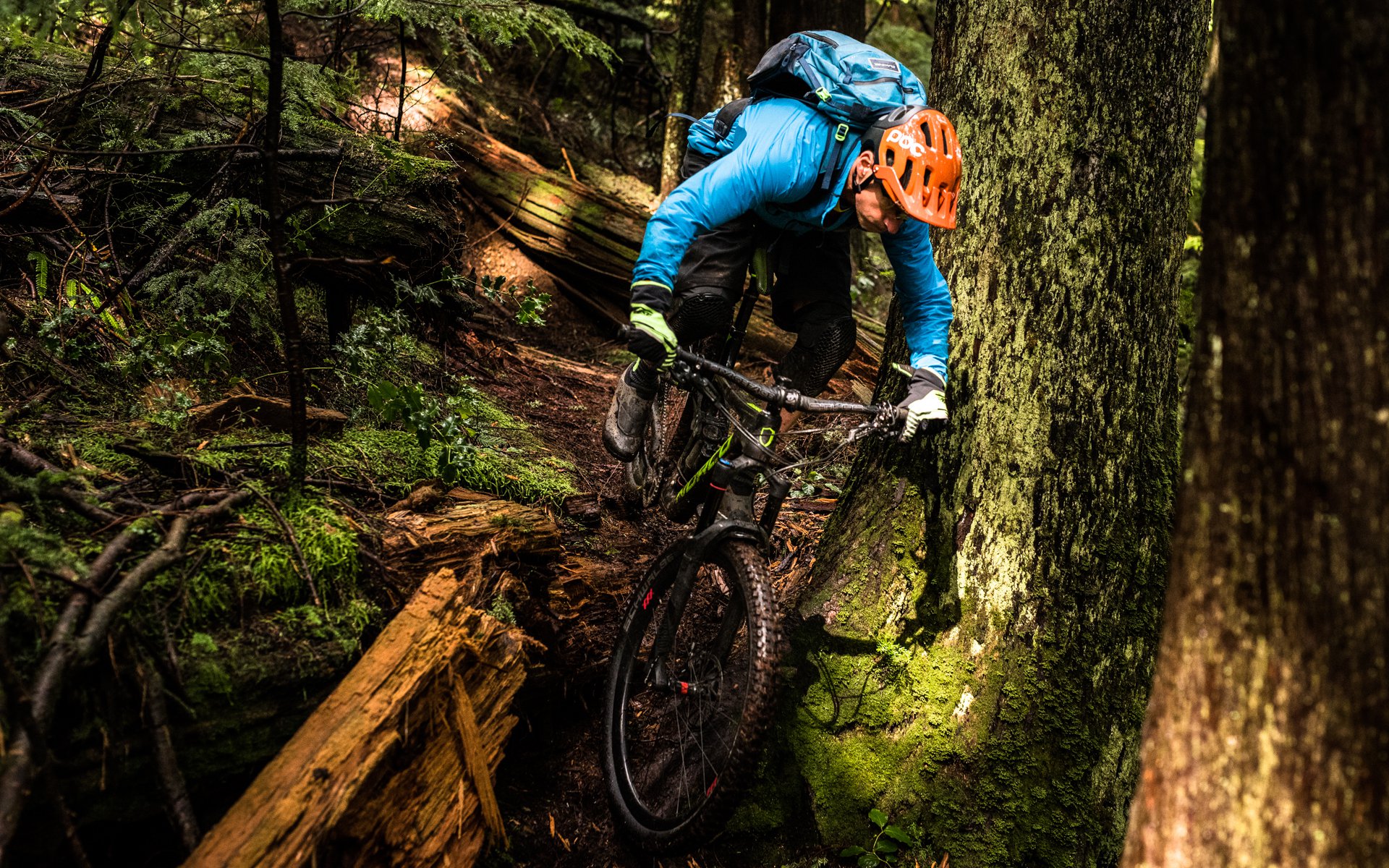 Product Review
POC Tectal helmet
POC is all about clean lines and a minimalist aesthetic that looks to the future. The Tectal doesn't go full Tron, like Smith's Forefront, but from some angles, it appears very Sci-Fi. Somehow the excellent finish of every edge and curve wraps it together perfectly and the result is a comely and reltively sleek brain bucket. 
When I started wearing the POC Tectal helmet we were just emerging from a nasty winter and it was still cold. Oddly this turned out to be the perfect time to evaluate the venting of this lid. While cruising up the fire road on Mt. Fromme, at my usual leisurely pace, I found that my head was getting cold. Compared to the helmet I was wearing previously the Tectal allowed more airflow. Blasts of winter air weren't welcome but now that the weather has turned balmy (record high temps recently!) the efficient flow keeps my brain from boiling. 
This bucket covers low on the rear of your noggin and wraps around the ears like other enduro(!) style helmets. Similarly, it includes a large visor that moves up enough to accommodate your goggles, if that's the way you roll. Somehow the Tectal escapes the bulky look of many helmets in this category. Perhaps the Aramid Bridge gets the credit?
I've heard it said by one helmet manufacturer that MIPS is a gimmick while others swear by it. Interestingly the company that suggested MIPS is ineffective felt they needed to incorporate the product. Is POC's rejection of MIPS an indication that the system is losing favour or that research hasn't backed up the claims of superior concussion protection? What is certain from my experience is that it's more difficult to find a MIPS helmet that fits well and this helmet fits my bony skull perfectly. 
POC has discontinued this colour according to the website and, aside from a rather bold pink, the tones are more muted than previously. I'm down with the pumpkin personally and I like POC's bold colour statements best.
The Tectal retails for US$190 while the Tectal Race is US$210. Interestingly if you order from the POC website Canadian prices are only slightly more than US ($200/$220) so you might want to jump on that before it's corrected.