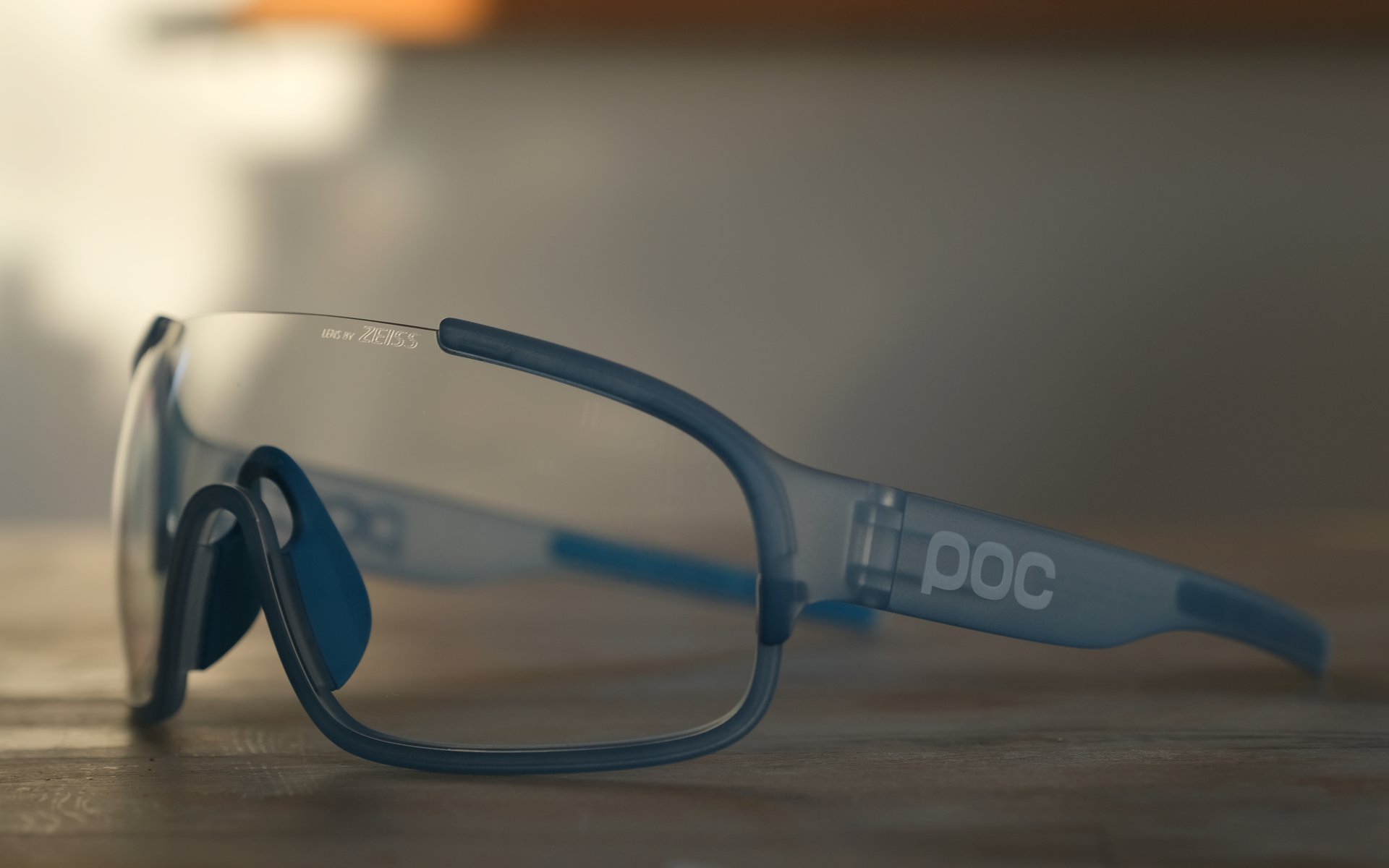 Grumpy Uncle Dave Review
POC Crave Clarity Riding Glasses
As a bottom-tier* writer for a mid-tier website dedicated to a fringe sport, I need to make hay while the iron is hot. If a free part/accessory/garment becomes available, I grab it immediately, whether or not it is useful, necessary or attractive. Now, others in my household insist that 5-6 helmets is too many, and that nobody needs a riding coat for each day of the week, and they probably have a point. But when the gravy crumbs could dry up at any moment, you don't spend too much time questioning their provenance or usefulness.
*What's below bottom-tier? -Ed.
For example, you will remember that I wrote about all my stuff getting stolen from my truck a few years ago? Maybe? Well, if you don't, all you need to know is that I'm still milking that horse for all the cheese it can produce.
The one thing that I did not manage to immediately replace was my riding 'eyewear.' I'm a very, very infrequent wearer of glasses while cycling, so it was very, very easy to just move on when I found myself no longer owning a pair. But then fall hit, and the rain came and I found myself riding a fair amount in the wet, resulting in my eyes constantly getting caked in shit and my body careening off the trail at least once a ride, due to blindness. After I hit the fine people at POC up for some parts to get my helmets rolling again, I thought I'd try my luck and see if they'd ship me a pair of riding glasses. Lo-and-behold, several days later, a tiny little parcel showed up and I was the proud new owner of these!
"These" are, are a pair of POC Crave Clarity glasses in the recently discontinued light blue frame colour (with optional clear lens). Non discount shoppers can find these same glasses available in several frame colours and lens types, for the price of C$320 (well…between C$290 and C$320, depending on your lens choice). This… is not a small sum of money. Throw in a spare clear lens for another C$80, and we're getting into gold toilet/butler territory. It actually makes me a bit happier to know that the pair I received would otherwise have been destined for the face of some other clearance shopping schmuck, had they not come my way. Who knew that I'm even a bit cheap when it comes to free stuff?
Unwrapping these babies left me with a few thoughts and sensations. The first was impressed, due to the little "lens by Zeiss" logo. The next was disappointed, as I was expecting a Pete Roggeman 70's squash player experience. Those wanting to go full-Roggeman should probably look to the larger Aspire Clarity, which in addition to shielding your eyes, will also protect sizable portions of your cheeks and forehead (and will save you C$50 in the process). Practically speaking, the smaller size probably suits my purposes better. They cleared my helmet with no problems, and there is lots of room for air to flow that hopefully will help remain fog-through the cold and damp days of winter.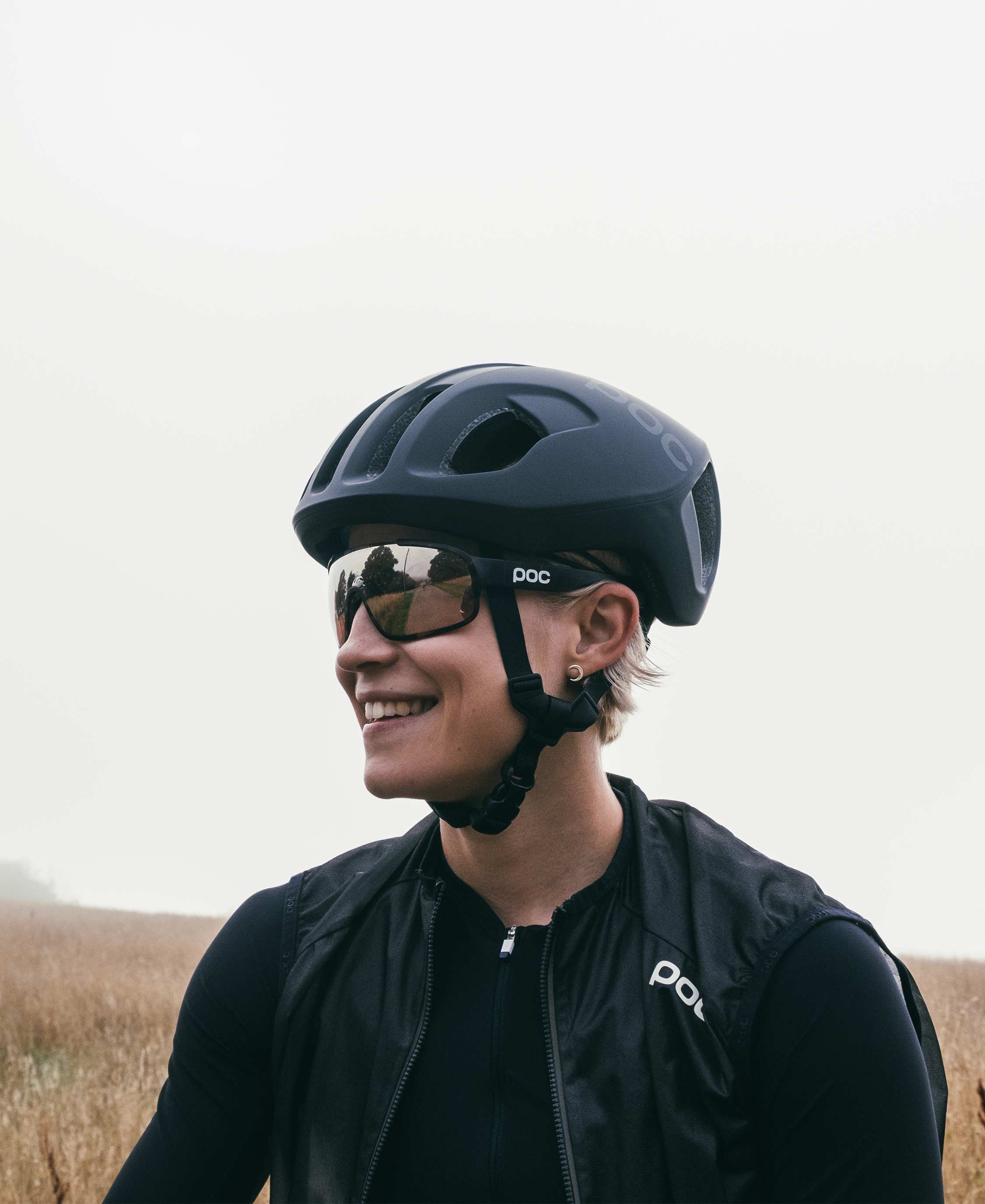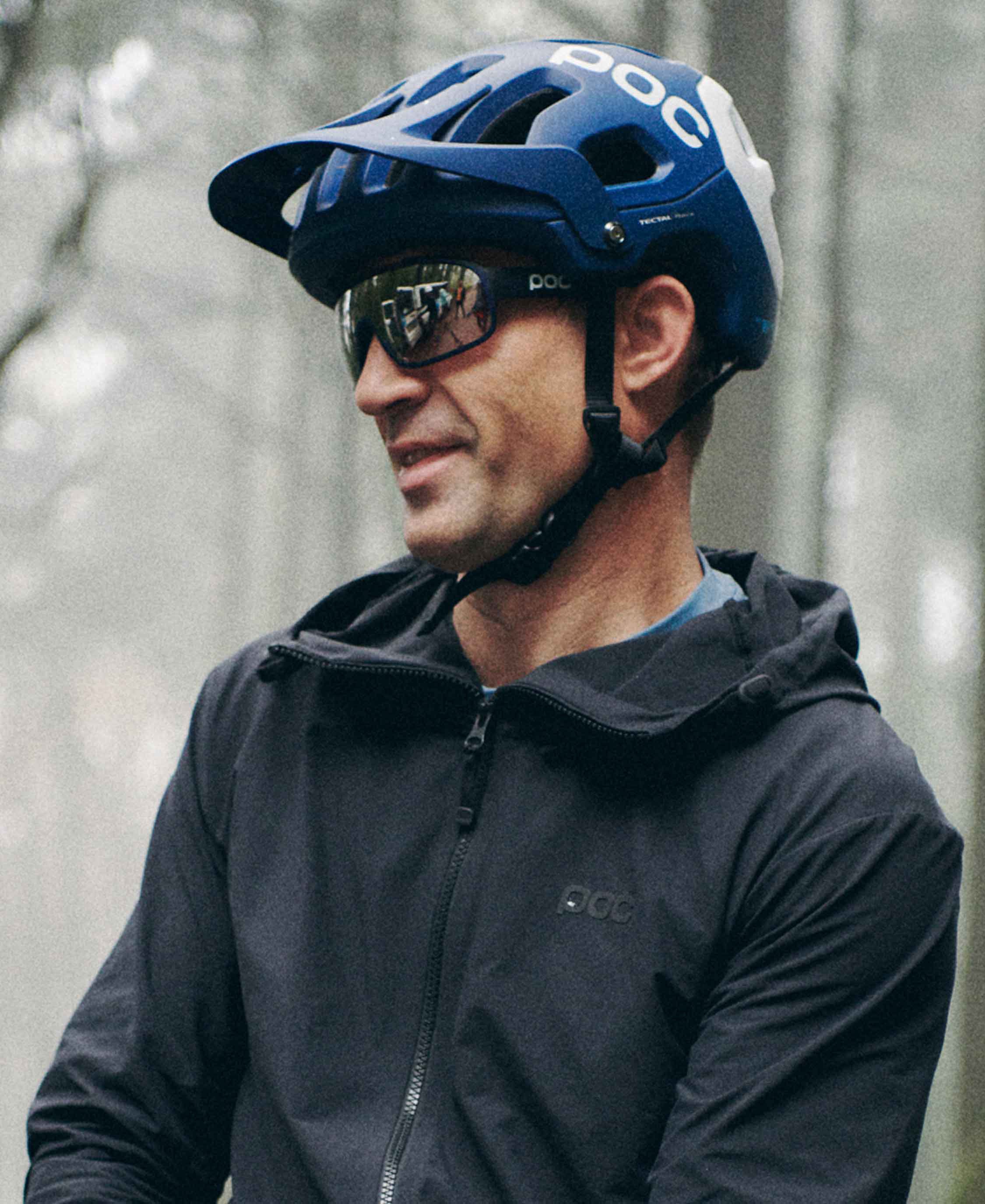 As I implied above, I've been riding a lot this fall and winter, and I've been subjecting my face, eyes and buttocks to horrendous, mud-filled experiences, to the point where I felt somewhat guilty throwing these things on my face for a mountain bike ride. Showering your crotch with icy mud-water is one thing, but spraying filth on a brand new lens? That's another form of uncomfortable. For the sake of the glasses, I thought about waiting and breaking them in under less heinous conditions.
The strange thing though, is that after having this discussion with myself in the parking lot and then deciding to throw caution to the wind, I totally and completely forgot about them for the rest of the ride. Now, "forgot" is maybe a bit of an exaggeration. I obviously noticed them as they deflected large splatters of mud away from my tender eyes. And I obviously noticed them as they fogged up whenever I came to a stop. But, more than any other glasses that I've worn before, these things disappeared from my field of view, and I had no conscious feeling to them being on my face, either through how they fit or how they impacted my vision. It was almost like they weren't there. Even when they fogged up, they'd clear remarkably quickly when I got rolling again. So, yes, they cost a small fortune, but holy crap are they nice to wear while you ride. And because of this, I'm now wearing them more rides than not. I've almost become one of those glasses-while-riding guys.
Most of my complaints start with "especially considering the price." First, it would be nice if there was a clear lens option straight from the factory. Having to shell out for another lens on top of the already hefty base price would be a tough pill to swallow if I was shopping for new glasses. Next, I would say that the translucent blue frame wouldn't be my first choice if I was forking out actual money for this product. Other frame colours look like they might do a better job of making an argument for their premium price. Yes, they do everything that is asked of them. The arms click in and out with authority and yes, it's all about the performance, but I think this frame colour suggests to most people that I'm wearing a cheap pair of safety glasses.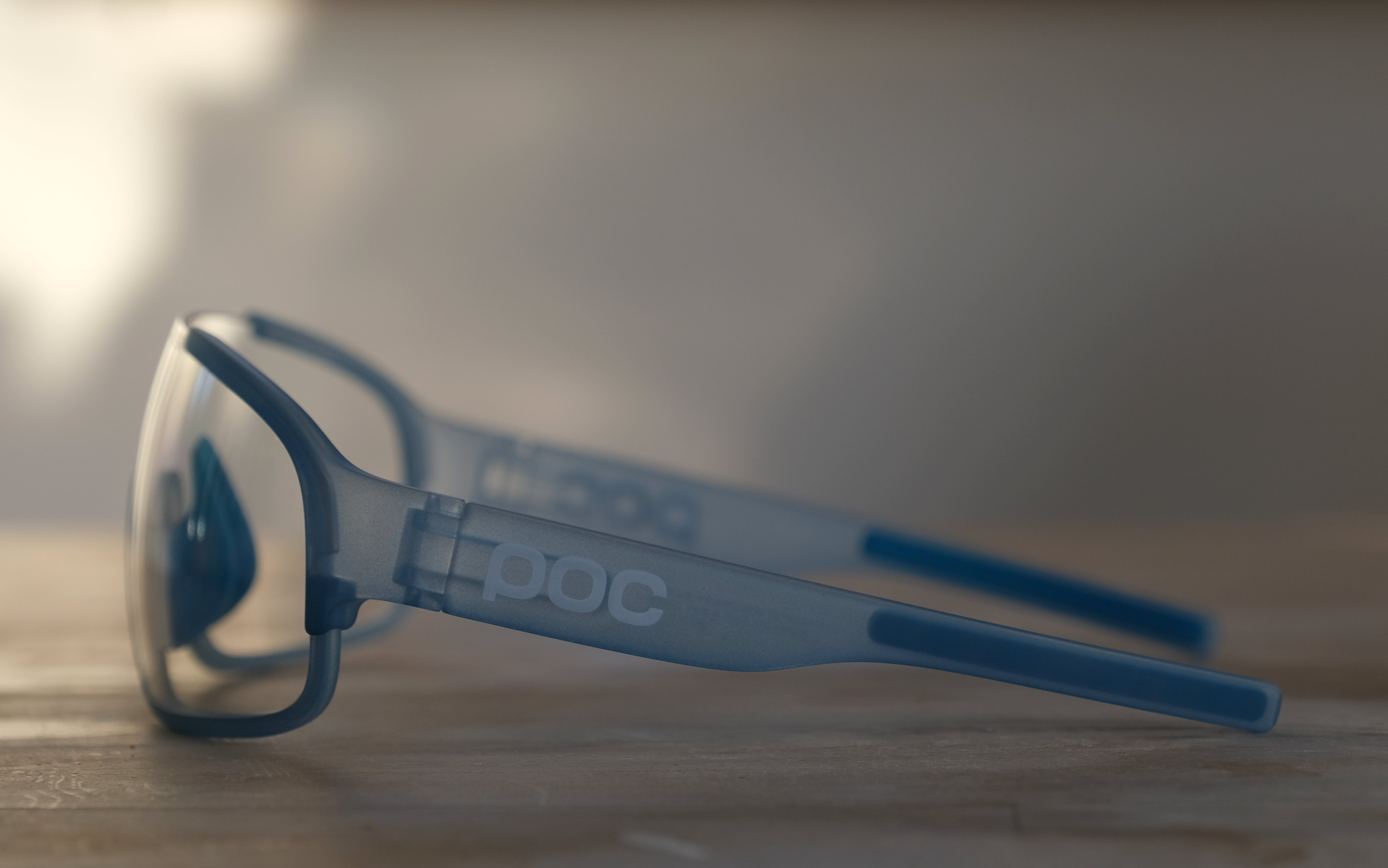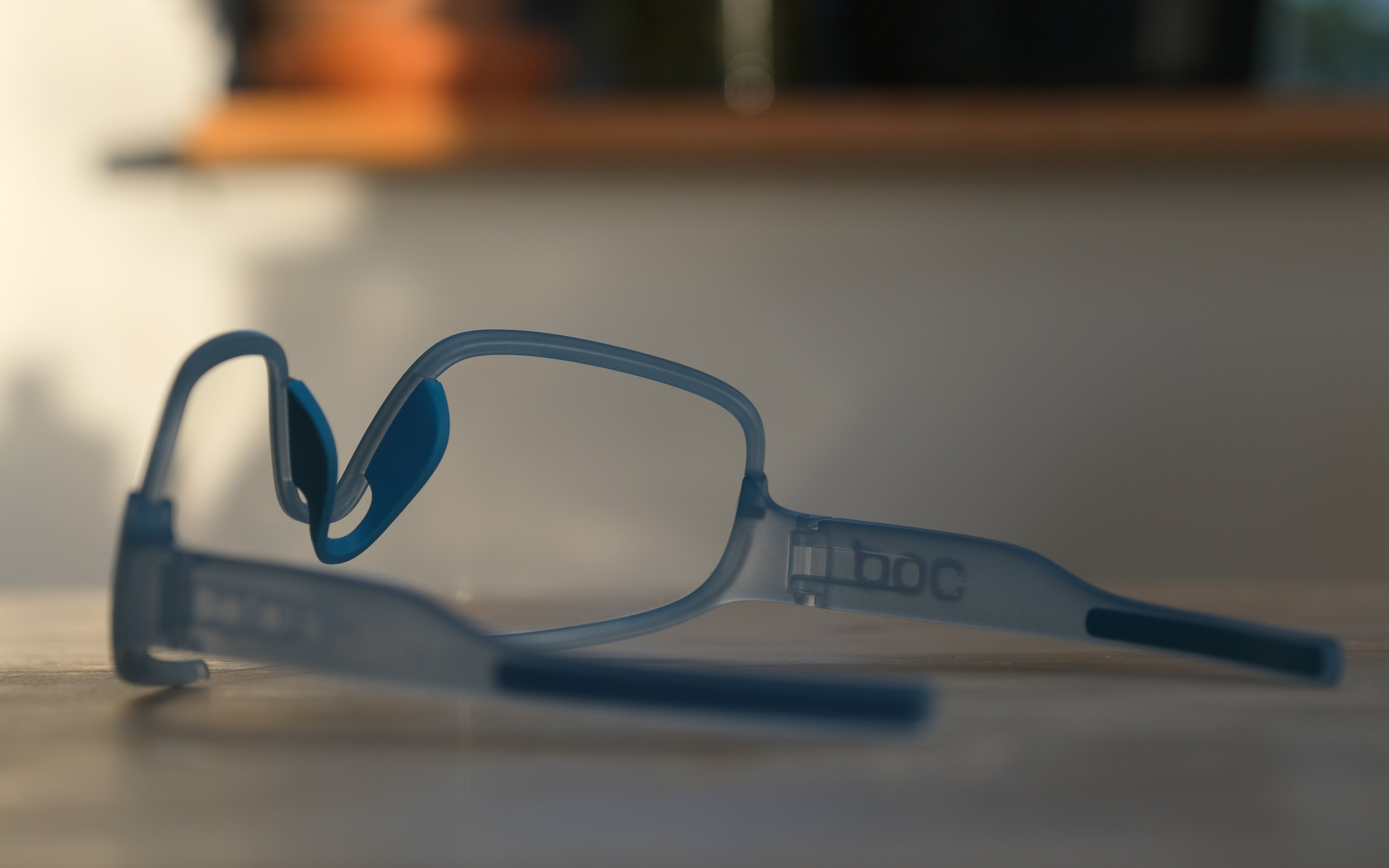 So, much like some lucky tourist bumped up to business class for his flight to St. John's, I'm pretty excited to experience something outside of my price range. Just like starting your flight with a complimentary glass of cheap champagne, these glasses are something that I could get used to. That doesn't mean I'd want to pay for it/them, but I can't help but dream once I've tricked somebody into allowing me the experience. There are cheaper options on the market and many of those will get the job done, but it really says something that I search these out before I go riding and I curse myself on the days that I forget them.
POC Crave Clarity Riding Glasses (psst, the red and uranium/black/translucent are on sale for a mere 203 USD)