FOLLOW-UP REVIEW
POC Axion Spin and Tectal Race Spin - Long Term Follow-Up
It was nearly a year ago that I reviewed two helmets from POC - the Tectal Race Spin and the Axion Spin, which you can see here if you're wanting all the details.
To summarize:
Tectal Race Spin - Great helmet, great fit, slightly slippery straps.
Axion Spin - Same great fit, held back by what I thought might have been a pre-production problem with the fit gizmo.
I had spent a few months with each helmet when I wrote that review. Both have hung around (for different reasons), and it seemed like it was worth writing a brief follow-up.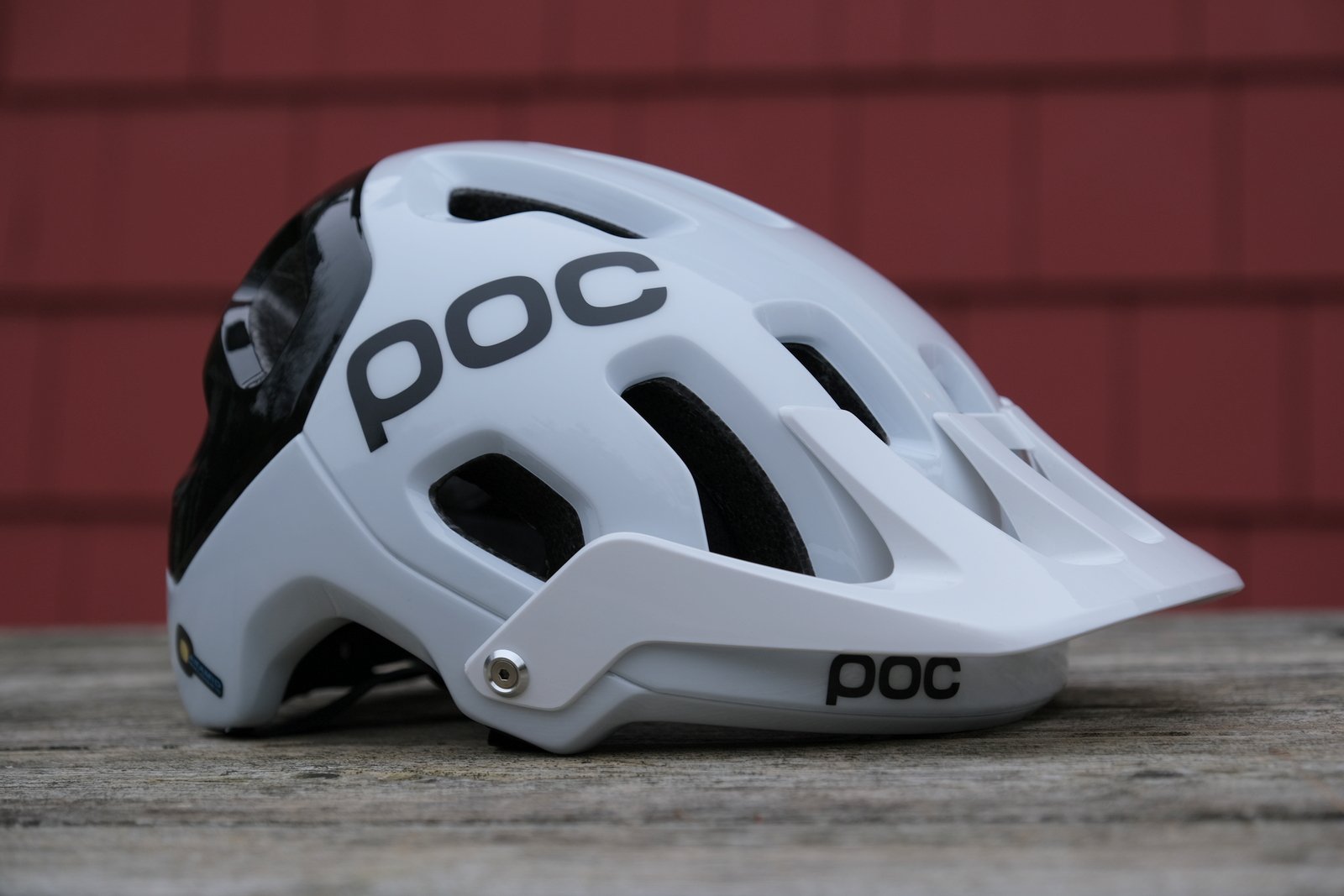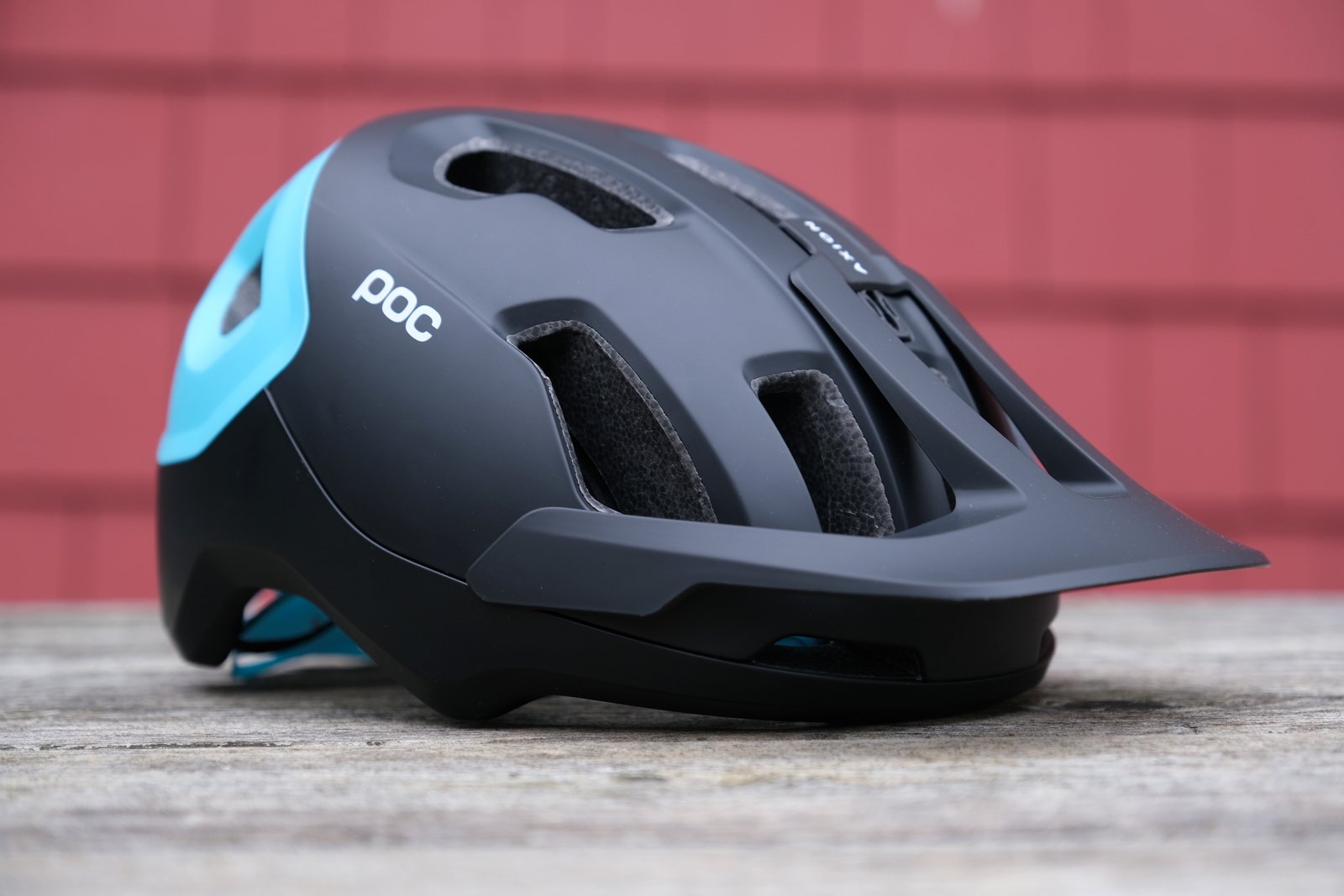 POC Tectal Race Spin
This helmet has been on my head for at least 90% of all bike rides I've completed in the last year. It's a great bloody helmet. All of the positive attributes remain, and the biggest issue I had (slippery straps) feels like a total non issue. I still feel really positively about this helmet and (high praise coming) I no longer feel the need to look for new helmets when I snoop around Cam's room full of bike stuff. There's just no need.
The helmet has a tonne of mileage, and a few weeks back the spin pads started to fall apart. It isn't unusual for pads to give out, especially after this amount of use, but it left me feeling disappointed that I might have to start auditioning other helmets. But then, with a bit of research, I discovered that POC has a pretty great parts supply available from their website. New spin pads for 35 CAD! Which, of course they should, but still, it's really fantastic that Poc makes these, and other, parts easily available to extend your investment in a 240 CAD helmet. The new pads showed up, plugged right in, and hopefully I now have (at least) another year of trouble-free use ahead of me.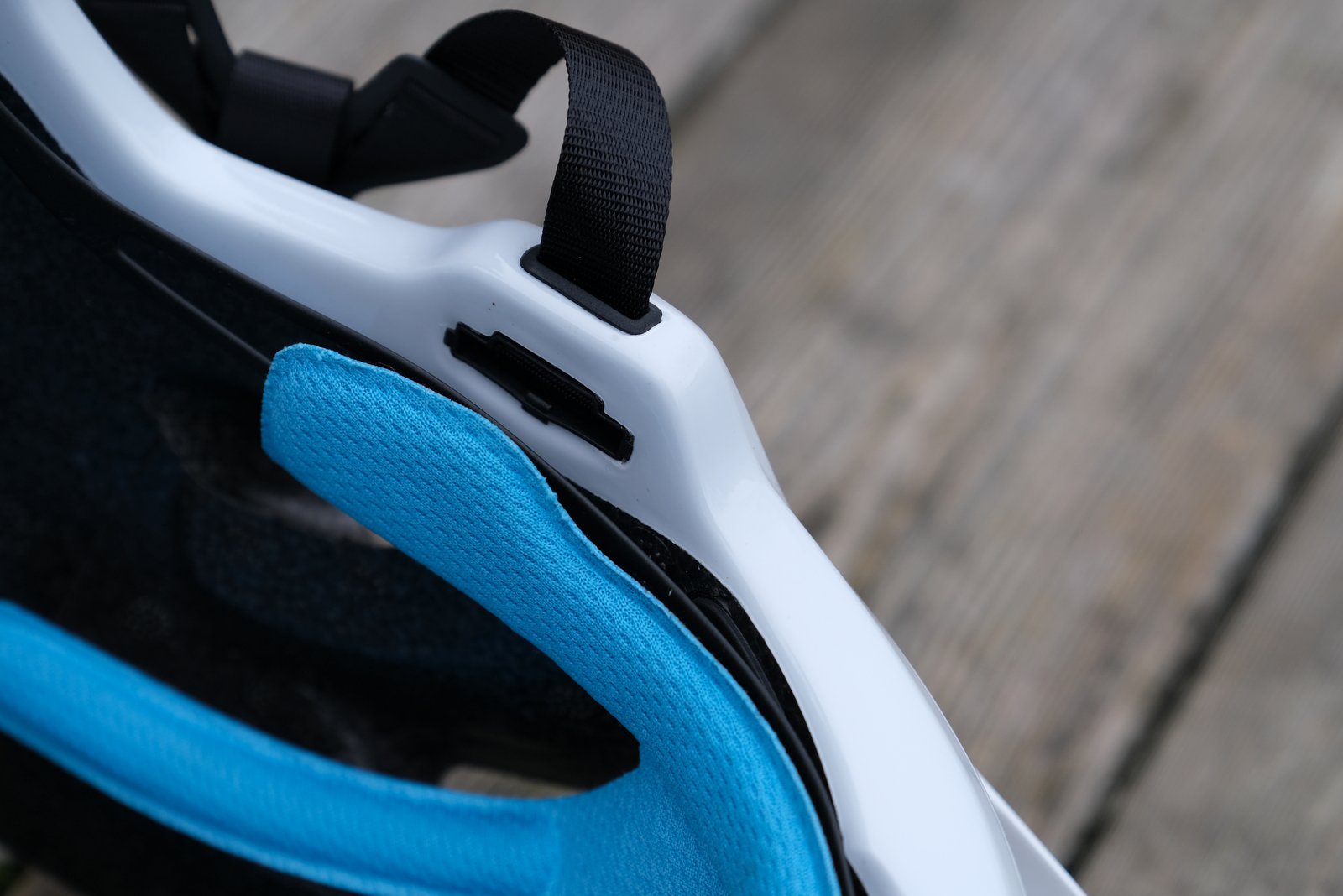 POC Axion Spin
While the Tectal Race hung around because I used it all the time, the Axion hung around because it was a nearly brand new helmet with one glaring issue. But, since I was poking around for new POC parts, I thought I would see if I could fix the problem I had with the Axion spin. Buried in the fit gizmo was a tiny little black star wheel that seemed to be the root cause of my challenges. It seemed to not be sized correctly to engage with the outer housing, and therefore wouldn't stay put. In reading some later reviews of the helmet, my suspicions were confirmed that this was only a problem with my sample helmet, not the later production models. Well, more good news from POC, they'll sell you the whole adjustment system for $15! So I ordered up one of them, too.
When it showed up, it was pretty easy to pop the old fit system out, and pop a new one in. I also decided to see if I could make the old one work by cannibalizing the new one for the parts that I needed, and just by swapping in the new star wheel, everything worked fine. A new helmet for 15 bucks!
So, all of my caveats from my original Axion review have been solved. This is a great helmet with most of the features of the Tectal Race but for $70 less. Once you're riding, you'd be hard pressed to feel a difference between the two. The visor is a little bit cheaper, and there is no goggle strap, but beyond that, they're more similar than different.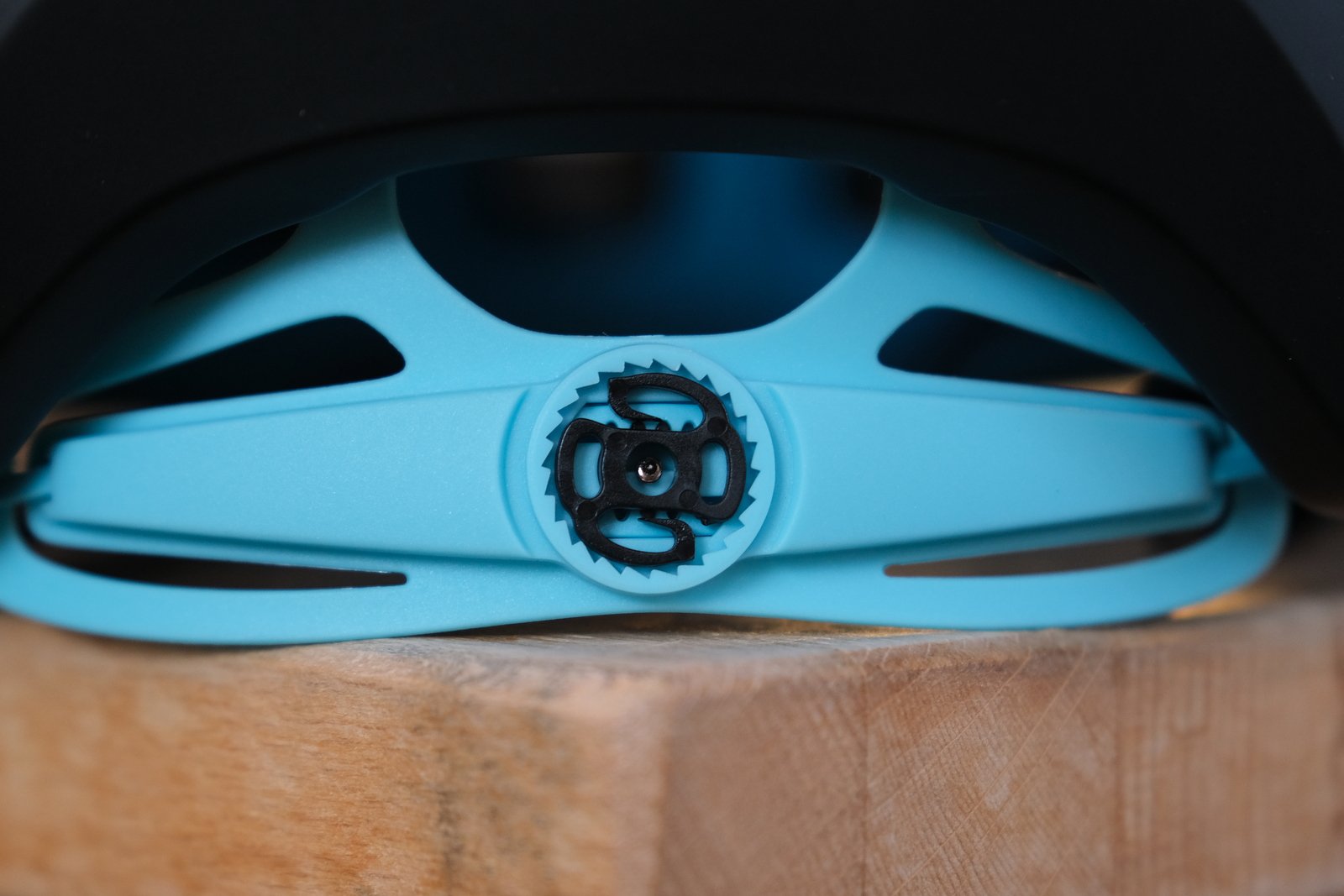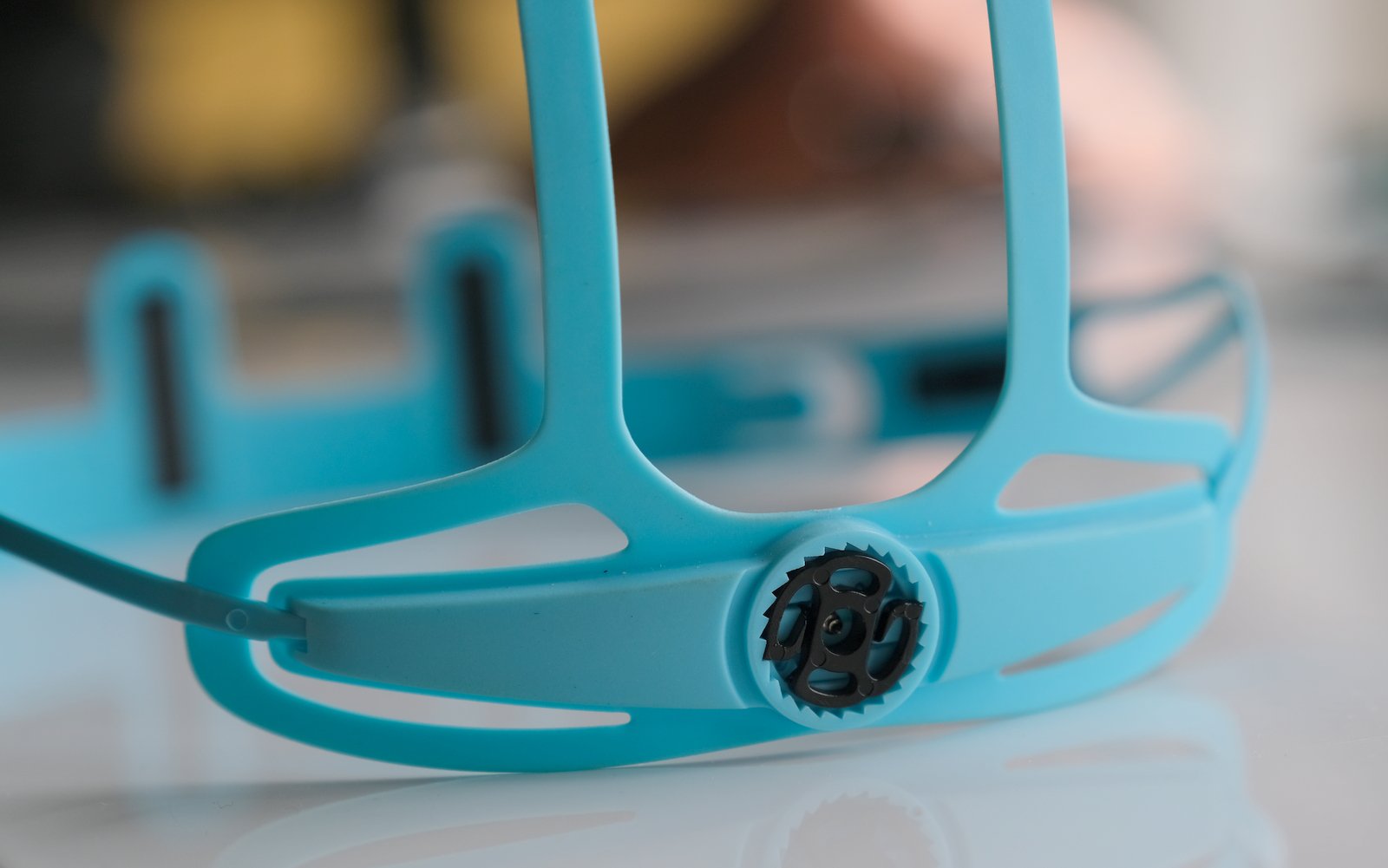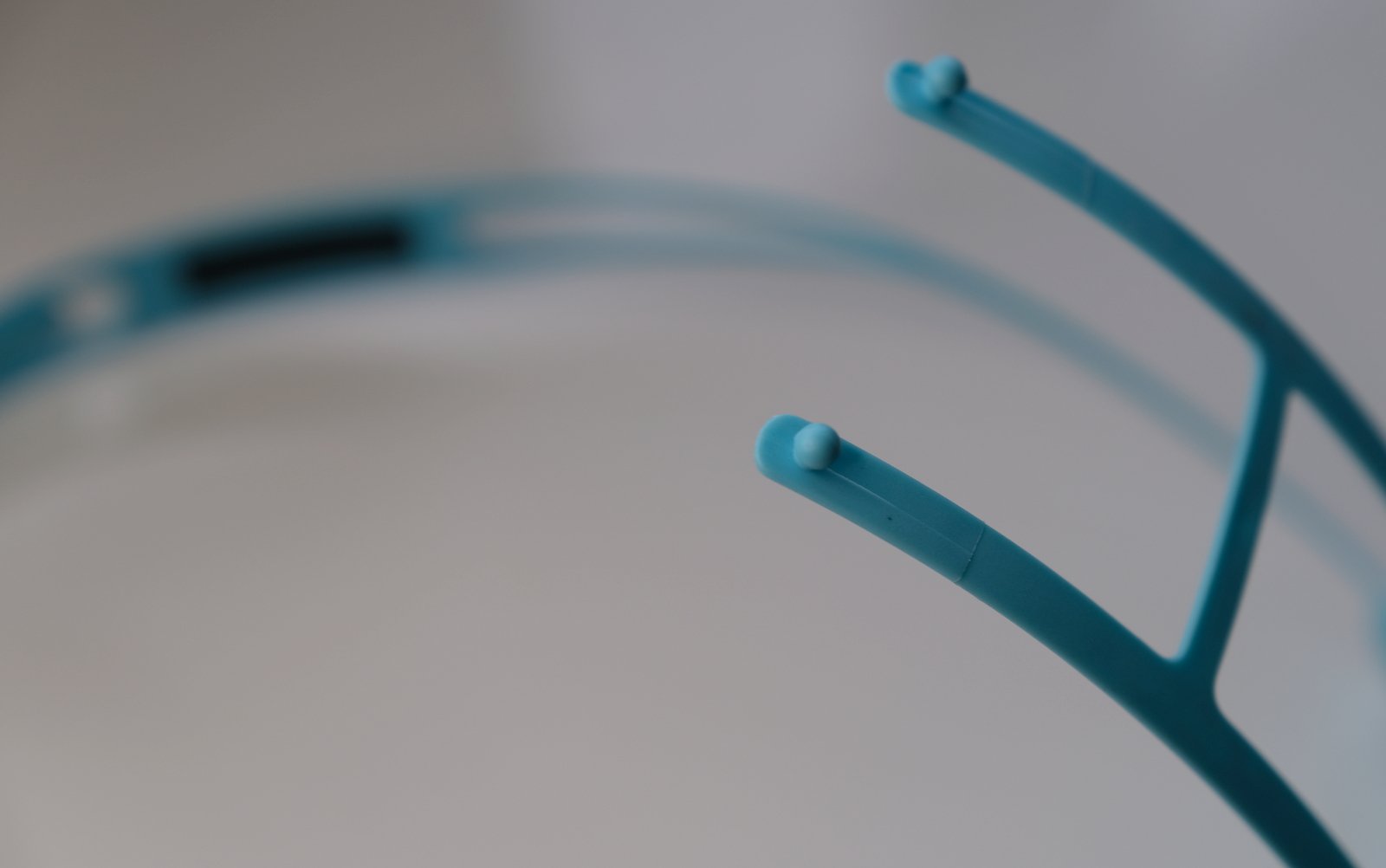 Conclusions
I still really like these helmets. The readily available spare parts make them that much better and go a ways towards justifying their premium price tags. All helmet companies should do this. Troy Lee Designs has a similar assortment of stuff available, but it seems like most other major helmet companies don't (or least don't advertise the fact or make it easy). It's somewhat crazy that a manufacturer offering easily accessible spare parts to keep things rolling along is a feature to get excited about, but here we are. I've spent enough time riding in helmets with partially de-laminated pads to think that I can't possibly be the only person that feels the same way.