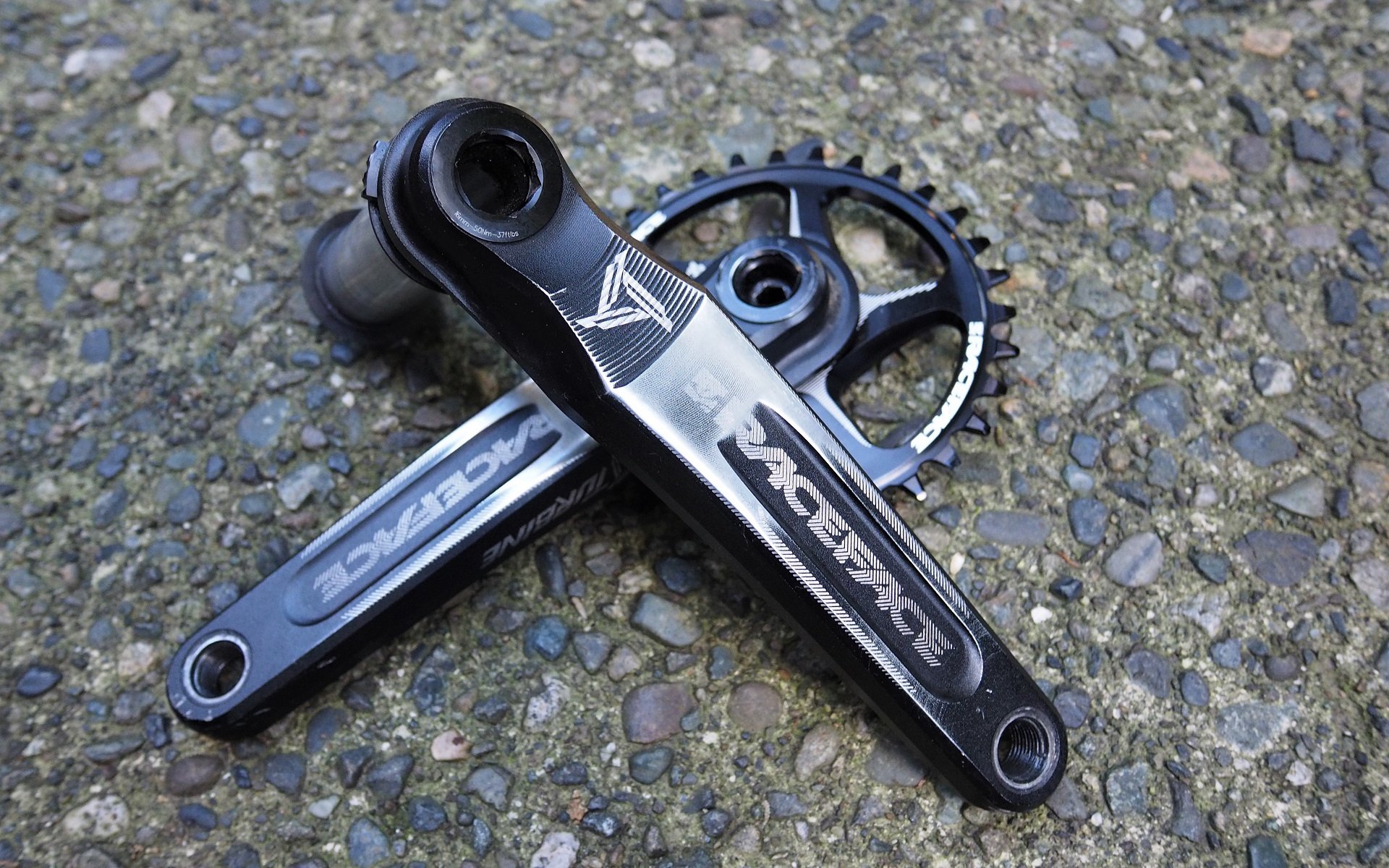 EDITORIAL
Plain Parts - Compelling Sentiments
Not The Collectors Editions
I've run into all kinds of interesting bicycle components from days long gone. Original Sweet Wings cranks, a complete '92 or '93 Campy mountain bike groupset, a White Industries LMDS derailleur and shifter, Machine Tech clutch hubs, plenty of drool-worthy stuff for a bike nerd. But in all the above cases, the parts in question were acquisitions removed from any trail side tales. Without provenance, as tech-nerd-cool as an item may be, it's really just old stuff. Personally, I'm significantly more interested in your boring collection of bland bits with great stories.
Riding some very old school trails this weekend, I came across a few logs still showing the signs of big chainrings chewing their way across them. I could only imagine today's crops of long, low, and slack bikes sporting a big ring bash guard designed to protect a 42t or 44t ring. Who still has one of those bash guards? Heck, who still has their last 110 BCD 5-bolt, 94 BCD 5-bolt, or heck, 104 BCD 4-bolt bash-guard hanging around? How punched in is it? Does the price of a replacement for your current SRAM Eagle chainring not make you want to drill it out so you can attach that old bash ring to the outside?
I have a few friends who used to hang on to parts they had really broken on the trail. The catastrophic failures. Junk better off recycled maybe, but always good for a smile and a laugh checking them out. Personally, I've moved on from anything that is no longer functional - or worse, potentially dangerous. Handlebars come to mind - so my collection of old parts with a story too good to pass them on is tiny. But I do have a couple of good examples. There's the King Ti Cage I received as a gift over twenty years ago and these Race Face Turbine cranks I purchased in 2017.
It's a short story. I bought these Race Face crank arms on Easter weekend in 2017 at Black's Cycle in Courtney. The carbon crankset I was reviewing for NSMB.com failed - resulting in a long trip back to base with my crankarm floating on the spindle - and although Black's was closed, Carter, the manager, turned the lights on so I could buy a crankset and get my bike rolling.
These Turbines hold a lot of energy from that encounter. Carter was genuinely stoked to get me back riding and I was pumped that my weekend with a hilarious posse of friends was saved. I don't remember what they cost, but these cranks paid for themselves immediately with a weekend's riding hilarity with the right crew. Even having bought a Wolf Tooth Camo spider and a Cane Creek bearing preloader upgrade, these cranks feel like they have no cost associated with them.
Even with the faces polished to a shine by my heels and having been installed on a few bikes - never mind removal to swap rings and bottom brackets - they're still in perfectly functional condition. They've been benched for a few months as I've been testing the Only Drivetrain That Matters, but even with their 'spares' status, I don't think there's a price anyone would agree to pay for them for which I'd part with them.
Somewhere I have a Magura Gustav floating caliper, a bag of adapters, some fresh pads, and the aspiration to compare it to current brake systems but other than that, the titanium bottle cage, and these Race Face cranks, I can't think of a bike part I own that isn't readily replaceable. Sure, there are a couple of Chris King headsets in frames but I could always replace them with new ones - there's no item-specific emotional value buried in them.
My few value-added components and my various friends' small collections of beaten-and-usable or broken-but-valuable bike parts have me wondering what other folks have kicking around. Whether it's the wretched remains or your first catastrophic component failure, or the chamois you grabbed off the clearance rack twenty years ago, I'm curious about the what and why.
---
What's the story behind your remnant parts?