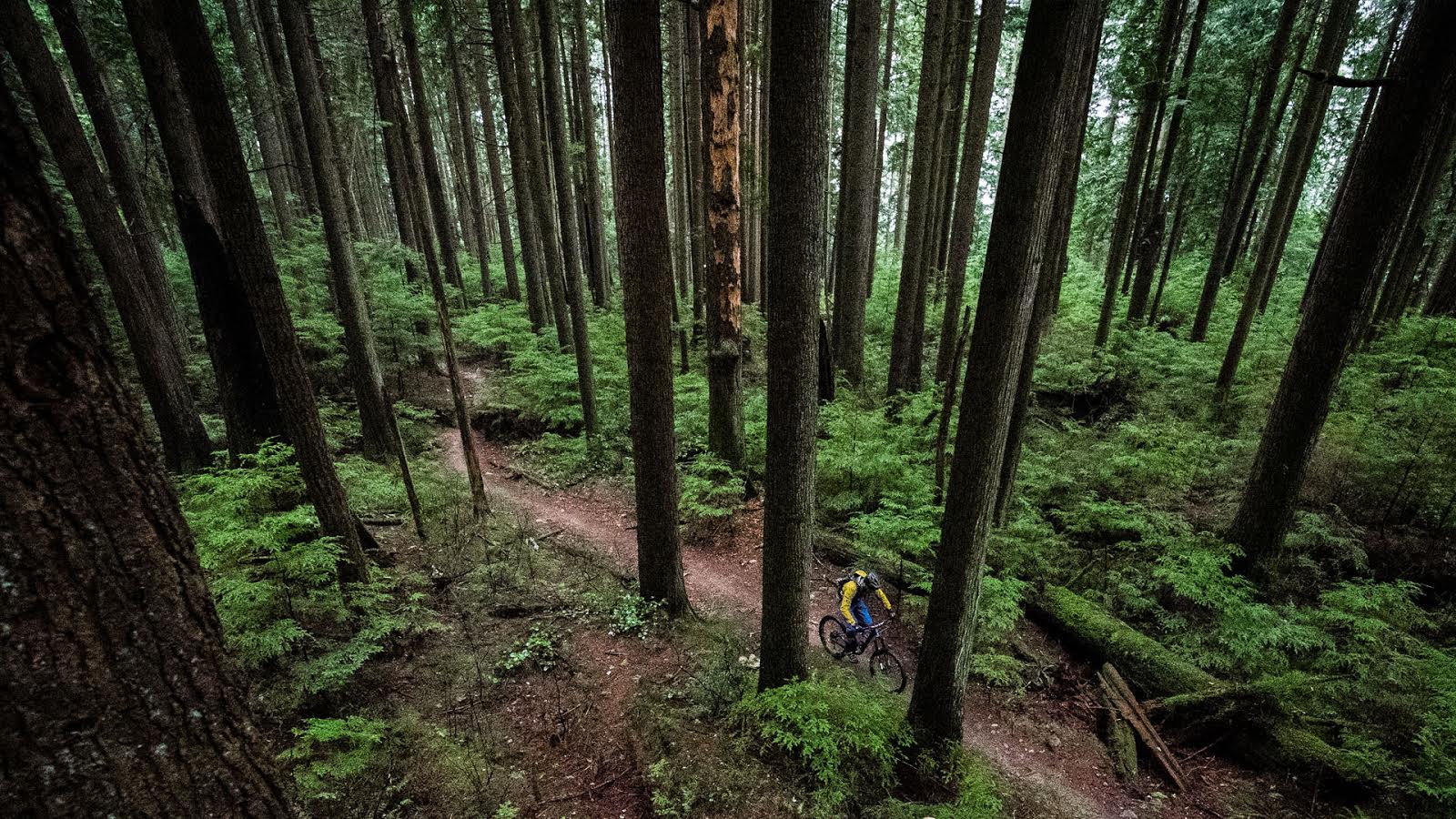 Pivot Mach 6 Carbon – First Impressions
The popular Mach 6 Carbon (aka the M6C) is Pivot's 6″ travel, 27.5-wheeled do everything bike. Sliding in between the Phoenix downhill bike and the Mach 5.7, the M6C is designed to blend the best attributes of its immediate siblings. Many bikes out there promise to descend like a DH bike and climb like a trail bike but few deliver. Given that this is Pivot's best selling bike maybe the M6C keeps that promise better than most.
With short sub-17″ chainstays, a low bottom bracket sitting at 13.6″ and a conservatively slack 66.5 degree head angle, the M6C doesn't push the numbers too far. Everything looks good though and adding a Dave Weagle-designed suspension only boosts the on-paper promise.
Like Brett Tippie in a Red Bull fridge, I was quite pleased when I took delivery of the top spec version of the M6C with new Shimano XTR, fresh 2016 Fox front and rear and a set of Reynolds Blacklabel carbon wheels. I went for the XL frame to get the reach I've grown to prefer. That is a size up from what I usually ride but after a few rides I think it was the right move. Built up like this the bike weighs in at 28.4lbs with pedals, which for such a large frame is pretty competitive.
The Pivot Mach 6 Carbon is available in 8 different builds starting at $4,599 USD with a Shimano SLX build with a frame only option setting you back $2,999 USD. The build as seen here with the Reynolds wheel upgrade is a wallet melting $8,749 USD. Expensive for sure but the opportunity to get some proper time in riding the new XTR and the new Fox suspension is something that we could not turn down.
---
Solid build on a much-loved bike. Are you a Mach 6 Carbon fan?