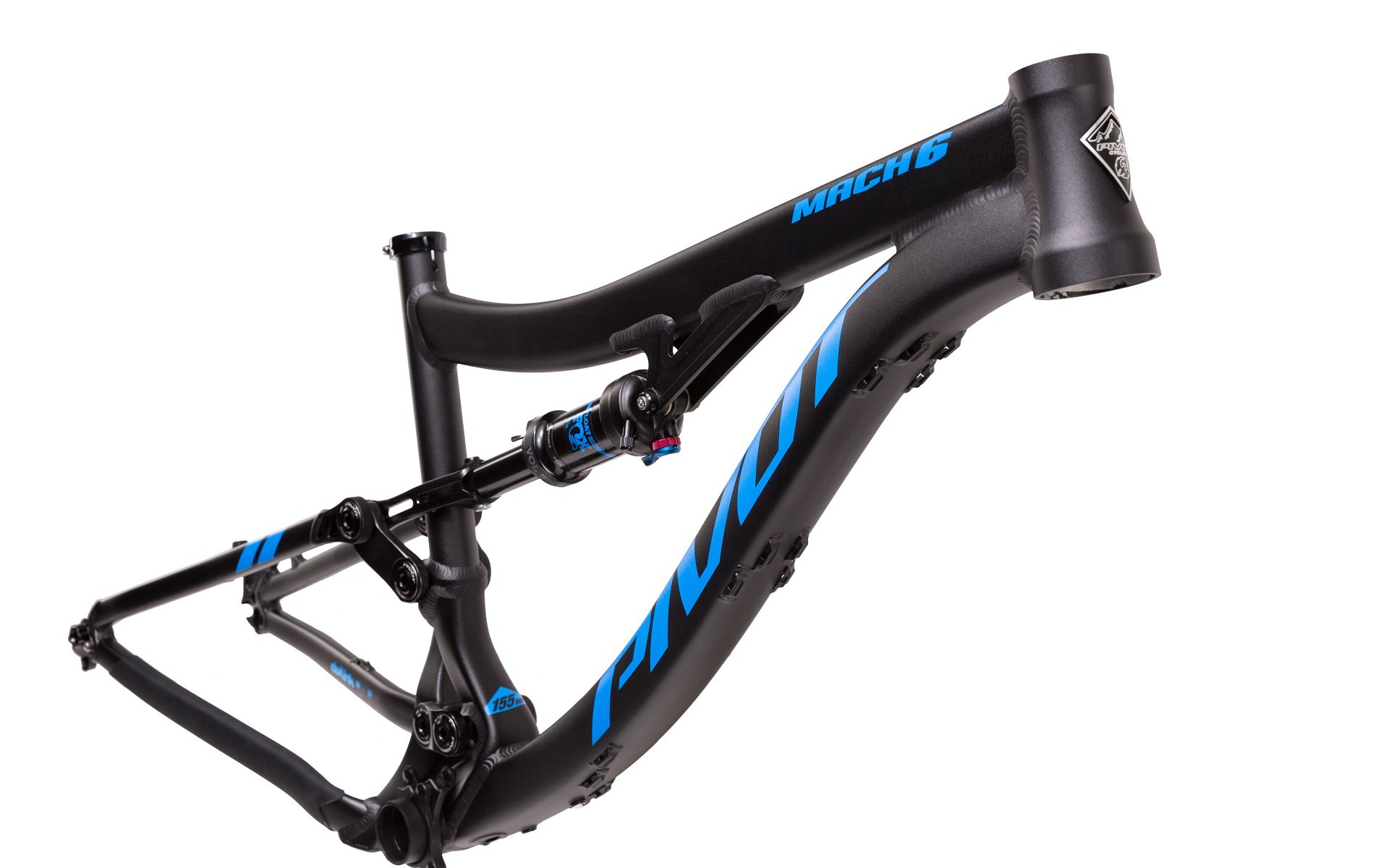 2018 Pivot Mach 6
PIVOT - Back To Aluminum and Fresh Geo
Carbon vs Aluminum
There's been no shortage of copy written about Pivot manufacturing the stiffest aluminum frames to the highest quality standards. Two years ago I had a couple of brief conversations with Pivot boss Chris Cocalis about the dearth of alloy bikes in their lineup. 
Chris' reasons were threefold. Established Pivot customers were demanding carbon frames. In very small batch numbers the price difference between high end carbon and aluminum frames isn't as large as customers expect. And, Pivot was not willing to go with lower quality aluminum manufacturing processes and materials just to hit lower price points. 
At the time it seemed to me that most smaller manufacturers were abandoning aluminum frames. A combination of customer demand and the production numbers needed to amortize tooling and setup costs for high quality aluminum frames makes them much more competitive against the big players in the labour intensive boutique carbon market. 
Chris was optimistic however that Pivot would return to making aluminum frames on his term and at enough of a cost savings vs their carbon options to attract new customers and those looking for a Pivot at a lower price point. His plan was to share expensive frame junctions between various models in order to achieve the quantities needed.
To that end, I'm confident the new aluminum Pivot Mach 6 is foreshadowing aluminum versions of other popular selling bikes like the Switchblade and Firebird. Awesome.  
Size Specific Geometry
In addition to the new aluminum frame Pivot is also releasing a brand new carbon Mach 6. Both frames share the same, size specific, geometry.
Both frames borrow from Pivot's downhill race experience to drive more descending prowess out of the 155mm platform. The design goals are of the "ultimate Enduro machine" variety as they look to surrender none of the previous Mach 6's climbing capabilities while improving stability and control descending. 
Price Points
Between the new Mach 6 Aluminum and Mach 6 Carbon models, Pivot is hitting price points from $3900 (USD) to - $10,400 (USD). There will be both Shimano and SRAM drivetrain options at every level.