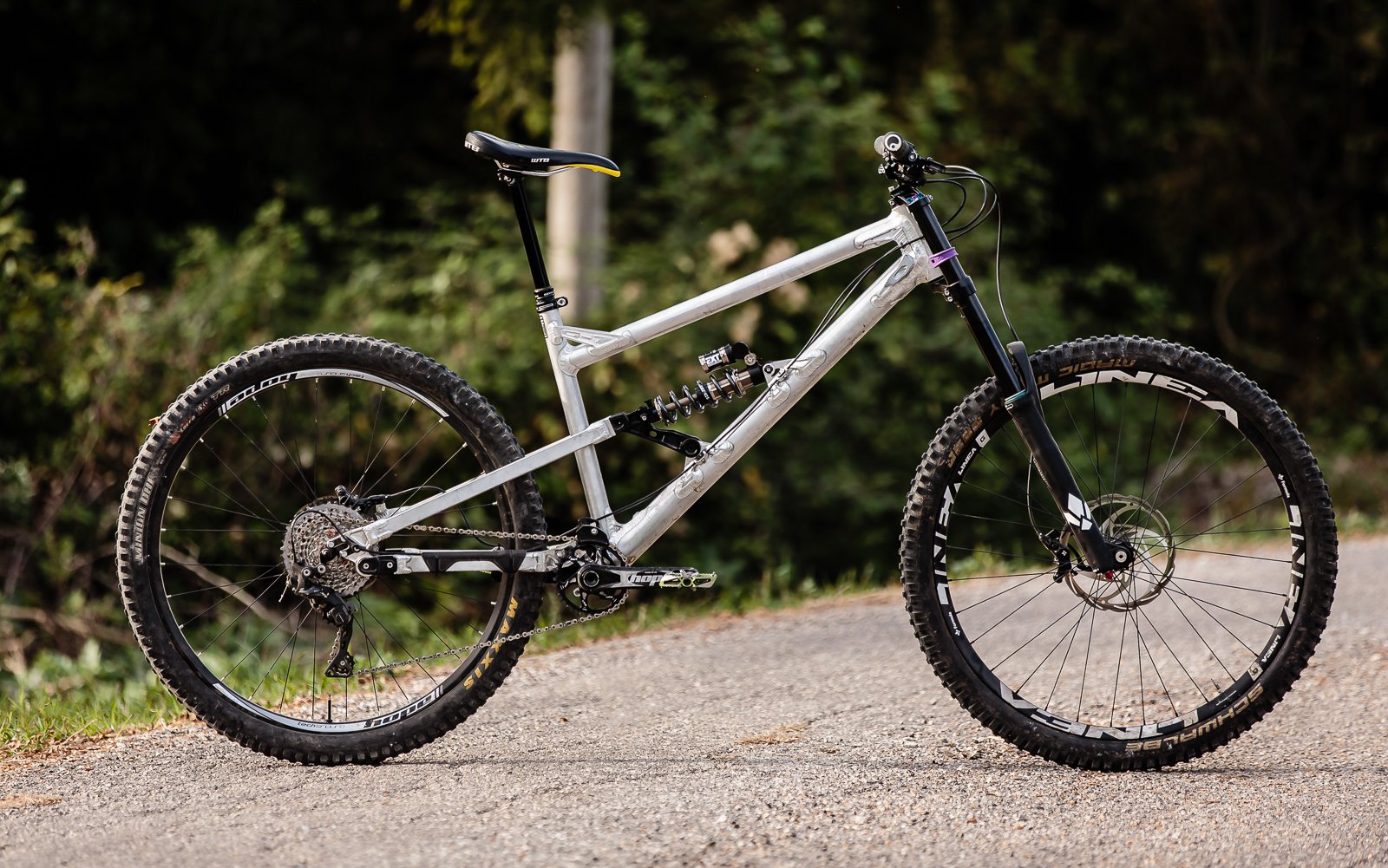 Editorial & Podcast
Pitching Forward: The Impact of Steep Seat Tubes
Want to hear more of the conversation between A.J. and coach, Joel Harwood? Listen to the full discussion below, in the latest podcast.
Steeper seat tube angles have worked wonderfully for some riders but no two people are alike. For all of us happily spinning the cranks from a more forward and upright seated position, there's a heap who don't get on with it. It's possible the seat tube angle isn't actually the issue though.
I'm a rider who's been overwhelmingly happy with a steeper STA. Every time it pitches further forward I find myself more comfortable, better able to access power with a quieter upper body and less focus needed to keep the front wheel planted. Bikes with shallower seat tube angles always resulted in a need to 'hump' the bike up climbs, causing all sorts of aggravation in my back. My position on the saddle also needed to shift around constantly to keep the front of the bike appropriately weighted.
For others, a steeper STA isn't as simple. I've heard from riders dealing with discomfort in their knees, sit bones, hands, or simply feeling like they don't have the power they're used to. When I first heard about these issues, I began researching the pros and cons of steeper seat tubes. During my research, I began steering away from opinions and found myself going down the rabbit hole of scientific research .
What the Science (Currently) Says
As I read more studies, I saw a common theme unfolding; steeper seat tube angles improve pedalling efficiency although exactly how our muscles are being recruited to cause the improvements isn't completely agreed upon. With many studies suggesting increased efficiency and power output during the downstroke, it's hard to disagree with steeper seat tube angles improving our effort on the bike.
The science seems a bit lop-sided though, and while there are conflicts regarding muscle recruitment, the studies I read largely swing in favour of steeper is better. This led me to seek research specifically on shallower seat tube angles. Unfortunately, this was far more difficult to source, despite research read dating as far back as the early nineties.
All the studies were also specific to road, triathlon and track bikes; research specific to mountain bikes is as common as unicorns. I did, however, find a study abstract discussing the merit of shallower seat tube angles that wasn't road bike specific. It focused on "pedalling a bicycle in daily life on public roads," and found that with the seat slightly lower than 'optimal,' a shallower angle was beneficial.
Lessons from a Coach with an Exercise Physiology Education
With much of the research focusing on steeper angles and this or that muscle, I asked a friend, and founder of Blueprint Athlete Development, Joel Harwood for his thoughts. Joel studied exercise physiology and combined with his coaching experience, was able to offer more insight. It did little to provide an argument for shallower STA angles but there was much to take from the discussion.
Coach Harwood's personal experience reflects my own; steeper has been better, despite our very different physiques. But his coaching and science background brought up the topic of rider technique and position on the bike. He mentioned the more upright seated stance granted by steeper STAs allows us to better activate the posterior chain, increasing the involvement of muscles like the glutes and hamstrings. Our bodies don't like being in the hunched position created from shallow seat angles for extended periods, in part because the posterior chain isn't able to be as active as it should.

Body position might be more important than the actual geometry numbers – Coach Joel Harwood
Joel's also found that rider discomfort for some people with steeper seat tube angles can come from the body being too familiar with their previous position on the bike. Our body will adapt over time and certain muscles can see less activity as a result. He noted muscles used minimally in a regularly practiced activity can result in those connections being turned off, making it harder to adjust to a new position.
When Joel brought up the common issue of glutes not firing properly, particularly after a knee injury, it struck a personal chord. Many years ago, my coach and a physiotherapist discovered this very issue after I had knee surgery. Since then I've worked hard to keep my glutes active and strong but never considered how the geometry of my older trail bikes may have contributed to my problems.
While the studies are leaning towards Joel's experiences, both personally and with athletes he works with, he made sure to note they are conducted in very controlled environments, which don't align well with mountain biking. He's found the results can be skewed if the goal is to prove something specific. While overall, Joel agrees with the findings, particularly when it comes to mountain bikes, he feels they should be taken with a grain of salt.
On the trails, Coach Harwood believes the rider has more influence than any single number or the overall shape of their bike. But having a bike that provides a strong base for more efficient pedalling is important, which he feels a steeper seat tube angle offers. Of course, you need to weight pros and cons, but having a strong starting point is only going to benefit riders.
A Little History
How much influence do the UCI's regulations have on the geometry of enthusiast-level bikes? Surprisingly, it may be more than I suspected. Just as their regulation requiring the same size front and rear wheel delayed the move to mix-wheeled downhill race bikes, their rules for frame geometry may also be holding back new developments in road cycling.
The UCI's restrictions are good for some safety purposes but their limit on geometry may be holding things back. The seat tube is somewhat stuck where it is when it comes to road bikes because the nose of the saddle needs to be a minimum of 5cm behind a vertical line through the centre of the bottom bracket. [UCI Technical Regulation Clarification Guide, article 1.3.013] There are also limitations on wheelbase, the relationship between the handlebar and front axle, and heaps more. These rules are specific to road bikes used in competition but the technology and discoveries made at the elite level trickle down to the shop floor of the local bike store.
We don't need to dive too deeply into road bikes, but they're relevant here because of their past influence, and much of the research I've read is specific to them. Studies suggest a steeper STA provides greater efficiency, yet the UCI's rules prevent bikes from deviating too much from current measurements. Triathletes, whose bikes are governed by different rules, have also been studied to show a benefit from steeper seat tube angles both on their bike and when transitioning to the run. Unfortunately, I've not found any studies specific to mountain bikes.
As mountain bikes have evolved, the historical influence of road bikes has faded and in the last few years, we've seen a drastic shift. Our mountain bikes have steadily grown in length, particularly the front centre, and our seat tube angles have steepened. I'm not sure which is the chicken or the egg, but the pitching forward of seat tubes has coincided with front centre growth.
The research has made me curious; what would happen to road bikes if the rules were more flexible? Maybe we'd see longer wheelbases and top tube measurements with shorter stems and steeper seat tube angles? Or maybe we'd see more riders suffering injuries? I'm no bike fit guy, so maybe there are limitations caused by fit? If there are, why don't those apply to track or triathlon bikes? That's another discussion altogether..
Steeper Seat Tube Angles For The Masses
What does this research suggest for riders uncomfortable with steeper seat angles? It could be that patience is needed to give your muscles and nervous system time to adjust to the change. With riders coming in all shapes and sizes, it's not that simple but for many riders adaptation is possible.
We don't know where the upper limit is yet but it's possible some of the bikes available already go a bit too far for the majority. Everybody is different and not everyone will get along with the extremes, wherever those are. But in all of the research, done on road bikes, steeper seat angles saw performance benefits. That appears to transfer to our beloved mountain bikes as well.
Thankfully, the UCI doesn't restrict trail bike technology and manufacturers can try anything they dream up. Heaps of testing and research has been conducted by the very smart people who develop the bikes we ride as well. I'm stoked to see the path continue to be forged toward more specific bike shapes for riding in the mountains but there's much to learn and consider as bikes evolve. Best to keep an open mind and be aware of the limitations we may have as individuals, and when possible, recognize that we may need to adjust for those.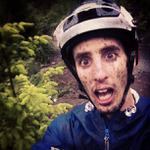 AJ Barlas
Age: 39
Height: 191cm/6'3"
Weight: 73kg/160lbs
Ape Index: 1.037
Inseam: 32"
Trail on Repeat: Changes as often as my mood.
Current Regular: Every test product spends time on Entrail