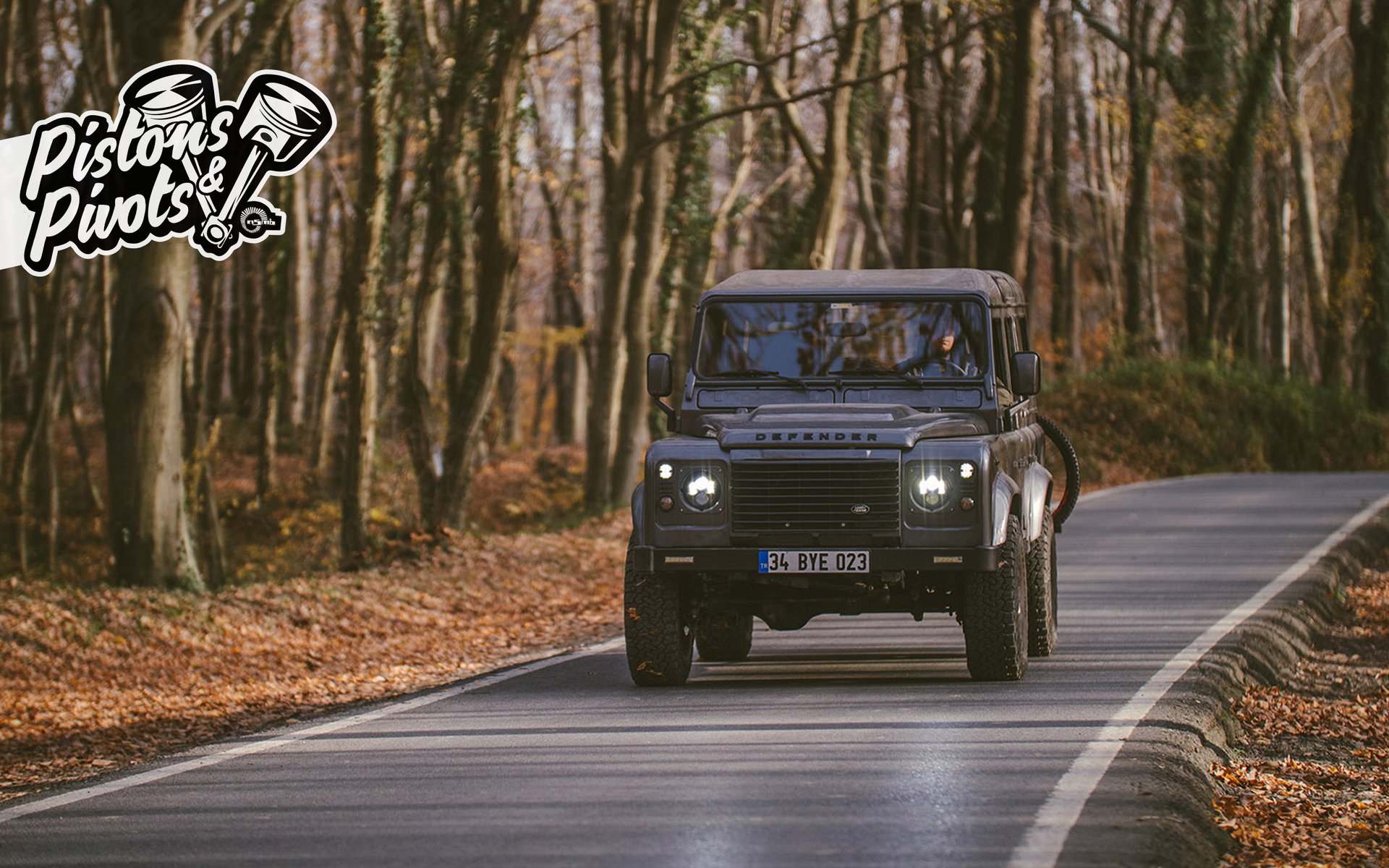 Pistons & Pivots
Reader Submitted Vehicles & Round 1 Contest Winner
Presented By

Pistons and Pivots is presented by Maxxis. Every second Monday, we'll present a new round of Pistons and Pivots which features cool vehicles with character, and a little about their owners and the bikes they ride.
If you've got a vehicle and bike that fit the series, we'd love to help you share them with a wider audience, and you can take a crack at winning some tires from Maxxis.
You can submit your photos in one of two ways:
Send photos and articles to submissions@nsmb.com. Make sure to include 'Pistons and Pivots' in the subject line.
Or simply post a few vehicle and bike photos and details to Instagram and use the hashtags #pistonsandpivots and #nsmb.
Once a month, we'll pick a winning submission and feature it on the site, and the person that submitted it will earn a fresh set of tires for their bike, courtesy of Maxxis. At the end of six months, we'll pick a grand prize winner, who will walk away with Maxxis rubber for the vehicle they submitted for Pistons and Pivots!
---
---
First, I'd like to start by thanking readers for their support and interest in this twist on MTB storytelling. For years I've been keen to work on something focused on the vehicles that riders drive and I've been humbled by the response. The cars and stories surrounding each have been impressive and I'm constantly hearing of more.
This week we step aside from our pursuit of features to present some reader-submitted vehicles. With this series, NSMB aims to showcase a few reader-submitted vehicles, one of whom will be lucky enough to win a set of Maxxis Tires for their bike. After six months, NSMB staff will argue the merits of all submissions – probably over a few beverages – and present a grand prize winner. The grand prize winner will receive a set of Maxxis tires for their vehicle submitted to the series.
So get snapping. The images don't have to be glossy and beautiful but they do need to clearly show your vehicle and bike. Tell us a bit about them to really win us over and you could win some fresh rubber for your efforts.
Carl Simoneau's 2012 KTM 990 Adventure & Kona Process 153
Carl says he loves doing anything on two wheels, and by the looks of it, that includes taking one two-wheeled toy for a ride on another. He's a Vancouver area local (Lower Mainland), who's retired from the military and now works as a helicopter mechanic. He claims that in the mid 90's he brought freeride to the Halifax area after he showed up on his Mountain Cycle San Andreas.
His motorbike is a beautiful 2012 KTM 990 Adventure and it's his daily driver, 365 days of the year. Being a helicopter mechanic, I assume that Carl is mechanically gifted and it's no surprise that he completes all of the maintenance on his KTM himself. Carl even says that he's gotten to know the bike so well, he could "take it apart with my eyes closed."
The bike rack he uses to transport his mountain bikes is from 2x2 Cycles and he thoroughly enjoys riding the KTM with the MTB in the rack to locations like Squamish and Whistler. With three kids, Carl admits the time isn't always available for him to do so but it's something he tries to do whenever he can.
When Carl first reached out to us he had a Kona Process 153 that was completely custom. That was his preferred bike but he also had an Ibis Ripley that only went for rides on the KTM occasionally.
Since his original message, Carl has sold both those bikes and replaced them with this Kona Process CR 29. Obviously Carl has a soft spot for the way the Process bikes ride and now has a 29-inch carbon version that checks off everything he desires in a bike, at the moment. Given that his previous Process was fully customized, I imagine it won't be long before his new love received updates, taking it down the full custom path as well.
---
Ed Meraz's "Mad Overlander" Custom VW Van & Rocky Mountain Flow DJ
Ed Meraz has been influenced by Rob Heran's 2018 Syncronicles' video series and it inspired him to build his own adventure MTB vehicle. Ed found an olive and grey '84 VW tin-top 1.9L with the stock engine in San Diego. His new purchase had recently been the recipient of an engine rebuild, allowing Ed to focus on finishing the interior and exterior to his liking.
The interior was stripped down to bare metal, giving him a blank slate to convert the vehicle, installing the aftermarket parts found in it today. Ed says "it's evolved over time and now resembles a military-style transporter, so we gave it the nickname "Mad_Overlander". That's also his Instagram handle if you want to see more of the van.
Exterior:
Original paint, roof repainted due to fading
GMB_Mount Roof Mount System, pre-drilled holes for endless config
GMB_Mount Hi-Lift Jack adapters
GMB_Mount Fuel Tank Holder
Rocky Mountain Westy twin peaks bumpers, rock sliders, skid plate, German window vents, trucker-style rearview mirrors and auxiliary battery isolator
GMB_Mount Sandboard that doubles as a bike platform
Gary Lee bike rack with Paulchen bike holder
Interior:
Zamp solar system
100w compact solar panel
110v exterior power source
Engel Frig
Camo interior with sleeper and shoe compartment
15" black steel wheels, wrapped in BFG K02, 235/75R15
LED lights
Zarges containers for storing cookware and stove
2014 Rocky Mountain Flow DJ
2014 was the final year Rocky produced their latest dirt jump bike, the Flow and Ed says this was the last one they had in stock. He built it from the frame up using Thomas Vanderham Shimano Pro parts.
Thomas Vanderham signature handlebars, saddle, stem and rare non-tapered Fox 32 831 fork
Shimano Saint crankset, 32t
Shimano Pro seat post
Pro BMX headset
Easton Fatboy pedals (AJ: Classics!)
Shimano Saint M810 brakes
SunRingle DJ wheels
Maxxis Holy Roller Tires.
---
Serkan Yalnız's Land Rover Defender & Custom Cube Stereo 150 – Round 1 Winner
Serkan is a filmmaker based in Turkey and he drives a beautiful looking 1998 Land Rover Defender 300 TDI. Serkan built this previous military vehicle from the ground up and he says it's a "great companion for biking and camping trips." He's customized details inside and out that perfectly suit his needs.
Custom-built bike rack (by Serkan). He says it's strong and he's placed it high enough to provide clearance in tough off-road conditions.
Inside it's fully soundproofed and has a decent stereo setup
A diesel heater keeps him warm on cold camping trips
There's a special storage compartment for bike equipment
Serkan's Cube Stereo 150 is his dream build that he put together with parts from brands he partnered with. But there's no need to ramble on about it because he's produced this great video for everyone's viewing pleasure. It appears to have been received well, with more than 1.5M views on YouTube!
Please keep the entries rolling in. It's a treat to see them and share them with our audience. Your vehicle doesn't need to be pretty or expensive or fancy, it just needs to be original or have a great story.
Keep them rolling in to submissions@nsmb.com