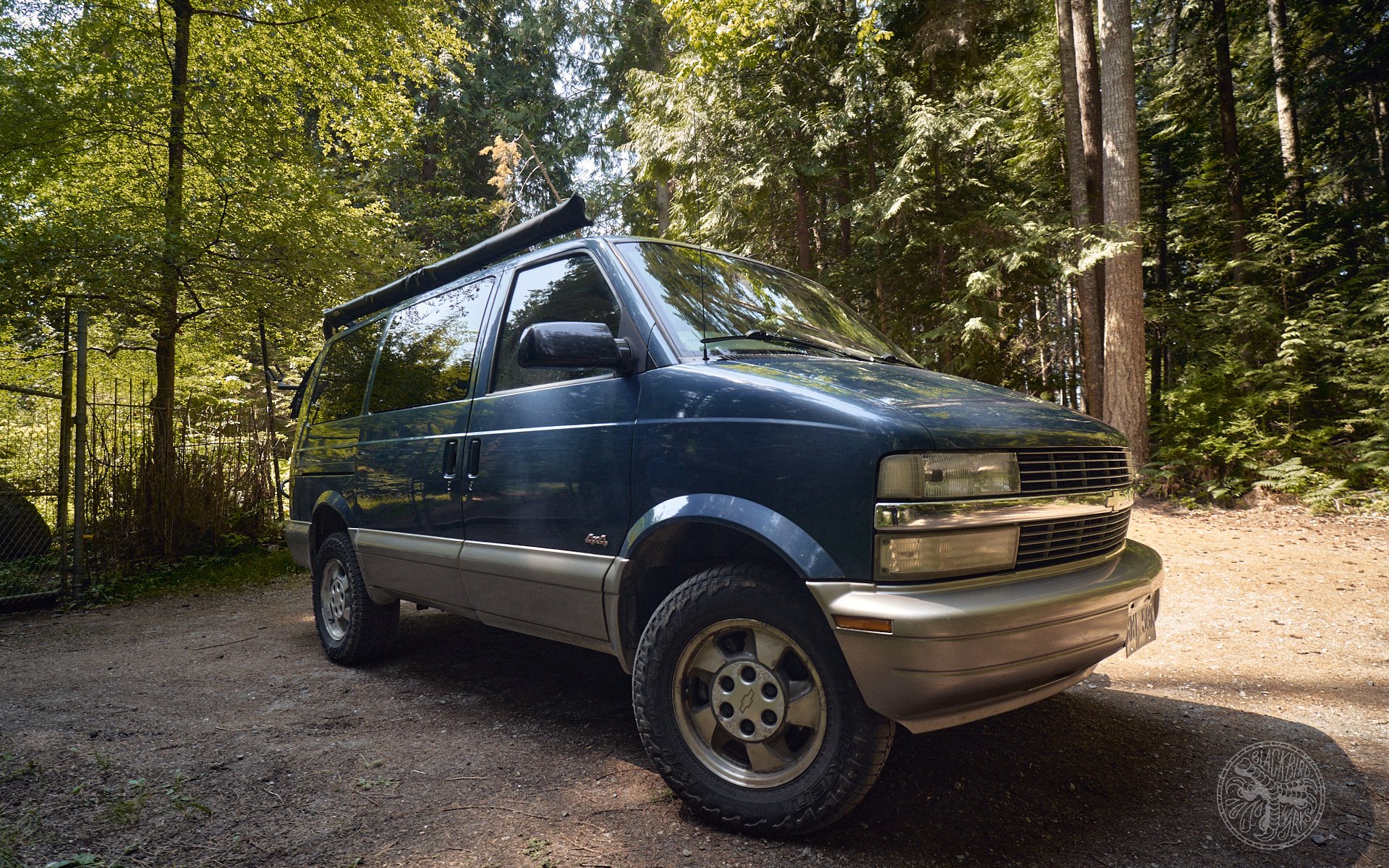 Pistons & Pivots
Pistons & Pivots - McLovin's 2003 4x4 Chevy Astro and Transition Spire
Presented By

Pistons and Pivots features cool vehicles with character, and a little about their owners and the bikes they ride.
If you've got a vehicle and bike that fit the series, we'd love to help you share them with a wider audience.
You can submit your vehicle in one of two ways:
Send photos and articles to submissions@nsmb.com. Make sure to include 'Pistons and Pivots' in the subject line.
Or simply post a few vehicle and bike photos and details to Instagram and use the hashtags #pistonsandpivots and #nsmb.
We'll pick a few winning submissions and get in touch to work on featuring them on the site.
---
Matt "Mclovin" Livingston's Chevy Astro AWD
Pistons and Pivots takes me on a poetic journey through the leaky, creaky, sometimes shiny sometimes whiny vehicles of Mountain Biking Communities. I am smitten if the purchase was accidental, ironic and I love hearing about a good deal. I prefer my four wheeled transporters as mechanical as possible. Electronics are best reserved for rear derailleurs if you ask me and I will get shamed for this opinion, but I don't care. I only ran out of battery once on a ride.
Matt is a sweet guy who gets the prioritizing simplicity behind a daily driver in these parts. There is a certain cost of living on the West Coast that demands six figure income for a slightly above average lifestyle. But there is a ton of peace and riches to be found in the woods that no money can buy and all you need is a stable of reliable tools to get you in and play all day long.
The 2003 4x4 Chevy Astro and the Transition Bikes Spire Alloy fit in this category very well for a laid back, low stress life on B.C.'s Sunshine Coast.
Hi Matt, aka McLovin, please briefly introduce yourself and your riding background.
My real name is Matt Livingston, however everyone calls me McLovin and over the years I've come to embrace it. I love bikes of all kinds but really identify as an obsessed mountain biker these days. I grew up in Ontario skateboarding with a mix of dirt jumping thrown in, however my bike got stolen when I was at summer school (double bummer) and I just went full skateboarder from that point. After moving to Vancouver from Toronto I realized I was in the mecca and bikes quickly re-entered and took over my life. Ive been a creature of the North Shore (dumpsters) and Sea 2 Sky ever since. I'm now living on the Sunshine Coast fulfilling all my best rider / builder dreams. 
So the Astro 4x4.. not an AWD. Can you give us the rundown on the beast?
(purchase story, failures, rebuilds, mods)
Theo* as I lovingly call it is a 2003 AWD Chevrolet Astro, It has a 4" lift from Journeys Offroad and its on 29" Falken Wild Peaks so it sits about 6" taller than stock. It also has a 4x4 Transfer case from an S10 with manually selectable 4hi and 4low and new suspension all around.
I knew I wanted to get a AWD Van to use as a weekender for MTB and Ski Touring and was on a limited budget. I eventually settled on an AWD Astro or Safari mostly because AWD Sprinters and Delicas are too expensive. I found this one while policing craigslist and hit the guy up 30 minutes after he posted it which landed me 2nd in line. Luckily he called me and said the first guy flaked and I showed up and managed to snag it. It was all stock at the time that I bought it. ItTs a rare version of the Astro as it has the G80 locking diff in the rear. I was pumped but not long after there was a misfire and turned out the cam shaft was rubbing and throwing metal shavings into the oil. It needed a new engine and I decided it was time to double down and got a remanufactured engine put into it. After that I got the lift, tires and new suspension all around. The swap to the 4x4 transfer case is a great but long story involving a cracked transfer case thanks to Mr. Lube resulting in some insurance wrangling but coming out the other side with the 4x4 transfer case at no charge to me. 
*I call the van "Theo" which is short for "Theseus" in reference to the "ship of Theseus" ( in reference to the philosophical question of whether an object which has had all of its original components replaced remains the same object). Almost everything mechanically seems to have needed to have been replaced since I've owned it. I still love it so much and it functions so well as a little weekender style offroad camper MTB shuttle extrordinaire. At least when its running well....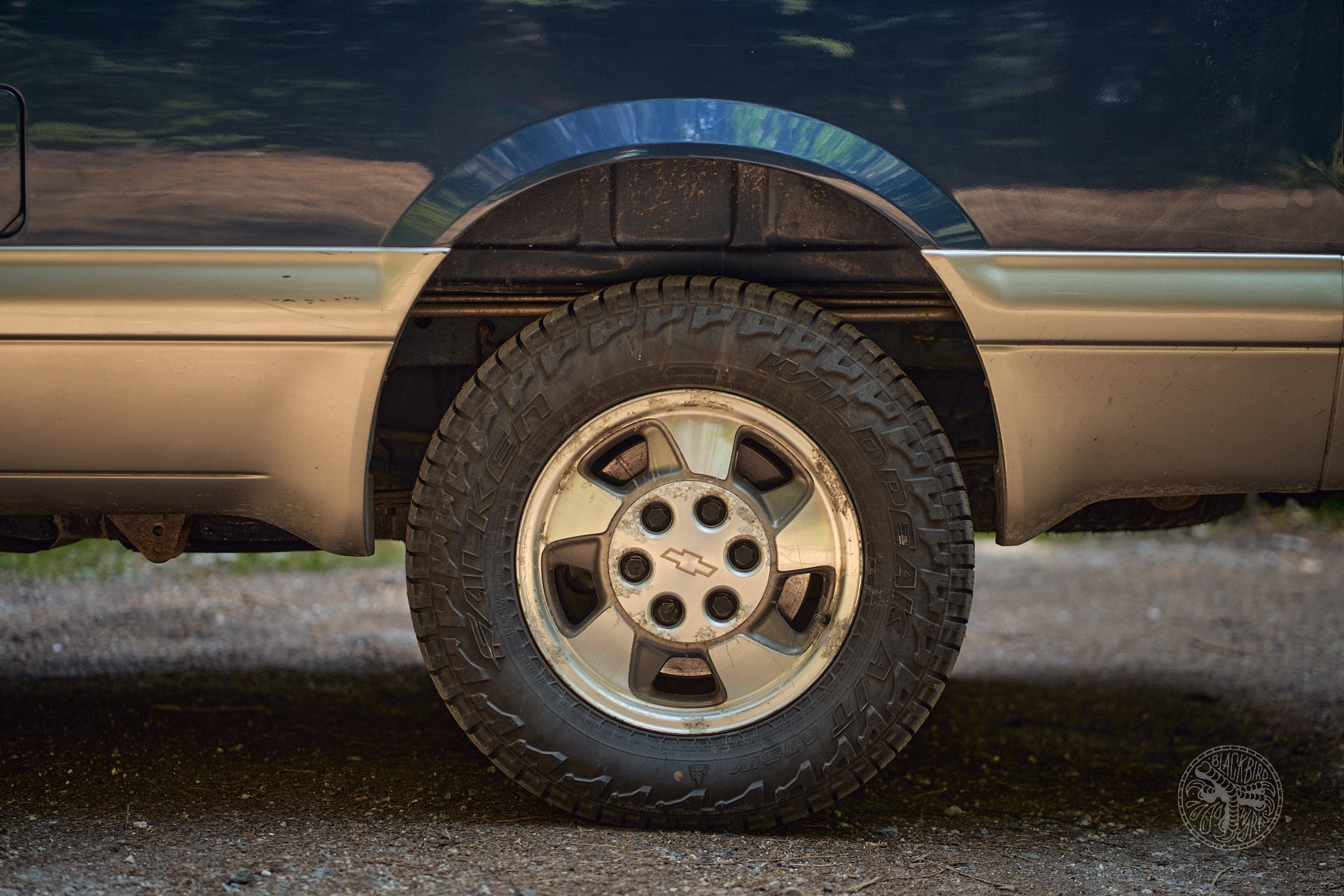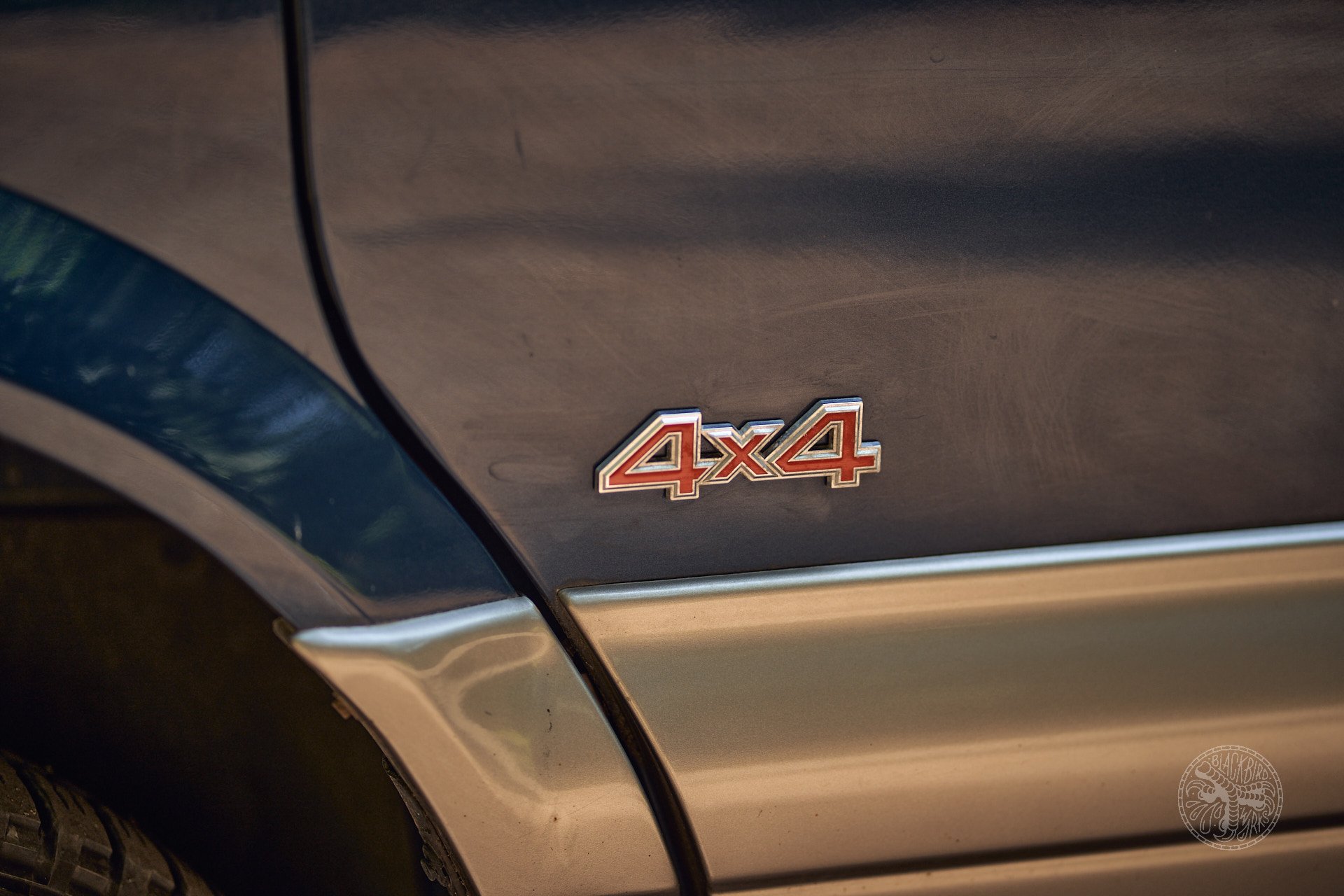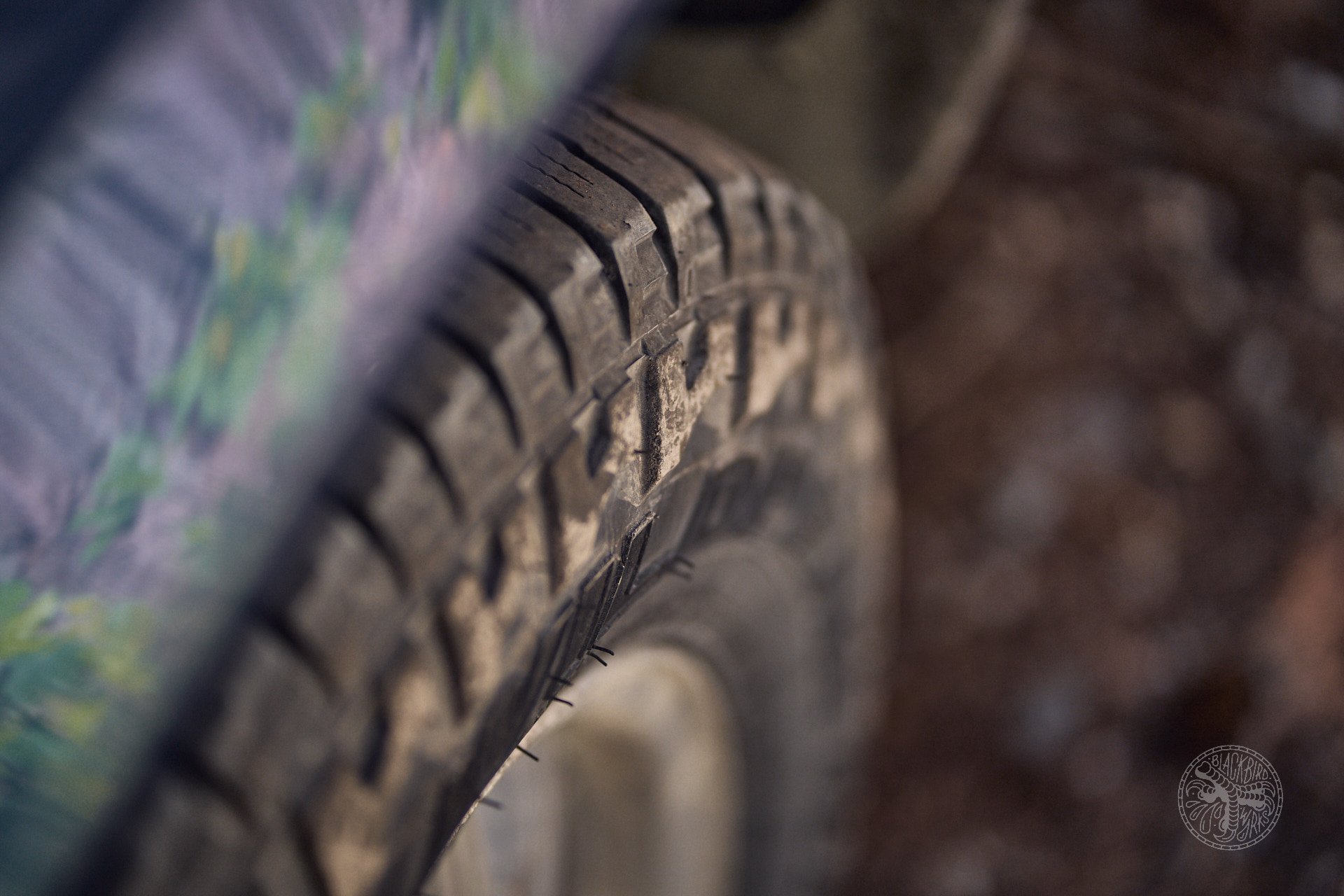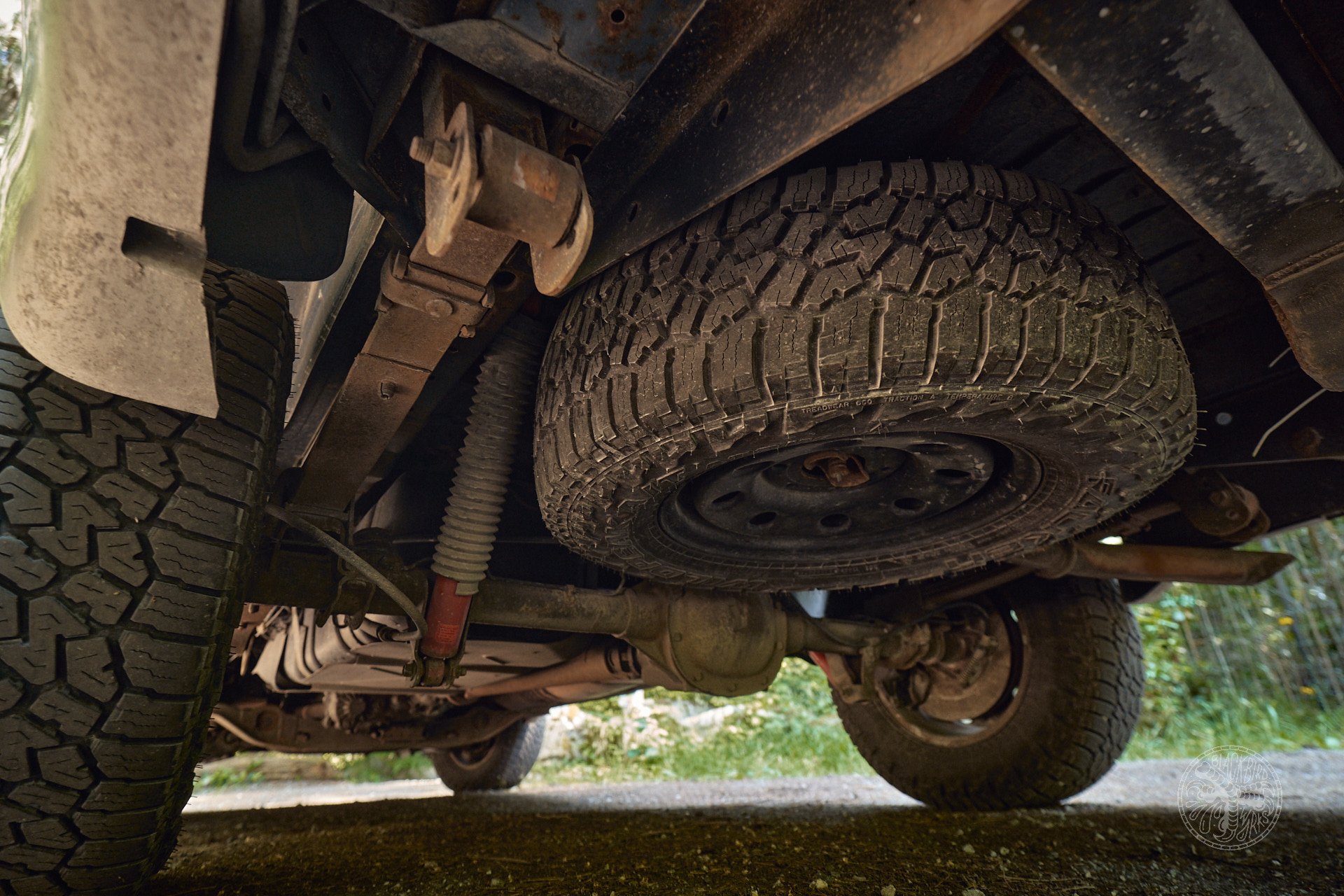 The last time I saw your van on the North Shore it had a camping setup. I see that's gone now. Whats changed after your move to the SSC?
I used to have a little plywood bed setup in there which I still actually own, however living on the coast now I seem to be picking up people and bikes from the ferry as well as shuttling more than weekend overnighters. I do plan to do a full interior camper build on it eventually and have lots of interior dreams. I already have the Swivel on the front seat which was a key upgrade. I keep saying to myself "I'll build the interior out when I feel like it's mechanically solid." However 3 years later and I still haven't done it so maybe it's time to accept the situation and do it soon. It's nice in the meantime to have the option of the bench and seatbelts as well as the bed when needed.
Any memorable trips in the Van?
Lots! Shes been across the rockies to Alberta and back and driven through many good snowstorms on the duffy. However I'd say most of the memorable trips are just weekends around the sea 2 sky shuttling various FSRs with friends and posting up for a lovely nights sleep on my comfy bed!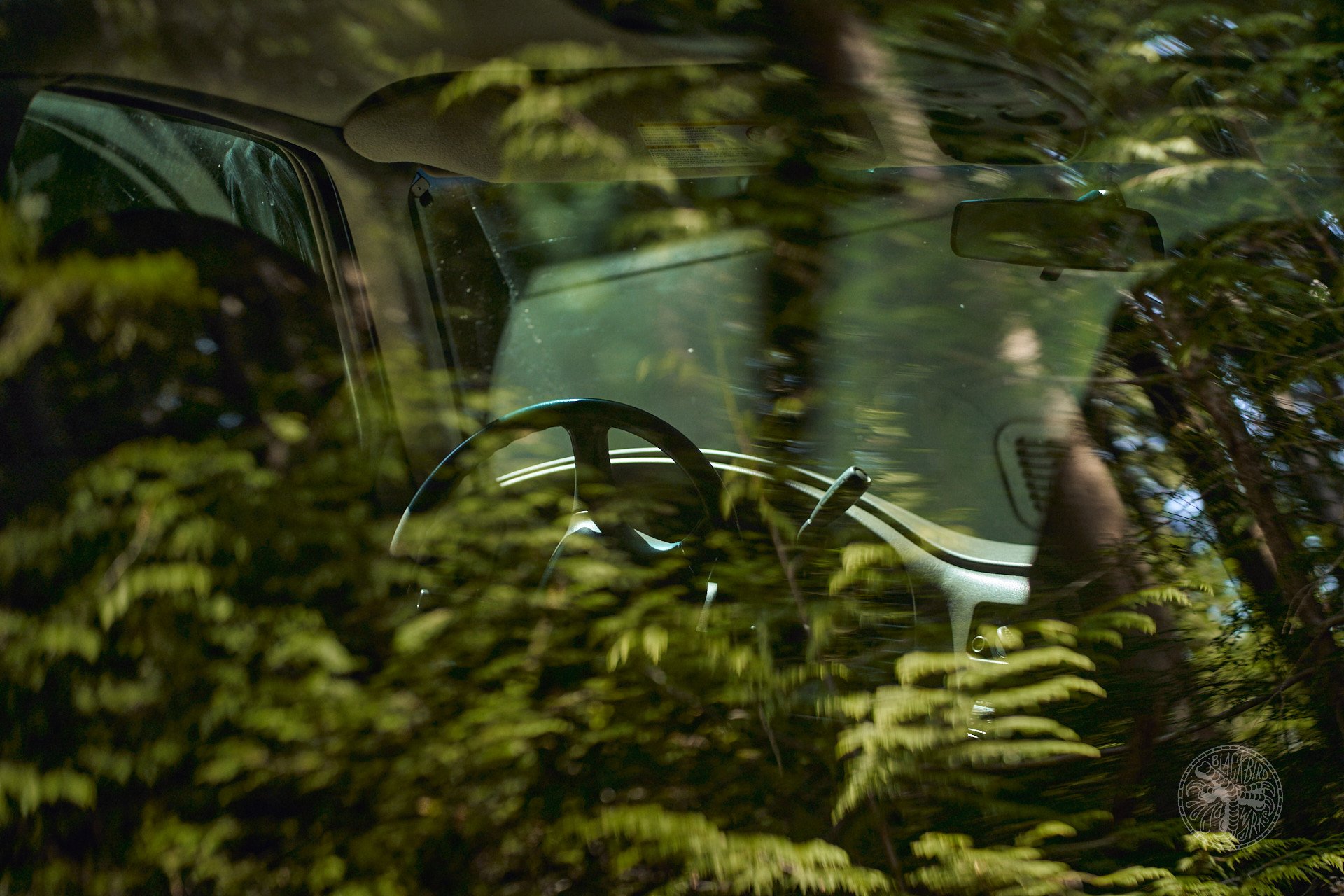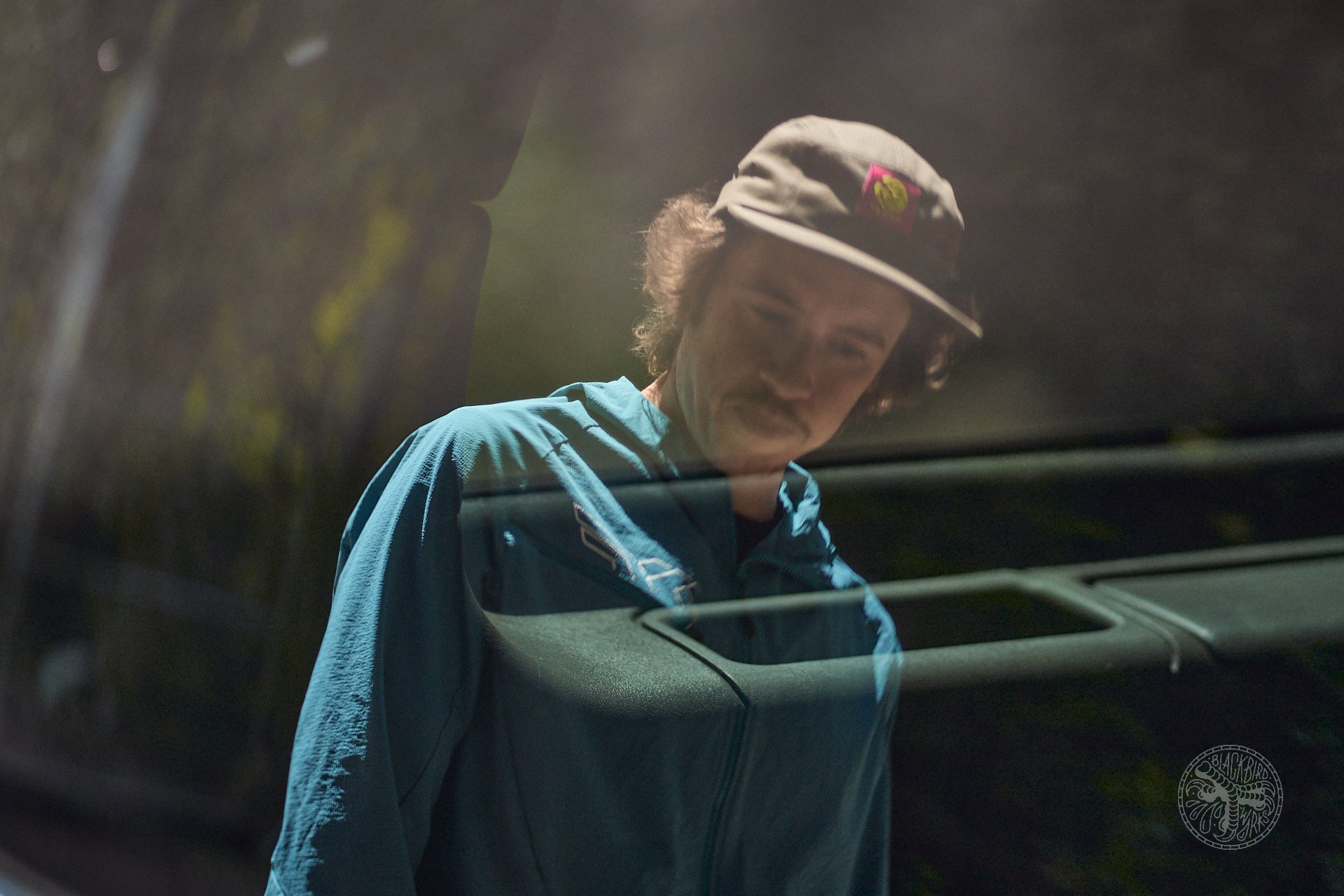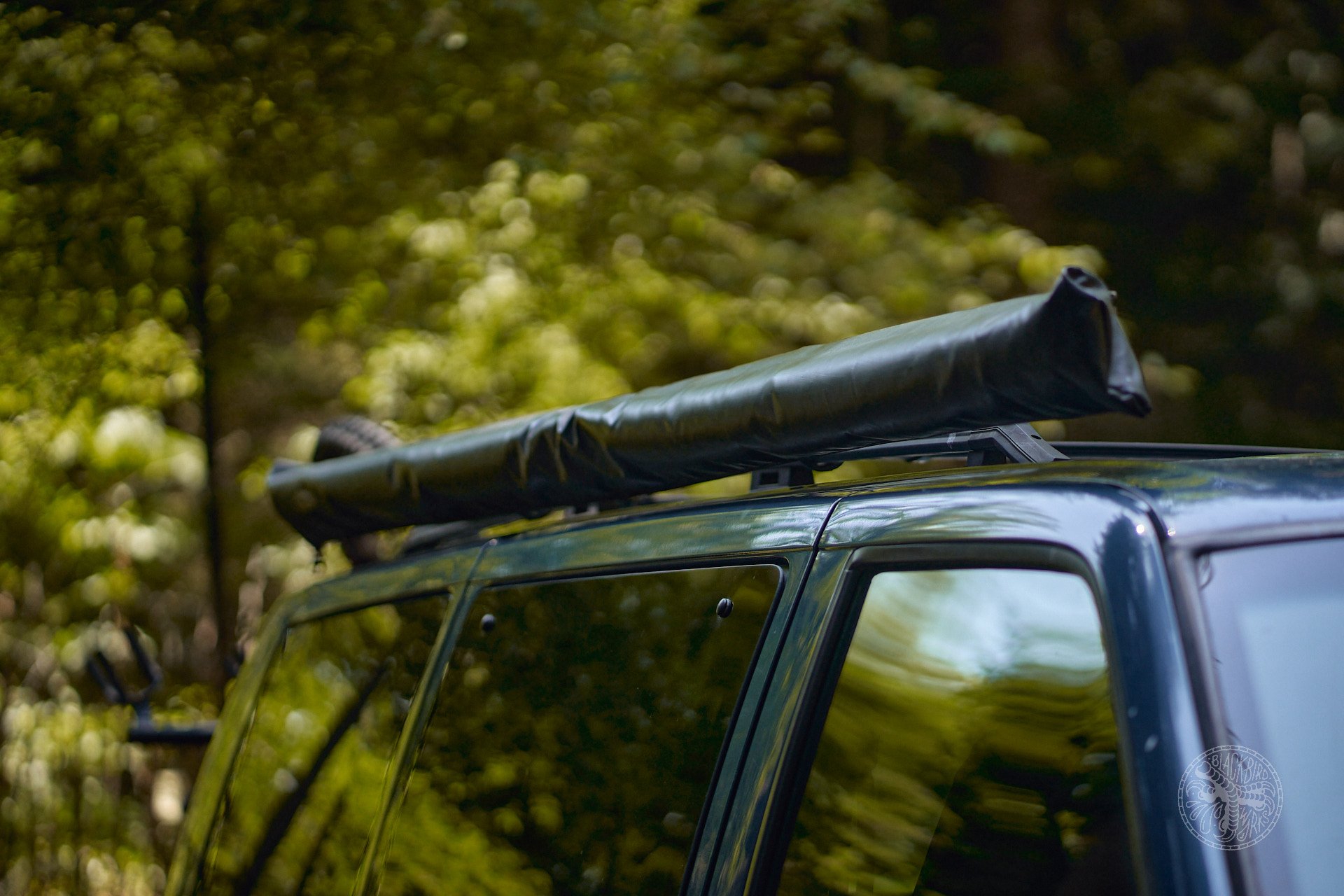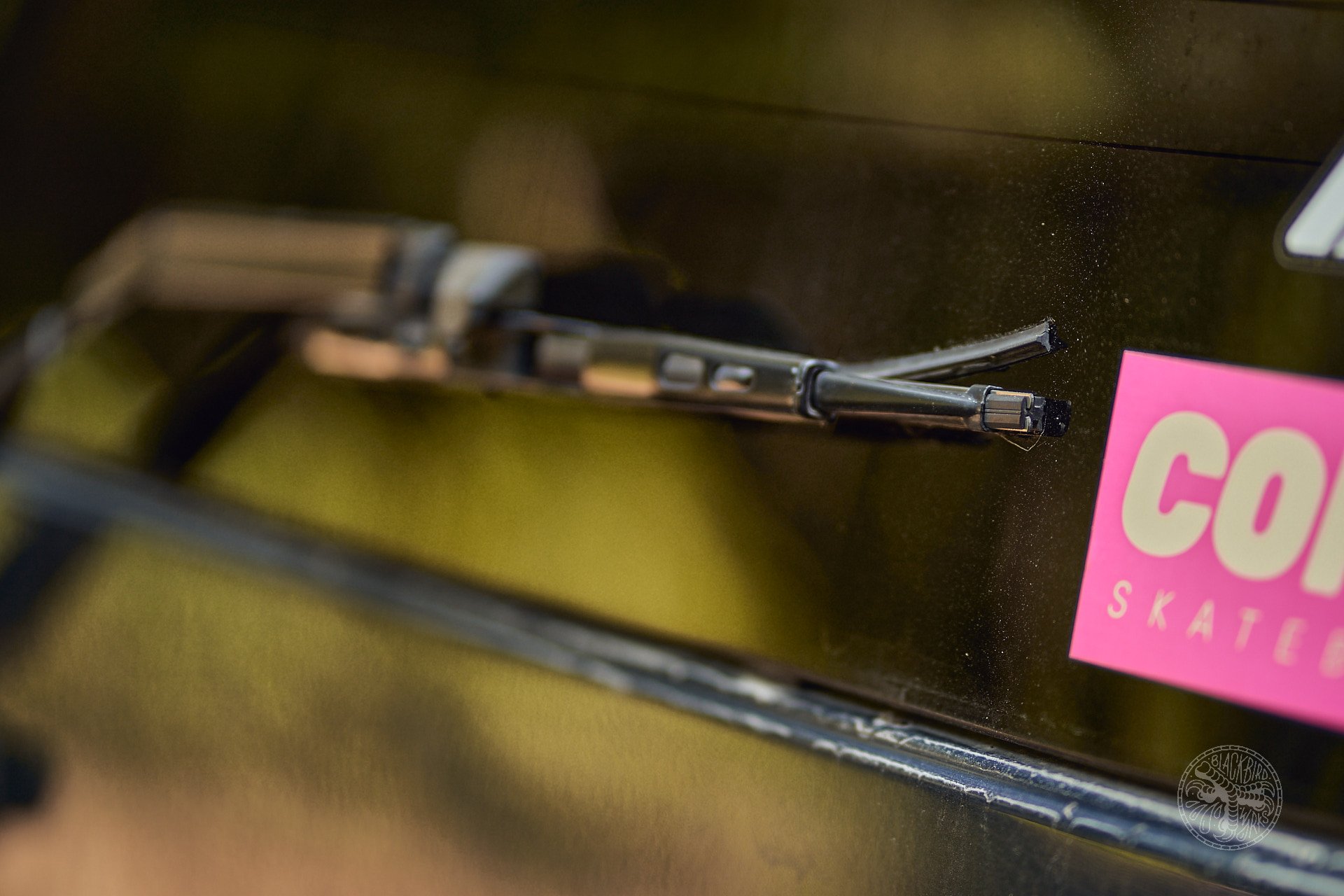 Any future plans for the build?
Always planning for the future, usually its more the money thats the problem! I definitely need to get some beefier leaf springs in the rear which will also help raise the bike rack height a bit. Im also dreaming of a skid plate as the lowest part of the vehicle happens to be the oil pan which can be a recipe for disaster offroad. Otherwise most of my dreams are interior builds and prayers that no more major issues arise along the way.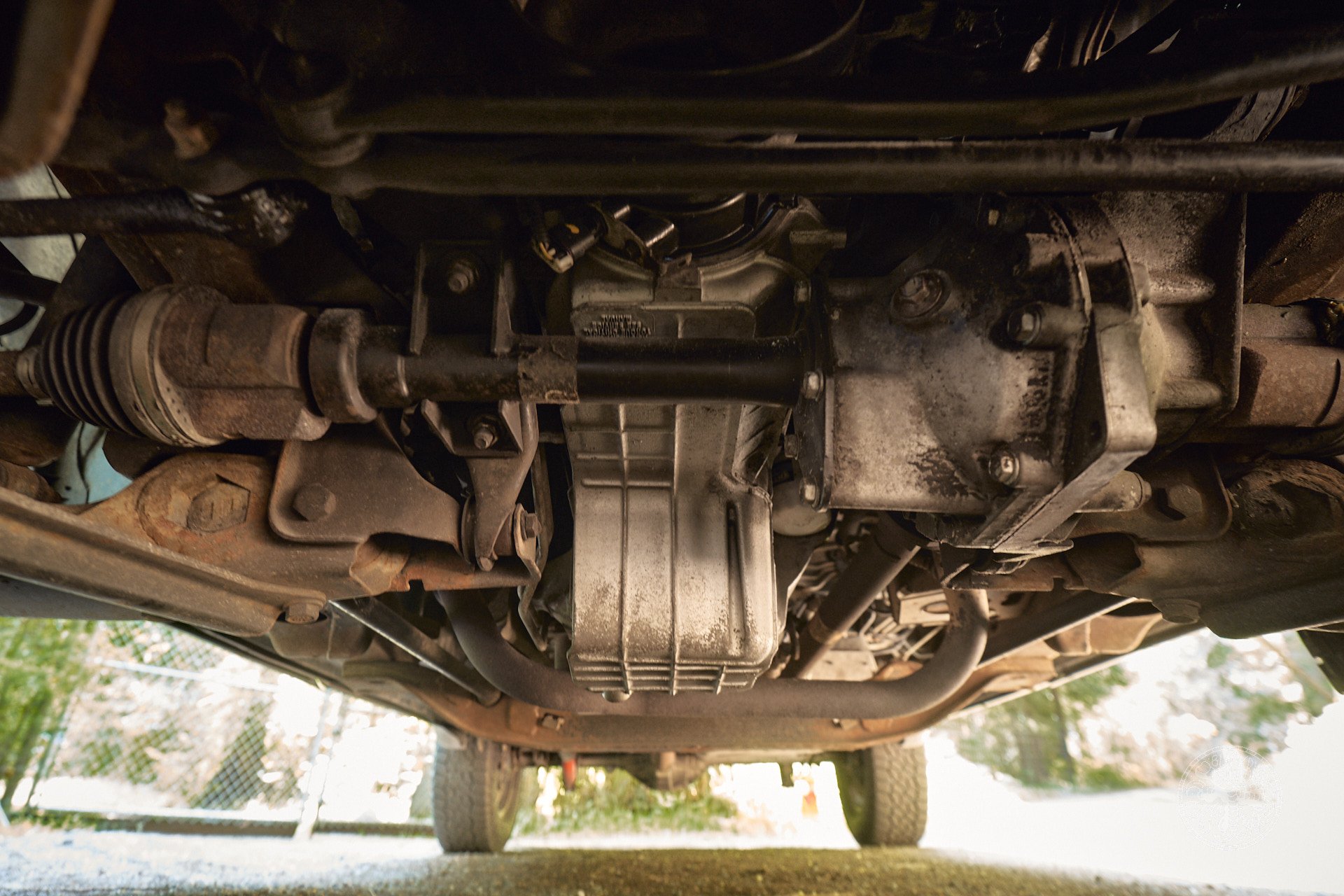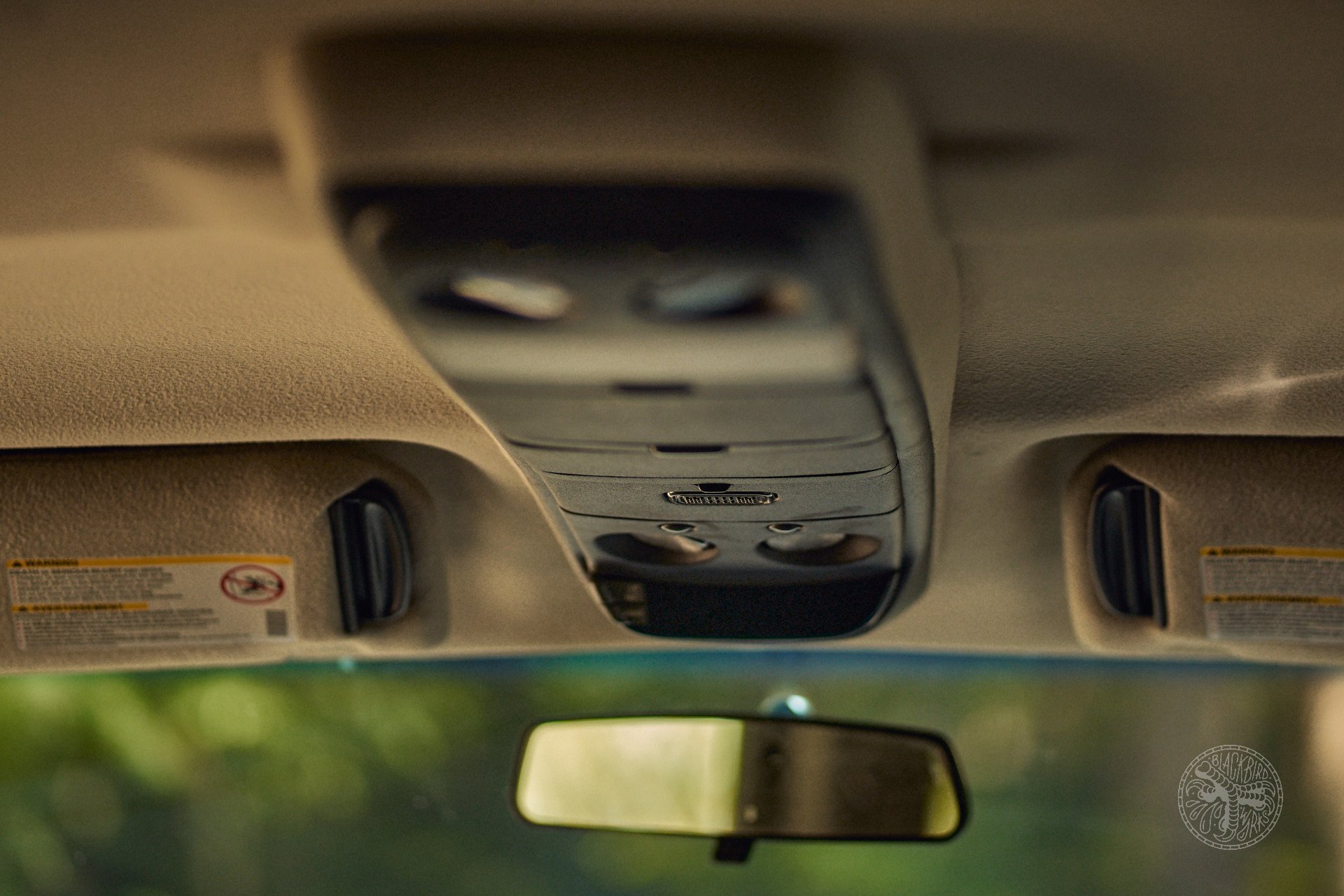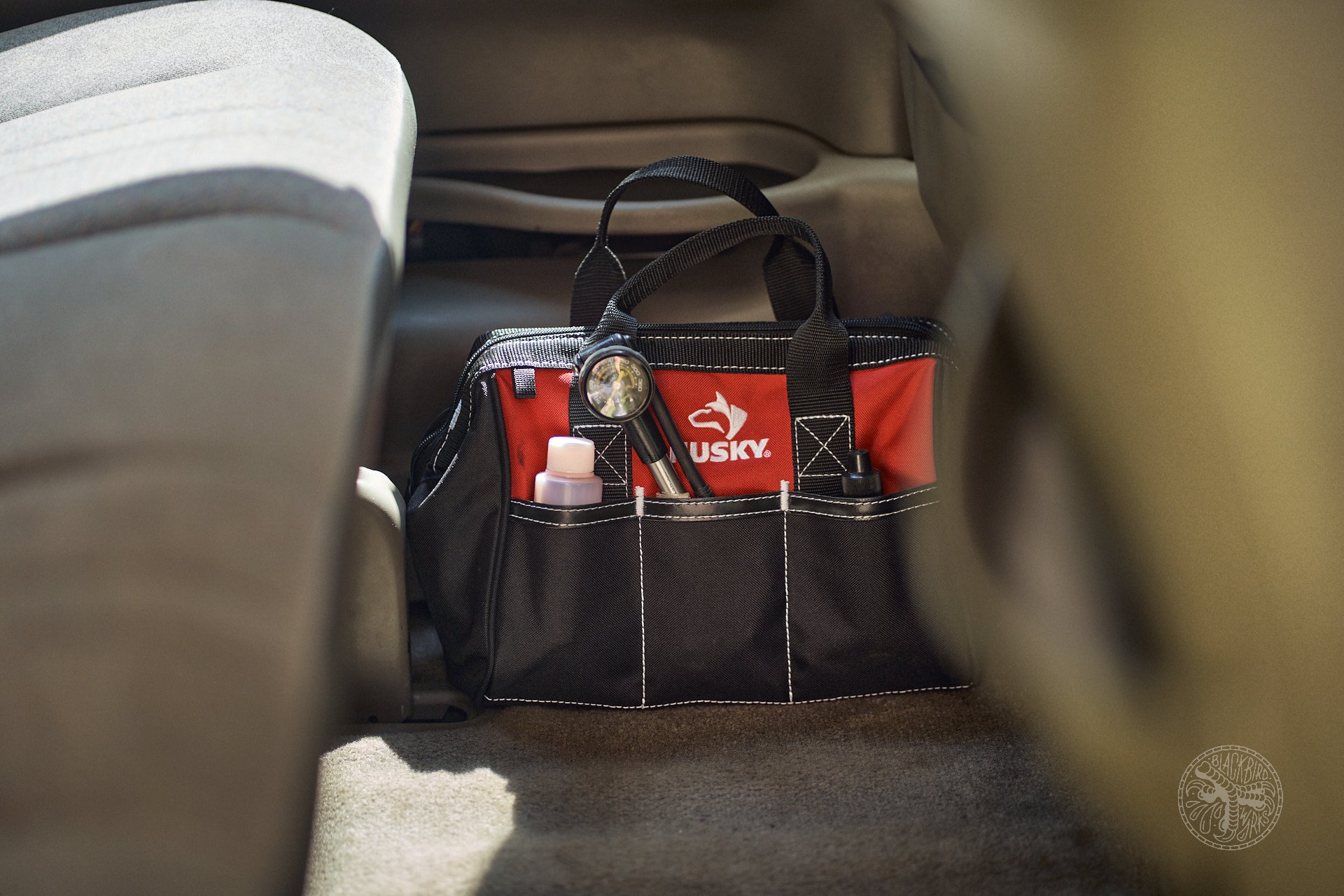 Tell us about your bike and how you two met. :)
My bike is a 2022 Transition Spire which was built up from the frame with my parts after I snapped a chainstay on my previous Instinct. All of the parts have been bought second hand off buy/sell or friend deals slowly as I have broken things. I don't identify as a bike nerd and generally have little understanding or patience for suspension settings and so on.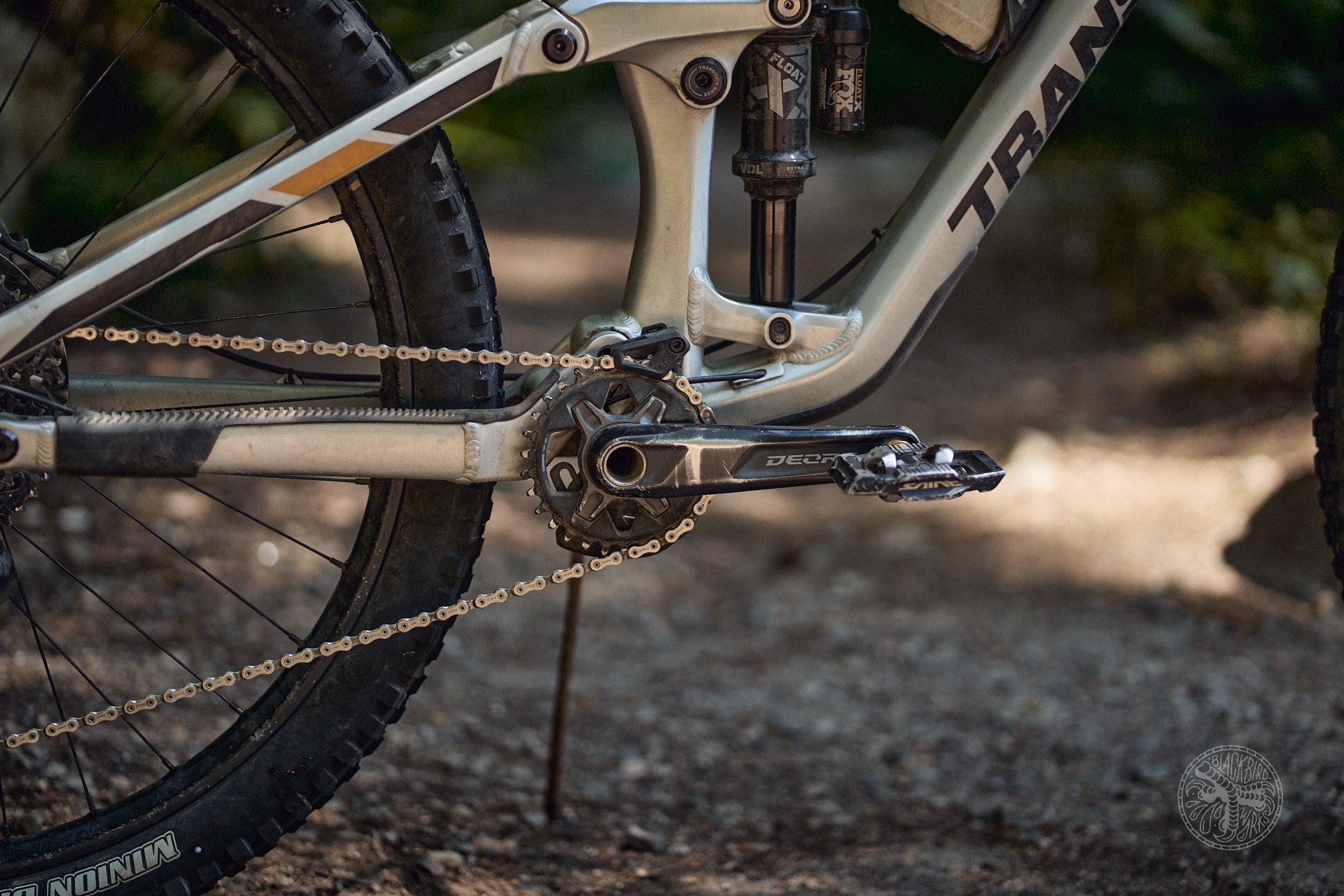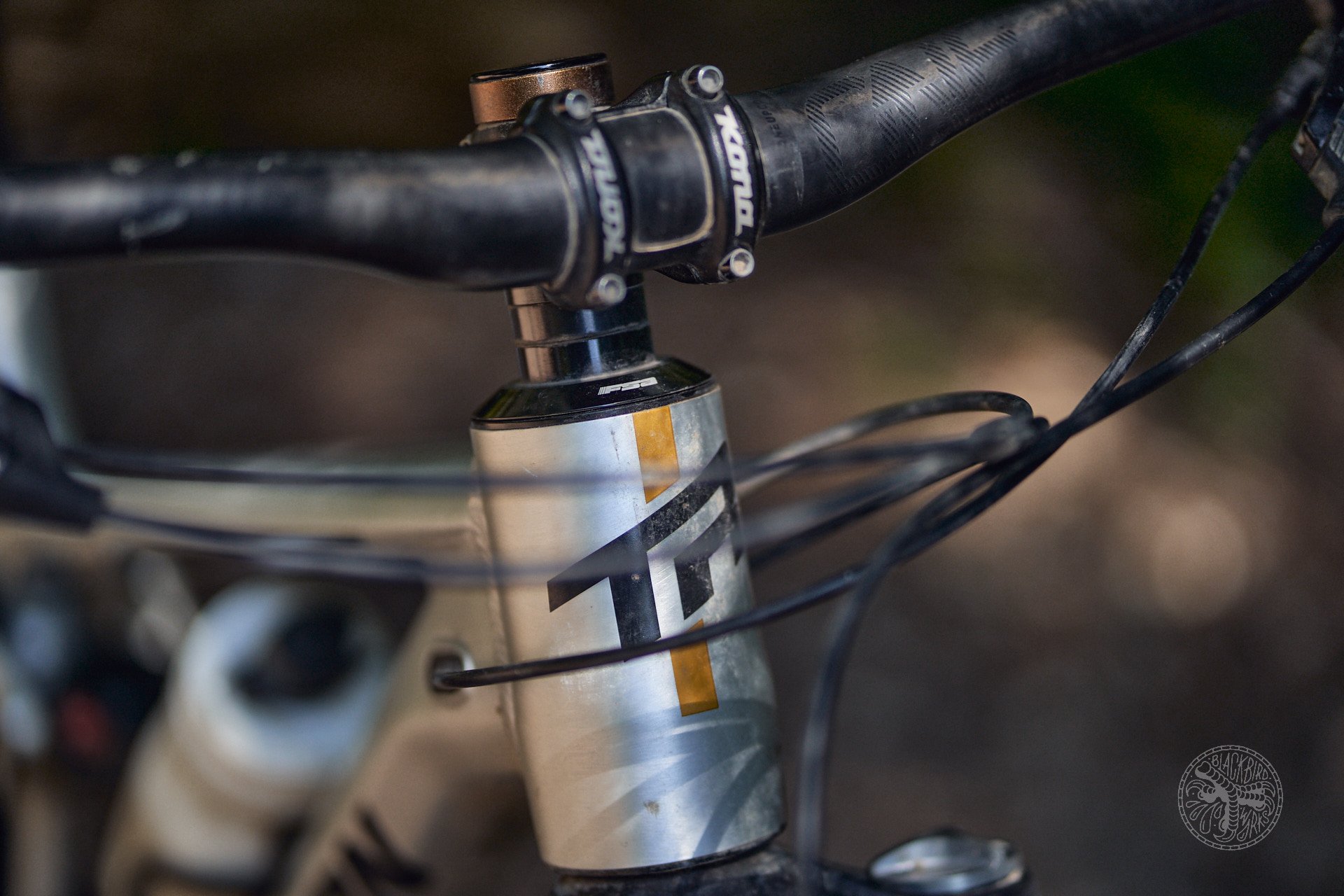 I have always looked for simple and durable parts hence the Bomber Z1 fork and Fox Float X in the rear. I have 29" Crankbrothers Synthesis Wheels on Project 321 Hubs, Code RSC Brakes and 220 & 200mm rotors. I am running Deore cranks and an SLX 12spd along with double Maxxis DHF for grip. I used to have an XTR deraillieur which I broke, then downgraded to XT which I also broke and now im quite happy with my cheap to replace SLX. I have a firm believe that "ignorance is bliss" when it comes to bike parts, I think the more you know about the tech the more you feel it plays into your riding. I try to remain blissfully unaware and this bike and setup just feel great to me. 
Well said! Thanks McLovin'!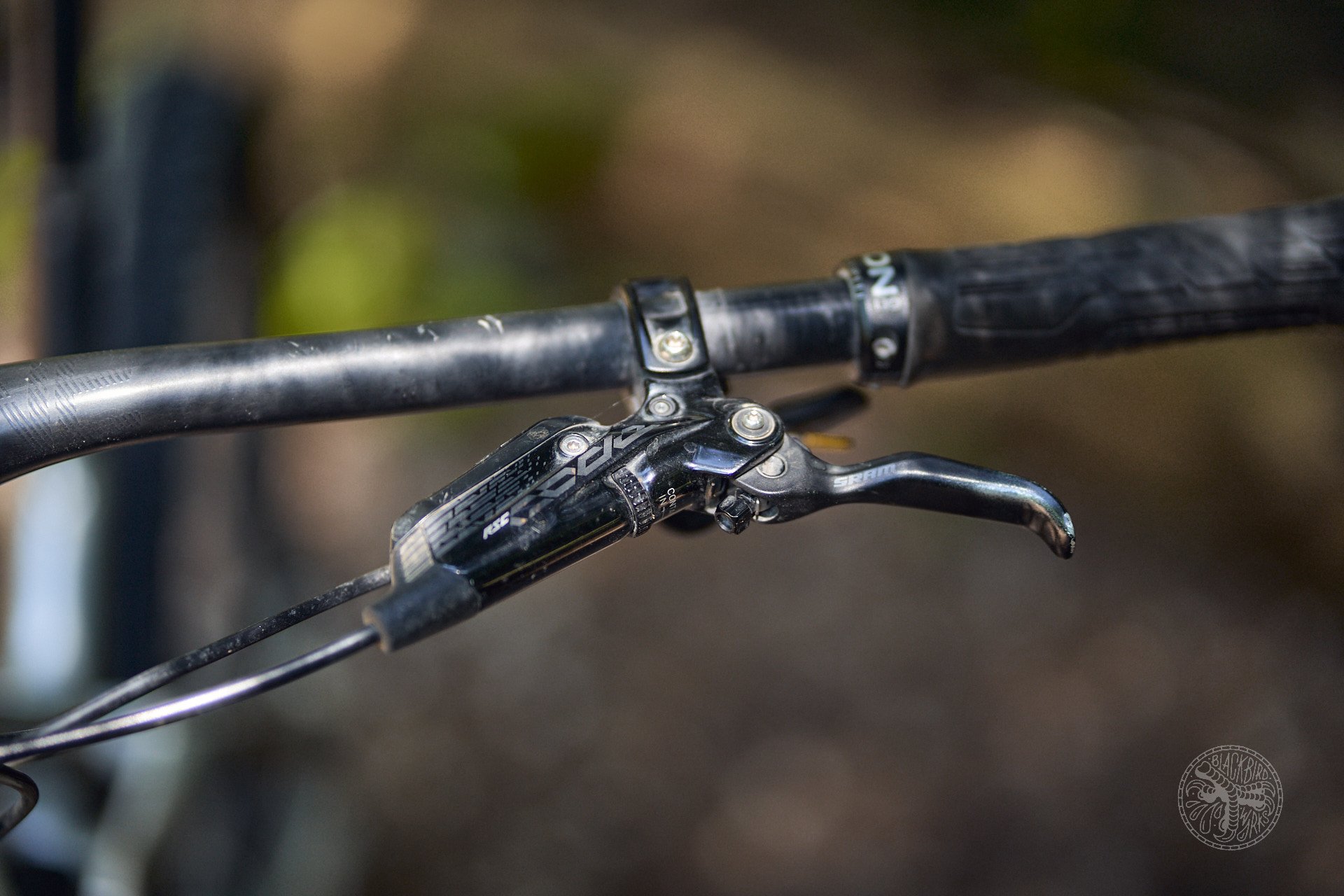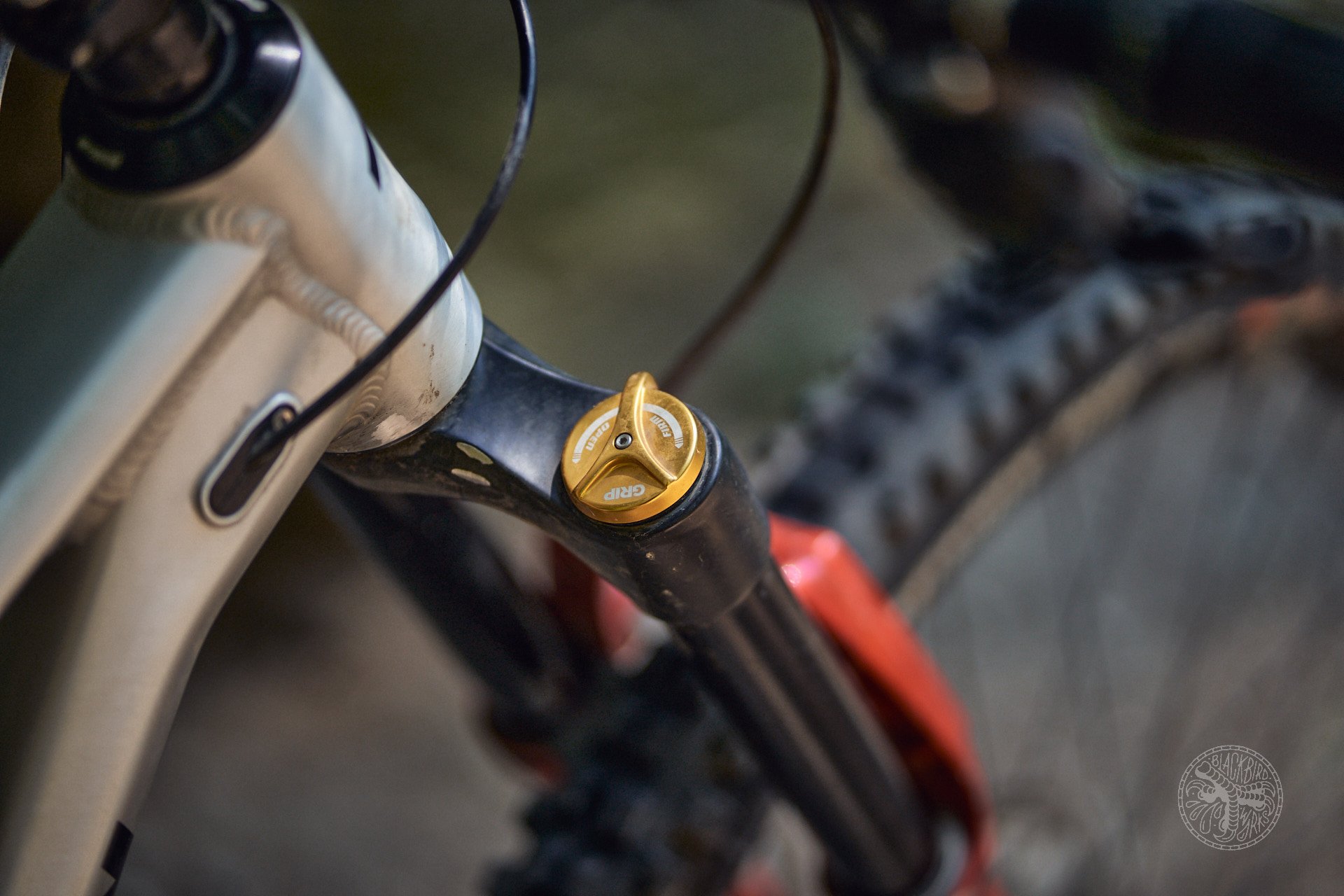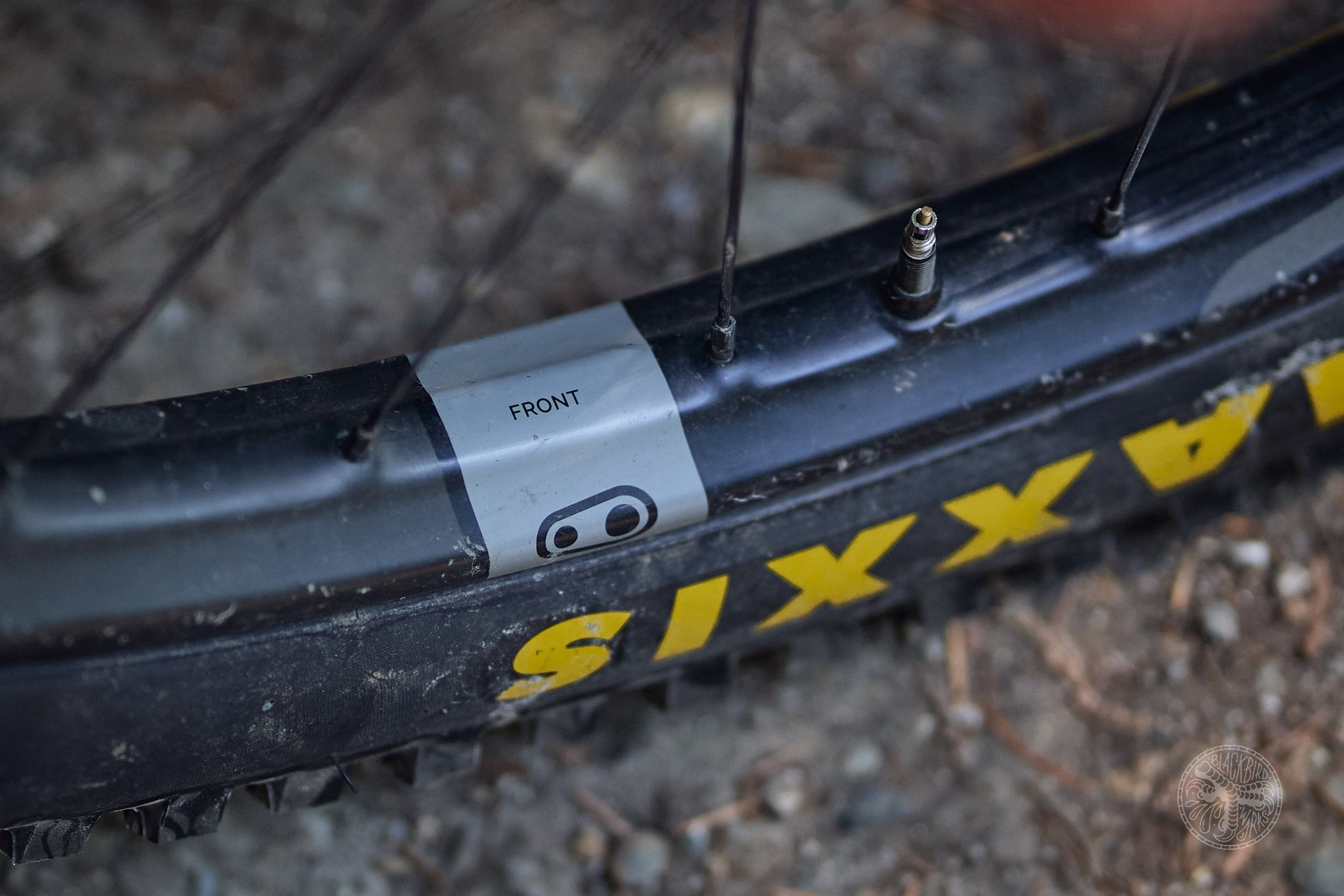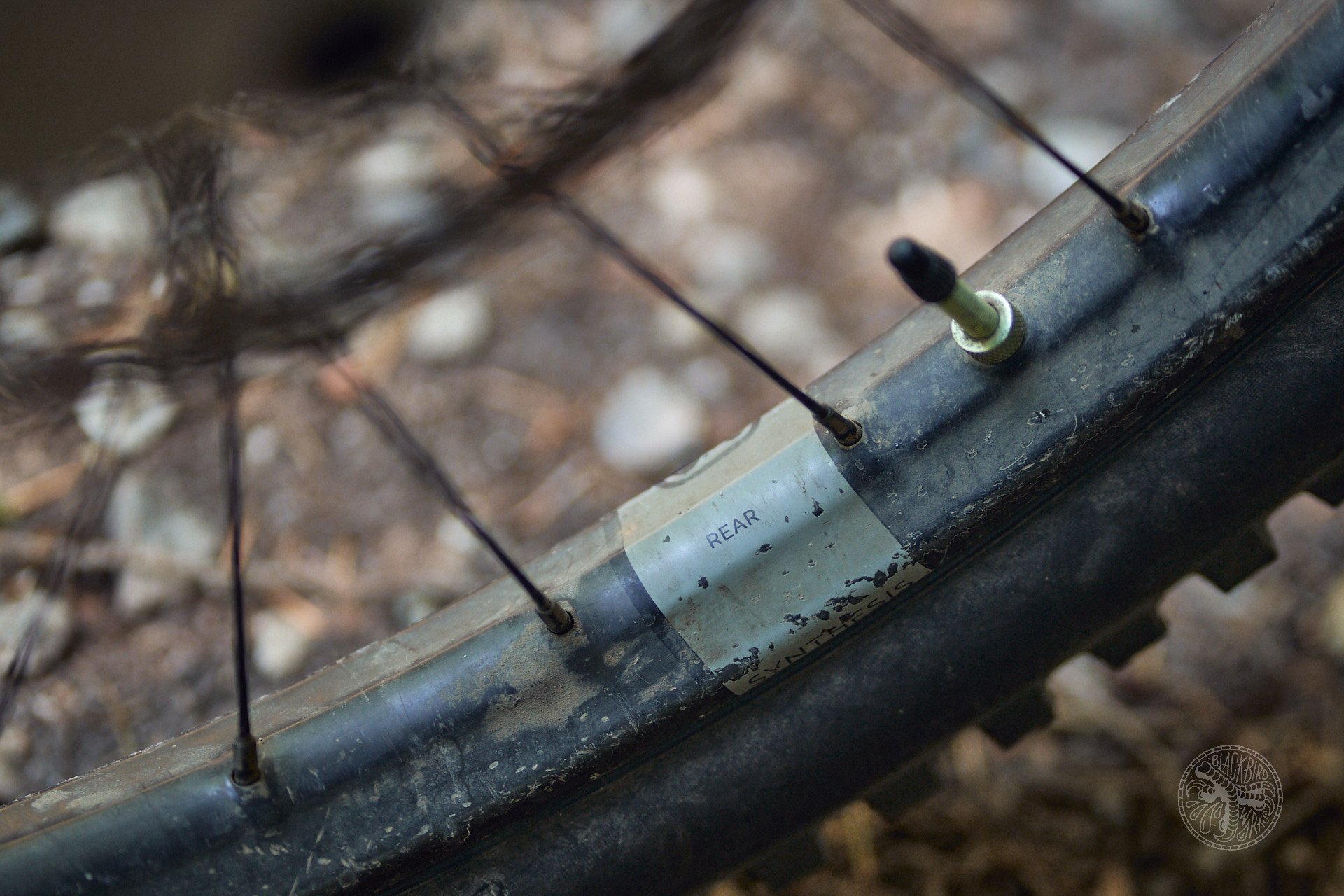 Deniz Merdano
5'8"
162lbs
Playful, lively riding style
Photographer and Story Teller
Lenticular Aesthetician