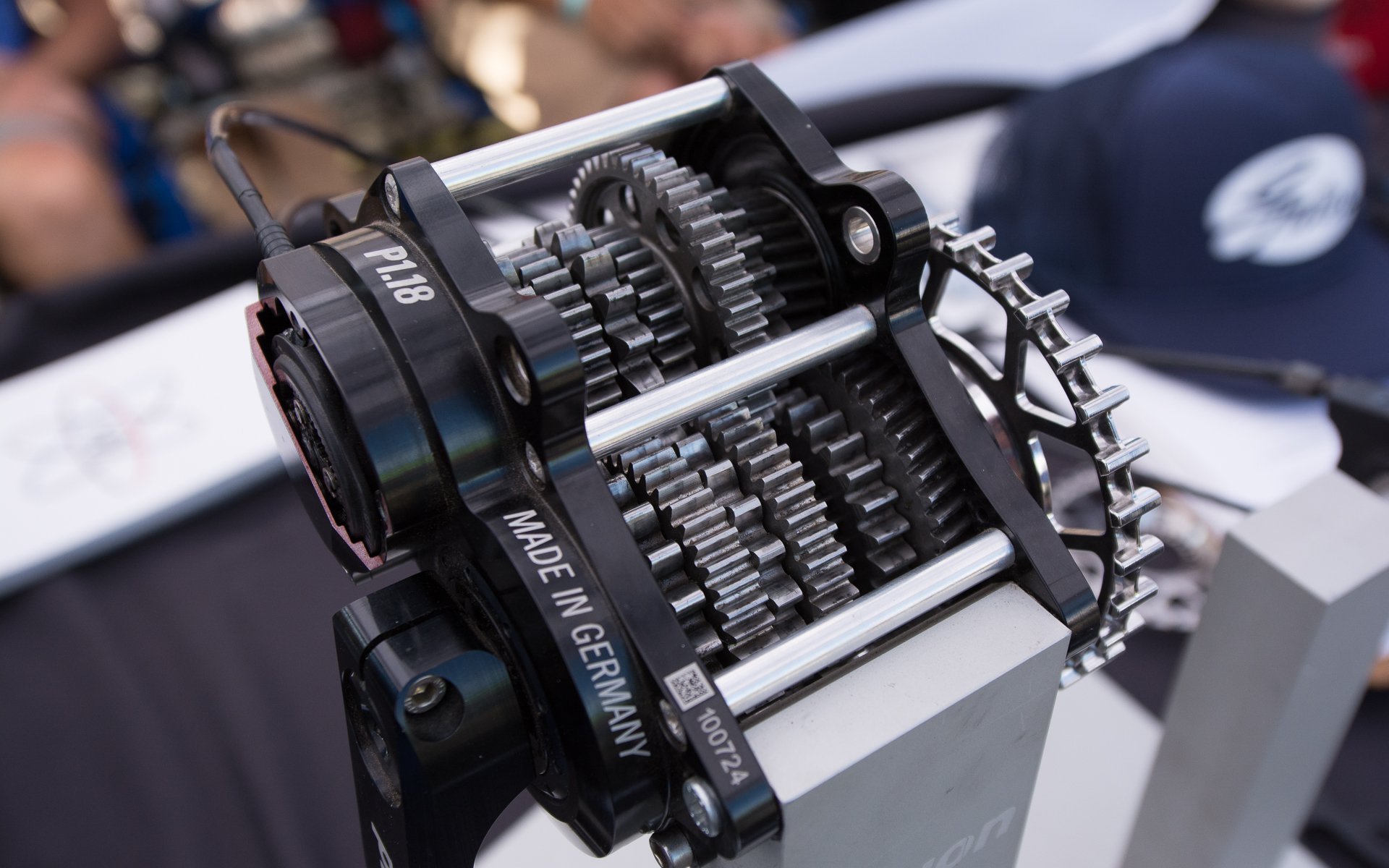 GEARBOX NEWS
Pinion C-Line Gearbox
It's a hard argument against the pursuit of replacing a derailleur with something far less likely to be smashed by a rock or stump. Factor in the weight distribution of current geared drivetrains with their heavy freehub bodies and cassettes at the business end of sprung weight on suspension bikes, and midship-mounted gearboxes make a lot of sense. Well, except for the whole frame compatibility thing, as well as overall weight, and the price tag, and...ok, maybe there's still a little ways to go. But, Pinion is on the right track of product evolution with their latest C-Line version, as well as an accompanying increase in manufacturers offering a gearbox model. 
Going against the bike industry grain a bit, Pinion's C-Line is lighter by a claimed 33% thanks to a new cast magnesium body that replaces the aluminum version, yet also sees a 40% drop in price. They also added an extra gear, bringing the total up from last year's 11 to an even dozen, which equates to a 600% gear ratio (SRAM Eagle is 500%, for a reference point). While Pinion's pricing is for manufacturer's eyes only, the net result on the showroom floor is said to bring complete bike pricing down from $3600 for an entry-level model to $1800.
If fewer gears are your thing, there are 9-speed and 6-speed versions, too. Maintenance on all three consists of an oil change with a $15 syringe style kit, and is recommended as an annual service. Internal parts are said to last the life of the bike, as well. Unit weight is a claimed 2.2 kg, but that's slightly misleading as omitting the weight of a freehub, cassette, and rear derailleur should be factored into the net weight variation when compared to a traditional drivetrain. While the market is larger in Europe, a handful of companies are offering hardtails with Pinion C-Line gearboxes in North America. The three full suspension options on this side of the pond are Musing, Nicolai, and now Zerode.